NiceTaSeeya Nicita, if Only for a Minute
Middletown (Google Maps location)
February 20, 2016
How many words can I possibly write about this tiny little place?
Movies. Film. Cinema. I went decades of my adult life not caring a whit about this whole world of culture and art. I probably went years without seeing a single movie in full. And the movies I did see over the years were always because my date or girlfriend or fiancée or wife wanted to see it. I wasn't pretentious about it; after all, I couldn't even be one of those "the book is better than the movie" people because I never saw the movie to know.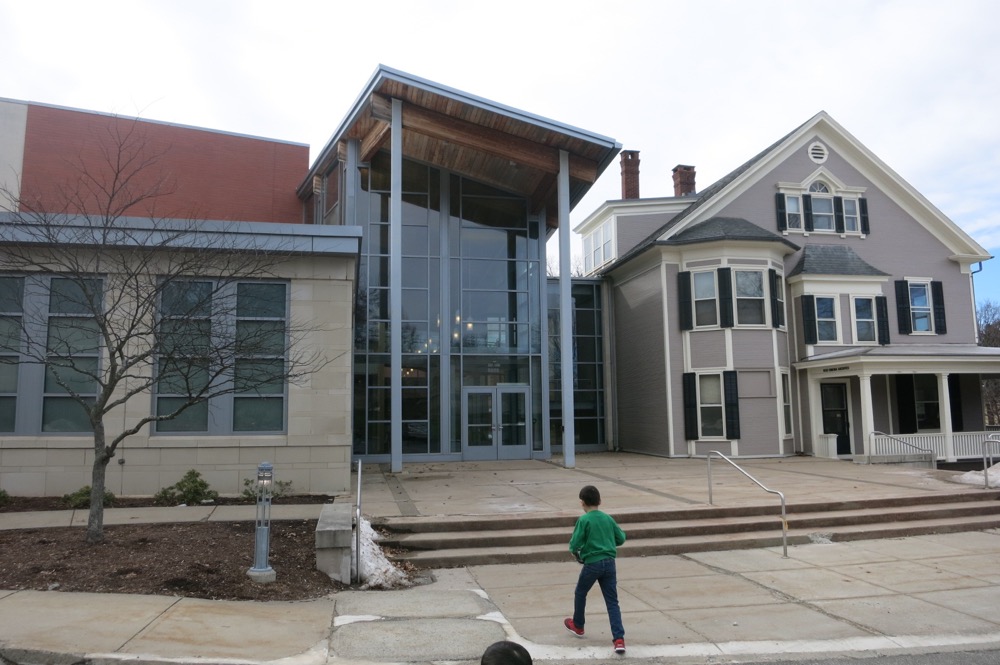 Then the COVID pandemic hit and in March of 2019 I was at the library knowing the world was about to shut down for "two weeks." I saw a couple recently nominated Oscar best picture DVDs and since my wife enjoys movies, I borrowed a few of them.
Thus began my ridiculous plan to watch every Oscar best picture nominee. And rank them. My eyes have been opened to what good movies can be. I can now have conversations about movies and actors and directors like a normal human being. The pandemic has been great for my social game.
Except for the whole social distancing part.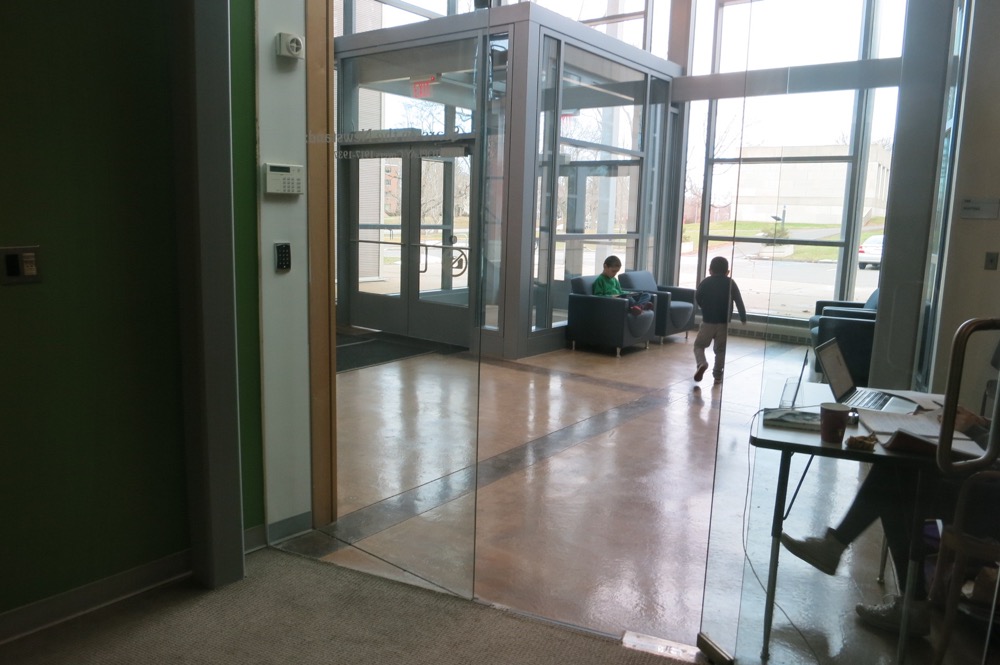 A visit to the Rick Nicita Gallery at Wesleyan allows one to continue one's anti-social behavior. Though it is quite small, I can't imagine there are ever too many people crowded into the tiny room. I think the more interesting thing here is probably Wesleyan's Cinema Archives. Unfortunately, non-student, non-academic scrubs like me cannot experience said archives.
Who's going to want to read so many words about this tiny little place?
Well, "Scholars, students, and other researchers working on bona fide topics are invited to call or write to schedule appointments and to inquire about the materials." So I suppose I could convince them of some sort of CTMQ bona fides, but… nah.
The Ogden and Mary Louise Reid Cinema Archives provides a home for the University's growing collections related to motion picture and television history. Committed to the care and preservation of paper materials, photographs, and memorabilia, The Reid Cinema Archives is a connoisseur's collection of artists whose careers reflect unique aspects of cinema. As a rule, we do not collect moving image materials, although some of the collections do contain such items.
Their collections focus on Ingrid Bergman, Stuart Byron, Frank Capra, Kay Francis, William Hornbeck, and Elia Kazan. I'm proud to say that I have heard of half of these people. Bully for me.
I could check out the Rick Nicita Gallery at least. It exists, along with the archives, within the Jeanine Basinger Center for Film Studies. Who is Jeanine Basinger?
She has been described as "one of the most important film scholars alive today." Among other accomplishments, she is credited with having built Wesleyan's Film Studies program into one of the ten best film schools in the world.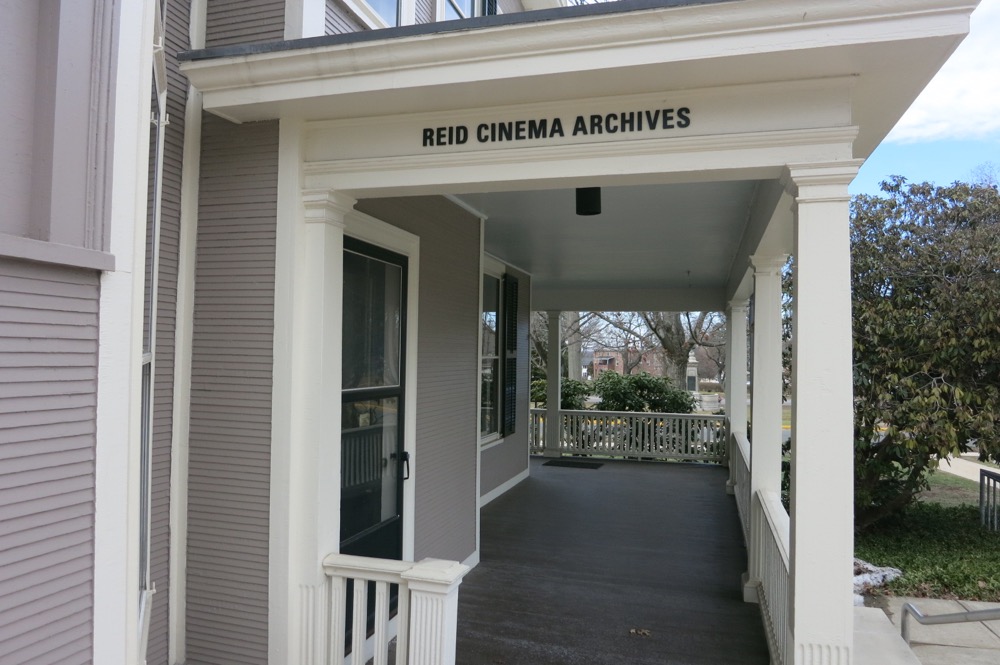 Really? No one important in film has ever went to Wesleyan, right? Wrong. Graduates include Akiva Goldsman, Joss Whedon, Michael Bay, Paul Weitz, Laurence Mark, Paul Schiff, Gary Walkow, Alex Kurtzman, Bruce Eric Kaplan, Toby Emmerich, Nick Meyer, Marc Shmuger, Rick Nicita, Bradley Fuller, Dana Delany, Stephen Schiff, Rodger Grossman, Toni Ross, Bradley Whitford, Domenica Cameron-Scorsese, Liz Garcia, Jon Turteltaub, Owen Renfroe, Jeffrey Lane, Ed Decter, Zak Penn, Jeremy Arnold and Miguel Arteta.
And I've heard of five of them! (Okay, six, now that I've learned about Rick Nicita.) But wait… Joss Whedon, Michael Bay, and Zak Penn?! Ain't that somthin'. (Zak Penn, by the way, is responsible for PCU, a movie more or less about Wesleyan that I reviewed for this website.)
The Jeanine Basinger Center for Film Studies, completed in 2007-08, includes the 412-seat Goldsmith Family Cinema, 118-seat Powell Family Cinema, a seminar room, the Bay Production Wing, the Whedon Mezzanine, the Rick Nicita Gallery, and the Ogden and Mary Louise Reid Cinema Archives (or Wesleyan Cinema Archives). The Center for Film Studies has state-of-the-art screening facilities with over 37 years of experience in running a film series, and a nationally recognized faculty who have first-hand knowledge of domestic and foreign cinema.
The "Whedon Mezzanine." That's funny. And shouldn't the "Bay Production Wing" be called "The Production Bay?" YOU'RE WELCOME, WESLEYAN.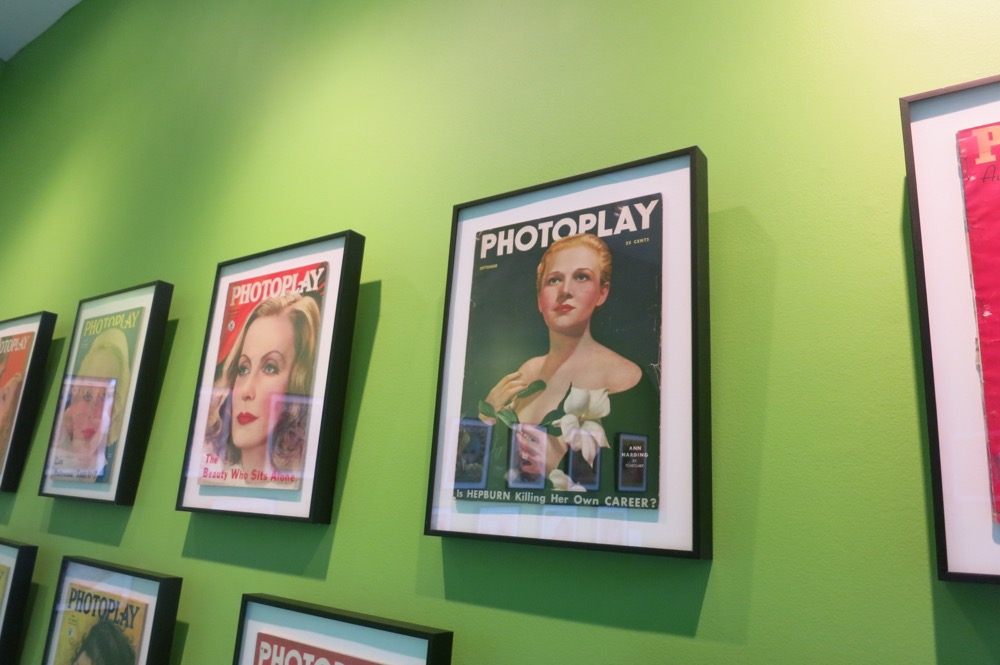 Alright, the Rick Nicita Gallery. Who's Rick Nicita? My man is no joke. He is a former co-chairman and managing partner of Creative Artists Agency.
That's right, Nicita spent five decades as a professional talent agent and manager starting in 1968 with the William Morris Agency and later transferring to WMA's Beverly Hills offices in 1976. He eventually left WMA in 1980 to join then four year-old Creative Artists Agency, and later became a managing partner there – all of this within the era in which CAA was considered the world's dominant talent agency.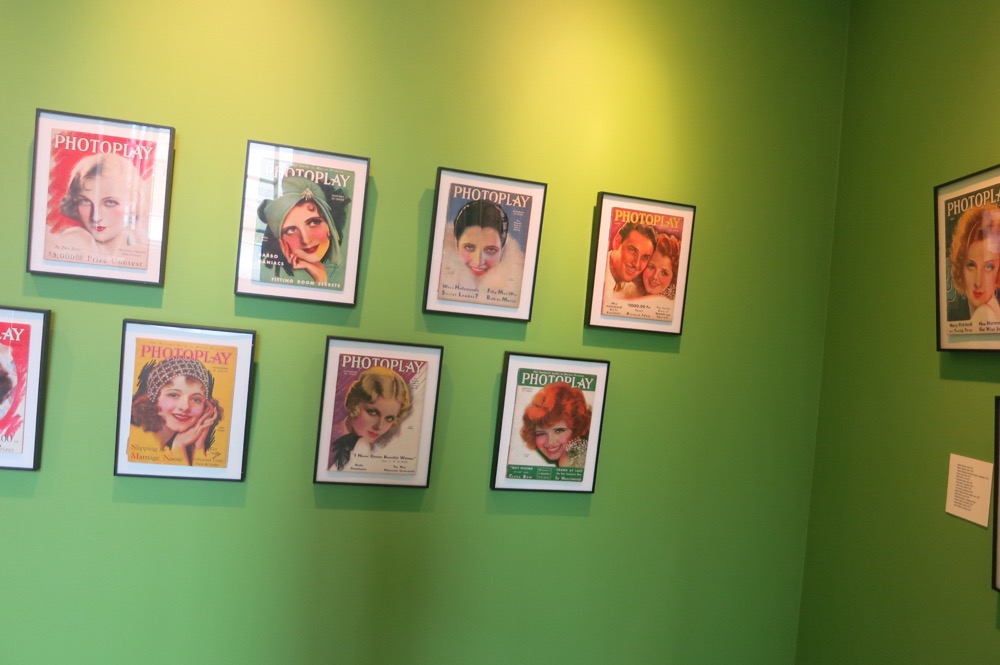 Nicita maintained a client list that included Francis Ford Coppola, Al Pacino, Rob Reiner, Bette Midler, Mick Jagger, David Lynch, Christopher Walken, Debra Winger, Tom Cruise, Anthony Hopkins, Nicole Kidman, Kurt Russell, Sally Field, and others.
I have heard of every single one of them! And I love David Lynch and Sally Field! Bravo Rick Nicita.
The gallery is tiny. Like, the size of a decent-sized bathroom. The exhibit during my visit was a bunch of old covers of a long-defunct magazine called Photoplay, one of the first American film fan magazines.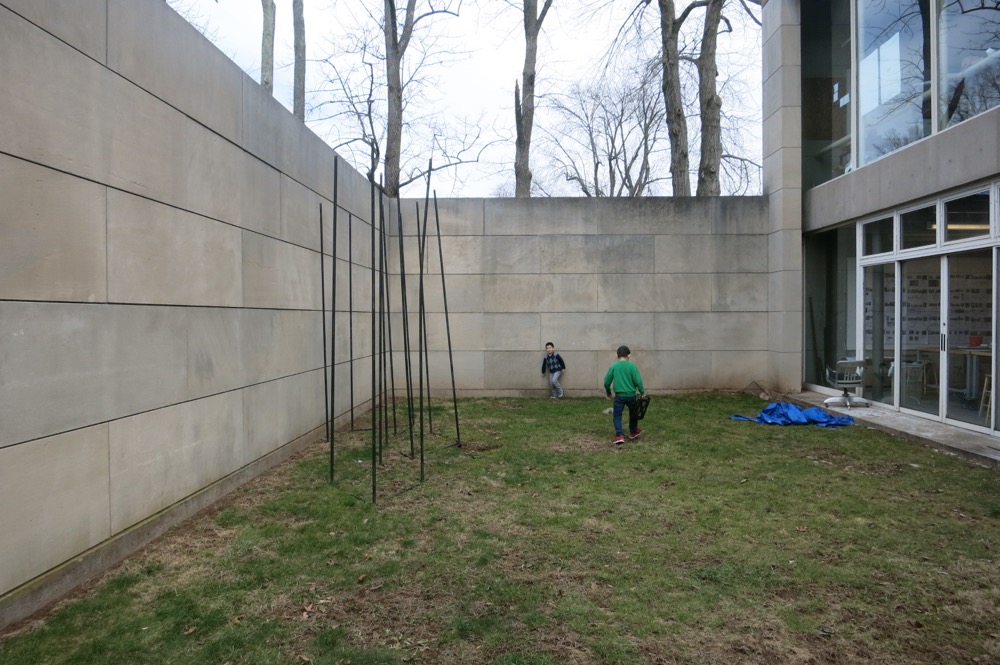 Photoplay began as a short fiction magazine concerned mostly with the plots and characters of films at the time and was used as a promotional tool for those films. In 1915, Julian Johnson and James R. Quirk became the editors , and together they created a format which would set a precedent for almost all celebrity magazines that followed. By 1918 the circulation exceeded 200,000, with the popularity of the magazine fueled by the public's increasing interest in the private lives of celebrities.
I cannot believe I'm going to end up with well over 1,000 words about this tiny little place.
It ceased publication in 1980. I learned nothing about it during my visit and in fact, learned nothing at all during my visit. But now we've learned a whole bunch of stuff none of us cared to learn. Fantastic.
I'd be remiss if I didn't mention that Wesleyan's Center for the Arts is an architecturally and aesthetically interesting collection of 11 limestone buildings. It is noted (by Wesleyan) as "one of the great modernist architectural achievements in New England."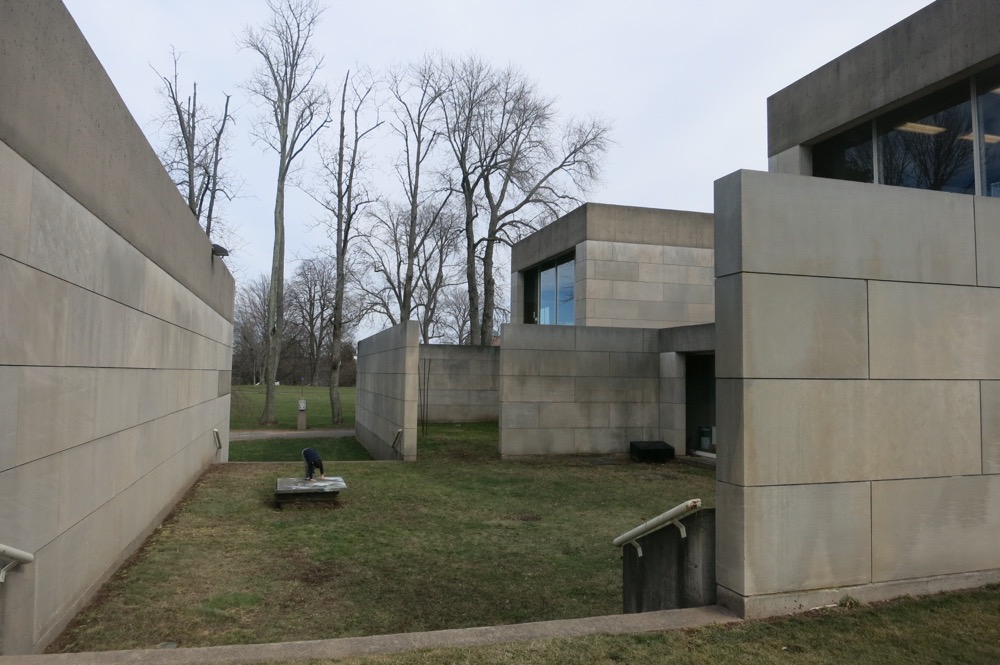 The Center was Wesleyan's first major building to depart from the neoclassical and neomedieval buildings that dominated the campus. The departure was striking and, when the Center opened, in 1973, struck many observers as radically discordant with the classical architectural ethic that had prevailed at Wesleyan since the university was founded, in 1831.
Architect Kevin Roche found ingenious ways to integrate the group of buildings among the trees and in fact, "the open spaces between the buildings came to serve as visual frames that allowed the complex to play with, and against, the surrounding natural landscape, ingeniously exploiting the trees' shapes, colors and shadows and integrating them into the design," says some smart person at Wesleyan who wrote about the design.
To travel between rooms or studios or whatever, you have to go outside. In a sense, those outdoor treks are extensions of the buildings themselves. Which is really cool. Except from November through March. In Connecticut.
But hey, Wesleyan is known for tough guys like Bill Belichick, so I'm sure all those PCU vegans do just fine.
1,276 words to be exact.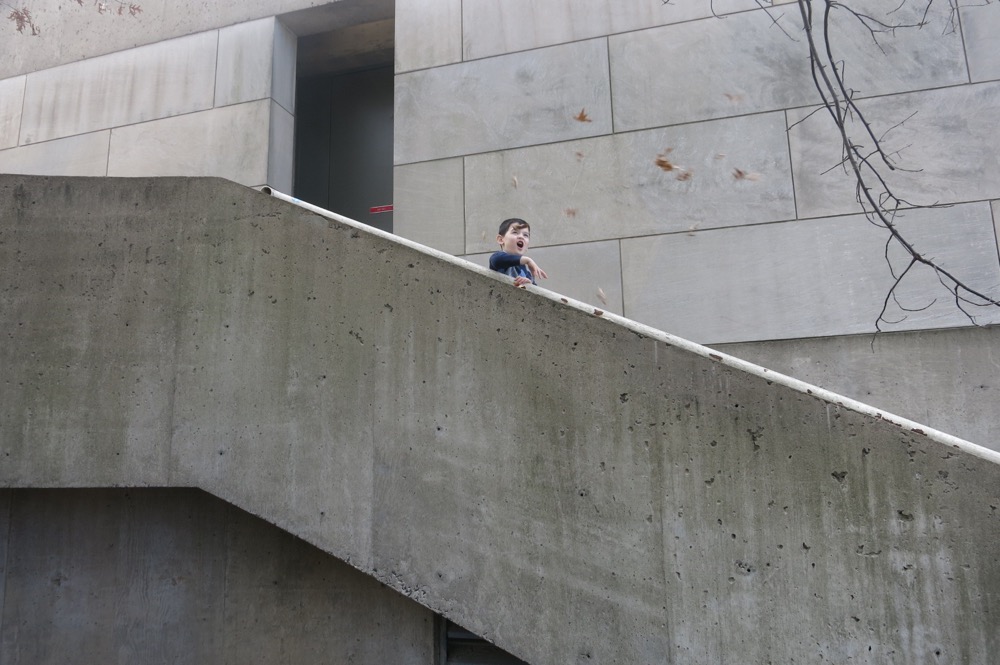 Rick Nicita Gallery & Cinema Archives
CTMQ's Museum Visits