Commune With Nature
Lake Gaillard, North Branford
December 2021
All Regional Water Authority (RWA) properties require a purchased permit to access and this particular one is not open to the public at all. Also, Gaillard is a commune in the Haute-Savoie department in the Auvergne-Rhône-Alpes region in south-eastern France, which explains the title of the page… which isn't funny nor clever, especially when the reference is lost on literally every single person reading these words. Yes, including you.
Alright look… I didn't hike Lake Gaillard. But I did go there with my whole family one one of the three days it was open to the public all year. Two of the days just the entrance was open for tree cutting. That third day? That's the day I missed out…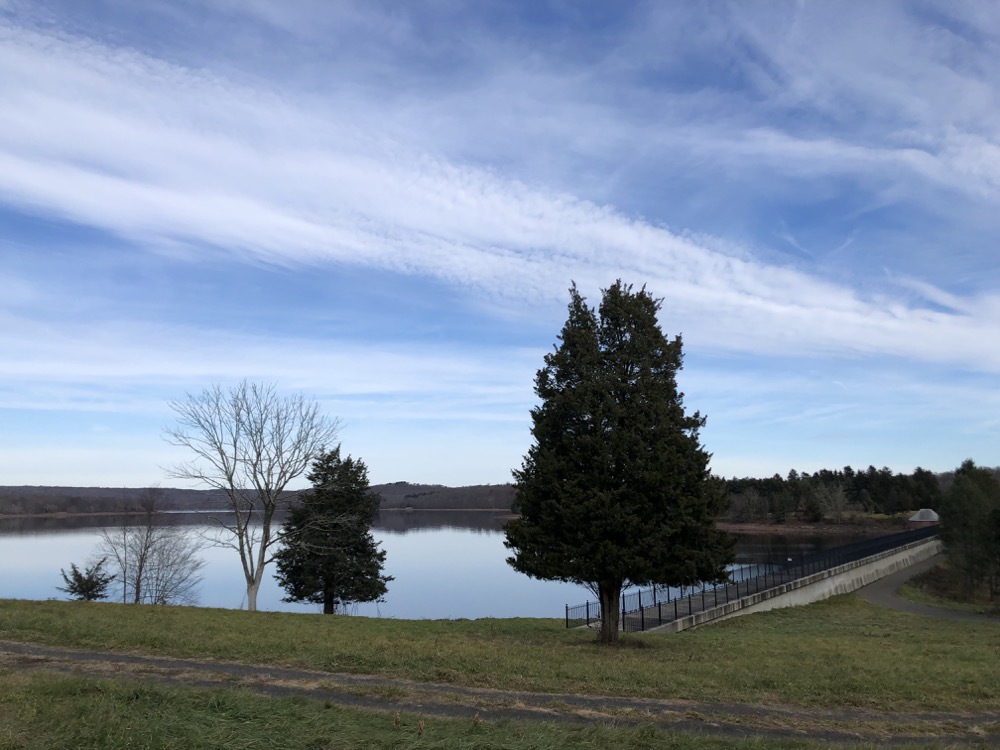 To the best of my internet sleuthing knowledge, the RWA allows the Northford Women's Club to host an annual walk around the lake. You have to know where to look for this event, have to pony up ten bucks, and you obviously have to be available at that particular date and time.
In 2021 it was on the Saturday of Columbus Day weekend. If that's when it always is, and I remember to keep tabs on it, I won't be able to walk this property for many years as my son will have a soccer tournament that day until he quits and/or goes to college. Why am I writing all of this? In the faint hope that someone from the RWA or the Northford Women's Club or even Tilcon will read this and take pity on me and extend a special invite on some other random day to allow me to walk the seven-mile road around the large reservoir that looks like any number of other large reservoirs the RWA owns?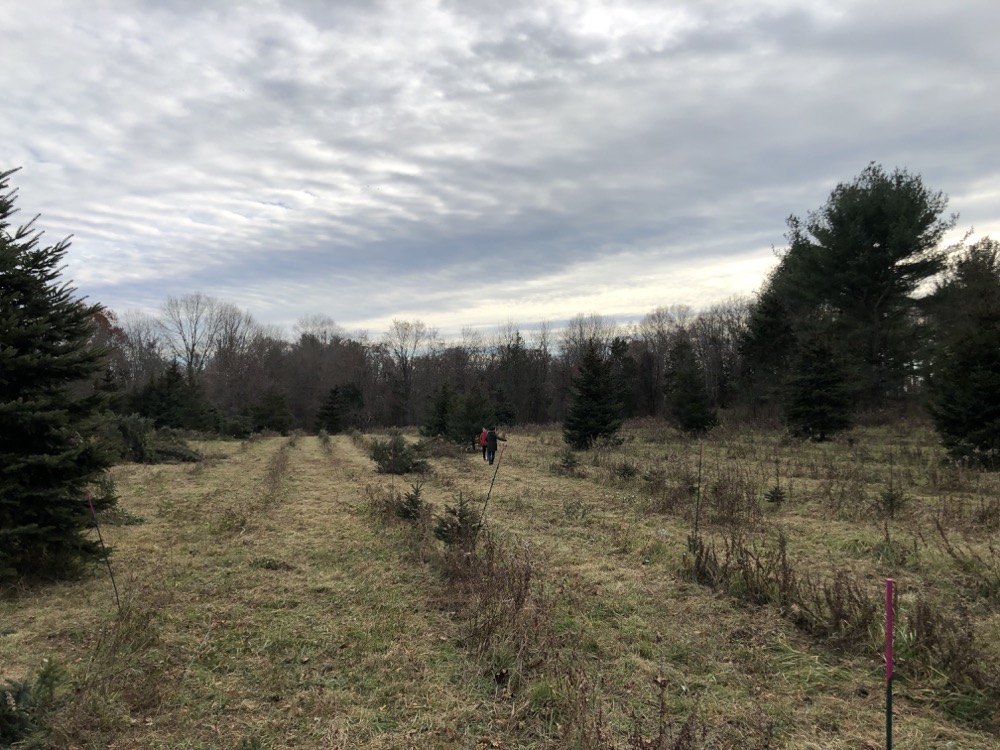 Actually, yes. That would be great. Everyone knows I've always been a huge fan of the Northford Women's Club. Love all that they do. HMU.
As a dues paying member to the Regional Water Authority (so I can hike their other properties), I receive a little newsletter every so often. I noticed that Lake Gaillard had a Christmas tree "farm," so I made the decision in 2021 that we'd cut our own tree. And that's exactly what we did.
We'd never cut our own before, and of course there are actual tree farms that are far better places to do this, but hey, this was my chance to access the mysterious Lake Gaillard! My family was none-the-wiser as we passed several commercial tree farms on our drive down to North Branford.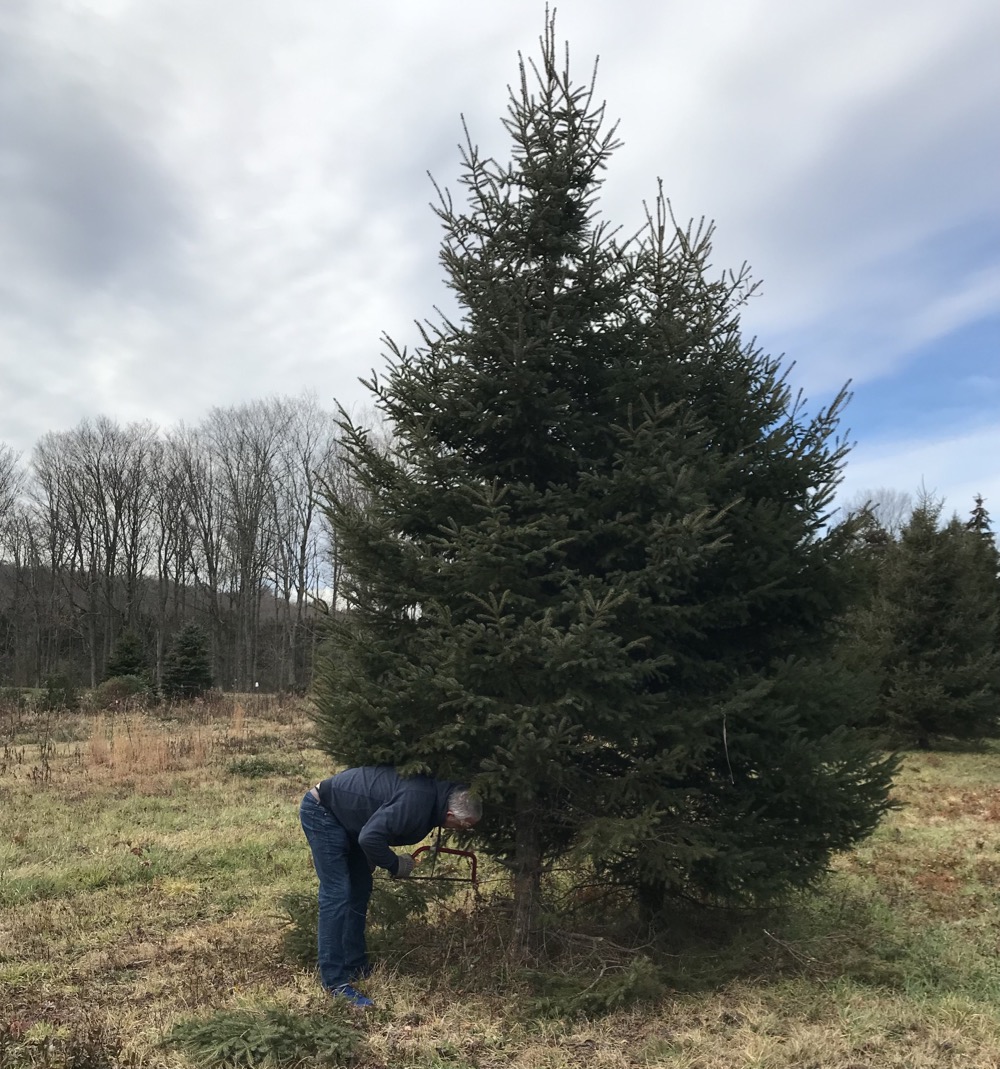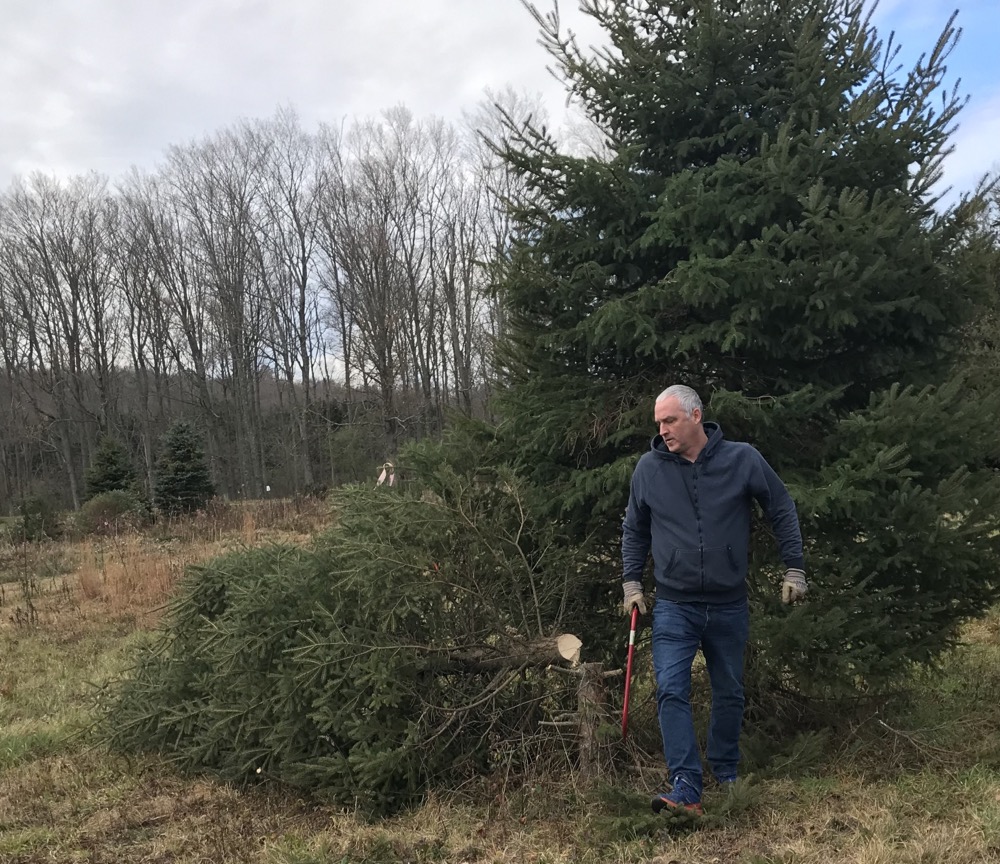 There were slim pickin's, but we found a decent enough tree and did what we had to do. Thirty bucks. Done.
We had a view of the reservoir, and I was able to wistfully look at the road until it disappeared into the woods in the distance. Lake Gaillard has an interesting history, and the Tilcon mining operation alongside it has an interesting present.
The idea for Lake Gaillard began during the 1920s, when the New Haven Water Company (which is now South Central Connecticut Regional Water Authority) started buying a lot of land in North Branford, with the intention of building a reservoir. When I say a lot, I mean a lot. Today, the RWA owns 35% of the land within North Branford. Most of this surrounds Lake Gaillard, which is the largest reservoir within the Regional Water Authority's water supply.
In 1926 the seven-year construction of Lake Gaillard began. The massive reservoir cut off access to both the east and north parts of the town. Perhaps this is when "Northford" became Northford and developed its own identity. (So much so that today, in mid-December 2021, the Google Map outline of North Branford excludes the Northford half of the town. (Yes, this drives me crazy.)
Lake Gaillard is over 1.5 miles long and over a mile wide at its largest points. The reservoir itself takes up over 20% of North Branford's square mileage. It provides drinking water to a whole bunch of southern New Haven County towns. And again, it is almost totally closed to the public.
There is a large Tilcon quarrying operation on the western side of Lake Gaillard. They've been blasting and digging out traprock for many years, and have eaten away a large chunk of North Branford.
No, I do not know why those quarry ponds are so Caribbean inlet blue, but they really are. Local residents haven't been too pleased with the dynamiting and the poorly contained runoff over the last few years. Tilcon used to offer tours, but I think that's stopped. Just another way The Man is keeping me out of Gaillard.
I'll leave this story here. There's more to the quarry ("it is claimed that the North Branford quarry has the longest quarry face in the world" – a claim so ridiculous, made by a Tilcon employee in an article I read, that I have to give them some kind of credit) and of course who knows what treasures I'll find if I ever make the seven-mile walk.
C'mon Tilcon, North Branford, Northford Women, Land Trust… make my Christmas wish come true!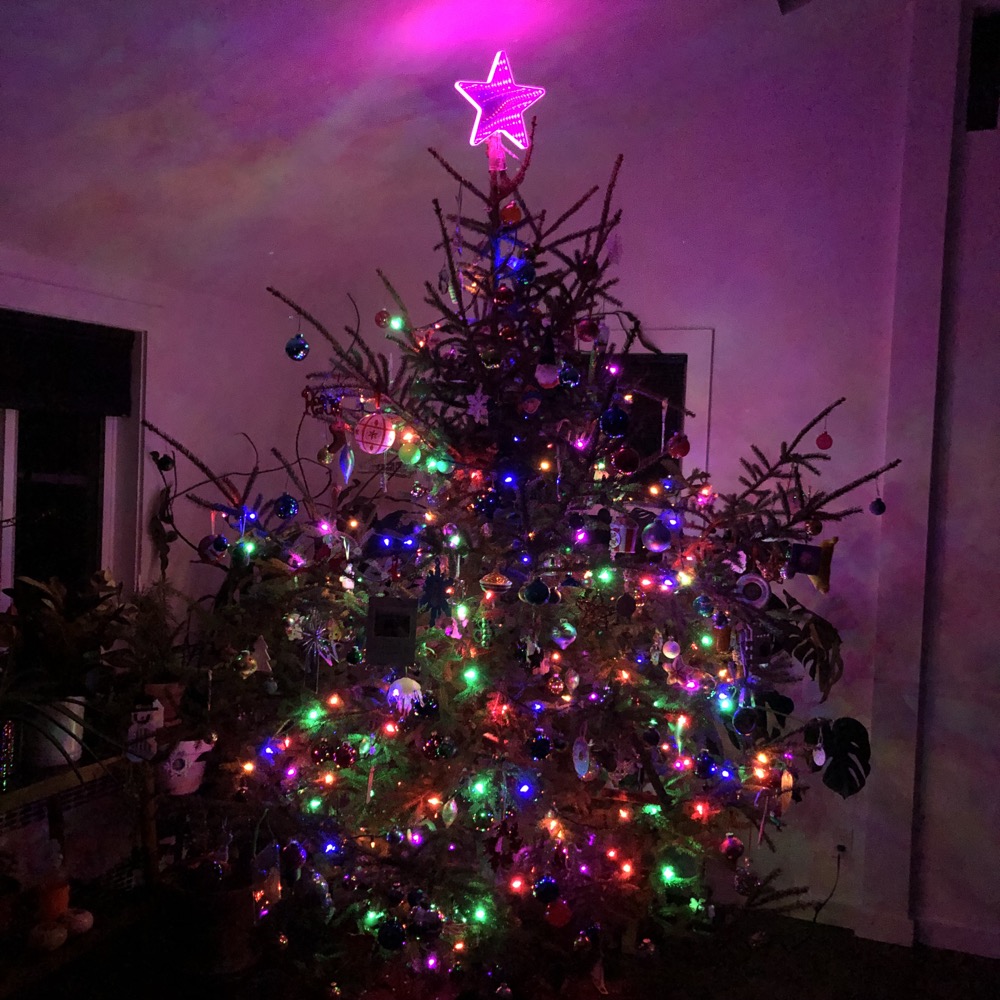 The Hike
I'm holding out hope that this will be written someday.