Southford Falls State Park
Oxford
April 2, 2011
For more on Southford Falls State Park, check out my dedicated park page.
For more on the Southford Falls Watchtower, check out my dedicated tower page.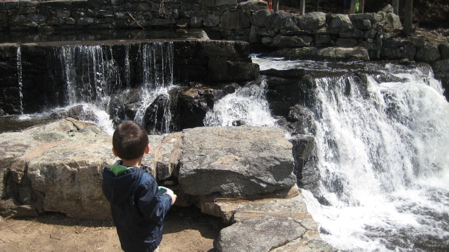 As I start writing this, I realize that for some reason Damian always seems to be with me on waterfall adventures. This is the 6th CTMQ page on waterfalls, and Damian has been to all but one – and that's Falls Brook falls deep in the woods along the Falls Brook Trail. Maybe someday. Perhaps waterfalls will become his thing here. Who knows…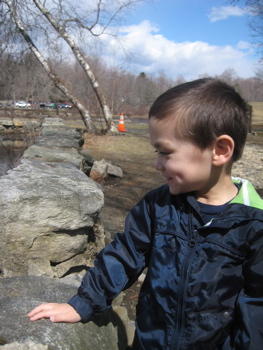 I do know he gets excited by them, so it's something to do with him. We visited Southford Falls right along route 188 at the border of Southbury and Oxford. The falls are a 2 minute walk from the parking lot and while they aren't super impressive, they are very pretty. Better yet, there are trails along both sides of Eight Mile Brook that follow the cascades all the way down and under a covered bridge.
These aren't exactly man made falls nor are they entirely natural. It appears that the dam was built at the top of natural falls, so it's sort of a hybridized falls. I don't know how to define it any better than that.
A quick search of these falls tells me that are hugely popular with wedding/engagement photographers. I just spent five minutes looking for attractive people portraits at the falls – don't judge me. Try as I might, I couldn't find anyone as cute as my son – even if my pictures are unprofessional to say the least. See what I mean: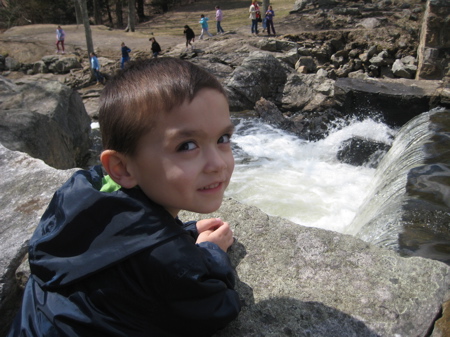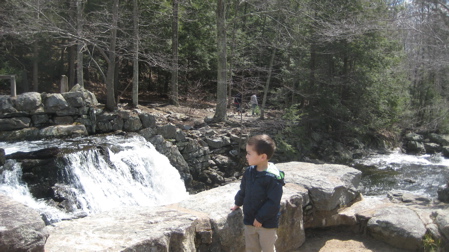 And finally, here's professionally awesome photographer Justin Coleman's picture: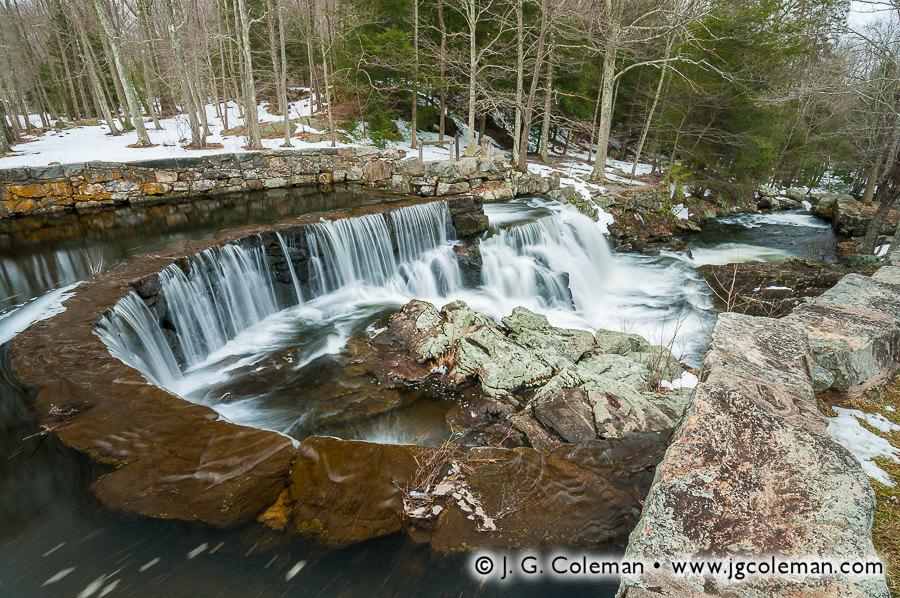 CTMQ's Waterfalls List
My page on the park itself.
My page about the park's watchtower.