What a Dumb Name for a River
Still River Cascades
Winchester (Winsted)
Seriously, "Still River?" That literally makes no sense. Especially when we're talking about some roarin' cascade action up in here.
Just look at these bad boys: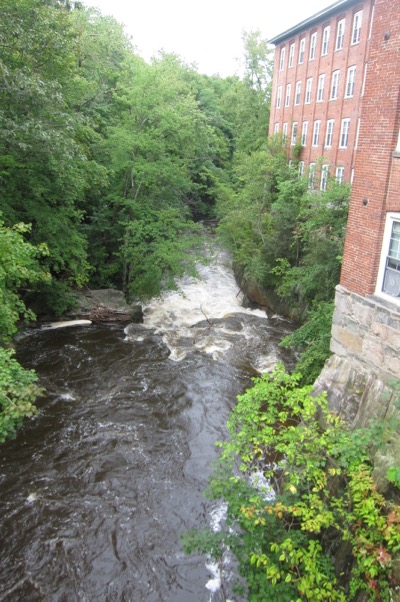 Oooh yeahhhh… The Still River is a medium-sized stream which rises north of Torrington and flows into the west branch of the Farmington River in Barkhamsted. The lower set of cascades is right next to a concrete and brick apartment building on Wallens Avenue called the Gilbert Clock Shop Apartments. Which is cool… paying homage to the local boy who made good in the clock industry back in the day.
Upriver a little bit is another, slightly more impressive cascade. It is over 6 feet high, divided in the middle by an upraised section of bedrock. On the east bank is an old bridge abutment. Hey, what am I gonna do? This cascade was featured in the Connecticut Waterfalls Guide so therefore it's on a list and I must complete that list. Don't get mad at me.
OOoohhhh Yeahhhhhh… This is what it looks like.