CTBeerInternet: Please Read (At Least a Little Bit)
Kent Falls Brewing Company, Kent
(Originally written in June 2016)
Alright look.
At this moment I'm in a plane somewhere over the Carolinas on a flight back from several days in Orlando for business. As I sat in the terminal waiting to board, Kent Falls announced that they would open to the public for the first time very soon.
And the CTBeerInternet went berserker.
And they, the CTBeerInternet, kept writing expectations for Kent Falls Brewery that just ain't happening in 2016.
So my CTBeerInnerCircle and I lamented, again, that the CTBeerInternet simply doesn't read anything longer than a tweet. And even with tweets, they don't absorb the information presented.
Yes, I realize the irony of that statement.
I did my duty for a couple months earlier in the year, replying over and over and over on Reddit and Twitter and facebook that Kent Falls will assuredly NOT have a taproom, definitely WON'T be giving samples, and absolutely WILL NOT be providing growler fills – when they first open in June 2016.
No one processed it. Like, I would politely tell someone this information and then the next comment would be, "OMG, GROWLER FILLS FOR DAYZZZZZ! CAN'T WAIT!" or whatever.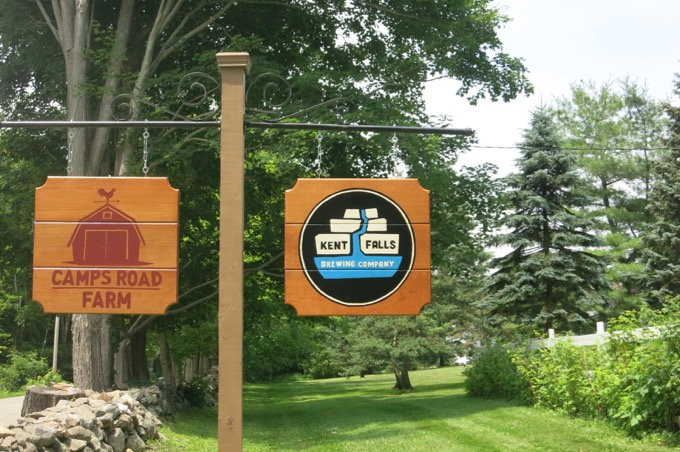 Then I saw Kent Falls doing their darnedest to get the word out: Bottle sales only.
Bottle sales only.
No samples.
No taps, no growlers.
BOTTLE SALES ONLY JESUS CHRIST PEOPLE READ SOMETHING ONCE IN YOUR LIVES.
Sorry. Again, I was just stuck in the Cult of Disney for the last several days. Please forgive my crankiness.
And by all means, go! Visit the brewery! They'll have bottles that you can't get anywhere else and I'm sure they'll be great! B-o-t-t-l-e-s. Not cans. Not draughts. Bottles.
At this point, those of you who came here about the grand opening can probably stop reading. (As if you hadn't already.)
You're still with me? Awww, thanks! You are the most beautiful person I know.
Many blogs and articles have been written about Kent Falls over the last two years. While I've written a ton of Kent Falls beer reviews – which have told much of their story therein – I'd just never gotten around to writing about the brewery and the folks that work there before.
And I was going to wait until after they opened, but as I mentioned, my friends urged me to get this "out there" ASAP. I've tried to never be one to talk too much about my relationships with certain breweries or brewers, but for some reason this whole Kent Falls thing is making it really, really hard not to do it. I'm friends with Kent Falls – simply because they appreciate what I do and I appreciate what they do.
ProTip: that's how real relationships tend to happen.
At least in my old man world.
As one of Connecticut's best, most interesting, and in more than one way, most inaccessible-in-a-good-way breweries, many others have sort of tried to come off as being tight with the crew out on Camps Farm Road. And good for them.
(Except when they, you know, publish a breathless blog noting how the grand opening will feature "taps" because, you know, facts aren't important. Except… except when they are.)
Kent Falls Brewing Company is located on a very, very tiny road on a very real farm. They have neighbors. The brewing equipment is in a barn.
An honest-to-goodness barn. They had to build a new barn onsite because the original barn was too beat down (they use that for their solar array and other power sources). Barry lives at the farm. So does Derek. So do others. Their living quarters are not pretty or fancy. I've used their bathroom. It is not a luxurious bathroom.
Despite Kent Falls' quiet investor tie-ins, these guys really do "live the life." The pictures of tattered t-shirts and muck boots are real. Trust me.
The route that GPS units suggest off of 202 is bonkers. Crazy steep and not paved. Don't go that way. This is one of the major reasons they will (at first) only be open seasonally. Go up via Sawyer Hill Road or better yet, come down from Lake Waramaug. It's beautiful. The "Parking lot" is sufficient for a normal crowd. The neighbors have been prepared for traffic on their previously quiet country lane. The process will be, park, stand in line if it exists, buy bottles, tour the farm if you so choose, go home.
Basically no different than what you get at the Kent Falls sales at the New Milford Farmer's Market – except you can check out the farm if you're into that.
The farm itself is pretty rad. They've been growing hops for a few years now. There is a separately licensed chicken farm here – Camps Road Farm. When you go to the brewery, you can also buy chicken meat. Pigs bumble about.
There is an orchard on the Camps Road property as well, and its harvest is used by Neversink Spirits just over the border in New York. Neversink actually distills their booze themselves, as opposed to many other "local" distilleries who pretend that they do.
They convinced the town of Kent – Kent! – that this will all work. Thus far, it has. Let's keep it going… and growing. Respect the neighbors. Please.
Do you people know how hard it was to get the town of Kent on board with this stuff?!
I could write 2,000 more words, but as I said, no one reads longform essays anymore. So I'll try to capture the awesomeness of Kent Falls in just a few hundred more.
They've put out about 55 beers in a year and a half. I've enjoyed about 53 of them at this point. 50 of those 53 are excellent. A dozen or so are world-class. Kent Falls vaulted into my top five Connecticut breweries almost immediately.
As mentioned, I've been fortunate to grow close with Kent Falls. I knew they were opening on June 11 a while ago. I know lots of "stuff" about their operation (None of it "bad".) I like these guys… a lot.
They self distribute in Connecticut and it's amazing how they do it. They distribute better than our distributors distribute. Think about that. They have a distributor that gets them into the Boston and New York City markets. They are on tap at places like Tørst.
Tørst!
Kent Falls shot straight to the top right out of the gate. This is rare.
Their production volume is almost unbelievable. They seem to be doing more beer dinners. Go to them. They've collaborated with Grimm, Steady Habit, Bacchus… Their inventiveness is unparalled. Currently, they use a repurposed industrial salad dressing vat to brew some of their beers. They make saisons and grissettes and wilds and bottle a new one every couple of weeks it seems.
Then they break down and replace all the equipment to do their endless line-up of hilariously named "clean" IPA's with different hoses and nozzles and stuff. They will probably end up bottling a few of those beers at some point but who knows when. Their line-up of non-Brett IPA's are simply fantastic… all the flavor of those sludgy, opaque "New England IPA's" with none of the dead yeast and trub.
(Yes, I know they got the Shruggie label through TTB or whatever, but if you know Barry, you know that this doesn't exactly mean it's going to be bottled tomorrow.)
Derek, the brewer, is a mad genius. And a great writer. Buy his book, The Fermented Man when it comes out. Pre-order this thing.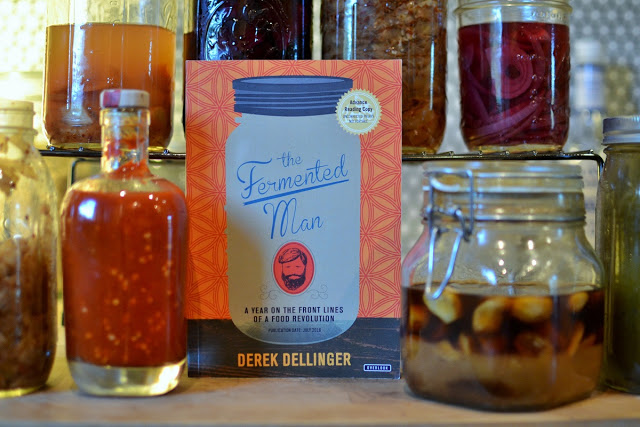 Before it comes out, read this, and this. All of this. Oh wait, Derek actually writes in longform… so maybe you won't. TL;DR? He's a very good writer.
Barry is active in the local legal scene. Whether its regarding farm breweries (bill was killed by Barry himself, I think), or getting the state to allow higher volume sales at breweries. This arcane law will be fought by the big box package stores (who are close with Governor Malloy), so good luck on that.
I can go buy 20 cases of beer at a store, but only 304.3 ounces at a brewery. Barry (and others, of course) are fighting that.
For YOU.
And themselves, of course. That's just capitalism.
I love Kent Falls. I love their beers. I love their humor and their nod to history and their creativity. I love their ethic and I love that they are working as hard as anyone you know. I love that their brewer is a writer AND a brewer. I love their DGAF attitude about certain things.
And I love what the future holds for these guys.
Enjoy Kent Falls, y'all. And be happy and proud they operate out of one of our state's most beautiful towns.