Why?
Salmon Brook Park, Granby
June 2018
This is dumb. But I do a lot of dumb.
When I put my Guide to Granby together, I noted that there were "hiking trails" at the town's main municipal park. So on a day when I had some extra time after a work outing before picking up my son from school, I sought to check out those trails.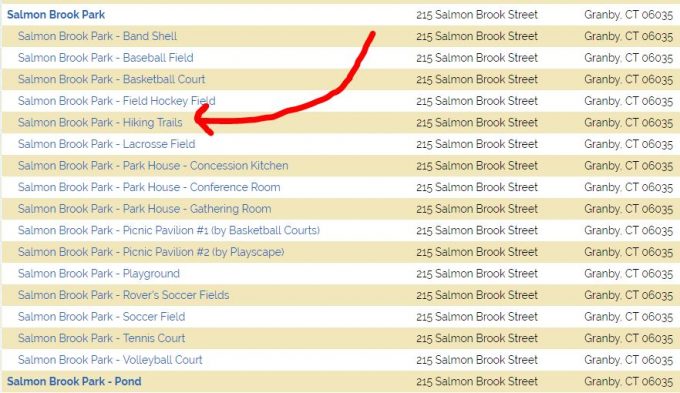 The park is big and quite nice. There are soccer fields and playgrounds and all sorts of stuff to keep a town's kids busy during the summer. What there isn't, it appeared, are hiking trails. No biggie – I've run into this issue before at similar town parks.
Towns often consider an asphalt sidewalk around its sports fields as a "hiking trail." Which is fine; just not something I highlight on CTMQ. I made a last ditch effort over to another playground and noticed a cut in the brush heading into the woods.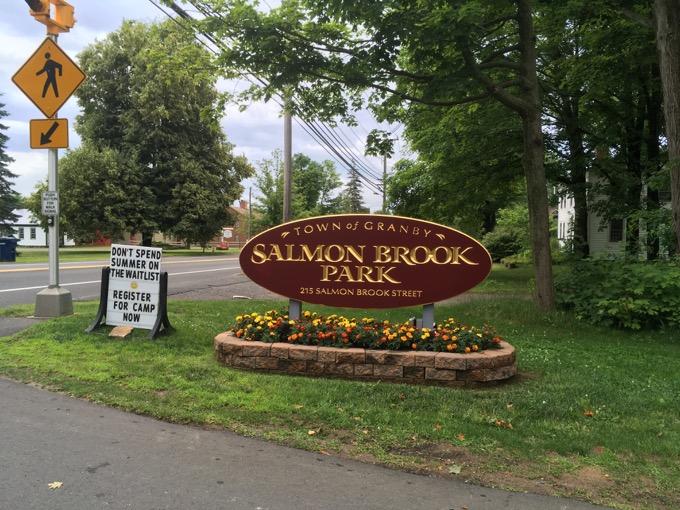 I knew that the west branch of Salmon Brook ran behind those woods and would make for a pleasant highlight, so I gave it a shot.
And yes, there's a trail! A well-worn trail, in fact. But man, if any careless barefoot kids run through here, good luck to them. The first 20 feet were covered in very mature poison ivy. I picked my way through like Tom Cruise avoiding lasers in Mission Impossible.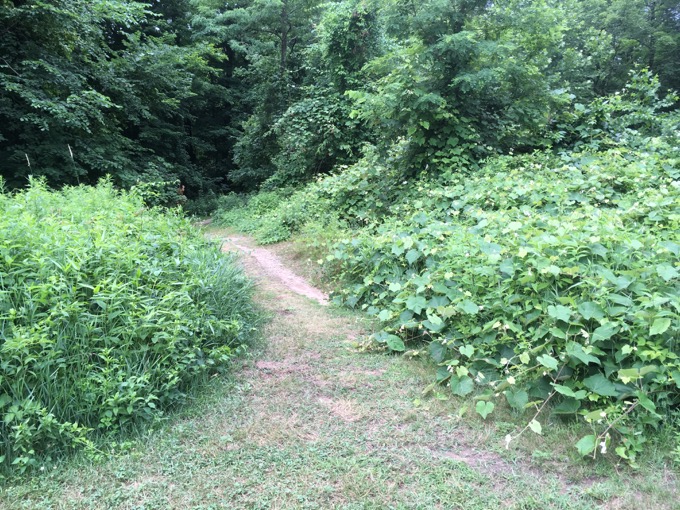 Then I came upon the "brook" which is more of a river here. It's nice. I paused for a moment and reflected on what it was I was doing. And what I've been doing for over a decade now… I'm red-lining the entire state of Connecticut. Red-lining is a thing people do in the White Mountains and, perhaps other places like the Catskills or Adirondacks. It's difficulty lies in its simplicity: Hike every step of every trail in a geographic area. In the Whites, there are 1,420 miles of trail. There are handy dandy guidebooks to facilitate the planning.
In Connecticut? There is no such guide. Ultimately, CTMQ will serve as that guide, but I've a ways to go, but as long as we ignore that new trails will always be cut and existing trails will not exist forever, I'm confident I'll have every trail listed by March 2023.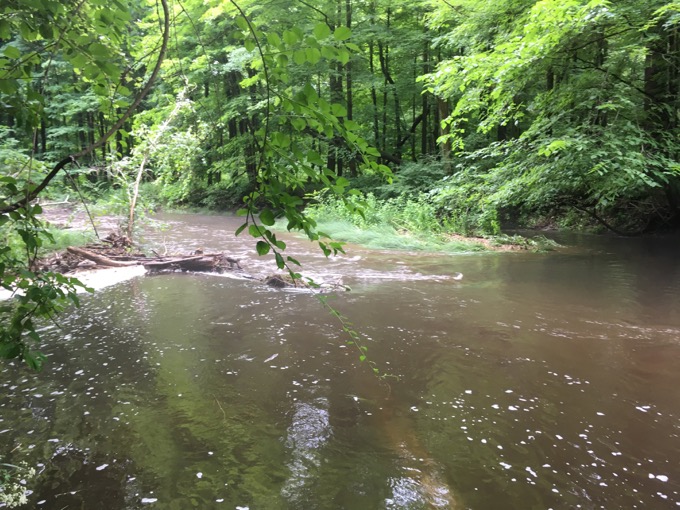 I am not confident I will actually red-line the state, but it's a goal. A foolish, ridiculous, arduous, weird goal. A goal which results in my popping out of my car and walking for five minutes through poison ivy to a brook to gain solace to ponder my existence.
Then I continued and found that the trail does loop around back to the playground.
And that was that.
As I left the park, I noticed that there may be another trail in the woods, but I don't think so. And even if there is, it's just a short, flat trail through the woods that might pop out behind the soccer fields. So there's your report on that probably nonexistent trail.