48.28 Kilometers
30 Mile Brewing Company, Old Saybrook
March 2018
The brewery ceased operations in January 2022.
It seems like only yesterday that brewery openings in Connecticut were a source of excitement. In reality, brewery openings in Connecticut were exciting from 2010-2015 or so. Sure, some newer brewery openings are still exciting, but as we hit the 70 mark, there's no point in trying to pretend that's still the case for every opening.
It's just the natural order of things.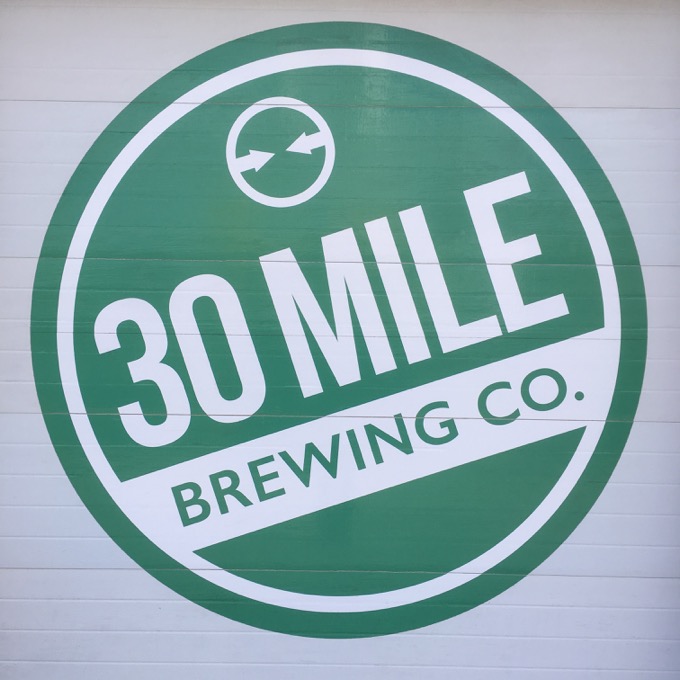 And when a small state like Connecticut has 70 breweries, as we do in May 2018, there are many ways to categorize them. The simplest way is "Destination breweries," "Garbage breweries," and the largest contingent, "Oh yeah, that exists" breweries.
Now, the 30-40 "Oh yeah, that exists" breweries can – and do – do quite well. They often serve as the local hangout. The bar that makes their own beer. Locals feel good about patronizing them and the onsite sales keep them going.
(And frankly, this same dynamic keeps many garbage breweries going as well.)
I had recently visited a garbage brewery and told some friends that I was headed to 30 Mile. This was greeted with skepticism. I was told that the beer was not good. I already had a bad taste in my mouth going in because of what I perceived to be blatant IP theft.
Sorry, that stuff really ticks me off.
Driving there, make sure you have your GPS set because it is a hidden away space at the way back of an industrial park beside some train tracks in a shared space with other businesses. You have to park behind the building along the tracks.
We have some tiny breweries in Connecticut, and 30 Mile is not the smallest, but their bar area is really, really small. A bar that seats maybe six zero because there are no stools, and a couple tables outside when the weather is warmer. (Rumor has it that they somehow have outdoor lawn games of some sort, but I don't know how or where.)
With today's brewery consumer looking for an "experience" to pair with their beer, 30 Mile certainly has some catching up to do. OR, perhaps, the beer is so good that that doesn't matter? I'd be fine with that – if that is indeed the case.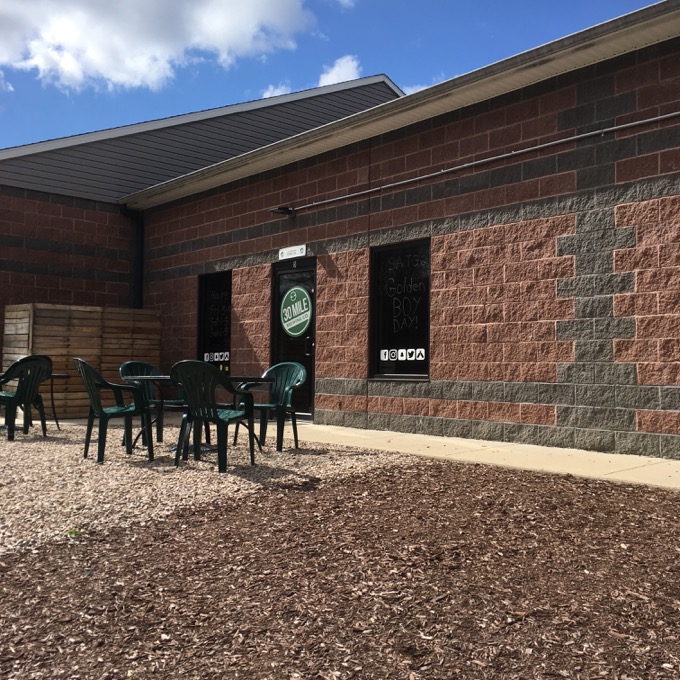 30 Mile Brewing Co. is located in the shoreline Connecticut town of Old Saybrook, where the Connecticut River meets the Long Island Sound. Established in 2015 we are a family-friendly micro-brewery that loves giving back to our community. We strive on working with local vendors, restaurants and organizations bringing together all different types of beer lovers. We hand craft all of our beers in a five barrel system using only the highest quality ingredients to create craft beer that everyone will love.
That all sounds excellent. Though again, it's kind of tough to be "family friendly" when there's just not much space for families to chill.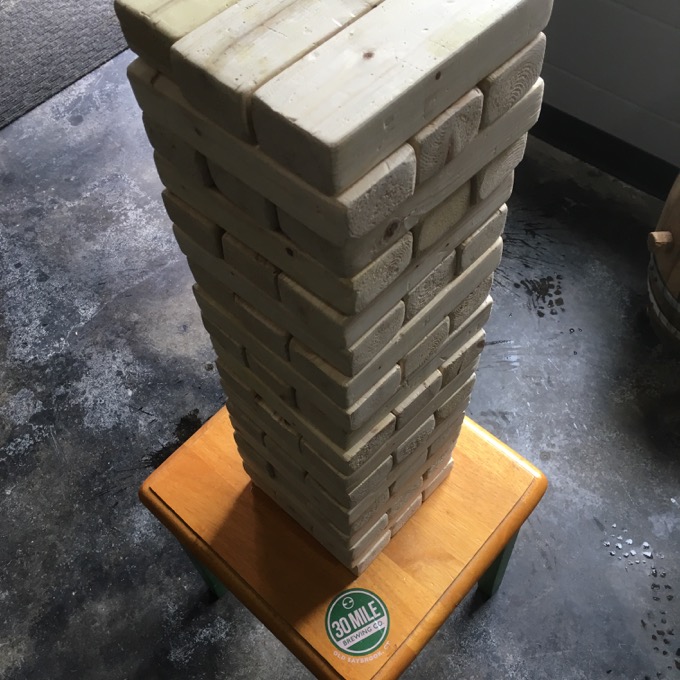 30 Mile is all about bringing you variety, from Stouts to Double IPAs, to Saisons and Sours, we have something for everyone. Even if you think you do not like a certain style beer, we encourage you to try ours anyway. We want you to like our beers, so we would never sell you something that does not meet our expectations. Trust us, Owner, Head Brewer and Old Saybrook native, Luke Maynard, is a perfectionist when it comes to the beers he creates and would never allow the #30MileBrewCrew to create a bad product for our tap list. So hop on the ride with 30 Mile as we continue the journey of making our dreams come true.
Hm. That sounds a bit more defensive than I think they intended. Although, come to think of it, I've had beers from breweries that absolutely, objectively, have allowed "bad product" on their tap lists. So maybe I appreciate the boldness here.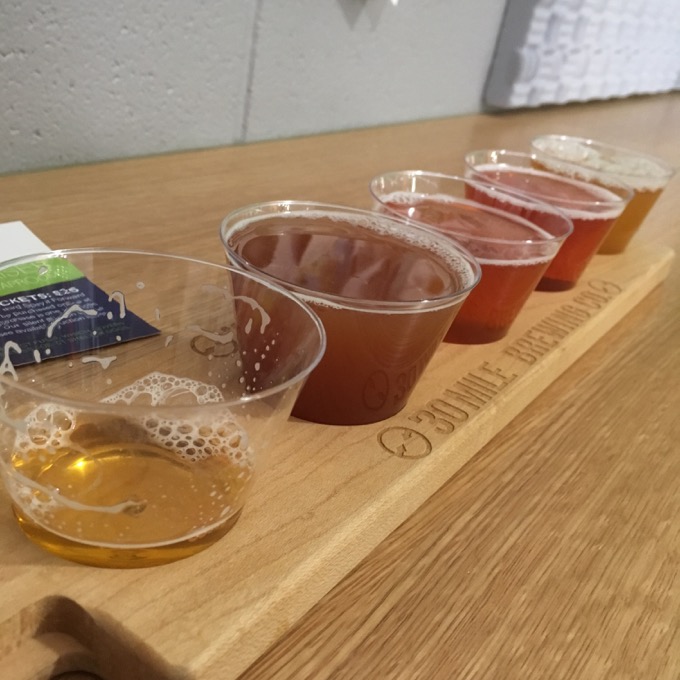 The cutesy story of the brewery's name is derived from the head brewer having to drive 30 miles to the owner's house back in the day, and now the owner has to drive 30 miles to get to the brewery.
Like I wrote, I came into 30 Mile with negative vibes. The tap list was "weird" (their word) during my visit, and the bartender apologized for that. They had just had a special day with their Golden Boy Belgian ale and as a result, there was a slew of Golden Boy variants on but not much else. So my experience is hardly indicative of the typical random Saturday 30 Mile lineup.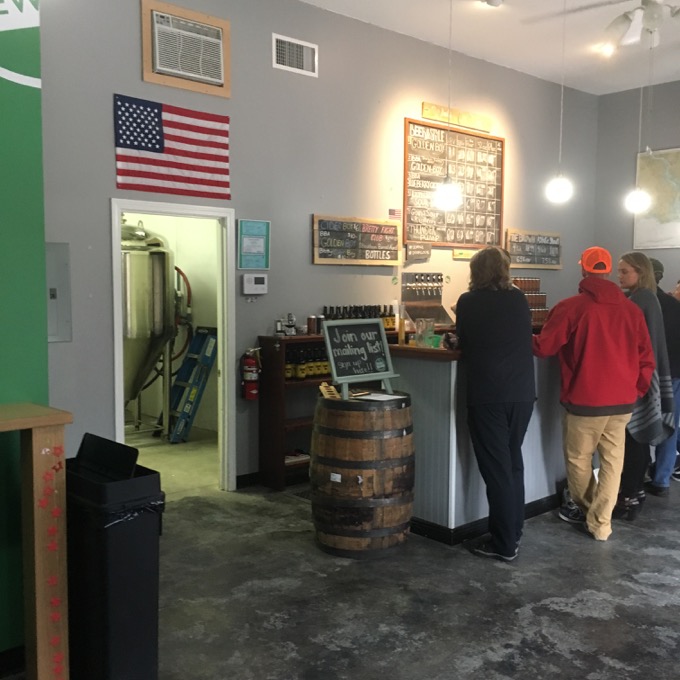 I get that. I'm cool with that. That's the way it is at small breweries. The only non-Golden Boy variant I had was the Thunder Pump NEDIPA.
I took my samples over to the wall and stood there looking out over the crowd. Two old men played giant Jenga next to me. 20 feet away, all the way on the other side of the brewery, some millennials drank their beers standing against their walls. Again, there are no chairs or tables here. A local came in for a plastic growler fill.
That's right, 30 Mile's growlers are plastic. They say, "environmentally friendly, our PET growlers are recyclable plastic, leaving far less of a carbon footprint than glass or tin."
Tin? I'm old but I don't remember the day of tin beer receptacles. Anyway, after steadfastly sticking to the plastic idea for their first year or so, they do now also sell glass growlettes. But my beer samples were still in plastic. I don't really care too much about that, but it bears mentioning because some people do.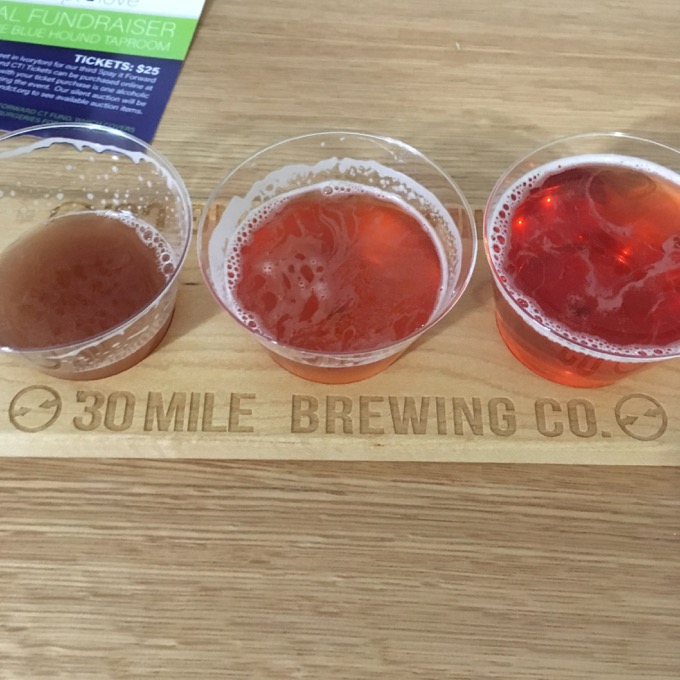 I began with the Golden Boy, a Belgian strong ale and… it wasn't bad! I followed it up with a sour raspberry variant and then a blueberry cacao bourbon barrel aged variants (according to my notes.) The raspberry was really good! (I also had the straight raspberry sour which was average, but not flawed.)
No one needs a blueberry cacao bourbon barrel aged Belgian strong ale. It's a ridiculous idea and it was as bad as you think it would be. But whatever, it was a one-off experiment and little breweries like 30 Mile can be forgiven.
Last up was their NEDIPA. Because even though every beer was some sort of Belgian strong ale or its variant, a brewery in Connecticut needs to have a NEIPA of some sort on tap.
I figured it would be awful. Again, I had trusted friends' opinions in my head. And a brewery's NEIPA is often what a brewery is judged on these days. (Which is absurd and unfair, just like my pre-formed opinions on 30 Mile.)
Hey! The Thunder Pump is good! Like, really good! A good NEIPA in my book is one that doesn't burn, isn't oily, isn't thick, doesn't have crap floating around in it, isn't too sweet, doesn't have junk like purees or lactose thrown into it, and actually retains a bit of bitter. You know, like the originals of the style were.
Sigh. The good ol' days of 2016.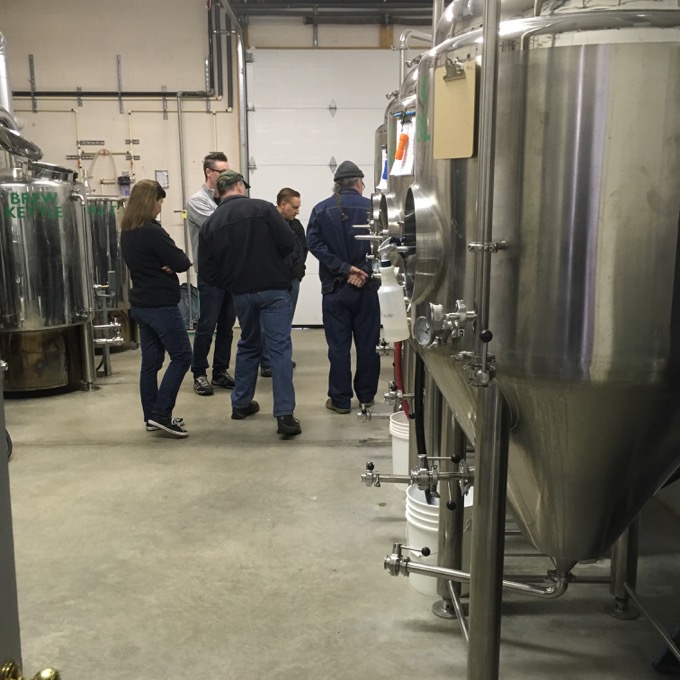 Anyway, yeah, I liked the Thunder Pump. I could do without the stupid name, but if I worry about every dumb beer name in 2018, I won't ever sleep again.
The brewery was clean and I really found nothing to dislike about it. Sure, it's a chairless postage stamp hidden away so deeply in Old Saybrook that it makes one wonder if the town is embarrassed to have a – GASP!- brewery within its borders… but as another "Oh yeah, that exists" brewery, it surprised me with the adventurous beers done fairly well.
Just stop designing cans that copy Tree House's cans please. It's a really bad look.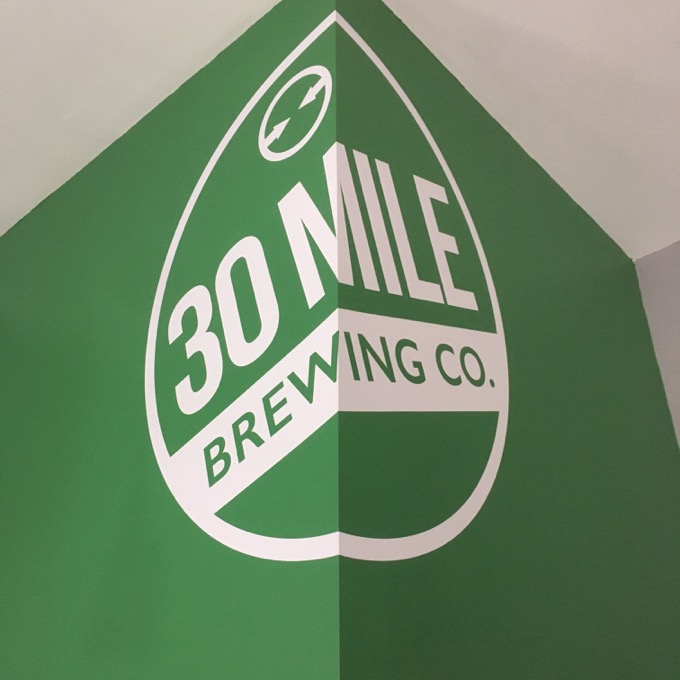 30 Mile Brewing Company
CTMQ's page on CT Breweries and Brewpubs