Silky Smooth
Manchester (Google Maps location)
January, 2017
Long time readers are surely tired of me writing the following: Yes, I know, this isn't a museum.
Get over it. By now everyone knows that the definition I use for museum on CTMQ is pretty broad and inclusive. And pretty necessary, if you ask me. After all, where else would I slot this place?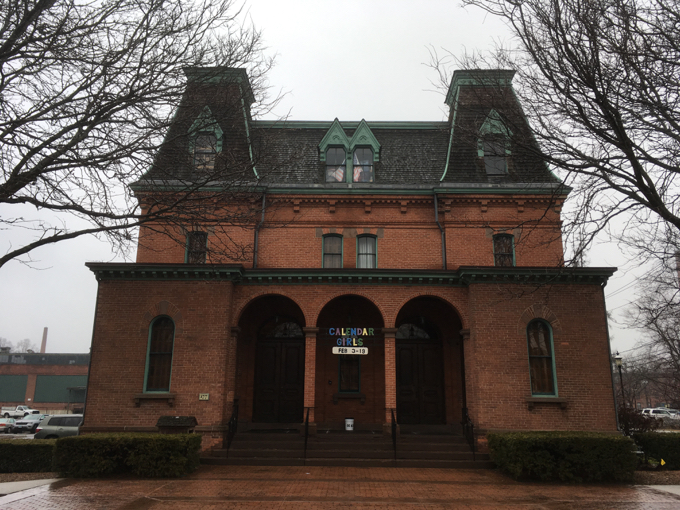 No, every old theater space is not a CTMQ museum. They have to be special. Cheney Hall is special.
Most importantly, it is arguably a centerpiece of the Cheney Brothers Historic District, a National Historic Landmark. In fact, this place was the impetus for the creation of the nationally recognized historic district.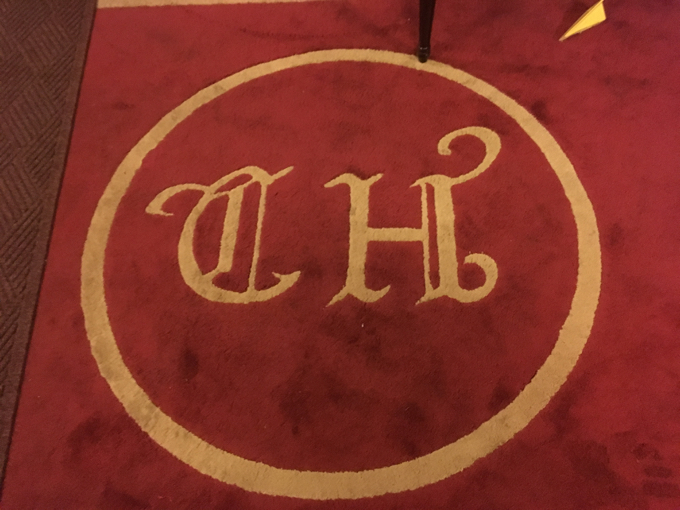 So you can imagine, Cheney Hall is historic. And I got a quick little tour from my friend Dwayne Harris who is the executive director of the joint. (In fact, Dwayne gave away two VIP tickets to their production of Calendar Girls to CTMQ facebook fans. Much appreciated, Dwayne!)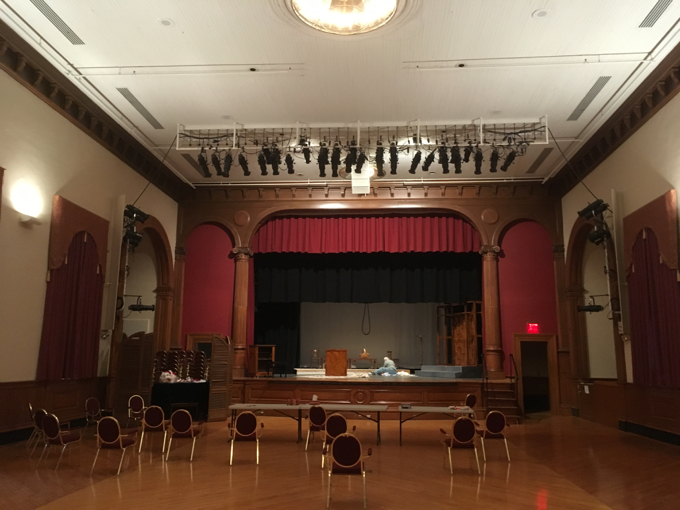 Cheney Hall, an elegant Victorian structure, was designed by Hammat Billings of Boston in 1866 for Cheney Brothers Company, renowned silk industrialists.

The Hall was built as a theatre and cultural community facility for Manchester. The architecture is that of the French Second Empire Style with medieval and renaissance characteristics. Architectural features include a Mansard roof, segmented and full circle windows, brick and brownstone arches, intricate corbelled cornices, carved oak and chestnut trim in arabesque patterns and an 1866 E. & G. G. Hook tracker organ built into the rear stage wall.
The organ was hidden behind stage walls during my visit, so I'll just have to trust that it's still there.
Built right after the Civil War and dedicated in 1867 by Horace Greeley, Cheney Hall opened its doors to local theatrical/musical events and gala parties and balls. Theatrical touring companies played at the Hall and there were lectures by prominent speakers of the day, including Presidents Grover Cleveland and William H. Taft; Susan B. Anthony, Henry Ward Beecher and Phillips Brooks (the composer of O Little Town of Bethelem). For over six decades the Hall served as a library, lecture and concert hall, theatre, armory (during the Spanish American War), banquet hall, hospital, school, church, and tea room.
I was first shown the main theater space. Dwayne explained some of the rehabbing that was done here; from the flattening of the stage to the removal of a drop ceiling that exposed decades of rats' nests and other such pleasantries.
The woodwork at the back of the hall is all hand-carved and original… and rather impressive. The chandeliers take the place of the original gas lights that lit the place back in the day.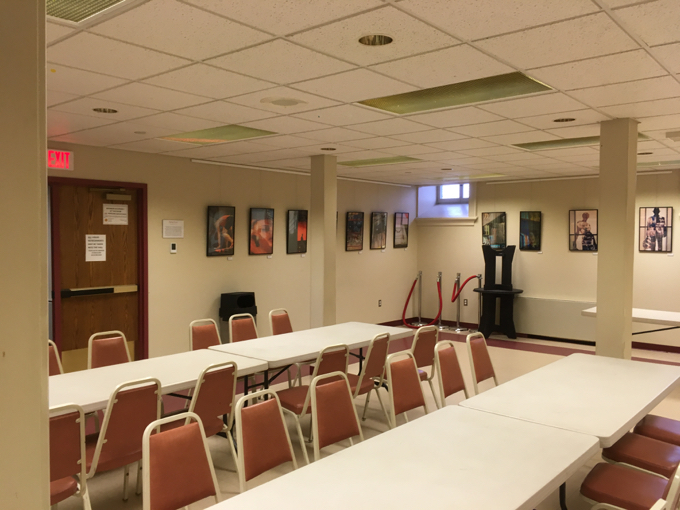 One of the most interesting lives the Hall lived was, according to the Manchester Historical Society, "as a hospital during the infamous flu epidemic of 1918, when the usually gay hall was filled with rows and rows of beds, dimly lighted and smelling of carbolic and ether."
With social and political changes, the silk industry and the use of Cheney Hall declined. The Hall became a fabric salesroom in 1925 and finally closed its doors in 1976.

In 1978 Cheney Hall was designated a National Historic Landmark Building by the U. S. Department of the Interior. Three years later it was donated to the Town of Manchester and subsequently leased by the Cheney Hall Foundation, a town agency, to The Little Theatre of Manchester, Inc.
I was then taken downstairs to the "Silk Room" which today serves as a sort of community space. There were some photographs on display by a local artist as well as a slew of historic ones.
The "Silk Room" designation harkens back to the Cheney Brothers days when they'd store huge bolts of silk in the building as well as finished garments for buyers to peruse.
The ground-level room used to have a mud floor which was once flooded by a water line break. The rehabilitation of this place was monumental.
124 years after the original dedication, Cheney Hall was rededicated on June 29, 1991 and the Little Theater of Manchester moved in. It has been putting on shows ever since.
I saw the Green Room, workshop, and the costume shop before trekking up several flights of spiral staircase to the catwalk high above the stage area. Up there, I was took in a view of the building that not many people are afforded.
Dwayne explained a few theater-things that I don't remember, but suffice it to say, this is a unique theater in a state chock full of cool little community theaters.
Yeah, okay, this isn't a museum. It's not even close to being a museum. But it's cool and you should go check out a show at the Little Theater, where half the fun is in remembering that you're sitting in a 150-year-old silk showroom.

Little Theater of Manchester
CTMQ's National Historic Landmarks
CTMQ's Theaters & Performance Venues
CTMQ's Museum Visits