Cheney Bros Historic District
National Historic Landmark
Blocks around Pine Street in Manchester, Mixed
This page deserves a much better effort. I'll get to it in early 2021.
Ugh. How to capture a whole "district" in one of these short little posts? Impossible. Especially one like this one – which I happen to feel is a very important chapter in our county's industrial history.
The fine folks up at the Manchester Historical Society HAVE done a great job capturing the entire District on one page. This is a very rare time I'm more or less going to defer to the experts and just send you to their page for details of many of the 200+ buildings in the District.
Cheney Brothers Historic District was a center of the silk industry in the late nineteenth and early twentieth century. The 175-acre district in Manchester, Connecticut includes over 275 mill buildings, workers houses, churches, schools and Cheney family mansions. These structures represent the well-preserved company town of the Cheney Brothers silk manufacturing company, the first America-based silk company, started by George and Charles Cheney, after their many visits to the east to discover how to properly raise and process silkworms. The area was declared a National Historic Landmark in 1978.
I do feel fine about deferring though, because I actually lived in one of the mills in the District after college for a while – they'd been converted to loft apartments. And if you're familiar with Manchester's crazy roads, you know I've driven/walked pretty much every inch of this area, often by accident.
Of course, I've revisited the historic district for this website to take in such sites as the Manchester History Center (my visit here), the Old Manchester Museum (my visit here), the Cheney Homestead (my visit here), Cheney Hall, (my visit here)the Keeney Schoolhouse (my visit here) and the Cheney Brothers Fire Museum (my visit here). Most of the mills are still standing and slowing being converted into other things if not already apartments. The Cheney Mansions still stand proudly on the hill and the Cheney Theater (my visit here) is still going strong.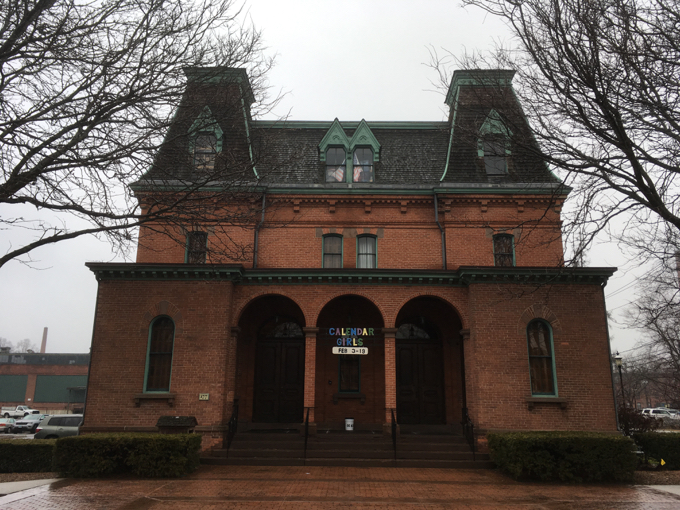 As I said, the Manchester Historical Society folks have put together a great set of web pages about the NHL. I urge you to check it out – it's really very interesting.

CTMQ visits CT's National Historic Landmarks
CTMQ's CT National Designations