The Chene Gang
The Cheney Silk Vaults
Manchester
I've written fairly extensively about various buildings within Manchester's Cheney Brothers Historic District and I thought I was done with it.
Then Calvin and I rode the full Cheney Rail Trail which took us right into the heart of the historic mills and out to Hartford Road and the museums and old mansions. When I was writing about our trek, I because curious about a few structures and lo and behold, the Manchester Historical Society's website came through for me.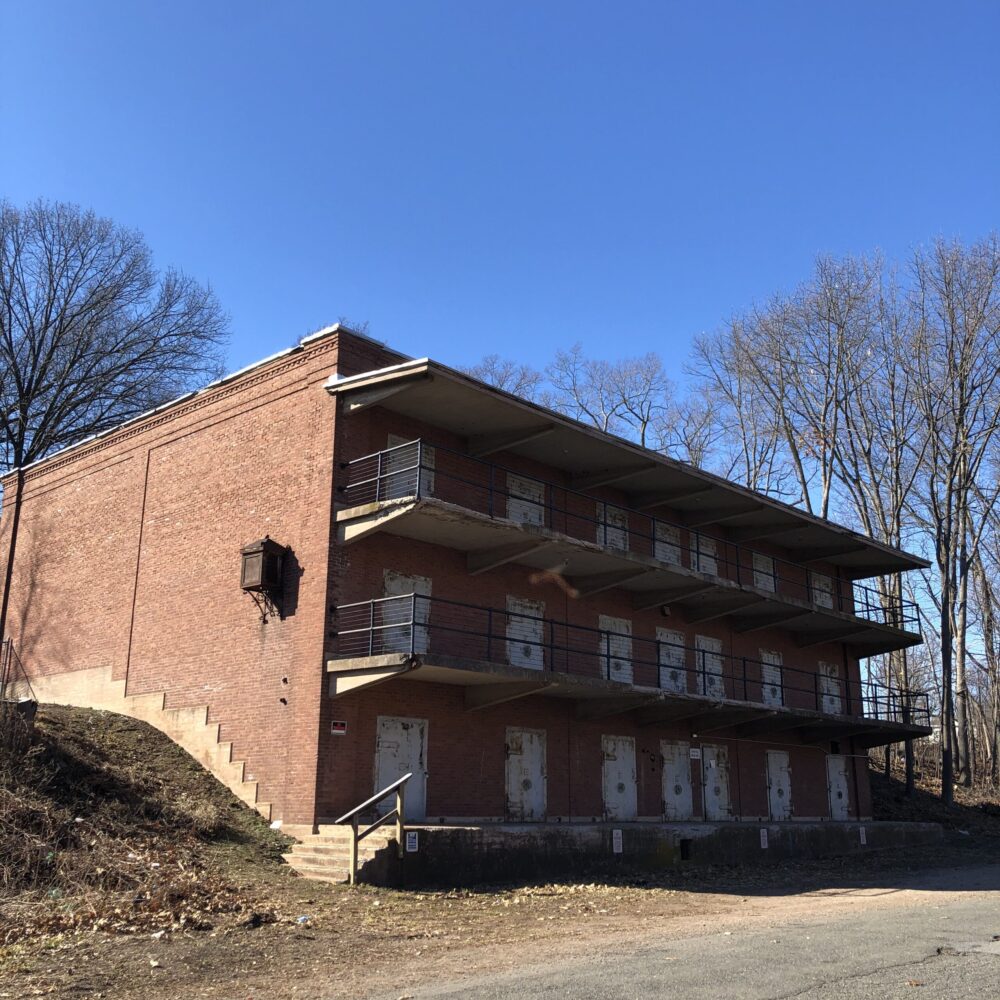 Doesn't look like much but… it's a one-of-the kind in the US, and probably the world! Take your mind back over a hundred years to when Manchester and the Cheney mills were one of the largest and most respected silk good producers in the world. (Among other things.) The South Manchester Railroad came right to this spot.
(I must interject here to note again that the South Manchester railroad was, at the time, the shortest freight and passenger rail line in the US while being the longest private rail line in the US. I love that ridiculous factoid… all along what is now the Cheney Rail Trail.)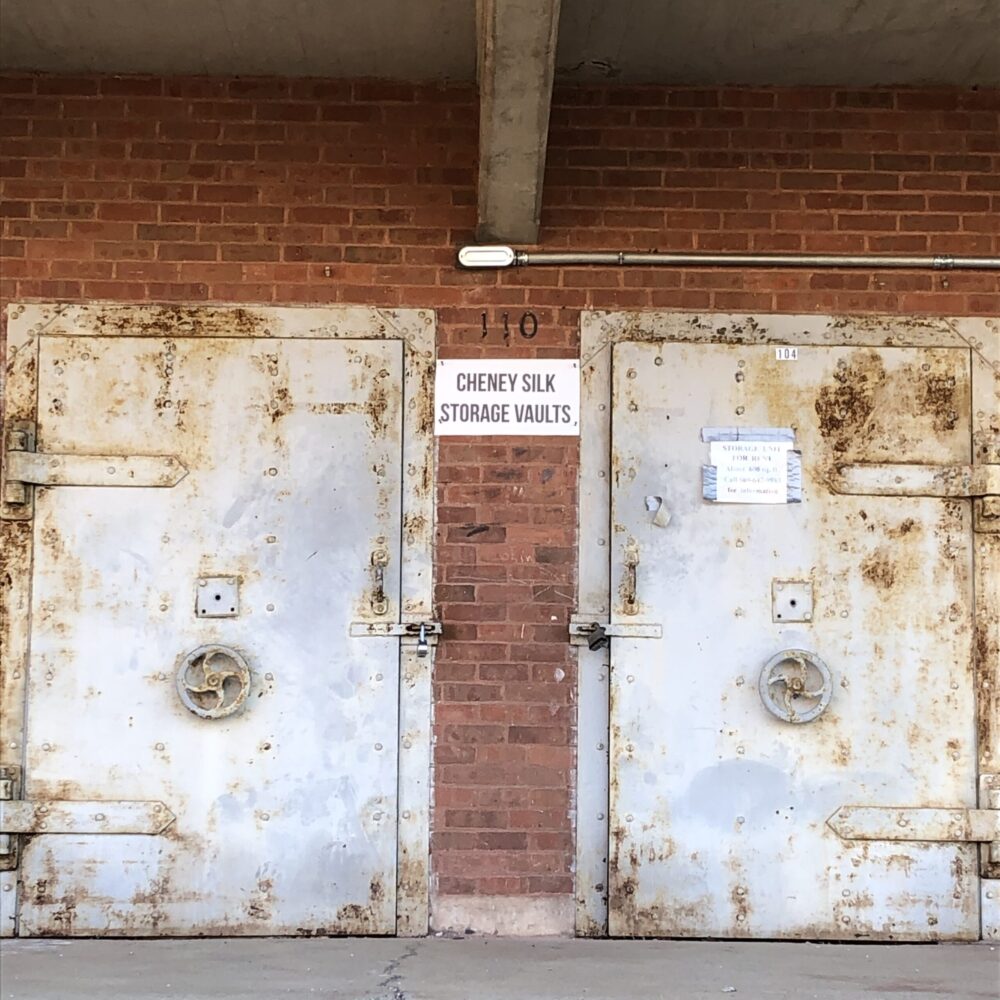 The Silk Vaults were built in 1919-1920 here after there had been an attempted silk heist in 1919 during which William Madden, the security supervisor at Cheney Brothers, was murdered. It was determined that a gang of silk thieves from New Jersey had perpetrated the plot.
New Jersey silk thieves! To thwart future thieving silk gangs, this one-of-a-kind structure was built in the side of a hill, right next to the tracks of the South Manchester Railroad. The structure consists of three stories, the upper stories accessible only via an internal, hydraulic elevator, which is powered by water. Each level contains 6 individual vaults, protected by heavy steel doors. There are no windows in the substantial brick walls.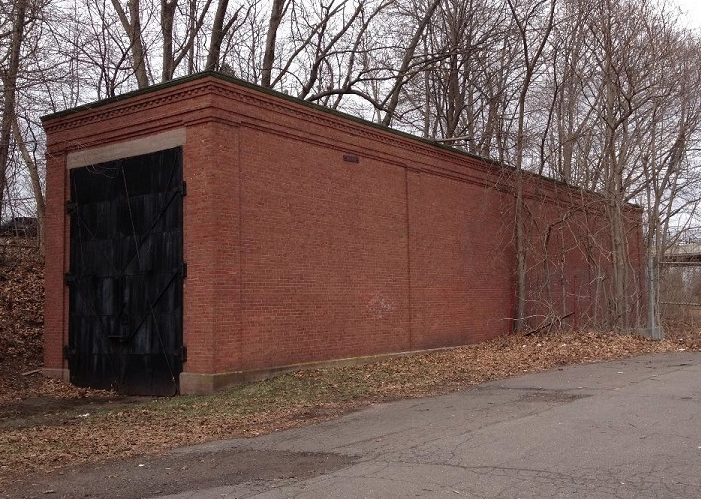 So there you have it. The only silk vault ever built. Today, the Manchester Historical Society uses it for storage and some of the lower units are rented out for the same. Next to the vault is the "storage shed," which was also built after the attempted robbery. A full box car full of valuable raw (or finished) silk could sit protected in it.
To think I lived in The Mills complex in my mid-20's and had no idea I was surrounded by all this fascinating stuff. But… while I wasn't in a silk gang, we don't talk about my mid-20's on this wholesome website too much.

Manchester Historical Society
CTMQ's Cheney Brothers Historic District
CTMQ's Firsts, Onlies, Oldests, Largests, Longests, Mosts, Smallests, & Bests