One Cardinal Rule Here
A Cardinal House Train Layout
December 27, 2015
The B&B closed in 2018 or so, and the trains were on COVID hiatus, but the owner tells me he plans to bring them back in 21-22 winter.
There are many lists on CTMQ. I like my lists. One such list I've tried to keep up with is the impressive annual model train exhibits. It's part of the bigger "everything having to do with trains in Connecticut" list.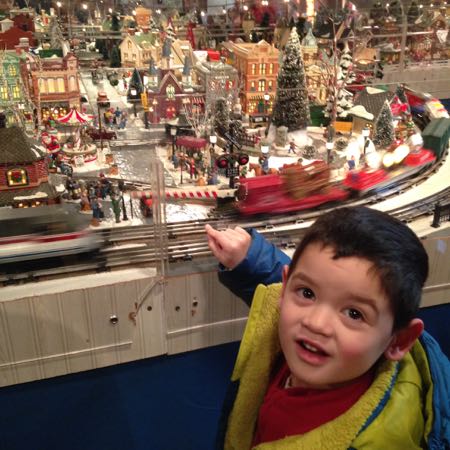 And as with all of my lists, once I took the time to compile this particular list, it grew and grew and grew.
Which is fine by me. I like model trains. And even better, my sons like model trains.
For some weird reason, many model train layouts have become seasonal things, and that season is always the Christmas season. I have no idea how or why this became a Christmas thing, but it has. I guess I could say that model trains warm up a room, so it should be in winter. Kids are always off from school for at least a week around Christmas. Um. That's all I've got, but yes, at least a third of the "worthy model train layouts" are only viewable around Christmas.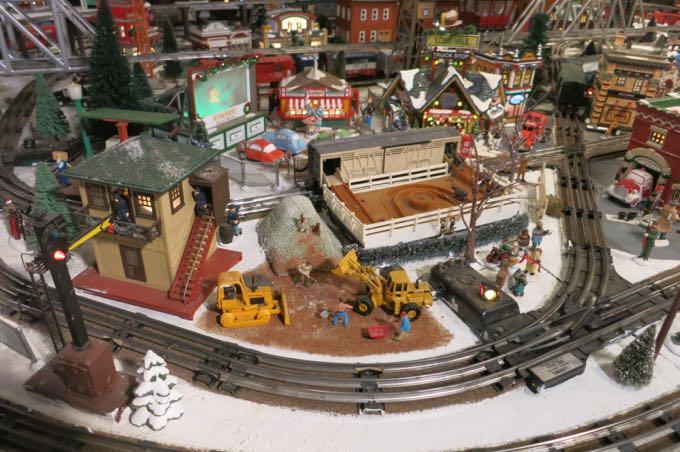 That boring preamble was setting you up to tell you this: This private train display is only viewable for a few weeks around Christmas. Or at least that's the way it was in 2015.
I was aware of Dr. Mike Lepore's layout before a local news outfit did a feel-good piece on it, but it was that story that prompted me to make an appointment to get over there.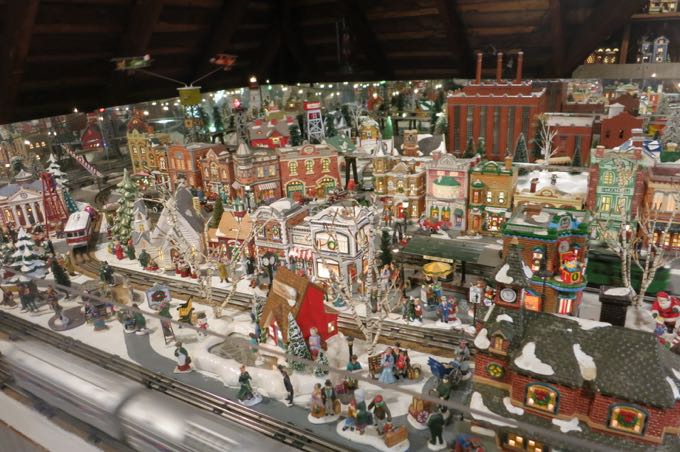 (Only a few visitors can view the trains at a time, so you must email to get offered a block of time for an appointment. This may have been just a 2015 thing though, as the TV segment brought WAY more attention than Lepore was used to.)
The Cardinal House on Glastonbury's Main Street is a lovely house. Oddly, the owners refer to it as "A Cardinal House" and I don't know why. It's also a Bed & Breakfast and a place at which to get married. In fact, their website touts its "elopement packages," which I've never seen before.
And I like it.
The boys and I arrived on time, but had to wait a bit for the train space to clear out. This meant that we got a little tour of the ground floor. A Cardinal House looks like your typical B&B; decorated in that classic "old lady" way designed to make everyone feel cozy. It was impeccable and my mom would absolutely love it.
Hmm… maybe instead of our guest room, we'll send my parents here next time they visit.
Okay, up the stairs to the attic and the train display!
The aisles to view the trains are VERY tight – hence the wait and the appointment times.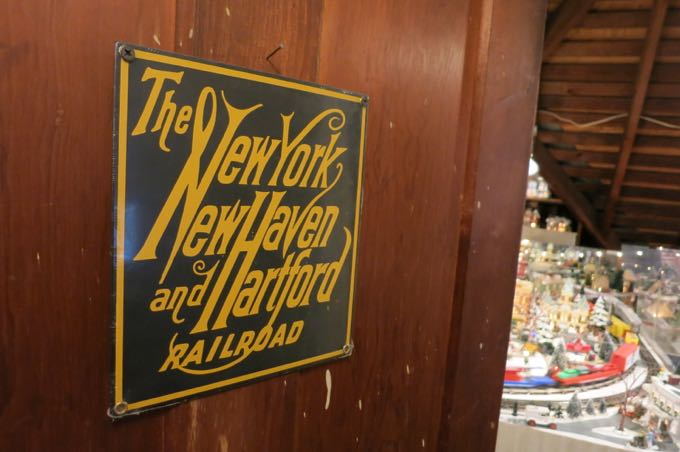 From WFSB, because I'm lazy:
[Lepore] operates not just one or two, but 14 trains and two trollies that chug along in his attic.

"I lost count on the lighted buildings, over a hundred, I stopped after 100. I don't even know how many figures we have," Lepore said.

He first saw a train display at the old G-Fox in Hartford when he was 9 years old, and all these years later, his love for them has never derailed.

"My grandchildren help run the trains, it just makes it a fantasy world for a short period of time," Lepore said.

His wife Nancy Lepore knew about his hobby when the two met in high school, and as far as she's concerned, he's always been on the right track.

"I think it takes a lot of his time and a lot of his thought and he enjoys doing it – and I know where he is," Nancy said.

The display stays up all year, but it looks a little different each Christmas when they open the attic for tours.

"Some people who come up here are really collectors, I'm not a collector, I'm an operator – everything I have, I like to see run. I don't like to see them on a shelf or in a box, I run them," Lepore said.
Amen, Dr. Lepore! I love that last quote. I adhere to the same exact dictum.
Here are some more pictures.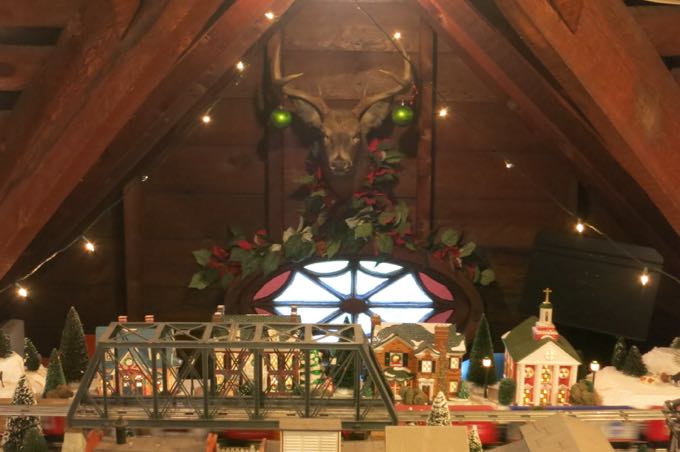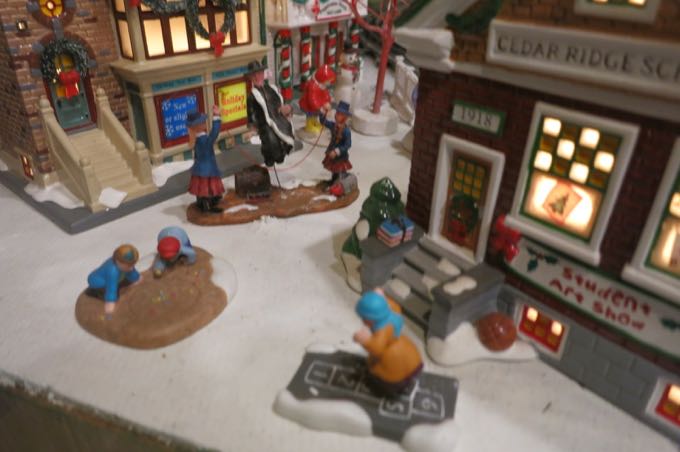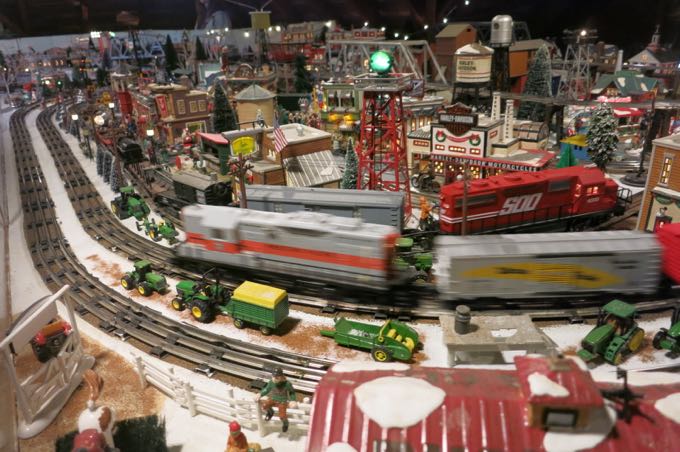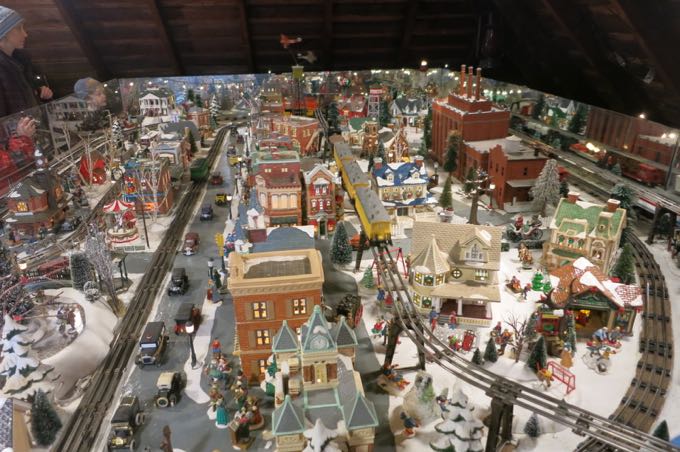 Ok, that's enough. Definitely worth a visit when you get a chance. Our hosts were unfailingly nice and the boys very much enjoyed the trains.

CTMQ's Cruises, Trains, & Trolleys