Simply Dumb
A Simple Favor, 2018
Here we are… another movie set in Fairfield County and another impossibly gorgeous modern house. While the movie wasn't filmed in Connecticut, we can play that game again of "guess where this movie would take place if they named a place?"
This one would be New Canaan. We can imagine that Blake Lively's character and her husband live on the same street as The Ice Storm people. And Anna Kendrick's goody two-shoes character lives in the middle class part of New Canaan.
LOL.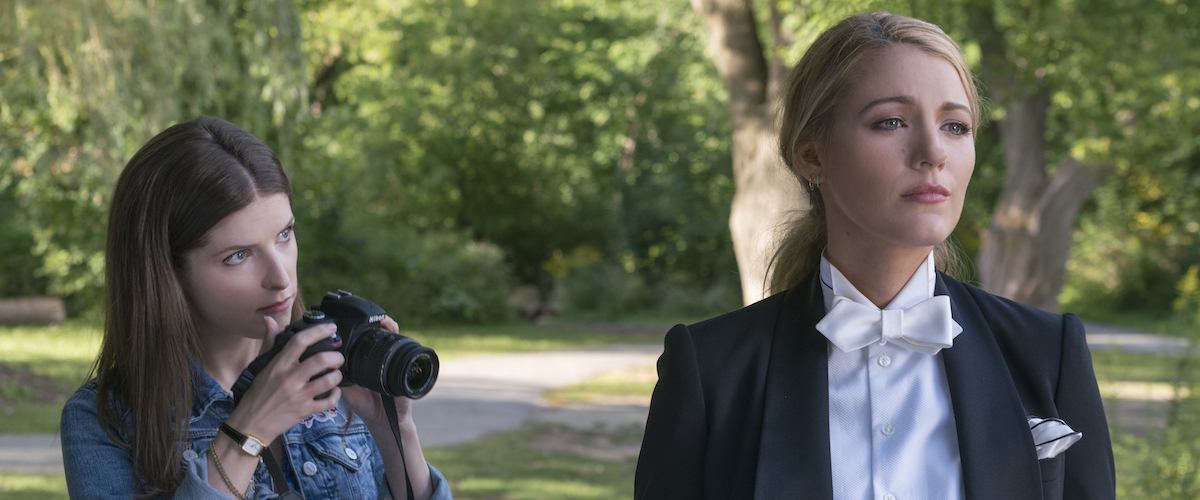 Blake Lively lives with Ryan Reynolds in nearby Pound Ridge, NY. That has no bearing on anything, but I thought I'd mention it because they dine in New Canaan and other nearby towns. This movie is a mess.
Directed by Paul Feig, who has done some stellar comedic work. Freaks and Geeks, The Office, Arrested Development, 30 Rock, Parks and Rec… so he knows what he's doing for the most part. The problem with A Simple Favor is it doesn't know what it is. And as a result, neither do I.
Anna Kendrick is a mommy vlogger doing her thing to a small audience while being the perfect mom to her kindergarten son. That son is friends with another kid who is the son of Blake Lively – a beautiful, uppity, wealthy fashion executive in the City. The boys want a playdate, so Kendrick and Lively are sort of forced to be friends.
And lo! They become friends! And there's a super handsome husband! And it turns out their house and apparent wealth are a facade! Then Blake Lively disappears! The handsome husband is away in London and now Kendrick has to care for their son. There's no point to this… but the house and Lively are both beautiful, so there's some redeeming qualities here for me.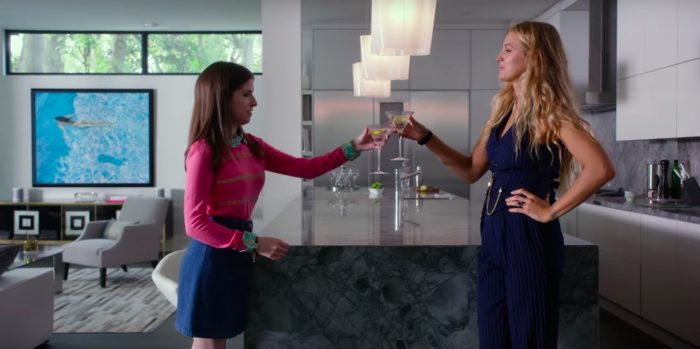 Vlogger mommy sets out to solve the mystery, with trips to the Manhattan office and internet sleuthing, she discovers some dark secrets. And she pursues them. Something something about a big insurance policy and she's found alive in Michigan and a twin sister and faked deaths and Kendrick sleeps with the handsome husband and a fake murder and cops and arrests and anguish and Kendrick ends up married to handsome husband and this paragraph is indicative of how the movie's last 20 minutes is.
This movie tries to be a comedy and a thriller and a murder mystery. It fails on all three accounts.
It's all really dumb, despite good actors all around. We do have TWO Connecticut stereotypes here though – the vanilla Martha Stewart wannabe suburban mom and the super rich blonde high society woman. So that's exciting.
Do yourself a simple favor – Don't waste your time with this dumb movie.
CTMQ Rating: 2 out of 5 thumbs up
Connecticutness: 123 out of 169 Nutmegs
Filmed in Connecticut? No
Wealthy Caucasian with a Big House? Yes