Smokeshow
Parrish (1961)
First and foremost, Parrish is one of the Connecticuttiest movies ever made. On that alone, it was well worth my time. Sure, it's campy and over-acted, but the whole film uses the (rapidly disappearing) shade tobacco fields of Windsor and East Windsor as its setting!
Many people in this movie are very attractive. Straight up smokeshows. And for a 1961 movie, the people in this movie fool around a lot. The old Hollywood moral code was definitely starting to fade by the time this was made.
And thank goodness, because when I think of Connecticut tobacco field hands, I think of promiscuous blonde bombshells, sexy college girls, and demure coming-of-age teenage daughters of business barons.
The movie stars Troy Donahue. My man. The inspiration for Troy McClure on The Simpsons. The blonde All-American handsome dude who shows up in Tobacco Valley and straight up sleeps with every one of the aforementioned hot women. This movie is "great."
Based on Mildred Savage's 1958 novel of the same name, the movie goes pretty deep into tobacco farming. At least the way it's done in Connecticut – and has been for centuries. I work in Windsor and there is a tobacco field that I can see out of my office window. When I started working here in 2009, half of Day Hill Road was tobacco fields. Now half of it is Amazon.
And in 1949, half of Windsor and East Windsor were tobacco fields. Over my time living in Connecticut, I've often thought of visitors flying into Bradley Airport when the shade cloths are up and being very confused as to what they're looking at. The movie even has a scene just like this: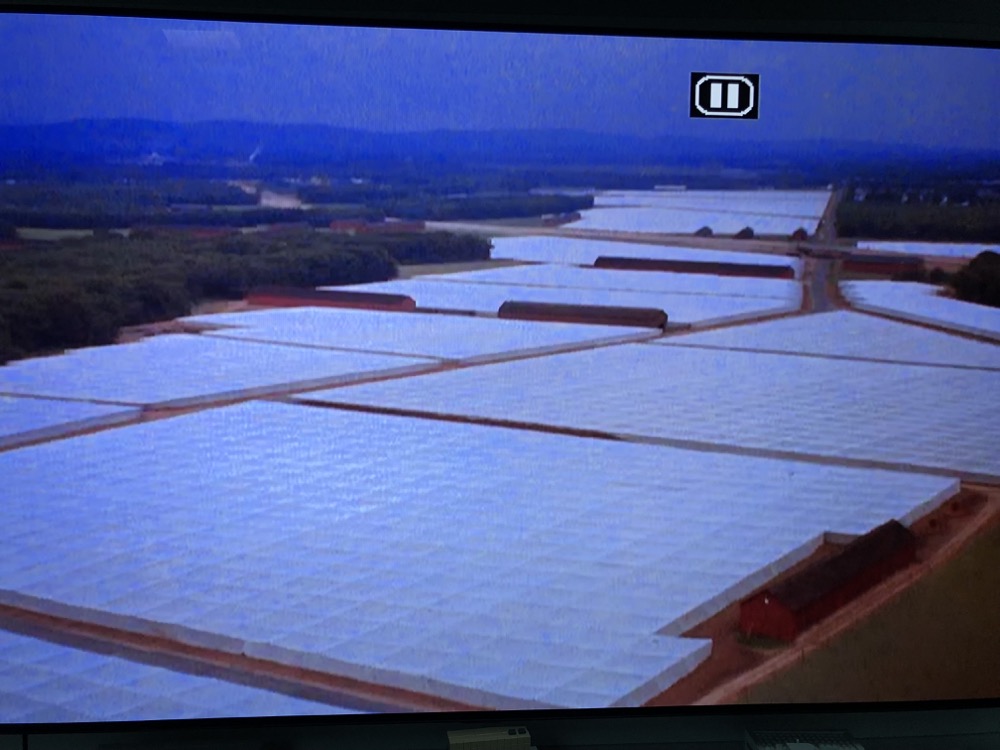 Yes, young Parrish McLean (Donahue) and his mother Ellen (Claudette Colbert in her last role) decide to leave Boston for a new life in (basically) Windsor. And their trip to get there is pretty funny.
Parrish works on a ferry. It happens to be the Chester-Hadlyme Ferry 30 miles down the Connecticut River. He quits his job and then he and his mother fly from Boston to Bradley in Windsor Locks. There's no need to fly from Logan to Bradley.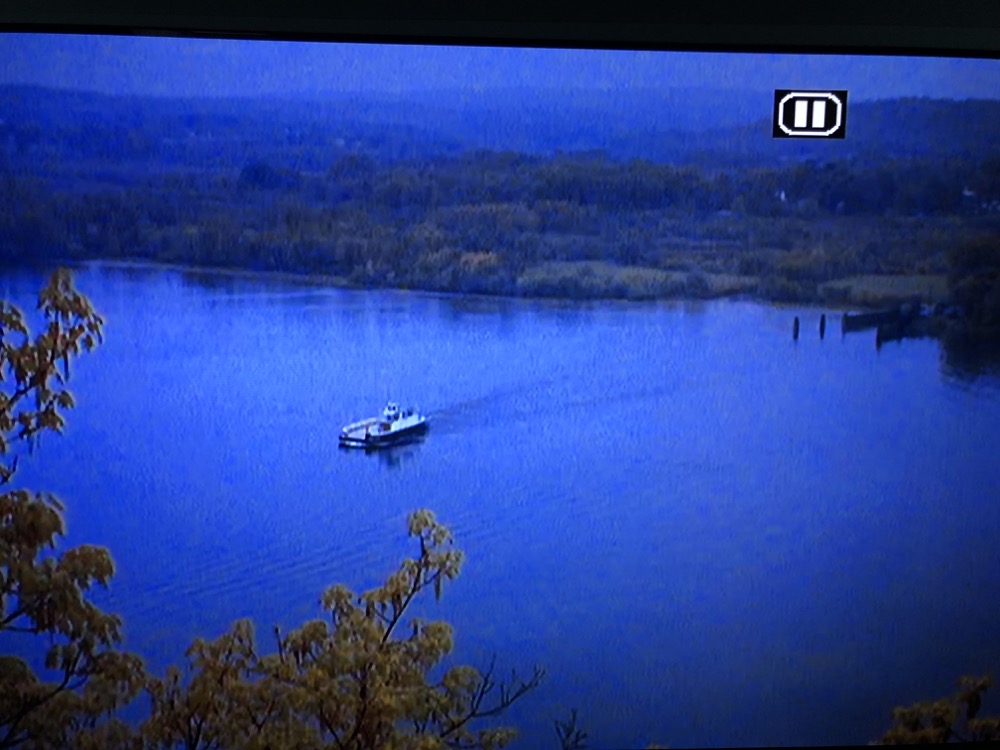 My point is that for the scenes that take place elsewhere, they still used Connecticut for filming.
Parrish shows up and walks around while his mother settles in her new job as sort of, I don't know, helpmate for a formerly hugely successful tobacco baron, Sala Post. As Parrish walks around, every female field hand swoons. One, the sexiest one, basically says "come live with me and my crazy giant poor family and I'll do whatever you want."
That's Lucy. She's openly promiscuous. In a 1961 movie! Parrish doesn't mind, even if she gets a little clingy. Parrish moves on from Lucy in favor of the wealthy and uppity Alison Post, daughter of Sala. Alison is lame, but she's really hot.
Parrish is figuring out that old calculus many people must experience to understand. (How attractive does someone have to be to overlook their personality flaws and stay with them. The answer, in the end, is a toxic person is a toxic person no matter how handsome or pretty they are, but Parrish is young.)
Although his mother falls for Judd Raike, as toxic a person as you'll ever find. Played with anger by Karl Malden, Raike is a ruthless businessman only interested in dominating and buying up his competitors. He's a workaholic, a terrible father, and a complete jerk. But he's impossibly rich with all that Connecticut River Valley shade tobacco money and Ellen woos him and they eventually get married.
I can't believe Hollywood made a soapy movie in tobacco fields.
We learn a lot about difficulties of tobacco farming throughout the movie. From the pilot in the opening scene ("below us is the beautiful Connecticut River Valley" before explaining the shade tents) to Parrish's training as a field hand with the Jamaicans, to the various diseases and bugs (wire worms wreak havoc! A blue mold crisis!) and soil conditions to the business behind it all.
Oh, and Raike has a young and innocent daughter named Paige. Paige is also very attractive. And Paige also digs Parrish.
Who will Parrish end up with? The passionate Lucy, the sultry Alison, or the sweet Paige?
Lucy is impregnated by a Raike son who is just as awful as his father. The townsfolk assume Parrish is the father, but he's not. That's a whole other drama, but the poor farm family gets bribed with a television and a fridge, so they don't mind the situation.
There's a scene at Mystic Seaport where Parrish and his mom have a heart-to-heart on the Charles W. Morgan. There's a scene in Old Saybrook at The Miramar, a long-gone hotel and resort on the Sound.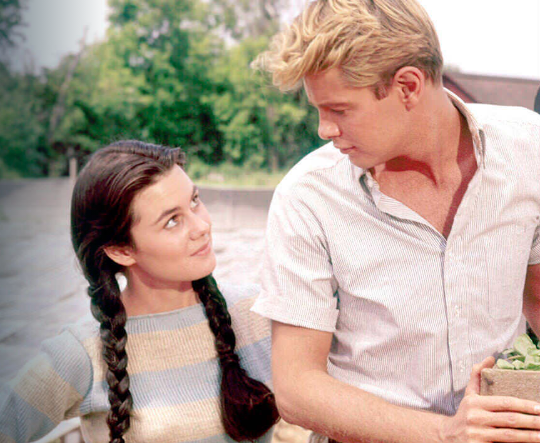 There are references to Broad Brook (East Windsor) Farm, Judd's office is in Hartford. Parrish joins the Navy and there are scenes from New London and he sails the USS Nautilus to the North Pole – the first submarine to ever do so. Like I've said, there's a lot of Connecticut going on here.
While Parrish is on active duty, he begins a correspondence with Paige. Her dad, the jerk rich guy married to Parrish's mom remember, had given Parrish a well-paying job as a sort of bonus to his marrying his mom. Parrish grew to hate the man, but was falling for his underage daughter.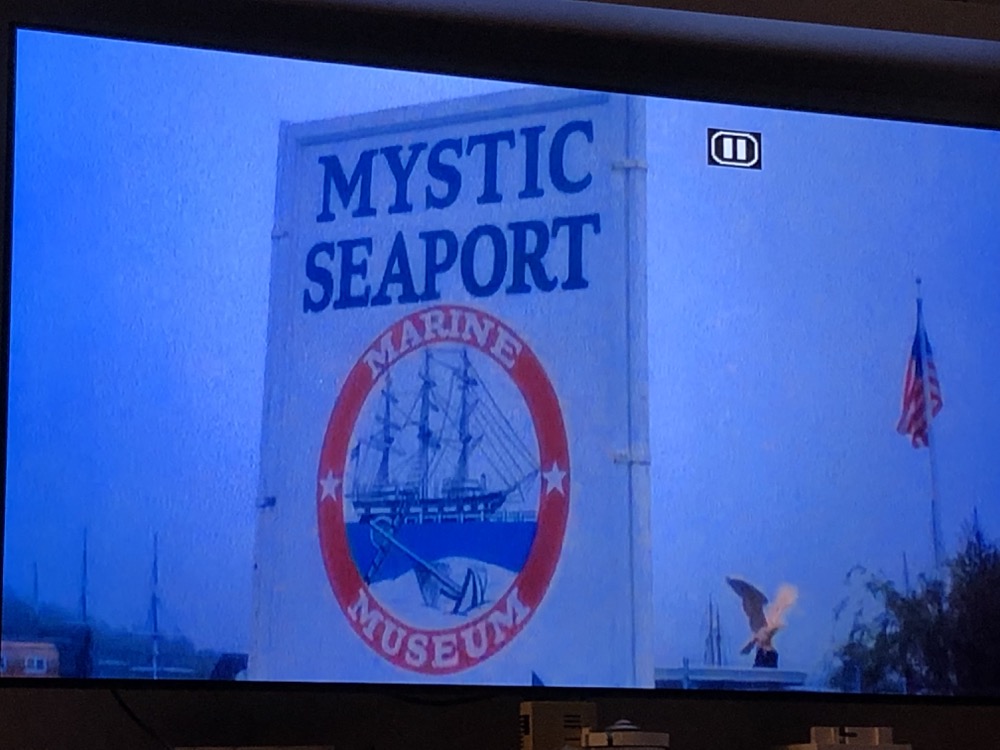 Raike did all he could to stop the budding romance, but the young girl was turning 18 soon and would become a free woman. (Yes, Parrish began falling for her when she was like 15 or so. Hey, at least he sowed his wild oats with the two more worldly women and waited until Paige turned old enough for him to make his move. Parrish has morals.)
There's a whole comeuppance for the Raikes and Parrish winds up with Paige and lessons are learned and the down-home farmer Sala Post comes out okay in the end with a new crew led by… Parrish and Paige. I know that the book gets more into income inequities and unionization and Raike is an even worse person on paper.
But hey, This sultry over-the-top technicolor romp is bursting with tobacco barns full of sex, a marriage of convenience, tobacco agronomy, illegitimate babies, arson, ruthless business, a trip to the North Pole, and lots and lots of Connecticutness.
It's terrible and fantastic at the same time. Hate this move? Parrish the thought.
CTMQ Rating: 4 out of 5 thumbs up
Connecticutness: 169 out of 169 Nutmegs
Filmed in Connecticut? Yes!
Wealthy Caucasian with a Big House? Yes