Everything New London
I've been exploring and writing about Connecticut since 2006. After a decade, I began compiling CTMQ guides for each town in the state. I plan on "completing" New London CTMQ-style… as well as the other 168 towns, cities, and boroughs in Connecticut. After all, that is the ultimate goal of CTMQ.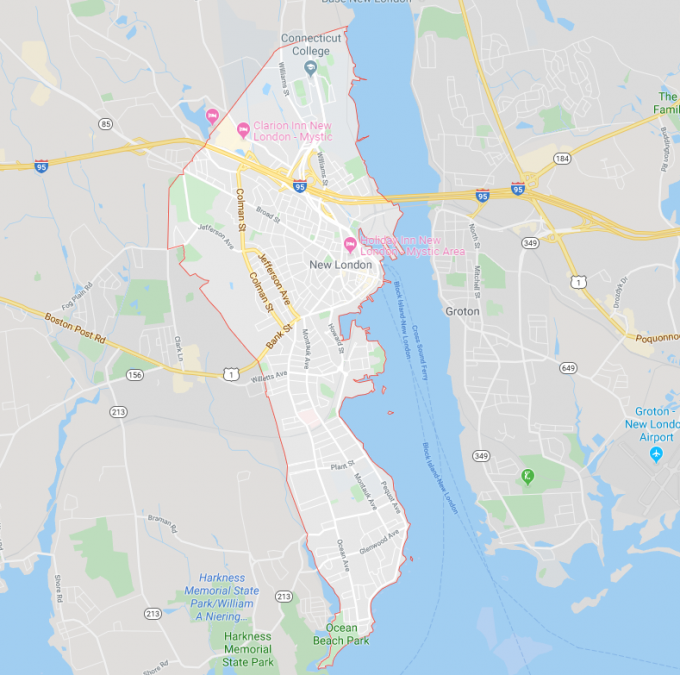 What do you know about the town most famous for, let's say, the long gone whaling industry? You can scroll down for my list of things to do in town. Or, as always, you can click on the town's tag to see what I've done.
If I've missed anything in town or if anything has closed or changed, please let me know.

Museums
Connecticut College Athletic Hall of Fame
Conn College's Cummings & White Box Art Galleries
Custom House Maritime Museum
Doll & Toy Mini Museum at Harris Place
Eagle Tall Ship Tour (at USCGA)
Fort Trumbull State Park and Museum
The Hempsted Houses
Hygienic Art Gallery
Linda Lear Center Exhibits
Lyman Allyn Art Museum
Monte Cristo Cottage
Nathan Hale Schoolhouse
National Coast Guard Museum (Potential future museum)
New London Ledge Lighthouse Museum
Science EpiCenter & DNA Learning Center (Closed)
Shaw-Perkins Mansion
Thames River Gallery
US Coast Guard Museum
Winthrop/Old Town Mill
Hikes
Town Land Hikes – Intro
Caulkins Park
Ocean Beach Park Alewife Cove Nature Walk
Food & Drink
Roadfood List: Kamp Dog
Homemade Ice Cream: Daniel's Dairy Downtown (RIP)
True Tavern: Dutch Tavern
True Tavern: Half Keg Tavern
Tox Brewing Company
Looking for your favorite restaurant? Here is an explanation as to why it's not here.
Everything Else
National Historic Landmark: Monte Christo Cottage
National Champion Tree: Long-beaked or Bebb Willow (RIP)
US Oldest: High School Football Rivalry
US Oldest: Collegiate Athletic Competition in US
CT Freedom Trail: 2 Sites
Amistad Trail: US Custom House
Underground RR Trail: Joshua Hempsted House
Connecticut Art Trail: Lyman Allyn Art Museum
Garde Arts Center
WPA Post Office Murals
Connecticut College Arboretum
Whale Tail Fountain
Collegiate Football Tour: US Coast Guard Academy Bears
Ocean Beach Park Carousel
The New London Basque Festival
Annual Burning of Benedict Arnold
New London Harbor Lighthouse
Deshon-Allyn House
The Little Pink House
Whale Oil Row
Fishers Island, NY
Homegrown terror : Benedict Arnold and the burning of New London, Eric Lehman
Little Pink House: A True Story of Defiance and Courage, Jeff Benedict
Completion Celebration Meal & New London Wrap-Up
TBD