Such Fun to be Had(lyme)!
Chester-Hadlyme Ferry
June 14, 2008
Who doesn't love ferries? It's funny that I have pages for this quaint little riverine one as well as the quainter and littler riverine one up north, but we all ignore the monster ferries that dock along the Sound to take people to Nantucket and Long Island, etc. Y'know?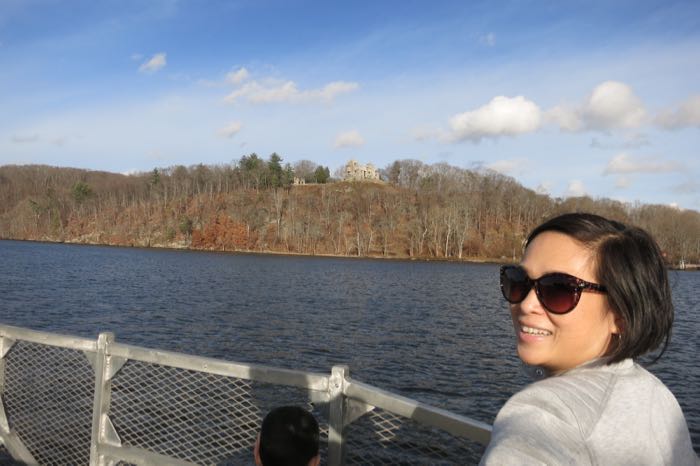 Anyway, this ferry that docks in Chester and Lyme got going in 1769. (Hadlyme is a section of Lyme.) The Glastonbury – Rocky Hill Ferry began in 1655, and is said to be the oldest continually operating ferry in the country. This one? This is merely the second oldest continually operating ferry in Connecticut. Still… 1769 was a long time ago.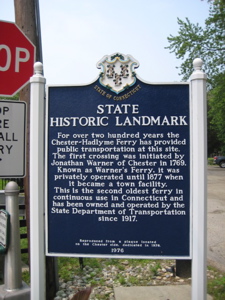 The road I took to the landing through East Haddam and Lyme (passing Devil's Hopyard State Park) was a bit treacherous to say the least; very skinny and curvy. The little launch area is much nicer then the Rocky Hill or Glastonbury landings. There is a nice park here too, but also a quaint little "Hadlyme Ferry Historic District" with a few very nice old houses. My wait here was equal to that in Glastonbury, but I enjoyed this wait a bit more, just sort of walking around.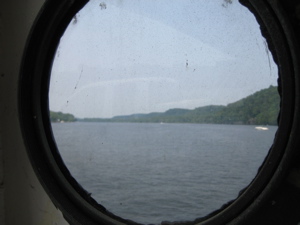 This ferry is bigger then the oldest one too – the current ferry boat is called Selden III, measuring 65 feet by 30 feet, and can accommodate 8 to 9 cars and 49 passengers. The crossing usually takes about five minutes. An average of 100 vehicles use the ferry every day.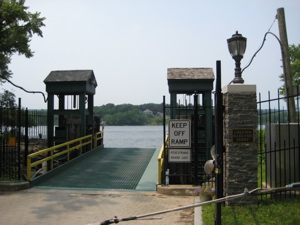 I've since taken this ferry a few times (hence the two bigger pictures with Hoang and Calvin on this page) and rather love that it sort of complements Gillette Castle somehow. The whole Essex Steam Train to the ferry to Gillette Castle to the ferry to the train day is as Connecticut as it gets.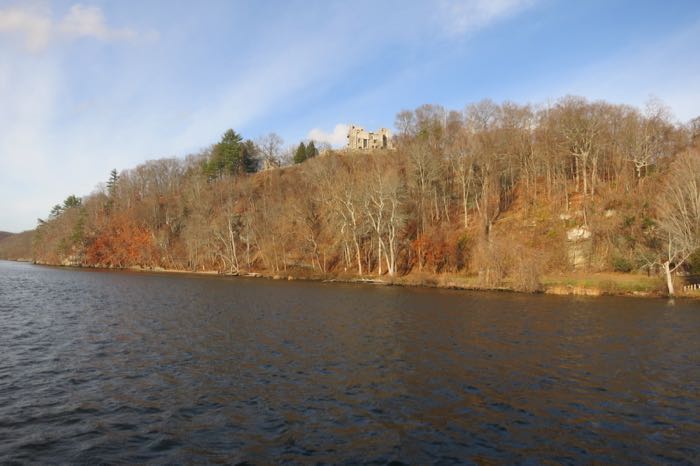 And now, the required history:
Jonathan Warner of Chester, who owned land on both sides of the river, started a ferry service in 1769. It was then known as Warner's Ferry and utilized a raft propelled using a nail and long poles. Warner's Ferry was the seventh ferry that was established in the Lower Connecticut River Valley. The ferry was often used throughout the American Revolution to transport supplies across the Connecticut River.

Between 1834 and 1846, Warner's Ferry became the terminus for two turnpikes – the Hadlyme Turnpike and the Chester and North Killingworth Second Turnpike – both chartered with the hope of creating a direct, straight-line route between New Haven and Norwich.

In 1877, Warner's Ferry came under the supervision of the Town of Chester. Soon after this, a steam-powered barge was put in service and the ferry was renamed the Chester-Hadlyme Ferry. The Connecticut Department of Transportation took over operations in 1917 when the State Legislature passed laws assigning all river crossings to the Highway Department in 1915.
There were a few things to read onboard, including a Zippy the Pinhead strip about the ferry and an old rate card. Some of the rates were pretty extraordinary for 1917. Heck, a car cost 30 cents, only 10% of what it costs today. And randomly, a steamroller was a dollar. I wonder what it would cost today? And a pig cost 3 cents. Again… I wonder what that would be today. (Also interesting is that there was a "Bissell's Ferry," north of Hartford… I've visited that site on both sides of the river too.)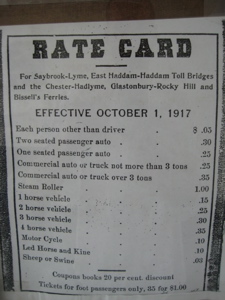 Once safe on the Chester side, I sped off only to be held up by the Essex Steam Train. (CTMQ Visit here!) Then it was a quick lunch in quaint little Chester before several more house museums down in Old Lyme. I should probably mention that there's a great little children's book about this ferry too.
Just another day on the CTMQ train ferry!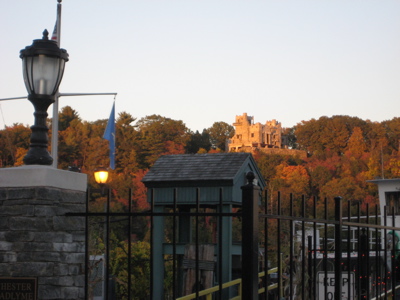 Chester-Hadlyme Ferry
CTMQ's Airports & Ferries