Everything East Haddam
I've been exploring and writing about Connecticut since 2006. After a decade, I began compiling CTMQ guides for each town in the state. I plan on "completing" East Haddam CTMQ-style… as well as the other 168 towns, cities, and boroughs in Connecticut. That is the ultimate goal of CTMQ.
If I've missed anything in town or if anything has closed or changed, please let me know.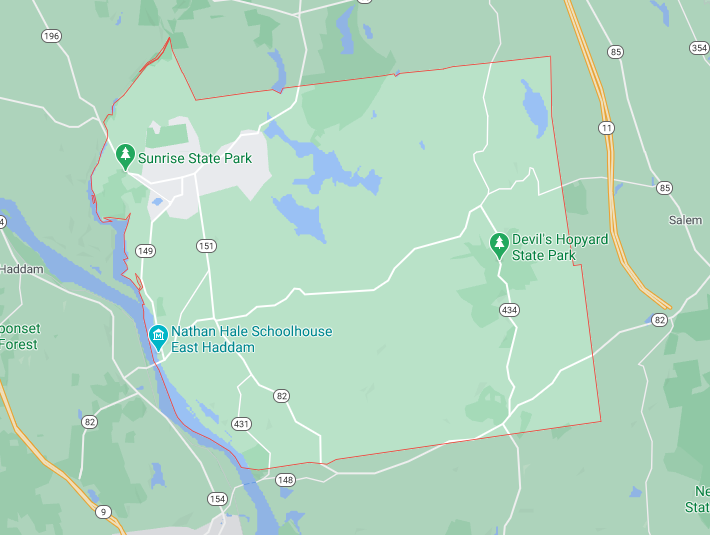 Museums
Allegra Farm Living Museum
Amasa Day House Museum
East Haddam Historical Society Museum
Gillette Castle
Goodspeed Opera House
I-Park
Jail Museum (Potential future museum)
Max Showalter Center for Education in Musical Theatre
Nathan Hale Schoolhouse
Palmer-Warner House
Hikes & Bikes
Explore Connecticut's East Haddam Outdoor Guide
Brainard Homestead State Park
Machimoodus State Park
Sunrise State Park
Devil's Hopyard State Park – Intro
Gillette Castle State Park – Intro
Babcock Pond WMA
Audubon Trails – Intro
Harlo N. Haagenson Preserve
Richard H. Goodwin Trail – Intro
East Haddam Land Trust – Intro
Axelrod Preserve
Ayers Preserve
Ballahack Preserve
Bernstein Preserve
Duncan Preserve
Golet Farm Preserve
Hammond Mill Preserve
Hidden Valley Farm Preserve
Miller Farm Preserve
The Olde Field Preserve
Patrell Preserve?
PeGus's Path Preserve
Sheepskin Hollow Preserve
William Jezek Memorial Preserve
The Nature Conservancy Trails – Intro
Several of the above and below properties are managed jointly with TNC. A former TNC President, Richard H. Goodwin, was an East Haddam resident.
East Haddam's Town Trails – Intro
Burnham Brook Preserve
Chapal Farm Preserve
Chapman Pond Preserve
Davison Memorial Walking Park
The Dean Easement
The Harris Reserve
The Hatch Lot Reserve
Lena Reserve
Nichols Field
Patrell Preserve
Roaring Brook Preserve
Rose Farm Reserve
Sabine Reserve
Shugrue Farm Reserve on Long Hill
Urbanik Reserve
Food & Drink
CT Chocolate Trail: Hillside Sweet Shoppe (Closed)
CT Wine Trail: Staehly Farm Winery
CT Cider Trail: Yankee Cider Company
Looking for your favorite restaurant? Here is an explanation as to why it's not here.
Everything Else
Oldest in "New World": Bell
World's Only: Scherer Library of Musical Theatre
US Best: Goodspeed Opera House
US Best: Gillette Castle
CT Freedom Trail: Venture Smith's Gravesite
Ray of Light Farm
Cameron Farm Falls
Chapman Falls
Chapman Pond Preserve Cascades
Moodus Falls
Muddy Brook Falls
Sheepskin Hollow Preserve Falls
Succor Brook Falls
East Haddam Swing Bridge
Devil's Hopyard Covered Bridge
Johnsonville Bridge
Sanford's Bridge
Gillette Castle State Park Train Tunnel
Leesville Dam Fishway
CT Satan Trail: Devil's Hopyard State Park
CT Satan Trail: Devil's Oven
MGC's Custom Made Wooden Jigsaw Puzzles
Johnsonville Village
Moodus Noises
East Haddam Wrap-Up
Completion Celebration TBD