Swing Out Sister
East Haddam Swing Bridge
Haddam & East Haddam
The good pictures on this page were stolen from Frank DiNardi's Instagram account. I don't know him. His photography is excellent.
I imagine that having to use the East Haddam Swing Bridge on a regular basis could be frustrating. Although I don't think it's opened for boat traffic too too much (thereby backing up cars). And really, it's such a pretty bridge, using such antiquated yet effective technology, I hope those stuck by it just kind of chill out and enjoy a moment of Zen.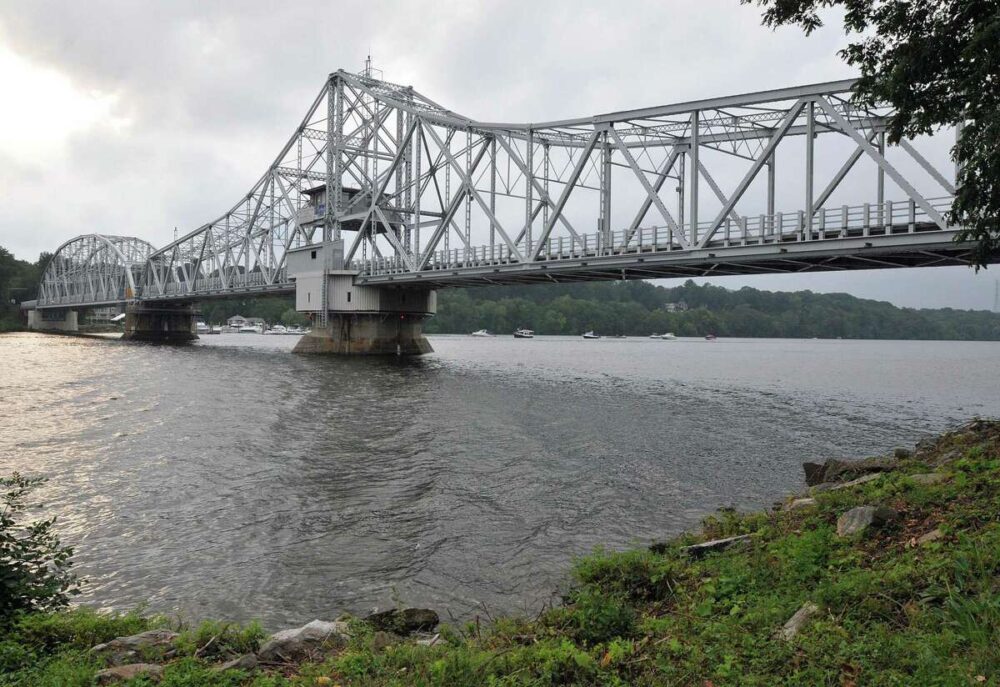 The East Haddam Swing Bridge is a steel, movable (swing) truss bridge. The bridge is composed of three spans crossing the Connecticut River between Haddam and East Haddam. And rumor has it that at the time of its construction, it was the longest swing bridge of its kind in the world.
That was well over 100 years ago. Back when the ol' Chester-Hadlyme Ferry was the best way to cross the Connecticut in these parts – as it had been since – checks notes – 1694! Funds were secured (from the ferry fund at the time, natch) and the bridge was completed in 1913. The bridge incorporates numerous interesting technical features, including a center-bearing pivot and moving-wedge end lifts that support the ends of the bridge when closed.
Now you know.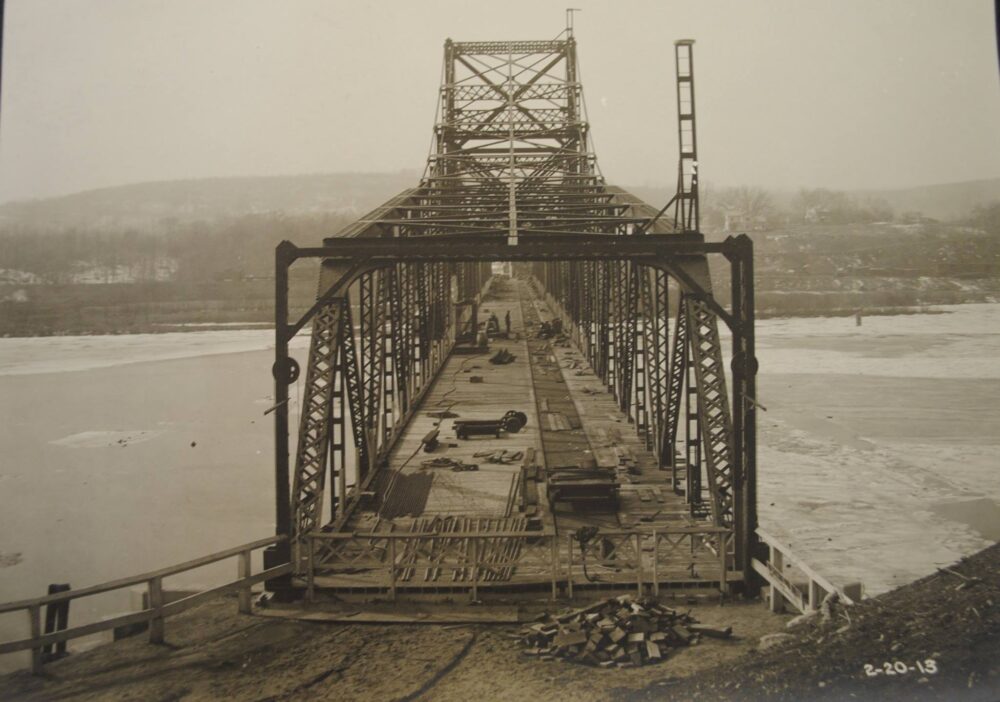 It was hailed as an ornament to the "age of progressiveness" and thousands turned out for the grand opening which featured a Model T parade across it. The beautiful Victorian Goodspeed Opera House was already perched at the eastern end, although at that time it was falling into disrepair due to disused and lack of funds at the time.
A few personal notes about the bridge. The eastern East Haddam half of it isn't paved; it's that steel grid that everyone knows and loves. The type of bridge that sort of grabs your car and guides it in good weather, and makes you feel like you're going to die in rain or snow.
Remember back to the last century and the Sikorsky Bridge across the Housatonic River in Stratford & Milford on Route 15? How you'd come barreling down that hill and hit that steel surface and pray that you wouldn't have to stop suddenly? This bridge is nowhere near as scary as that one was for many reasons, but that feeling is embedded in ever Connectutian's brain.
While I was touring the Goodspeed, the bridge was opened for some boats just as I was looking out a window at it. I was surprised with how quietly it opens and really, how quickly it moves. I even took video of it. Very exciting video.
Rad.
Not rad? The Swing Bridge's turn in the regional (national?) news in January 2018. Remember that? The massive ice damming that happened all along Connecticut's major rivers? A brutal cold spell froze the Housatonic and Connecticut Rivers up north, and when that ice started breaking up and flowing south, it would jam up on bridges, especially at pinch points and at bridges with mid-river supports.
My new friend Frank DiNardi created a cool video about the whole thing:
That was a pretty crazy time, as the Swing Bridge became a bit of a tourist attraction.
Or should I say, more of a tourist attraction. Because all throughout the year, it's a bit of a hotspot for photographers. Yeah, I know, the main draw is the Goodspeed coupled with the bridge, but I'm going to give the bridge some credit here too.
I wish I had more to say about the East Haddam Swing Bridge. Like why is it called the East Haddam Swing Bridge when half of it is in Haddam? Why can't sail boats have easily retractable masts instead of forcing massive bridges to move tons of steel at their whim? Have engineers ever accidentally built a swing bridge where the initial push goes against the current? Knowing that the tide pushes up past this bridge, has it ever struggled to open during an especially big tidal push?
I'm glad Connecticut has kept this relic, just as we've kept the bascule bridge in Mystic and the artfully designed bridges over the Merritt Parkway. However, as I wrote and as commenter(s) below have noted, it's really not the coolest bridge for locals.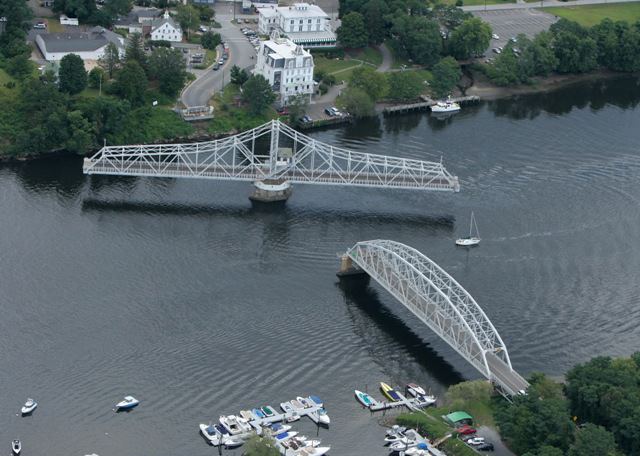 Frank DiNardi Visual Productions
CTMQ's Bridges