BasCOOL Bridge, Am I Right?
Mystic River Bascule Bridge, Stonington/Groton
The Argia Cruise no longer travels under the bridge.
Who among us hasn't been delayed and annoyed by the Mystic River Bridge? Anyone? Didn't think so.
Who among us hasn't been fascinated by watching the massive concrete blocks force the steel bridge into a vertical position? Anyone? Didn't think so.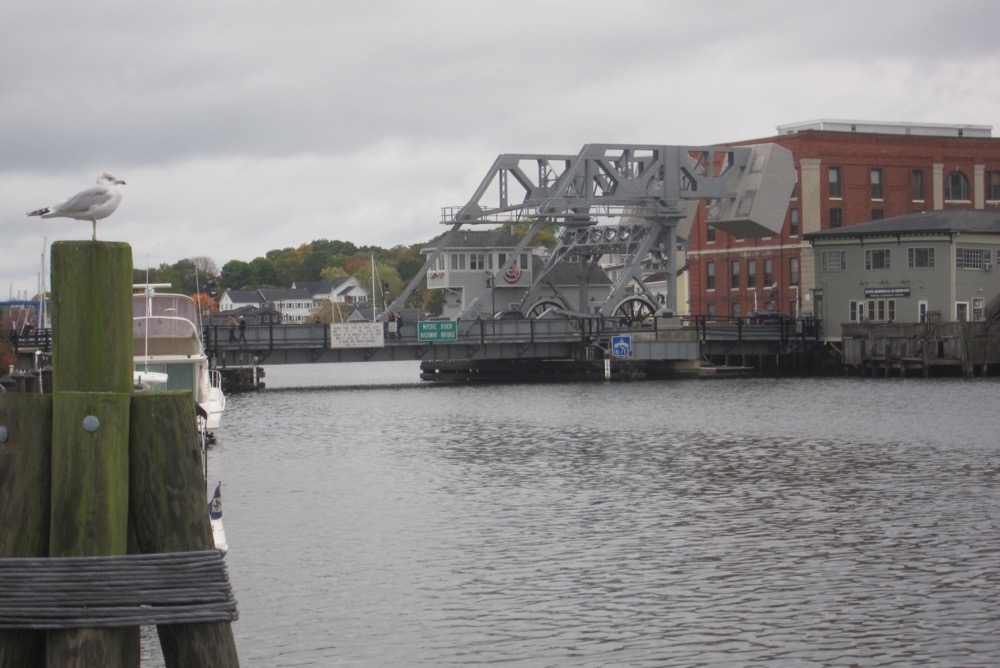 Downtown Mystic is a traffic nightmare during the summer and the fact that this bridge, carrying Route 1 over the Mystic River, raises for boats quite regularly is just a way of life. It opens for approximately five minutes around 2,200 times per year. Those five minutes often feel like an eternity.
From May 1 to October 31, the bridge opens hourly during daylight at 40 minutes past the hour and on demand. I think it's that "on demand" part that confuses things. Like most people, I'd seen it raise from either side several times, but it wasn't until I took an Argia Mystic Cruise in 2014 that I got to see it in operation from the water.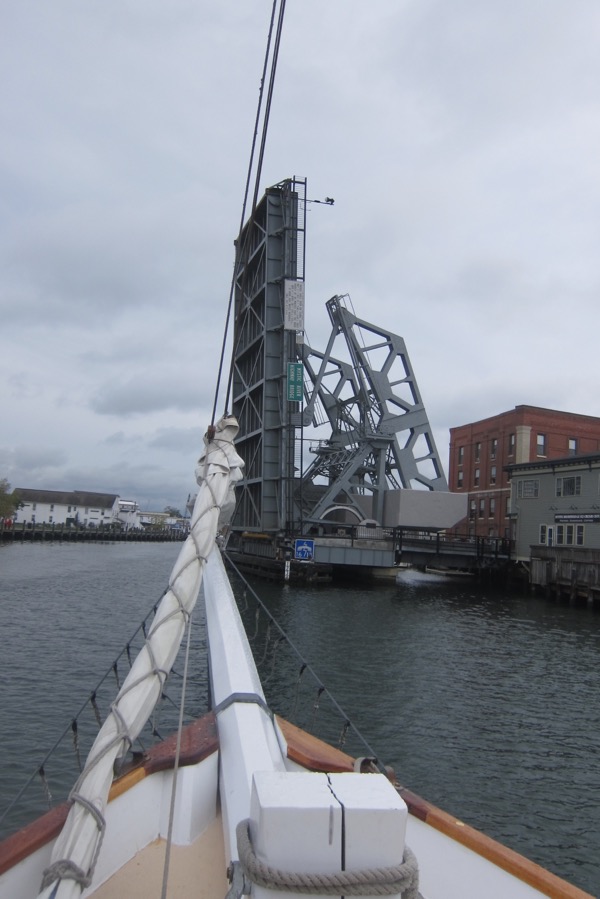 The Strauss Heel-trunnion type bridge was designed by former Otis Elevator Company Chief Engineer Thomas Ellis Brown of New York and built in 1920 by the J. E. FitzGerald Construction Company of New London. Its movable span is 85 feet wide, 218 feet long, and weights about 600 tons.
The cool thing here though is that it's a bascule bridge. I'm no engineer, but it's basically lifted up by two massive counterweights driven by an engine. Those counterweights are over 200 tons each. There are couple other bascule bridges in Connecticut, across the Norwalk and Saugatuck Rivers… but it's the Mystic one that gets all the pub. At least here on this website.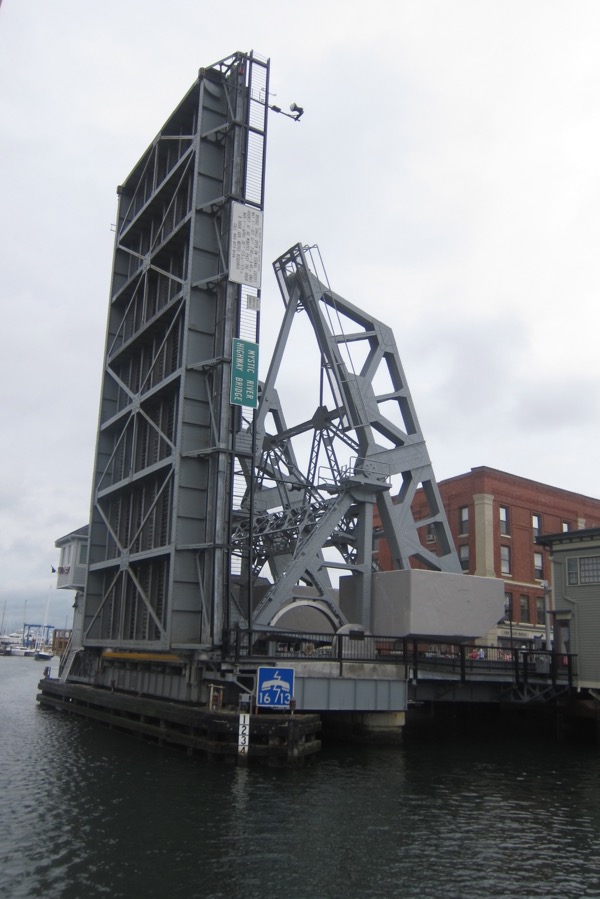 Speaking of getting pub, if bridges are your thing, you might be interested in Bruce Clouette's Where Water Meets Land, a book I reviewed here.
I don't know if it's because of its location in downtown Mystic or the fact that we've all had to wait for it… but there's just something I find interesting about this bridge. Perhaps more than almost any other bridge in the state. Who among us thinks I'm weird for that? Everyone? Okay.