Truss This Book
Where Water Meets Land: Historic Moveable Bridges of Connecticut
By Bruce Clouette
You won't be surprised to learn that I live in this weird world of Connecticut miscellanea. After all, that's all CTMQ is, really. As a result, I've met lots of people with deep interest in Connecticut… stuff.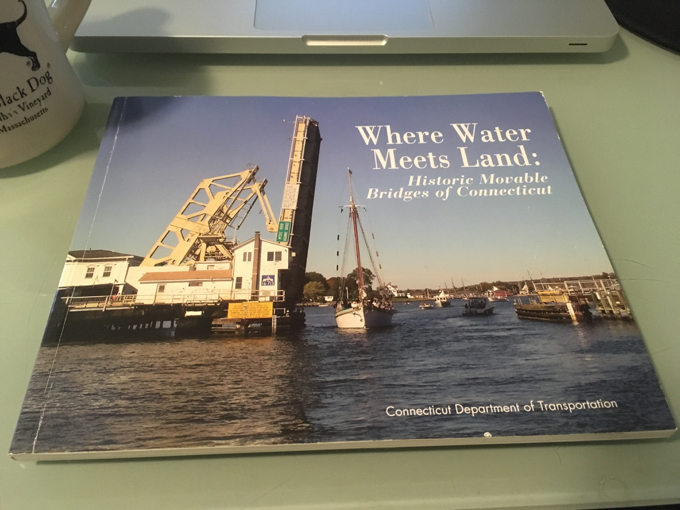 You likely will be surprised to learn that I don't really care all too much about a lot of this… stuff. I don't collect any stuff and I don't have any deep-seated interest in any particular thing. That's not to say I don't enjoy a lot of… stuff, but I'm certainly not obsessed with any of it.
My wife would like to interject here… "Dude, maps. You are kind of obsessed with maps, especially Connecticut maps."
Fair point. I'll grant her that one. But bridges? Nah.
I will admit that the East Haddam Swing Bridge and the Mystic River Bascule Bridge are both pretty darn cool – and both are still operational. I've made it a point to watch both in their slow motion action during my travels.
Dr. Bruce Clouette, the author, is a National Park Service-qualified historian, architectural historian, and industrial archaeologist. He has over 35 years of experience with documentation of historic buildings and landscapes.
More importantly, he hired my wife out of college to work with him. My wife, Hoang, really enjoyed working for Bruce; often venturing out on her own down crumbling backroads in search of 200-year old bridge abutments lost in the weeds. More notably, she worked with him at Philip Johnson's Glass House in New Canaan – a dream come true for a young architecture student in love with mid-century modern design.
And this is why I was sent this book – likely the only copy signed by the author: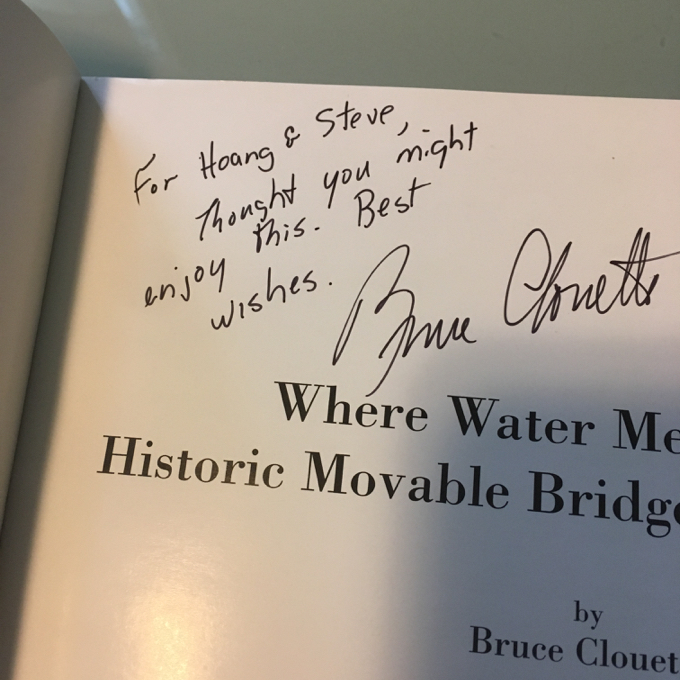 This book was never for sale, as it was produced by CONNDOT in cooperation with the Federal Highway Administration. Clouette has written a bunch of books like this; serving their historical purpose and not much more. That's not to say this (and other books of his) serve no purpose! They certainly do. My dad would dig this book from an engineering standpoint.
Connecticut still has a bunch of these "moveable" bridges, though many are no longer functional. One, the Norwalk River Railroad Bridge is no longer functional but is still used daily by commuter trains. It's constantly broken… which makes sense since the dang thing was built in 1896! Good lord.
The term moveable bridge denotes any type of bridge that can be opened to allow traffic below (usually on a navigable body of water) to proceed. The two most common types in Connecticut are bascules, bridges that pivot at one end and can be raised up like those over moats of medieval castles, and swing bridges, which pivot at the center and swing open so that they are parallel to the channels.
And this book has historical records of all 25 that still exist in some fashion in Connecticut. With pictures and everything. I don't have much more except if you're really into moveable bridges of Connecticut, I'll hook you up with a book.
Huge thank you to Bruce for the book and for all the great preservationist work he does around Connecticut. Much appreciated!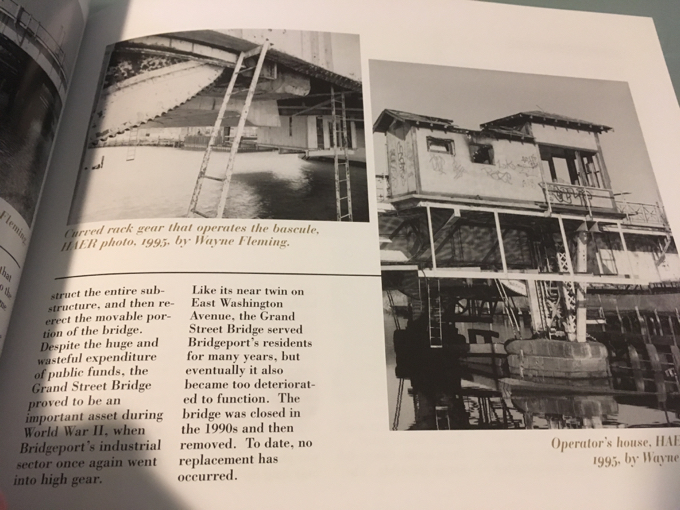 CTMQ's List and Reviews of Connecticut Books