Everything Stratford
I've been exploring and writing about Connecticut since 2006. After a decade, I began compiling guides for each town in the state. I plan on "completing" Stratford… as well as the other 168 towns, cities, and boroughs in Connecticut. After all, that is the ultimate goal of CTMQ.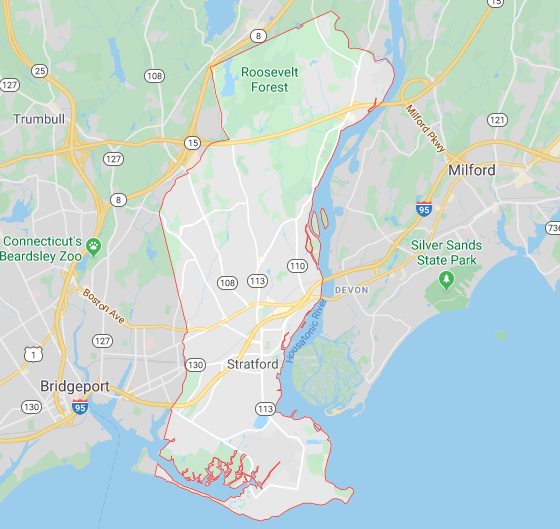 What do you know about the town that is most famous for Sikorsky? You can scroll down for my list of things to do in town. Or, as always, you can click on the town's tag to see what I've done.
If I've missed anything in town or if anything has closed or changed, please let me know.

All The CTMQ Stratford Stuff
Links take you to my reports
Museums
Boothe Memorial Park & Museums
Boothe Memorial Railway Society Museum
Technocratic Cathedral/Redwoods Building
Catharine Bunnell Mitchell Museum
The Children's Garbage Museum (Closed)
Connecticut Air and Space Center
John Zaffis Museum of the Paranormal
Judson House and Museum
Merritt Parkway Museum
National Helicopter Museum
Perry House Museum
Ruby and Calvin Fletcher African American History Museum
Stratford Veterans Museum (Potential Future museum)
Hikes
Audubon Trails – Intro
Audubon Connecticut at Stratford Point
Stratford Town Trails – Intro
Far Mill River Park
Longbrook Park
North End Park
Peck's Mill Pond
Roosevelt Forest
Sikorsky Estuary Walk
Stratford Seawall Overlook – Short Beach Park
Veterans' Park
Wooster Park and Pond
Food & Drink
Roadfood's list: Kielbasa & Brats at The Windmill
CT Classic Diner Trail: Blue Sky Diner
CT Beer Trail:Area 2 Brewing
CT Beer Trail: Athletic Brewing Company
CT Beer Trail: Fairfield Craft Ales (Closed)
CT Beer Trail: Two Roads Brewing Company
Looking for your favorite restaurant? Here is an explanation as to why it's not here.
Everything Else
World's First: Helicopter
US Oldest: Postal Route
Point-No-Point
Underground RR Trail: Asa Curtis House
Boothe Memorial Park Lighthouse
Stratford Point Lighthouse
Stratford Shoals Lighthouse
Monk Parakeet Invasion
Sterling House Community Center
The Connecticut Brakettes
Shakespeare Theater (Closed)
Stratford Wrap-Up
Completion Celebration Meal at TBD