A Hillside I'd Die On…
Hillside Sweet Shoppe, East Haddam
June 2016
This placed closed at some point during the pandemic.
… And what is the "Hillside I'd die on?" That it's okay for me to write about candy shops that used to be on the Connecticut Chocolate Trail just because they used to be on the Connecticut Chocolate Trail even though I didn't really get much of a chocolate shop feeling during my visit.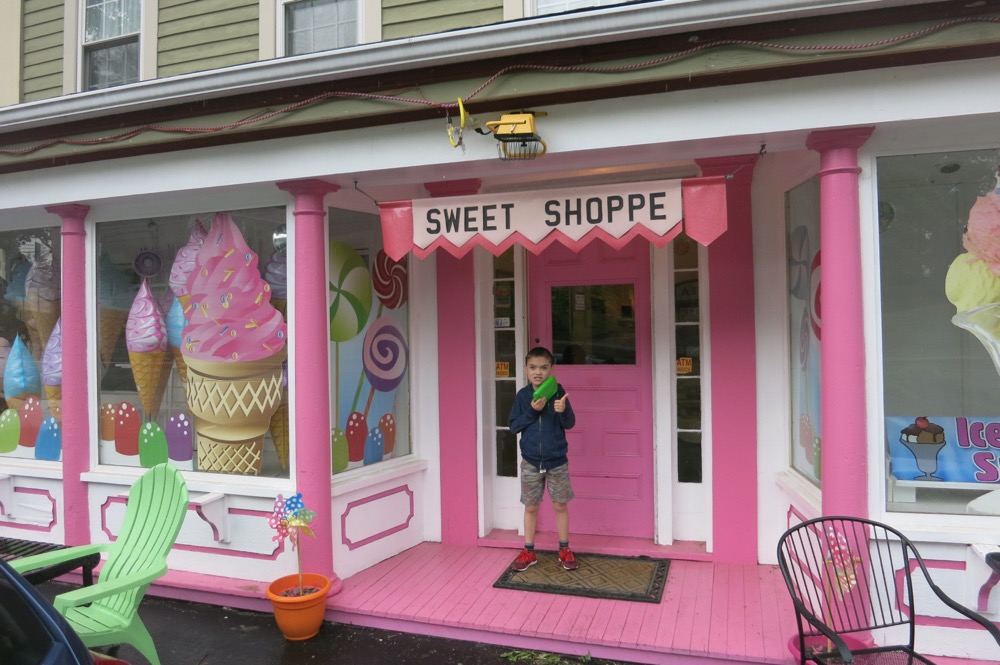 I've never really pursued learning how certain shops make it onto the vaunted state tourism-promoted Chocolate Trail that nobody even knows about other than me and a handful of others. I think once I figured out the murky reasons why some wineries are on the "official" Connecticut Wine Trail and why some aren't, I gave up trying to figure out anything else.
The Chocolate Trail changes every year. Not by much… one place may be added, another dismissed. I, however, have kept track of those who have unsummarily been removed over the years – and those who might join someday. Yes, the CTMQ CT Chocolate Trail can see the future…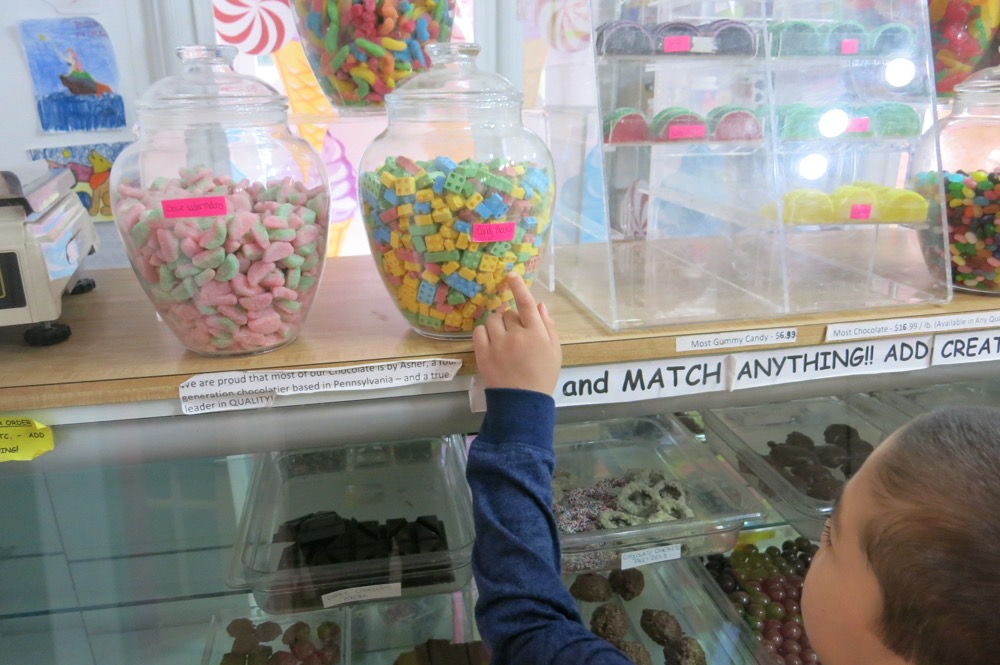 …and tracks the past.
The shop's location (sorry, I'm not a "shoppe" guy) couldn't be better. It's right next to the Goodspeed Opera House and the East Haddam Swing Bridge on the Connecticut River in "downtown" East Haddam. The shop has been here, on this hillside, since 1979. It is (or has been for much of its past) owned by local East Haddamites. It's the kind of shop you demand from small town America.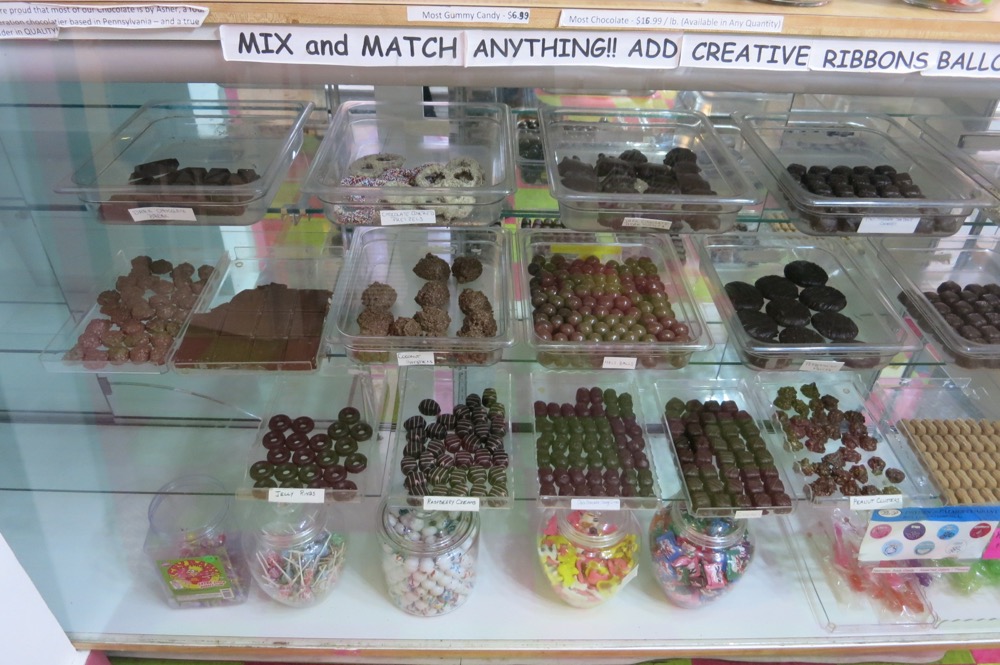 Ice cream, candy, fudge, and personalized, friendly service.
As for my reason to be there – because it was on the CT Chocolate Trail for, I think, one year in 2015 or 2016 – I didn't get much out of it. I was far more interested in the old timey candy offerings and this was the first place I ever saw unlicensed LEGO Sweet Tarty type candy: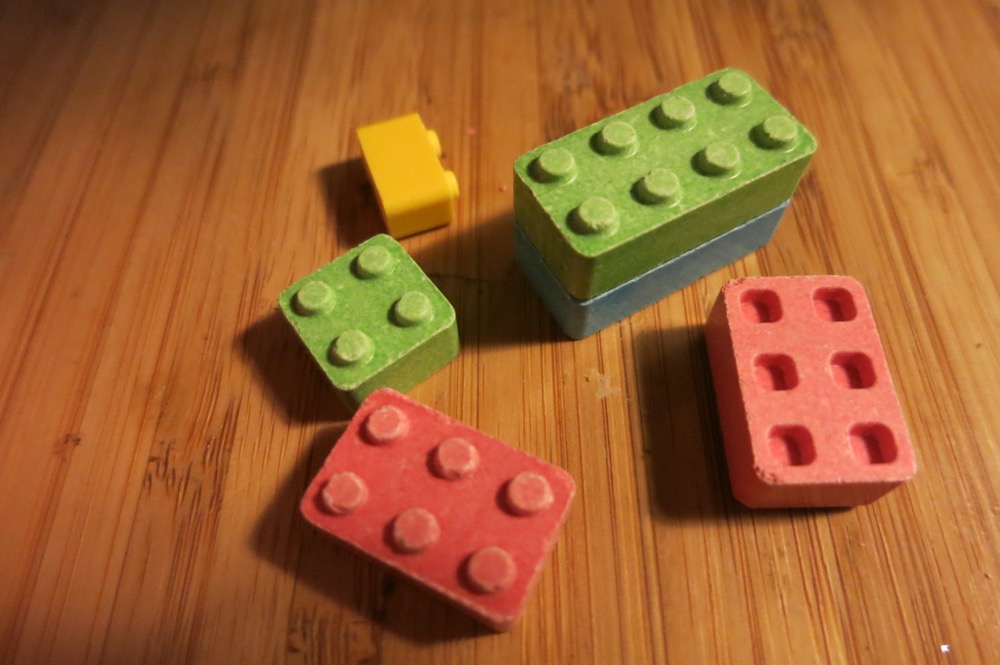 (Sorry, as a LEGO employee, you learn to get mildly offended by the endless array of stuff like this. Although, clearly I bought some because I really like Sweet Tart type candy, so you see how principled I am.)
The Shoppe does have an array of fudge and chocolates. Their Facebook page states:
Creamy locally homemade ice cream, homemade hot fudge, chocolate, candy, balloons, more!
Which means that they don't do homemade fudge (let alone chocolate, which came from Asher's in Pennsylvania) anymore, and maybe that's why they got kicked off the Trail. I have no idea why I'm obsessing over this on this particular page. For it matters not. The Hillside Sweet Shoppe is a bit of Mayberry here in Connecticut which is always nice. And now it's on CTMQ which is better than any forgotten state tourism trail anyway. So there.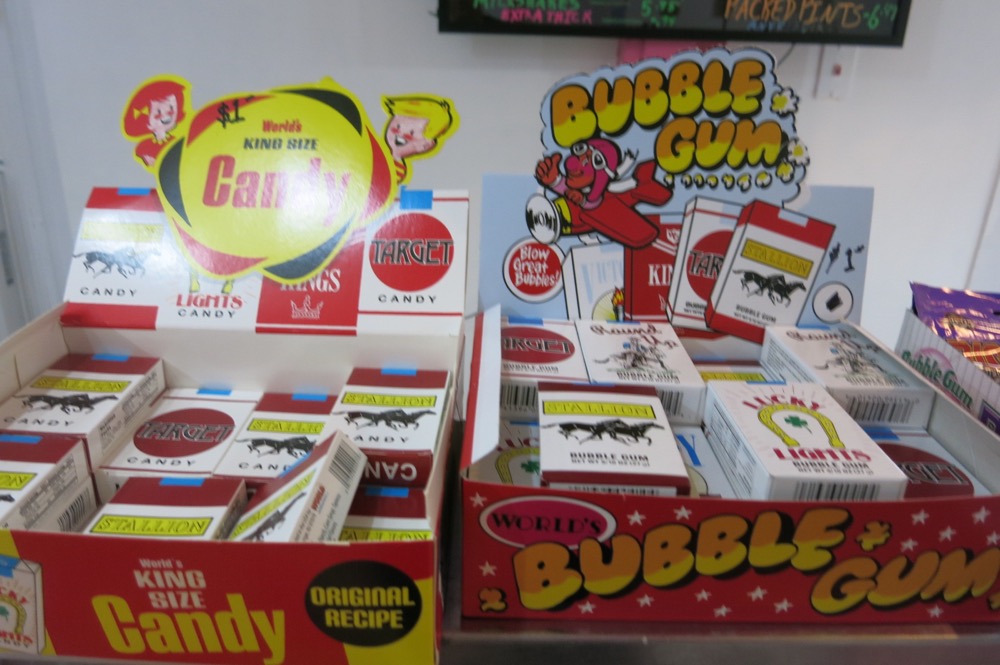 CTMQ's Connecticut Chocolate Trail