Studly
LEGO History Museum, Enfield
August 2018
By 2026, all Enfield LEGO business and employees will have moved to Boston.
Alright, here's the deal. I worked at the LEGO North American headquarters in Enfield for a while. Just doing what I've done professionally for a long time. I was their "Consumer Insights Manager" and it was a cool role at a very cool company.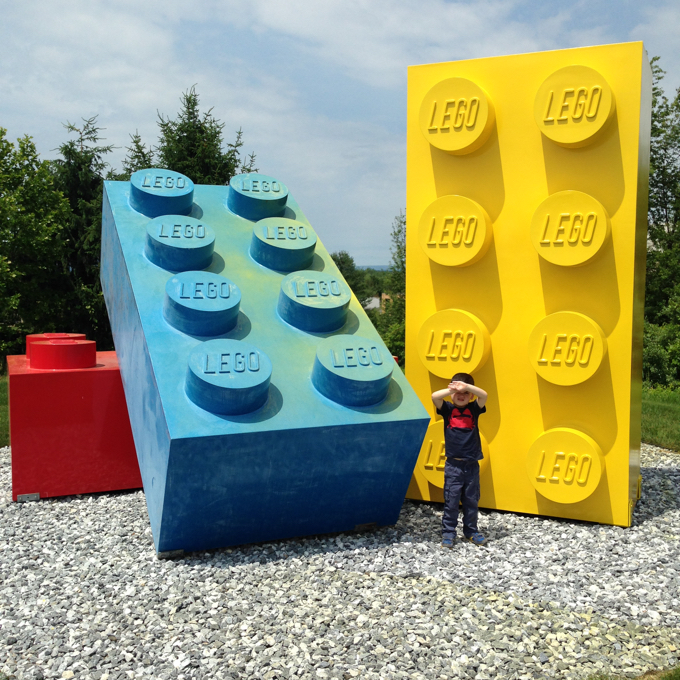 Without boring you too much: My boss was in London, my peer managers were all over the world, and my direct reports were in Enfield and London, with dotted line folks in Singapore and Denmark. Pre-pandemic, I traveled all over… a lot. When I was actually home, my son was an extraordinarily lucky kid during his prime LEGO years. I got to work with and got to know some fantastic and talented people and I will forever be impressed with many aspects of LEGO. It's an absolutely fascinating company.
(For my money, it's their QA processes that are most impressive. I became fairly familiar with them and worked with the Danish team who oversaw the production teams in Hungary and … oh you don't care. LEGO is just cool and working for the company is also cool. Note: this doesn't mean I'm cool, but my son thought I was pretty cool and cried when I left.)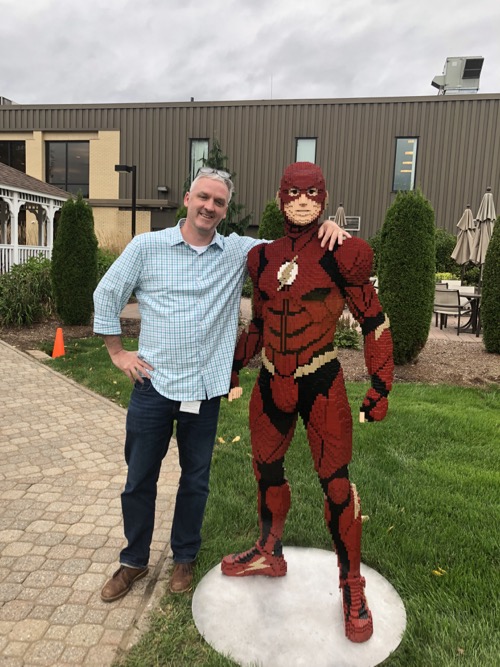 I no longer worked for LEGO as of May 2019, but everywhere I look in our house, I see LEGO sets. With the deep employee discount, Calvin has pretty much every "big" set made between 2014 and 2020. Punk.
This page is a mix of some random pictures I took that may be of interest to you with a focus, of course, on the little LEGO history museum that used to be in one of the two buildings in Enfield. The company moved all its Enfield employees into one building in late 2019/early 2020 and in so doing, my friends there report that the museum is no longer.
Let's start at the beginning… in Billund, Denmark. The name "LEGO" is an abbreviation of the two Danish words "leg godt", meaning "play well". As an employee, this is tattooed on your brain.
The LEGO Group was founded in 1932 by Ole Kirk Kristiansen. The company has passed from father to son and is now owned by Kjeld Kirk Kristiansen, a grandchild of the founder. (Not to be confused with current CEO Niels Christiansen, who is from a different family) Yes, it's a private, family-owned company. The founder Kristiansen started out building wooden toys and over time moved into the familiar plastic bricks. The full history is quite interesting.
The town of Billund is storybook Denmark. I think there are two hotels and a few restaurants. There's a British Air flight from Heathrow and if you ever happen to find yourself on it, you'll be surrounded by employees. The Billund airport was built by LEGO. (There's a Billund Airport LEGO set that you can only buy at the airport. And yes, we have it.) Billund is tiny (pop. 6,660) and it is a true company town. I would guess that 90% of its residents work for LEGO or some business that relies on LEGO.
The coolest thing in Billund, aside from the Danish breakfast spreads at Hotel Svanen, is LEGO House. Fairly new, it's pretty much a huge modern LEGO playground for all ages. It's just rad and has a large LEGO history museum to boot. The large scale models here are simply amazing, and – you know what? Time to dispel a myth and confirm another…
Yes, there is a vault in Denmark with every set ever made. No, the large models you've seen are not filled with anything other than LEGO bricks. There is a model shop in Enfield, staffed by several builders (and designers), who spend their full days building the huge models that you see at the parks and stores. Each brick is glued in place, one by one. This was always Calvin's favorite place to visit when he was in the office with me – which was many more times than you'd imagine.
It is LEGO after all – a family company that makes toys for kids. He even attached a few bricks on a large-scale model that was filmed and appeared in the second LEGO Movie. True story.
I'd show more pictures from LEGO places in London or Singapore or the Czech Republic or… but they all contain people I worked with and, well, I'm not going to do that. But here's a couple I can comfortably share with no humans:
The London Hub is the coolest one I saw and worked out of. Which brings us back around to Enfield which is not the coolest LEGO office or location. Sorry fellow Connecticutians. (Although the office I most visited was in Slough and not London, but at least I always stayed and ate in London… even if I almost literally never had time to do anything there after my very first two-week visit. Ok, I had some very memorable evenings in London, but not enough.)
No matter how you slice it, the offices are pretty cool. I'll not make you mad with all the perks beyond the healthy employee discounts and I dare not mention the benefits. There were a lot of changes after I left with the consolidation of the two buildings. The whole "more collaborative" environment and "hot desk" movement came to LEGO.
But before all of that, when everyone had space and privacy, there existed the little LEGO History Museum – Ostensibly the reason for this page which I'm finally getting to 900 words in.
Phew.
The museum was simply a 100-foot-long wall with the company's history told upon it. I think the biggest question is, "Why Enfield, Connecticut? Why the heck is the LEGO North American headquarters in Enfield, Connecticut?"
And that's a very fair and excellent question. And here is your answer.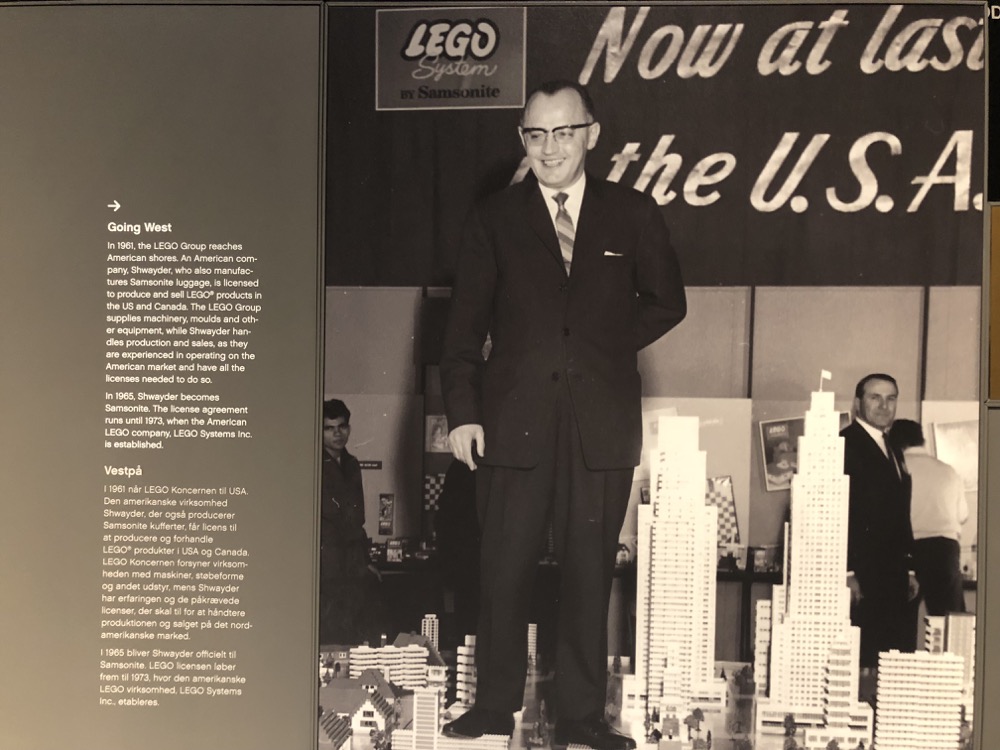 There was this Shwayder family who was in the luggage and plastics business. Somehow they got hooked up with LEGO in Europe and were granted licensing for production and sales in the US and Canada in 1961. The moulds and equipment were shipped to the US and Shwayder, which made the Samsonite line of luggage, found the toys to be hugely popular. The line was called LEGO by Samsonite during the 1960's.
The Shwayder most responsible was named King David. Seriously. Just thought I'd throw that in here. And why not another LEGO fact: The Policeman was the first minifigure in 1978. There you go.
Anyway, Samsonite didn't really know everything about the toy business and sales started flagging in the early 1970's. Lego Systems, Inc. was set up in Brookfield and ended the Shwayder/Samsonite partnership. They brought in a consultant named Jack Sullivan to figure out why sales were falling.
Sullivan suggested they refocus the way they were marketing (buildable sets rather than just bricks by the pound) and since LEGO thought that was a good idea, they made him president of the US LEGO company. And by 1975, it was decided that Brookfield wasn't cutting it.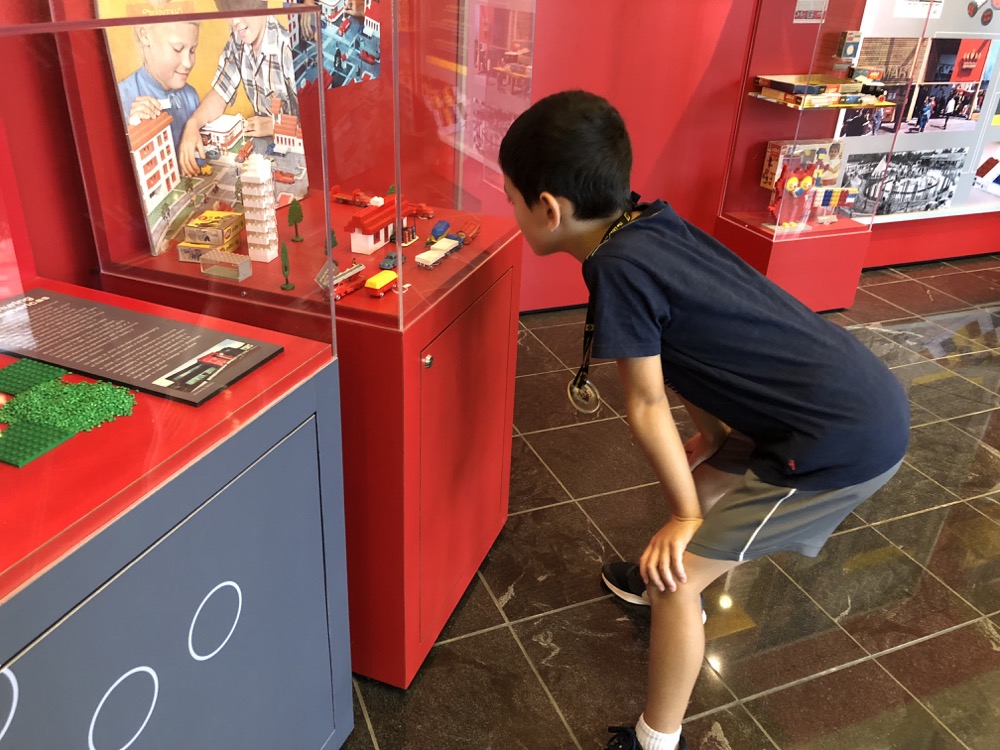 They scouted locations all over the East coast (in order to be closer to Denmark and Europe) and settled on… Enfield. Figuring it was between Boston and New York. That was the official explanation. Also? Jack Sullivan lived in Longmeadow, MA, mere minutes away from the new location.
So there you have it. The North American headquarters has been there ever since.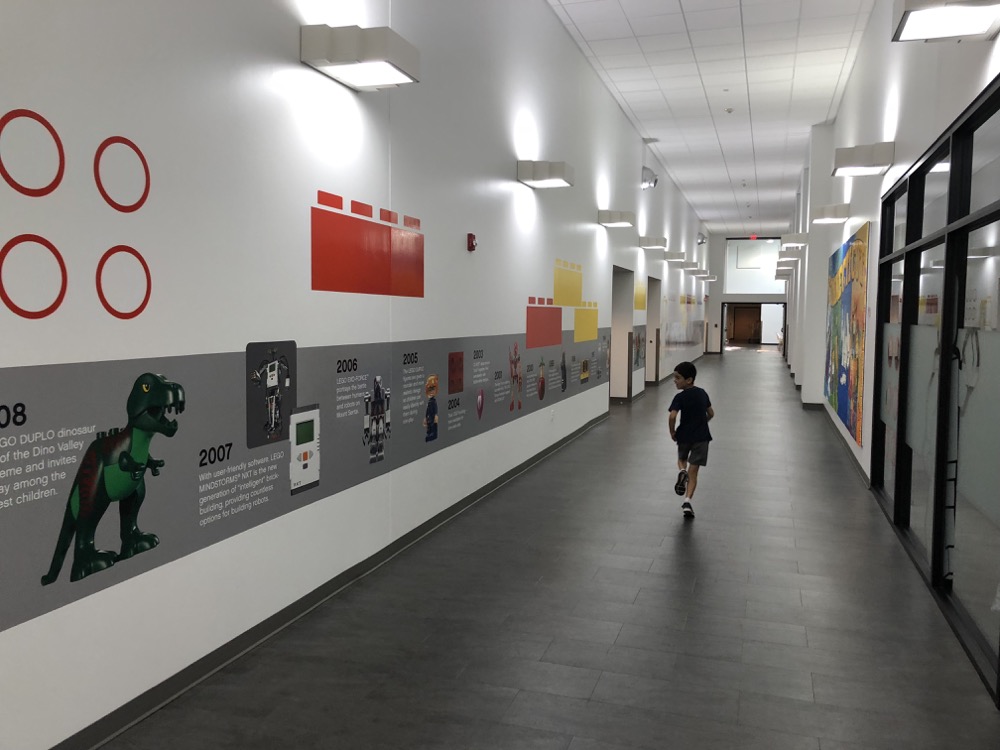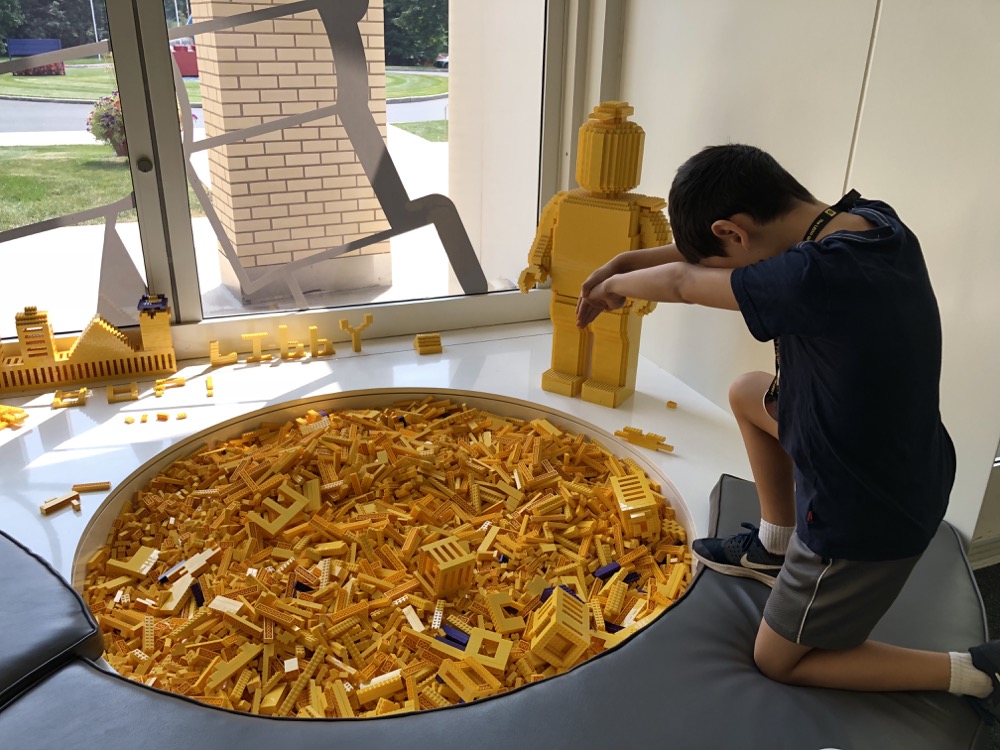 As with any large international company, things change at different locations. There used to be a fulfillment and distribution center here, but that's been moved. Bricks were produced in Enfield from 1981 until 1993. Product designer jobs were generally moved to Denmark. Enfield is now customer service (servicing the whole English, Spanish, Portuguese, and French speaking world… at times), and lots of logistics, marketing, planning, IT, and data teams. And much more, of course.
Working with the QA teams in Denmark and the supply chain guys in the US was perhaps the most interesting thing I've ever done professionally. Just know this kids: Everything is math in the end. Study hard. Learn to love math. Trust me.
LEGO wasn't doing too well in the 1990's by the way. Losing tons of market share to electronics. In fact, the company was nearing bankruptcy. Enter… licensing.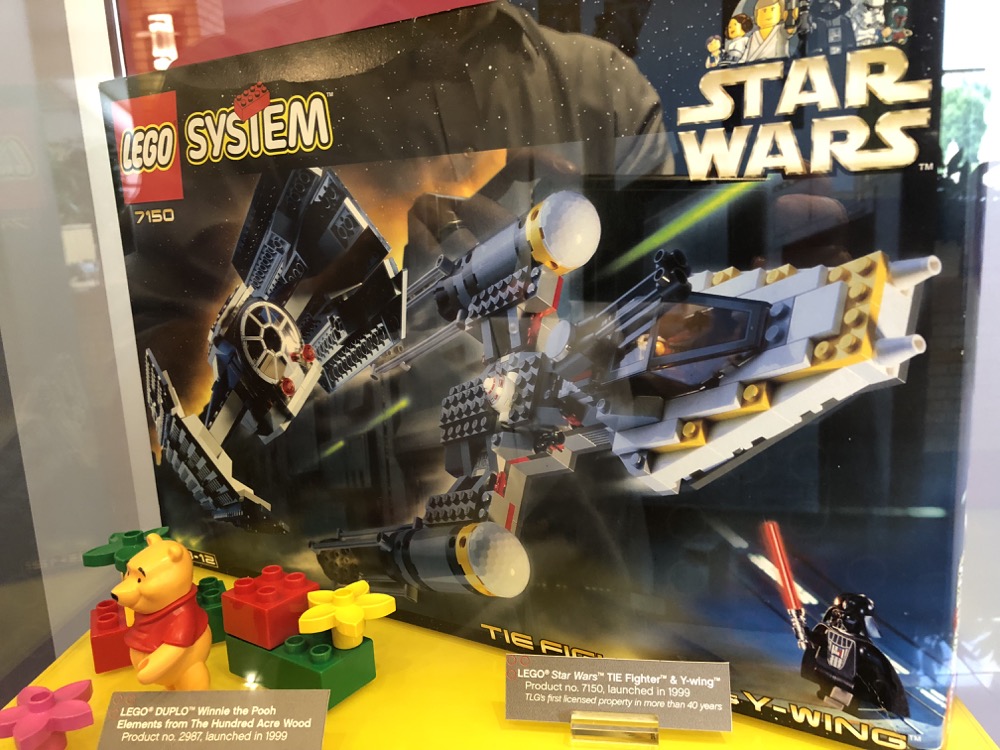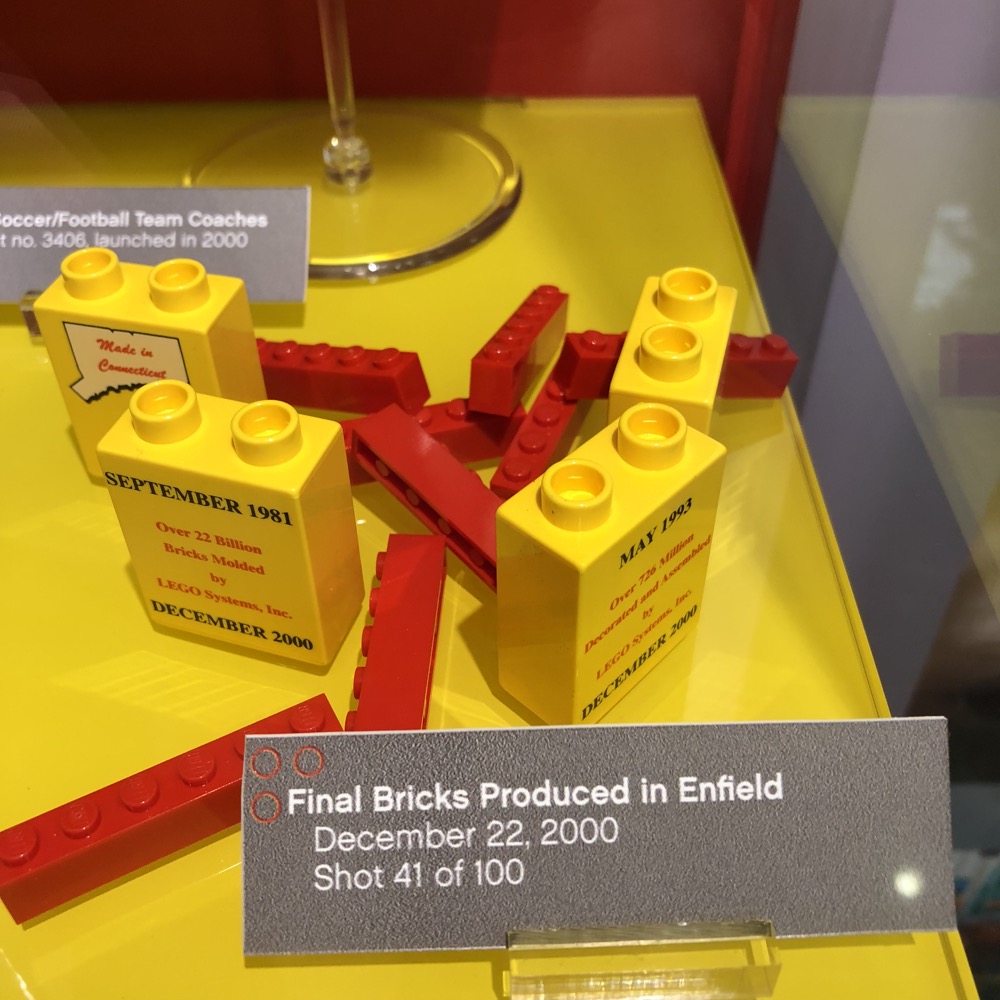 In 1999 the first Star Wars set was introduced and since then, LEGO has been immensely successful. Licensing the Disney, Marvel, DC, Star Wars (on and on) properties was the smartest thing anyone at any toy company has ever done. Side note: Disney sets are super expensive because Disney licensing is super expensive. DC sets are much cheaper because, well, it's DC.
And that's pretty much it. A whirlwind history of an incredibly popular and successful company that everyone universally loves. It still faces challenges from electronics and the internet. Intellectual property theft and piracy is a massive issue for LEGO. Being a private Danish company, based in a crimeless town in a lovely country, security was never a top concern.
Well, when you produce bricks in Hungary, China, and Mexico and have fulfillment centers in places like Czech Republic… people will sell things to the Chinese to pirate. It's a whole thing and it's a big problem. But LEGO will overcome it.
It is also slowly overcoming its negative environmental impact. The hard plastic of the bricks is one thing, but the plastic bags and cardboard is another. LEGO has committed to using non-petroleum based bricks by 2020-something and is phasing out the plastic bags. Oh, and here's something that will blow your mind…
The Kristiansen family doesn't just own LEGO. They own KIRKBI which… owns LEGO. (Four family members make up four of the six wealthiest Danes at about $5 billion each. If that was combined into one Kristiansen, he or she would be the wealthiest Dane by more than double the next one.) KIRKBI is an energy company, focusing on wind turbines. It is more profitable than LEGO.
Wrap your brain around that. Then wrap your brain around the fact that I worked at LEGO and never once mentioned it while doing so on this website. I'm happily employed elsewhere now, still doing data analytics and process improvement stuff… but now for a very, very different, less exciting industry.
I was very fortunate for my time in Enfield… and London… and Billund… and… but I'm also very fortunate to now only travel a handful of times domestically per year. My passport has sat unused since April 2019 and I'm okay with that.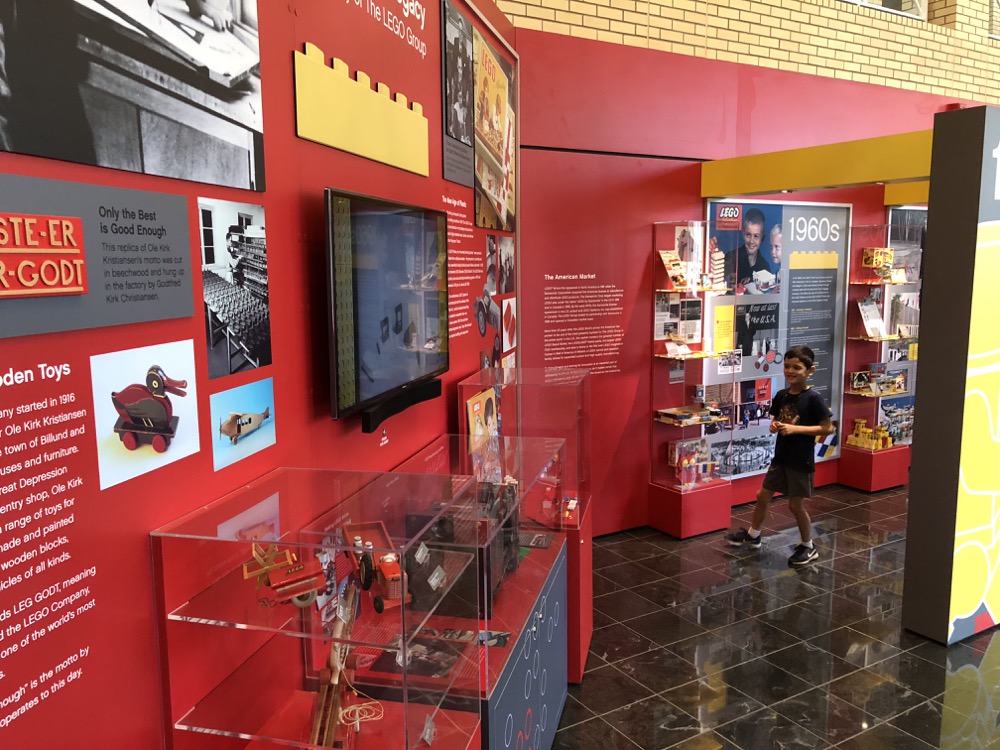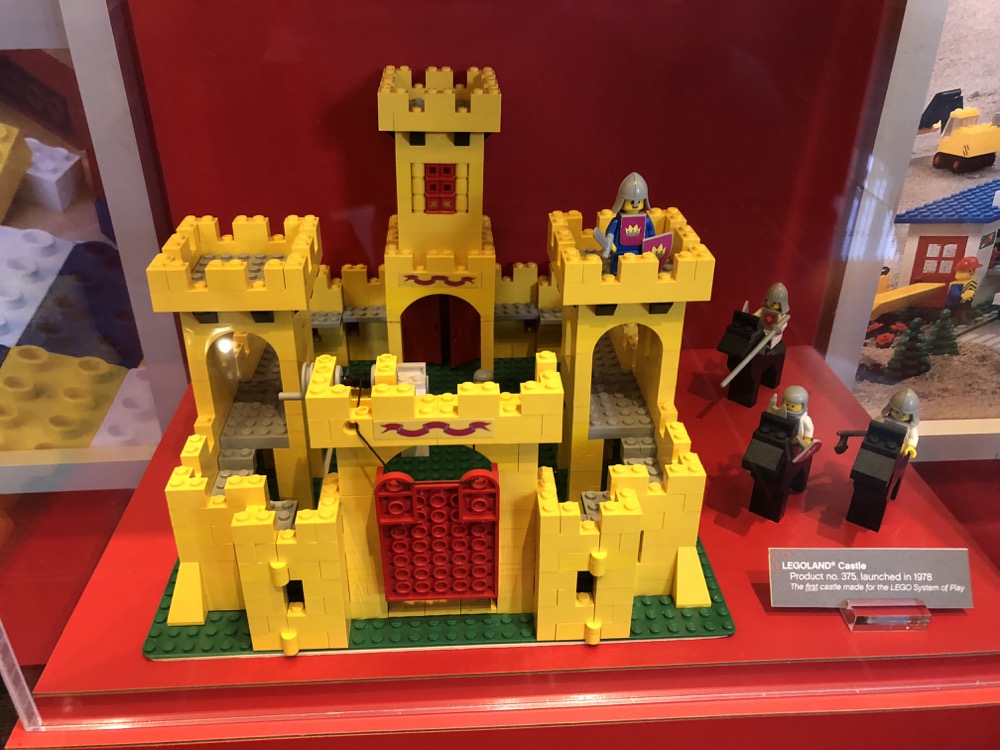 Though the top level British Air lounges are pretty nice, I must say. And the Singapore airport is the best in the world. And Calvin misses random free sets on the regular. And… stop. I don't miss it.
That much.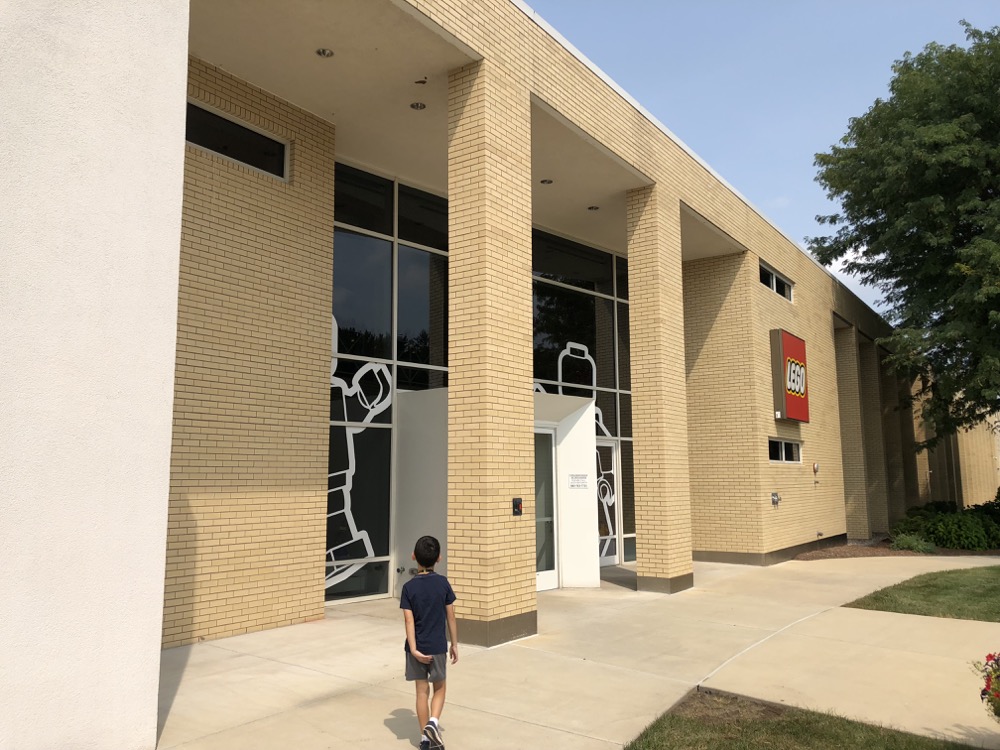 LEGO House (Billund, Denmark)
CTMQ's Museum Visits