My Little Darlings
Darling Wildlife Sanctuary
November 6, 2016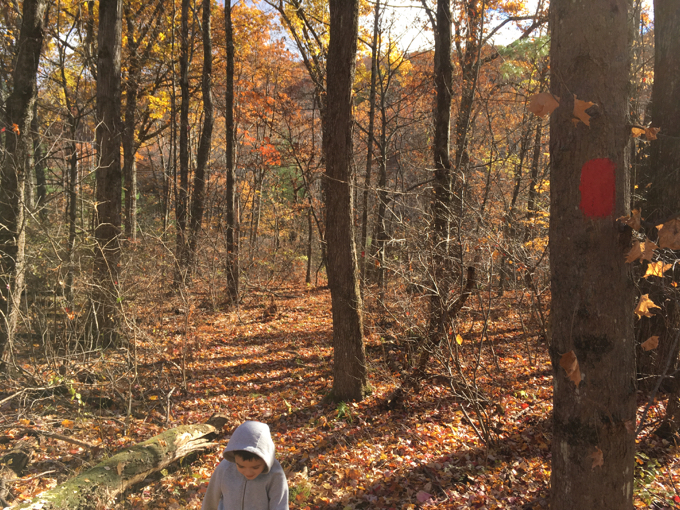 I learned of this little sanctuary via the Simsbury Land Trust 2016 Walk Book. But it's not a Simsbury Land Trust property. To the best of my knowledge, it is a town of Simsbury property. So that's how I'm treating it. Also, the sign says so.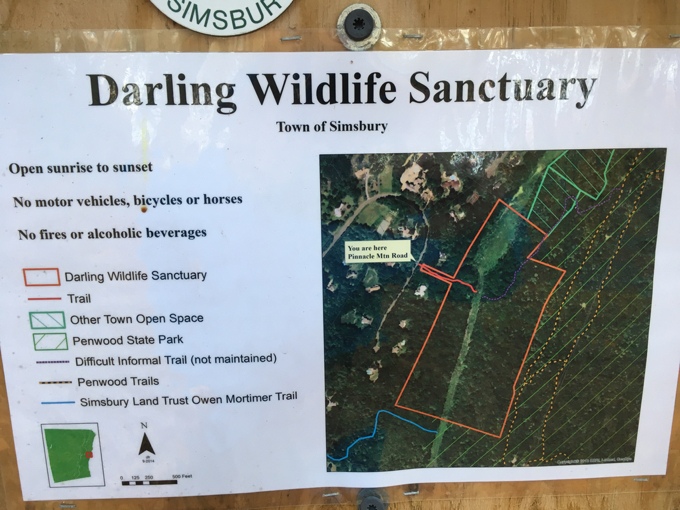 The sign also mentions a "difficult and unmarked" trail. Disregard that. In fact, the trail from the powerline cut up to the ridgeline trails is overly marked with giant white blazes for some weird reason.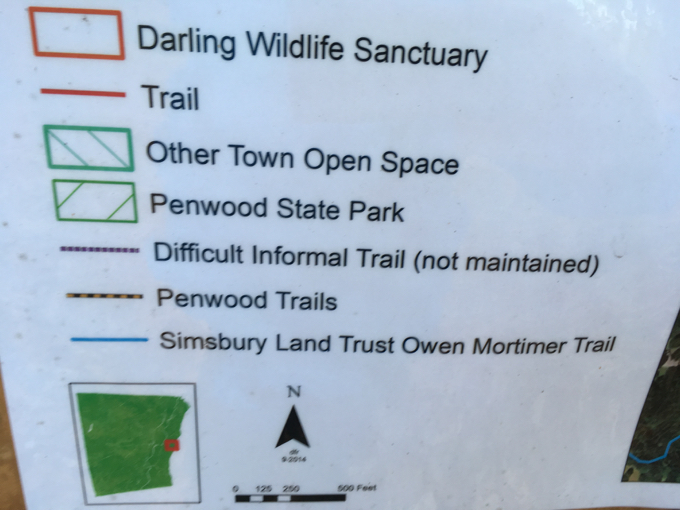 Those white blazes go straight up the hill and connect to the Orange Trail at Penwood State Park. It is incredibly, stupidly steep. All you have to do is hike up and you'll have the world of Penwood at your disposal.
I have no information on the Darling Wildlife Sanctuary. It's just a protected spot of woods. The little red-blazed trail off of Pinnacle Mountain Road is easy to find and parking isn't a problem.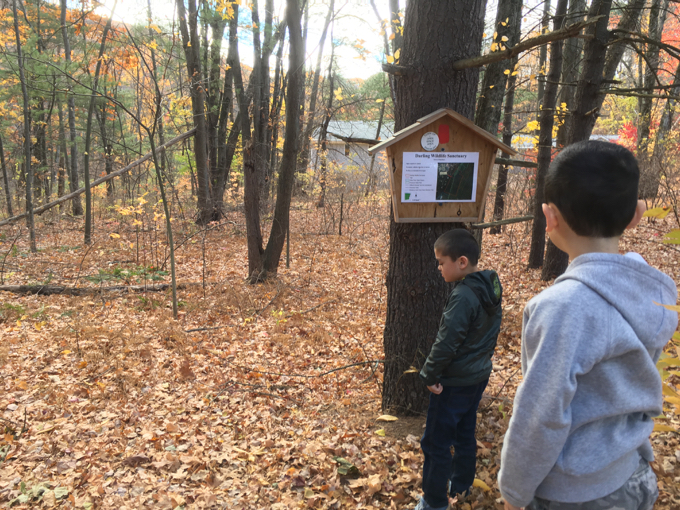 And neither is hiking its entire length. It takes about two minutes. I don't want to diminish the importance of these little trails and wildlife sanctuaries; I love them. And if you want to, you can connect to quite easily to trails that will take you days to complete. (Weeks or months even, if you want to get crazy. If you're curious, send me an email and I'll tell you how.)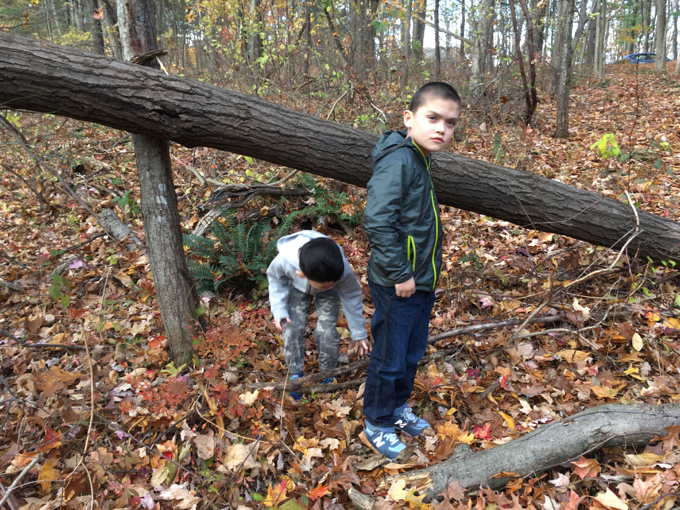 Alas, the boys and I were only interested in ticking off a town of Simsbury trailed property, so we bumbled down the red-blazed trail, daintily made our way across the pricker-bush laden powerline cut. Damian even suffered a bleeding wound. His first ever on a hike. Good for him.
We poked around the hillside above the cut for a while and decided there was no need to head up the steep slopes up to Penwood's trails.
So we went back to the car and on over to another hike in town.