5TUP1D
Since I find myself driving all over the state, I'm bound to come across plenty of dumb, funny, confusing, and yes, sexual vanity plates. This is the exceedingly rare page on CTMQ that is crowdsourced. So feel free to help out.
After I posted this, I was alerted by a reader to his Flickr page with over 1,000 (mostly CT) vanity plates. Some good ones here; too much effort for me to post them here as well.
There are so many on this page now, I'll try to categorize them…
The Worst
Political
Nerds
Low Number Game
Dirty/How'd They Get Away With That?
Everything Else



The Worst











Political





Nerds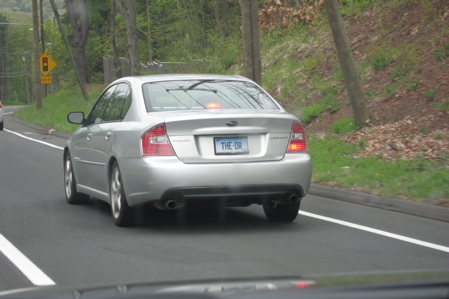 Low Number Game
Some thoughts on this one… First, it has led me to a probability thought experiment. If I told you my plate number, your chance of finding it is equal to finding The One (assuming many, many things are equal like the amount we drive and where we drive, etc). But why does that seem so wrong? Why does my fortuitous drive behind The One seem much more important than, say, my drive this morning behind 235 DKH? And what if I said,"I want to find 123 ABC? When you are purposely LOOKING for one oddly numbered plate, then that probably screws with the probability somehow. At least in your head.
Anyway, here in Connecticut, low numbered plates – and I'm only talking about 3 digit plates – are actually a corny status symbol for politicos. They beg outgoing governors for them and it has caused a bit of a stir in the past.
So who is The One? "Contrary to popular belief the Connecticut plate with 1 on it does not belong to the governor's car, but to a private citizen, Kuehn said. "It was issued to a state senator from Litchfield who wrote the original Connecticut motor vehicle laws in 1903, and it has stayed in his family ever since."
(I found that info here in an article about a CTMQ-worthy guy.)
And then I saw this pretender in Bloomfield in 2017.









Dirty/How'd They Get Away With That?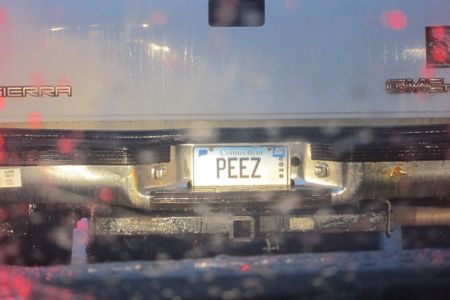 Everything Else