Everything Lyme
I've been exploring and writing about Connecticut since 2006. After a decade, I began compiling CTMQ guides for each town in the state. I plan on "completing" Lyme CTMQ-style… as well as the other 168 towns, cities, and boroughs in Connecticut. After all, that is the ultimate goal of CTMQ.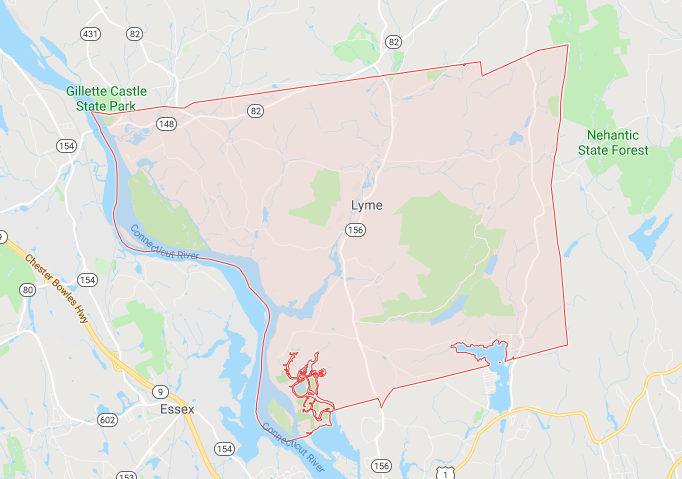 What do you know about the town most famous for having a tick-borne disease named – actually, that would be infamous and I think the first Lyme Disease cases diagnosed as such came from Old Lyme, not Lyme… but still, that's what Lyme is most famous for. You can scroll down for my list of things to do in town. Or, as always, you can click on the town's tag to see what I've done.
If I've missed anything in town or if anything has closed or changed, please let me know.

Museums
Hikes & Paddles
Becket Hill State Park Reserve – no access, no trails
Gillette Castle State Park – Intro
Selden Neck State Park
Nehantic State Forest – Intro
CFPA: Nayantaquit Trail
Richard H. Goodwin Trail – Intro
Lyme Land Conservation Trust – Intro
Banningwood Preserve
Beebe Preserve
Brockway-Hawthorne Preserve
Chestnut Hill Preserve
Clucas Field
Eno, Mount Archer, and Pickwick's Preserves
Honey Hill Preserve
Grassy Hill Preserve
Lyme Corner Trails
Patrell Preserve
Pleasant Valley Preserve
Plimpton Preserve
Roaring Brook Preserve
The Nature Conservancy Trails – Intro
Jewett Preserve
Pleasant Valley Preserve
Selden Creek
Town Trails – Intro
Hartman Park (Lyme Corner Trails)
Jewett Preserve
Mount Archer
Silvio O. Conte National Fish & Wildlife Refuge
Lord Cove Preserve
Whalebone Cove Preserve
Food & Drink
CT Cheese Trail: Beaver Brook Farm
CT Wine Trail: Sunset Hill Vineyard
Everything Else
National Co-Champion Sugar Maple tree
Chester-Hadlyme Ferry
Borgund Stave Church replica
Connecticut River Art Trail Viewpoint
Blood Street
Lyme Green
Moulson Pond Fishway
Ed Bills Pond Fishway
Ferryboat, Betsy & Giulio Maestro
Completion Celebration Meal & Lyme Wrap-Up
TBD; not sure there is a restaurant in Lyme