Lyme Land Conservation Trust
Lyme & East Haddam
Li'l ol' Lyme,
Too oft malign'd
Hiking it should be a breeze
's'long as I don't get riddled wi' disease
Turns out that deer ticks have tons of open space in which to hang out before infecting hikers with Lyme Disease. Between the town of Lyme, the state, The Nature Conservancy, and the Lyme Land Conservation Trust, there are many miles of trails to explore in the near-coastal town.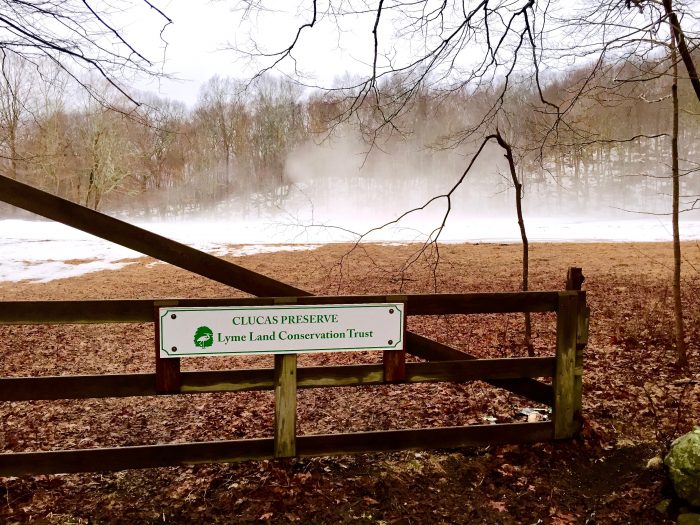 I'd like to thank the LLCT for doing a very good job of spiking out who owns which parcels of trailed land in town; although there are many that are shared and/or crossover, etc. These are the times I wish I didn't make the decision to separate out the aforementioned land-owning properties a decade ago. But I did. And here we are.
In Lyme.
Hoping for a good hiking time.
Rolling over hills with ease,
Begone, dread disease!
Lyme Land Conservation Trust
Trail Maps

The Preserves/Hikes:
If linked, I've hiked it… TOL=Town of Lyme, TNC=Nature Conservancy. EH=East Haddam, EL=East Lyme
Banningwood Preserve
Beebe Preserve
Brockway-Hawthorne Preserve
Chestnut Hill Preserve
Clucas Field
Eno, Mount Archer(TOL), and Pickwick's Preserves
Honey Hill Preserve
Grassy Hill Preserve
Lyme Corner Trails (Hartman Park, Walbridge Woodlands & Philip E. Young Preserve; TOL/EL)
Patrell Preserve (East Haddam)
Pleasant Valley Preserve (TNC)
Plimpton Preserve
Roaring Brook Preserve

Lyme's Town Trails
CTMQ's Land Trust Trails Page