CT National Historic Landmark
USS Nautilus
Groton
Naming ships Nautilus goes back to Jules Verne's Twenty Thousand Leagues Under the Sea. I loved that story as a kid and loved reading it with my son again a few years ago. Even so, when I hear Nautilus, I now think of Connecticut's own special naval submarine, permanently decommissioned in Groton.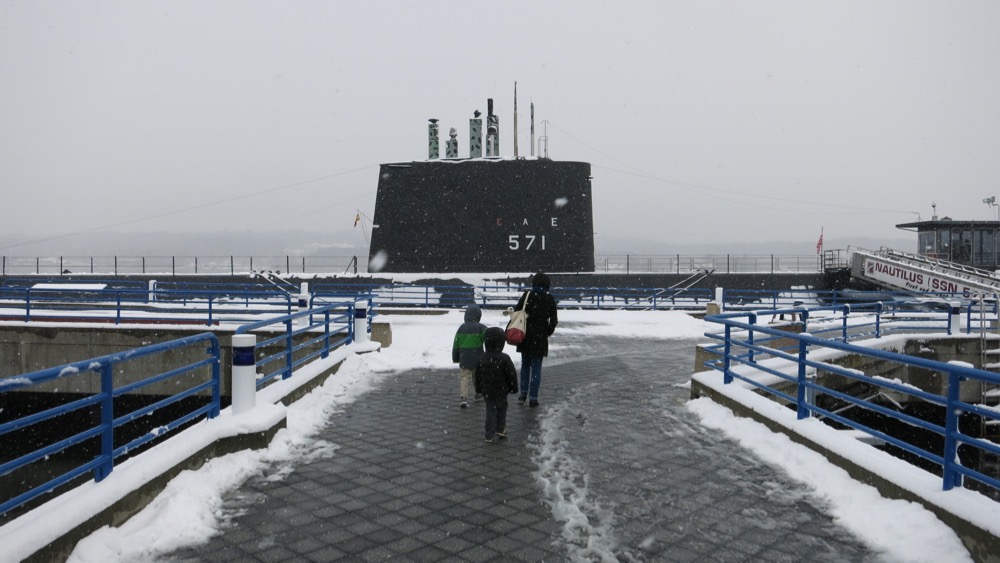 USS Nautilus was the world's first operational nuclear-powered submarine and the first submarine to complete a submerged transit of the North Pole in 1958. (Actually, the Nautilus has so many "firsts" no one could even catalog them all. When you're the first and only nuclear submarine on the planet, you set every speed, depth, and distance record every time you go anywhere.)
The technology for Nautilus is fairly straightforward, but as a non-nuclear scientist, I can't really get too deep into it. She was powered by the Submarine Thermal Reactor, a pressurized water reactor produced for the US Navy by Westinghouse Electric Corporation. Bettis Atomic Power Laboratory developed the basic reactor plant design used in Nautilus after being given the assignment in 1947 to design a nuclear power plant for a submarine – which does sound pretty crazy when you type it.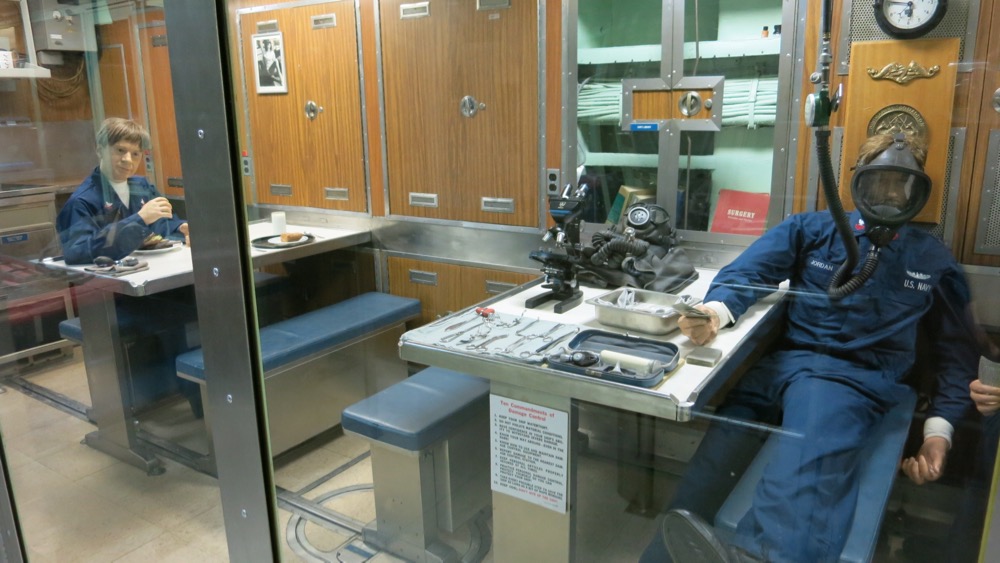 Nuclear power had the crucial advantage in submarine propulsion because it is a zero-emission process that consumes no air. This design is the basis for nearly all of the US nuclear-powered submarine and surface combat ships, and was adapted by other countries for naval nuclear propulsion. All the design was done out in Idaho and once the final prototype was settled upon, construction of the boat got underway and the Nautilus was launched in January 1954 and commissioned the following September into the United States Navy.
Her first several years of service were more or less experiments in nuclear submarine design. In operation, she revealed a number of limitations in her design and construction and this information was used to improve subsequent submarines.
She was also used to show up the Russians. Perhaps her greatest feat was navigating a trip across the North Pole under the ice cap. After a few attempts stymied by ice conditions, she became the first watercraft to reach the geographic North Pole on August 3rd, 1958. From the North Pole, she continued on and after 96 hours and 1,590 nautical miles under the ice, surfaced northeast of Greenland. The technical details of this mission were not at all easy.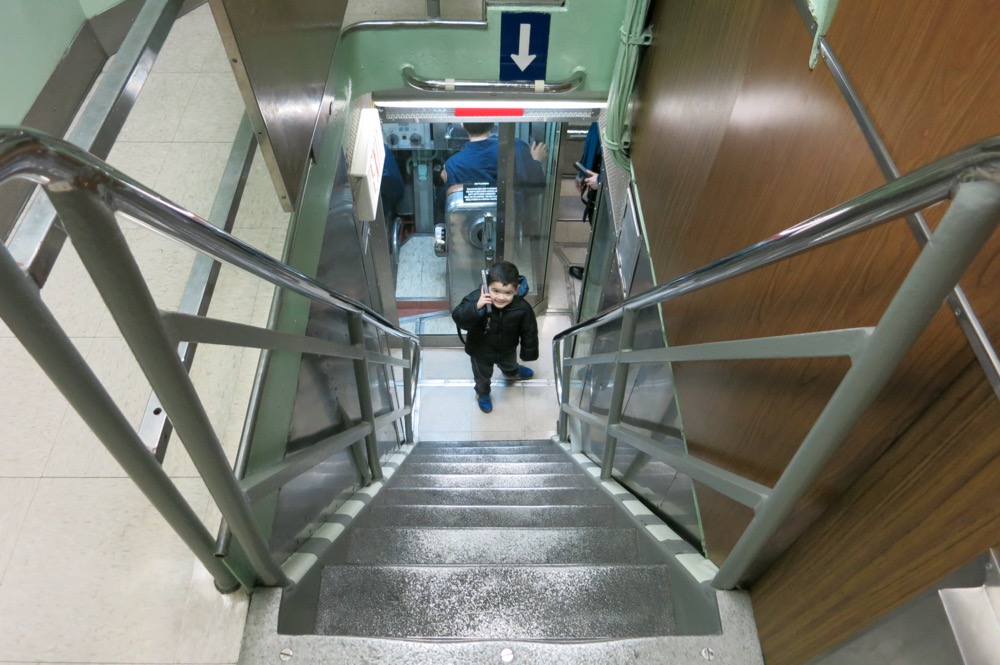 Navigation beneath the arctic ice sheet was difficult. Above 85°N both magnetic compasses and normal gyrocompasses become inaccurate. A special gyrocompass built by Sperry Rand was installed shortly before the journey and special secret Naval ships and stations helped along the way. There was a risk that the submarine would become disoriented beneath the ice and they'd have to use torpedoes to blow a hole in the ice if the submarine needed to surface. (This may have proven difficult in places were the ice extended as much as 60-feet below sea level.)
The rest of her career was spent mostly just hanging around. There was some work to be done during the Naval quarantine of Cuba during the whole Bay of Pigs mess, but beyond that, nothing much. One thing that interests me is the effect of long stretches underwater on humans. Now that the Navy could make long-duration sub marine trips, what does that do to the crew? I think about that every so often.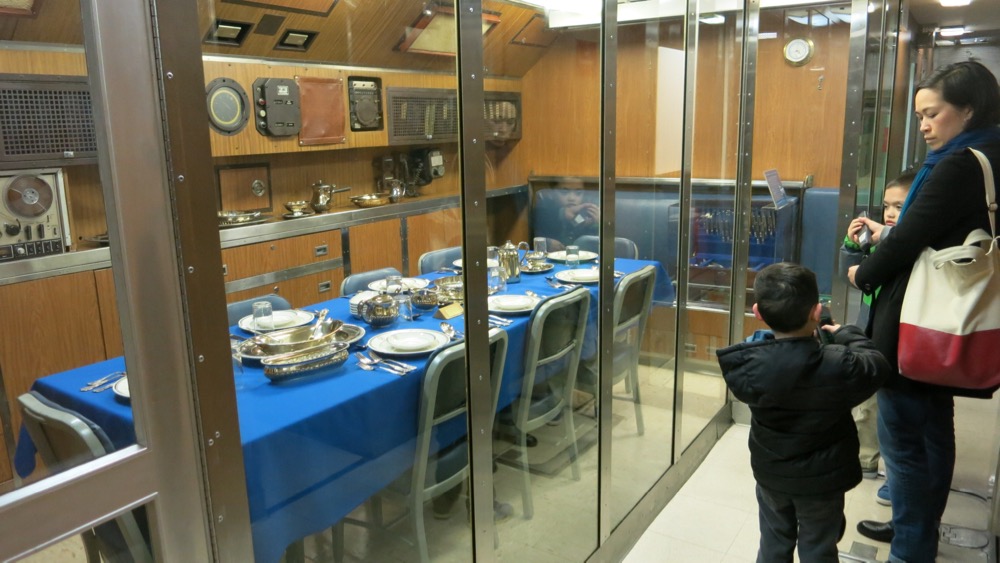 Anyway, once Nautilus became too rickety and noisy underwater, she was decommissioned in 1980. She was named as the official state ship of Connecticut in 1983, which I'm sure was a very exciting day. Extensive de-nuclearizing work was done on her and in 1986, Nautilus opened to the public as part of the Submarine Force Library and Museum, operated by the Naval History and Heritage Command.
Hey! Now there's a part of the Navy in which I would be happy to serve! I really enjoyed the museum and touring the Nautilus is obviously the highlight. Kids enjoy it as well, and it's always free, so you should be sure to check it out yourselves. It's definitely one of my favorite Connecticut National Historic Landmarks.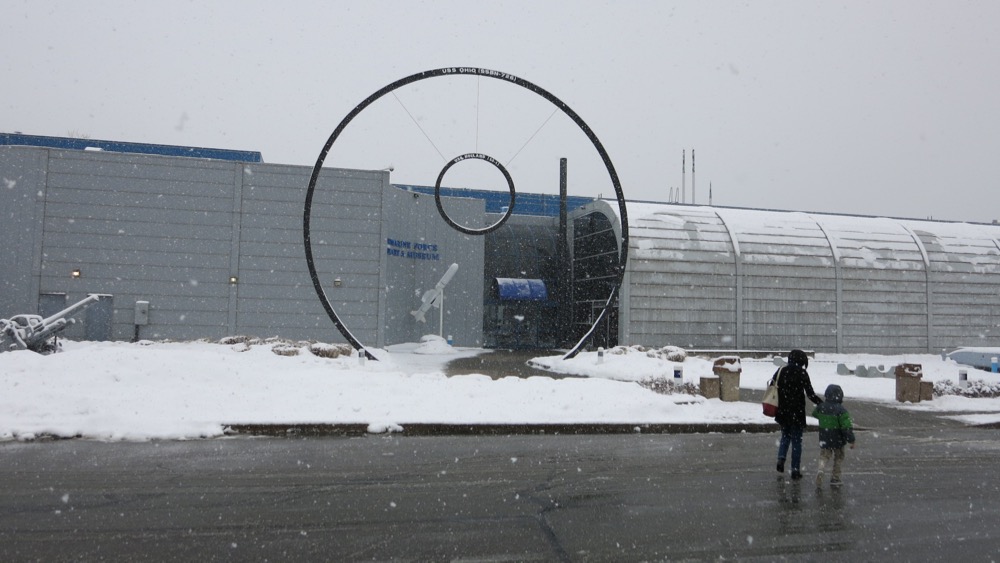 Submarine Force Library and Museum
My visit to the Submarine Force Library and Museum
CTMQ visits CT's National Historic Landmarks
CTMQ's Firsts, Onlies, Oldests, Largests, Longests, Mosts, Smallests, & Bests
CTMQ's CT National Designations