American Legion & Peoples State Forests
Barkhamsted
The state bundles these two forests together online and on maps and… well, I guess that's all that matters to me. They are certainly contiguous, split by the west branch of the Farmington River. Most of the "stuff" is in Peoples, but my favorite trail here is in American Legion.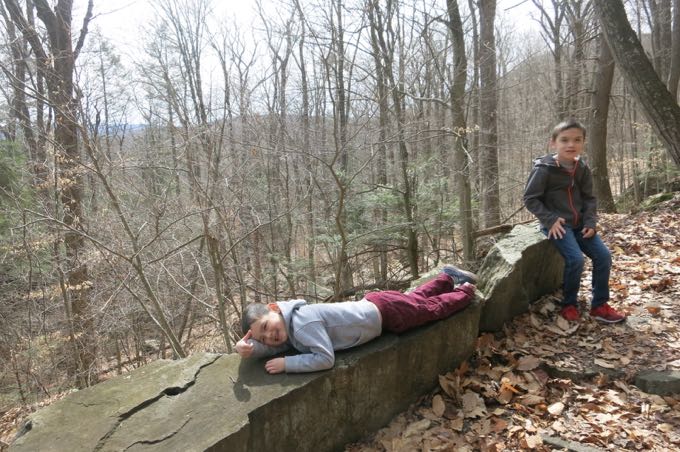 Peoples came first, in 1924, through the efforts of the Connecticut Forest and Park Association which coordinated subscriptions for donations. The donations came from citizens groups such as the Daughters of the American Revolution, the Connecticut Federation of Women's Clubs and many other groups and individuals who purchased land and donated it to the people of Connecticut for approximately $8.00 an acre. Attractions include the 200-year-old white pine picnic groves in the Matthies Grove and Whittemore Recreation Areas, over 11 miles of hiking trails, the Barkhamsted Lighthouse and other cultural and historic sites.
Across the river, the forest was a gift from the American Legion in 1927 to provide citizens an example of proper forest management as observed by U.S. soldiers throughout Europe during World War I. Rugged terrain with steep, rocky hillsides typifies the remainder of the forest. The Henry Buck Trail, which winds through the forest for 2.1 miles, passes by historic mill sites and offers a view of beautiful rock formations as well as the river valley. The Austin F. Hawes Memorial Campground provides thirty spacious campsites near the river – which has been designated as a Wild and Scenic River by the National Park Service – and is a fly-fishing hotspot.

All Things American Legion State Forest
Henry Buck Trail
Turkey Vulture Ledges Trail
All Things Peoples State Forest
All Seven Trails
The Peoples State Forest Nature Museum
Squire's Tavern
Falls Cut-Off Trail Cascades
CT Freedom Trail: The Barkhamsted Lighthouse
Book Review: Barkhamsted Lighthouse

American Legion & Peoples State Forest
CTMQ's State Forests