Grin and Barrett
Barrett Preserve, Ledyard
January 2016
It's always moderately interesting to hike through managed forests. Especially if they are being actively managed like Avalonia Land Conservancy's Barrett Preserve was when Damian and I checked it out.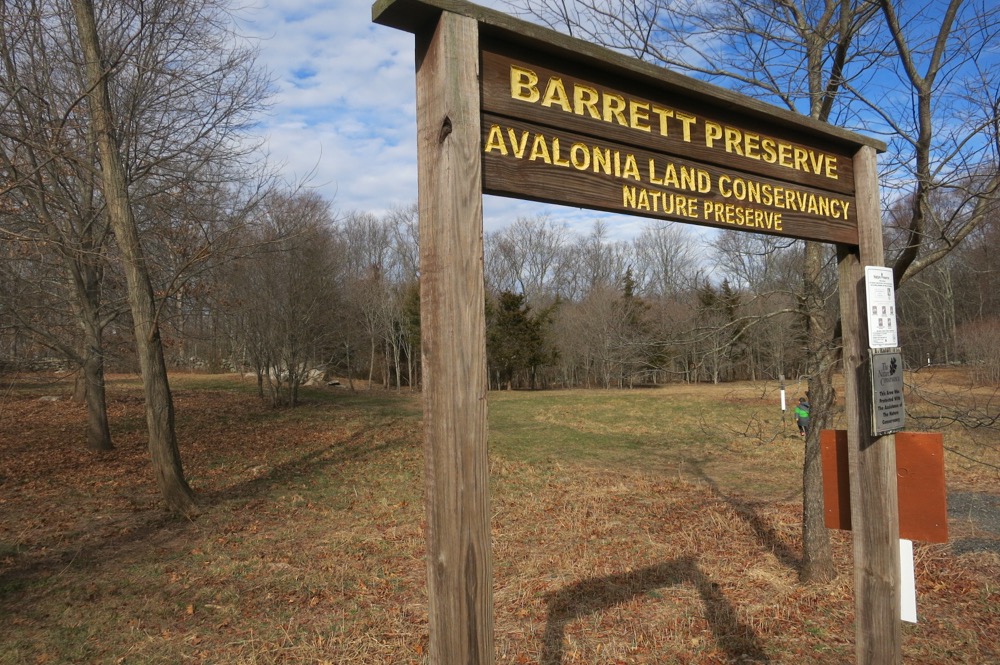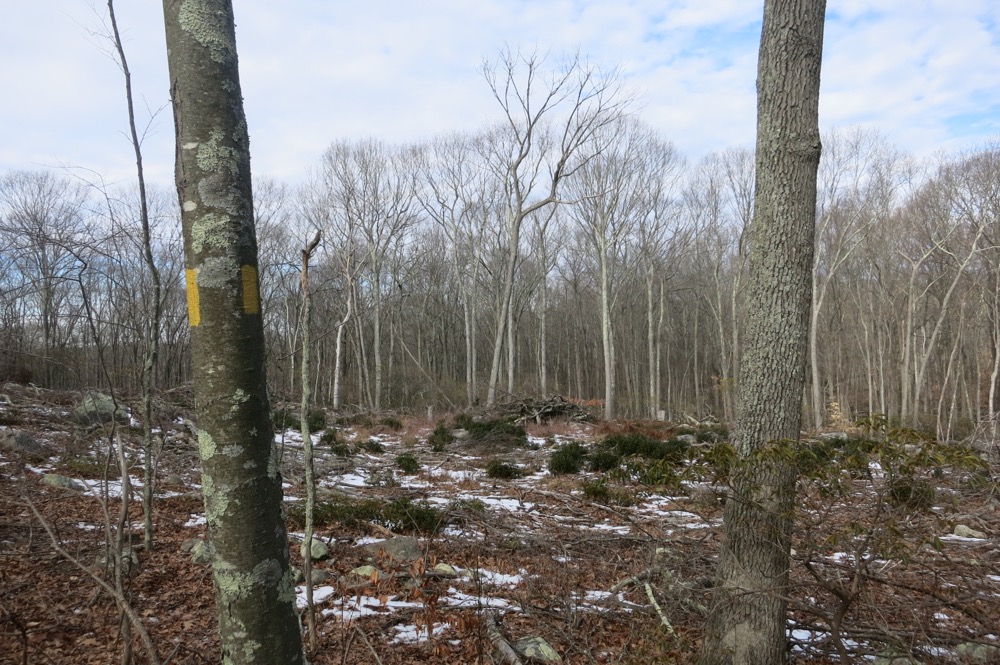 Several acres here burned in 1989 after which the typical forest succession took hold. A uniform stand of black birches sprung up in the burned area. Now, that's natural and seems to me to be perfectly fine, but I guess in order to get a healthy and diverse forest at a quicker rate, many of the pioneer black birch trees needed to be felled.
Elsewhere in the preserve, every tree was the same height and age and that also limits ecological diversity – so a bunch were chopped down all across the preserve in 2014 or so. Therefore, our hike in 2016 wasn't the prettiest through these areas… we just had to grin and Barrett.
Ahem.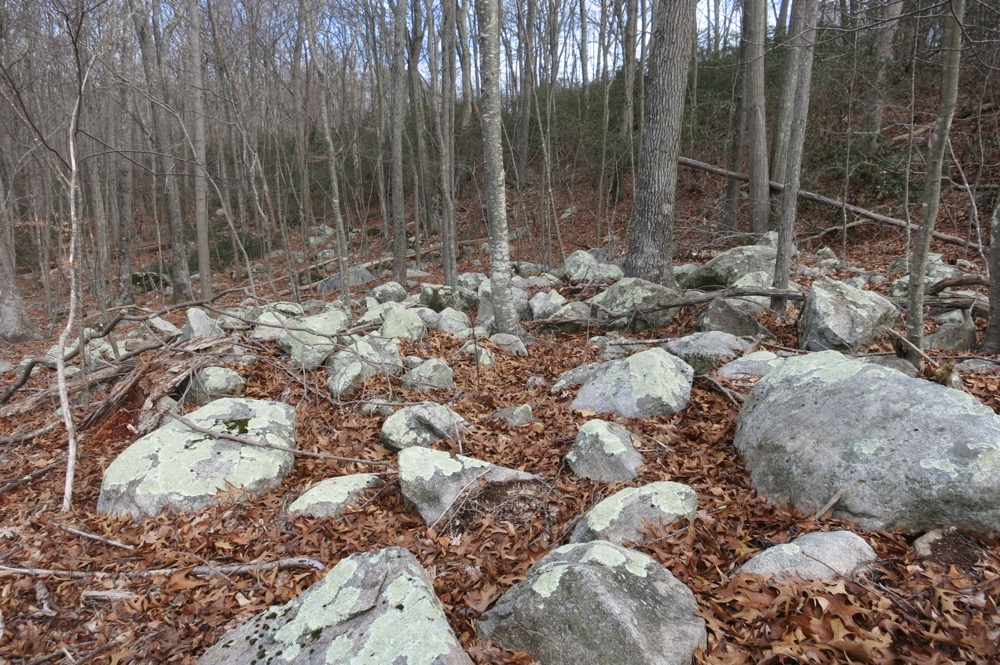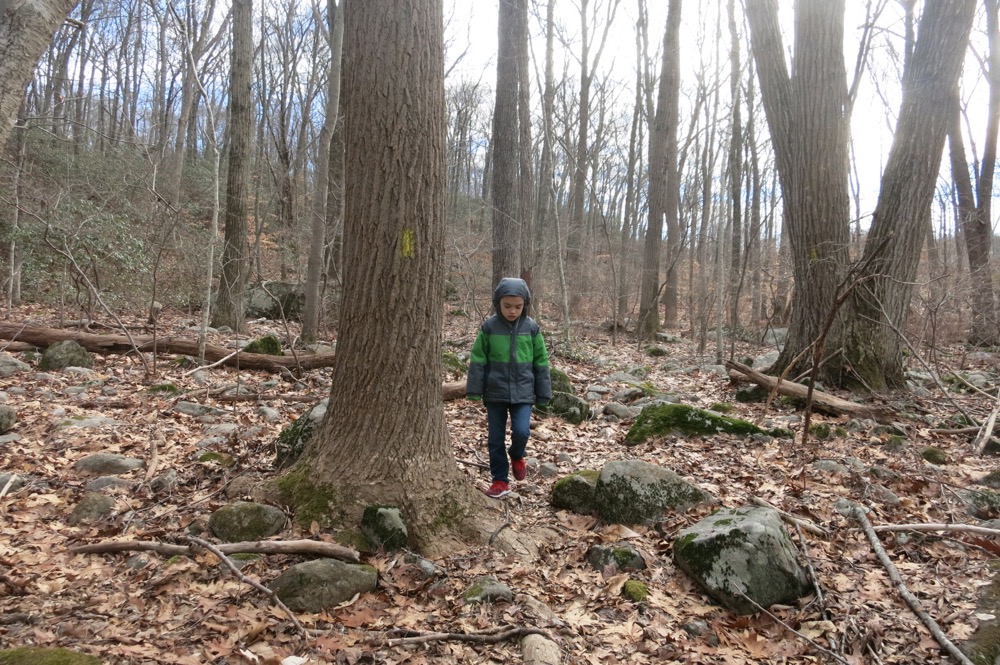 Since then, Avalonia has added some nice touches. They tout the "finely groomed grass paths with bird boxes and houses spread throughout." I'm going to take the lazy way of writing here and let them describe the preserve:
The grass paths are only a short portion of the preserve, as it quickly turns into a wooded area (down a hillside of oak, hickory, and black birch). Further on the trail is a wetland area, featuring a large stand of giant tulip trees. The trail also offers two stream crossings, a rich understory of mountain laurel, and carpets of hay-scented fern. Don't miss out on the bench that overlooks the stream, a scenic treat.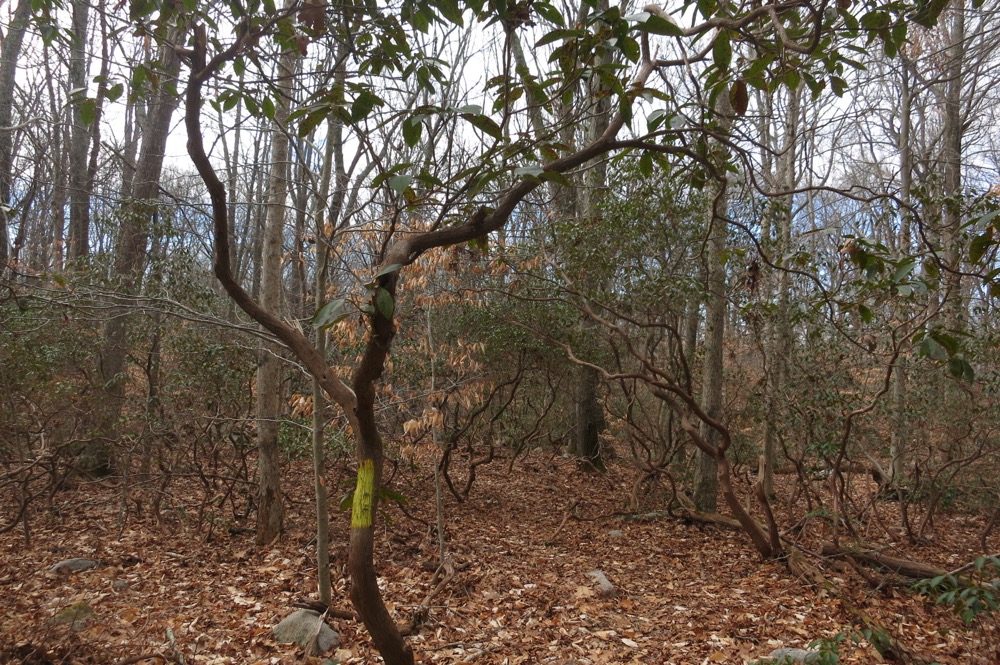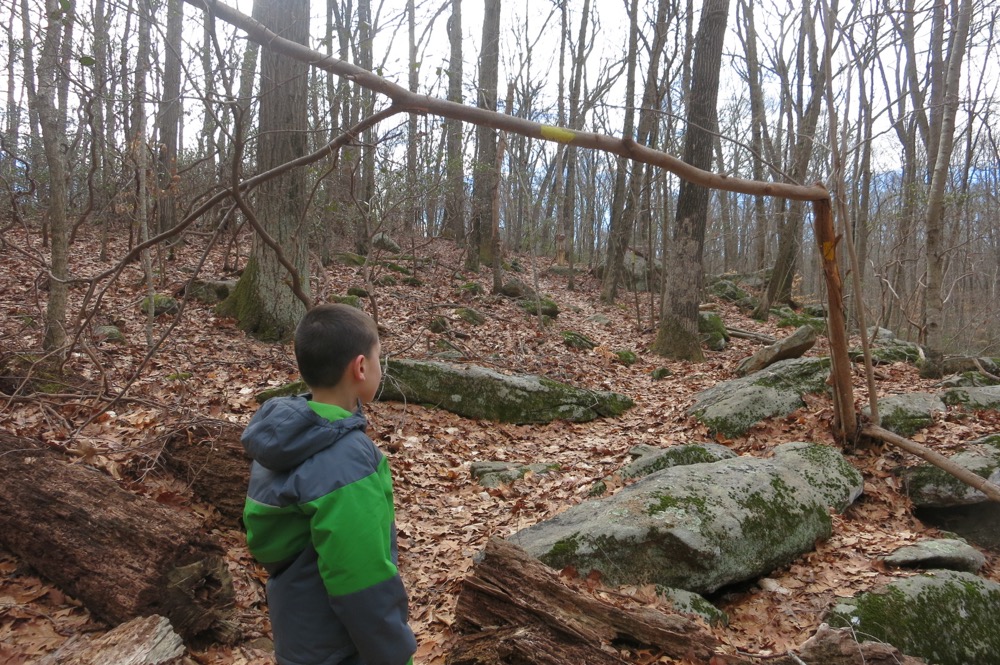 The yellow-blazed trails are a series of interconnected loops, forming a bow… more or less. But they are short, totalling only 1.6 miles of rather flat terrain. Which, since I was with Damian, was a good thing.
The "rich understory of mountain laurel" mentioned above was nice, even in January. I have no idea why, but Damian thought the "sideways blazes" on some of the curling branches overhead was just the coolest thing. Hey, anything to keep him moving.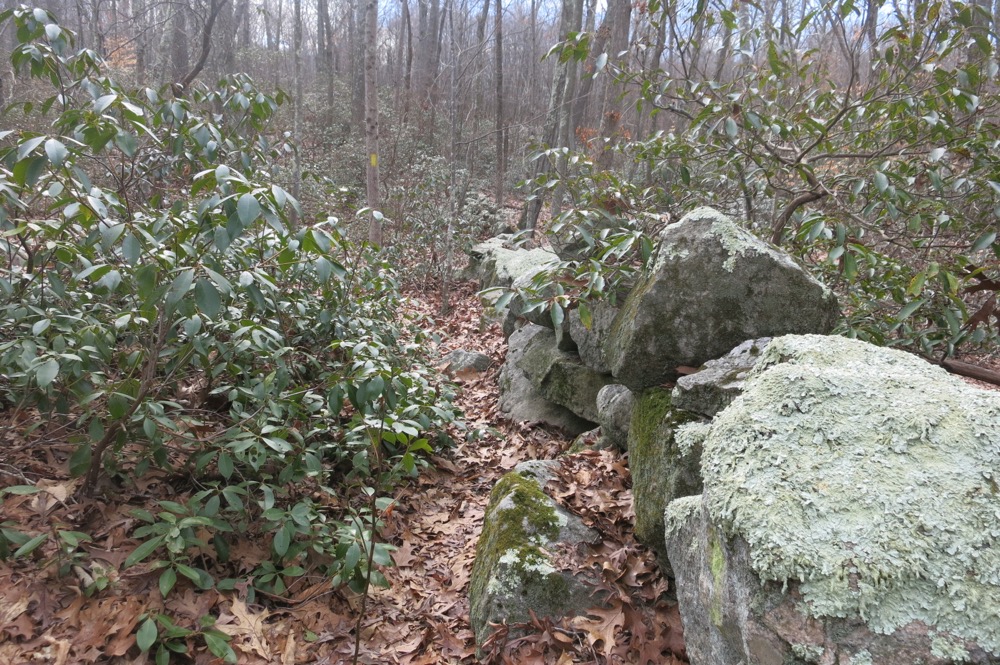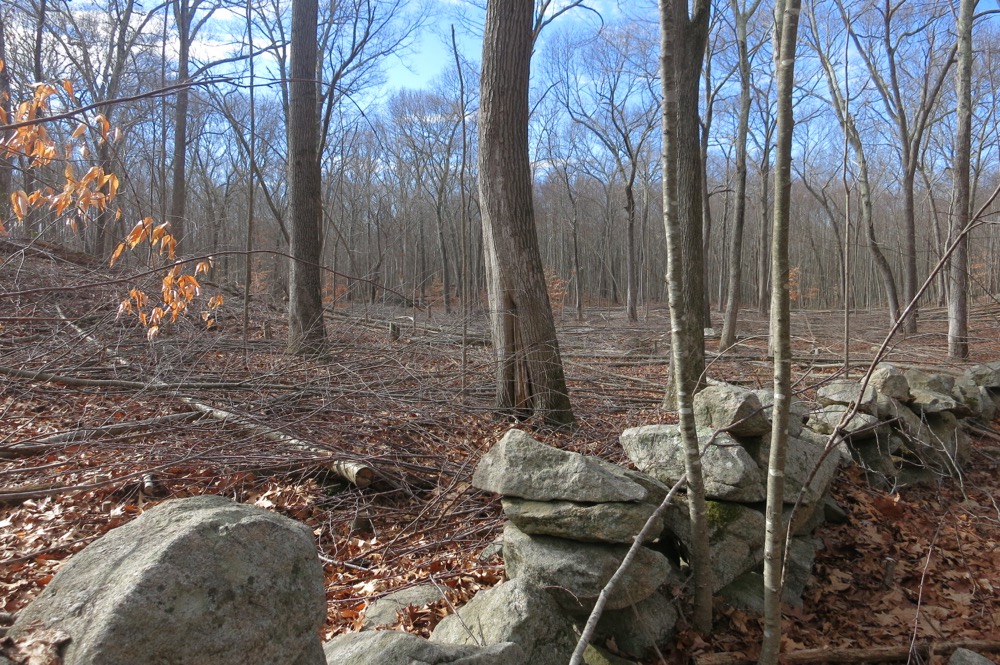 The preserve is squeezed in among some newer housing developments, but that remains pretty well hidden for most of the hike. It's a nice little loop in a town full of nice little loop hikes. In fact, Ledyard is sort of fascinating for this reason. So many little preserves and trails all over the place. Often chock full of rocks and interesting geological features.
Everyone should spend a day hiking around Ledyard instead of inside its casino. Learn the real Native American deal here, not the casino Native American shuffle and deal. I've no idea why I'm ending this with a weird and forced metaphor, but there you have it. Grin and Barrett indeed.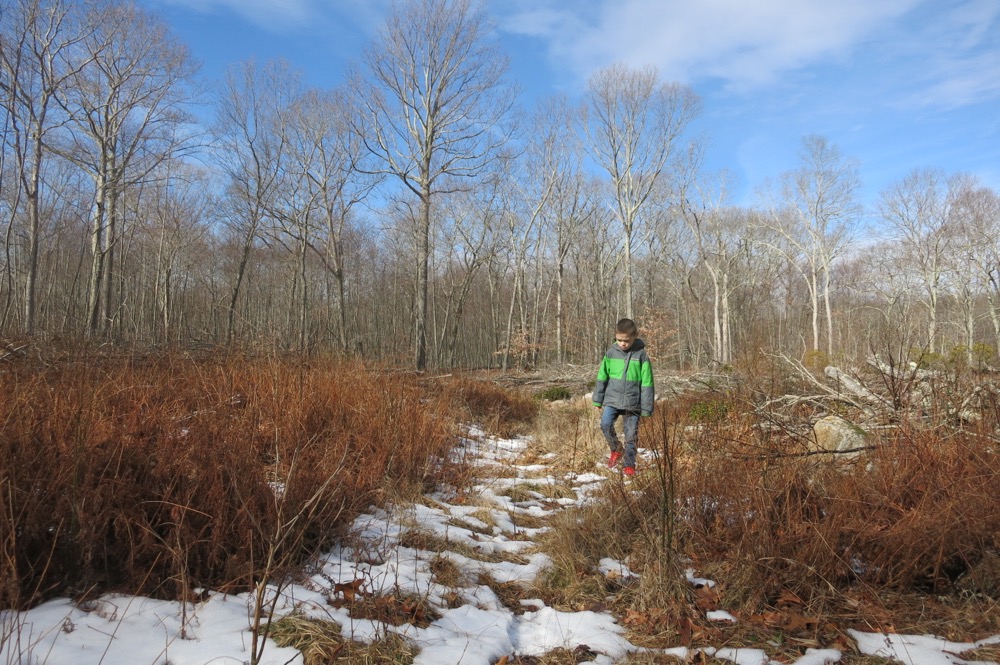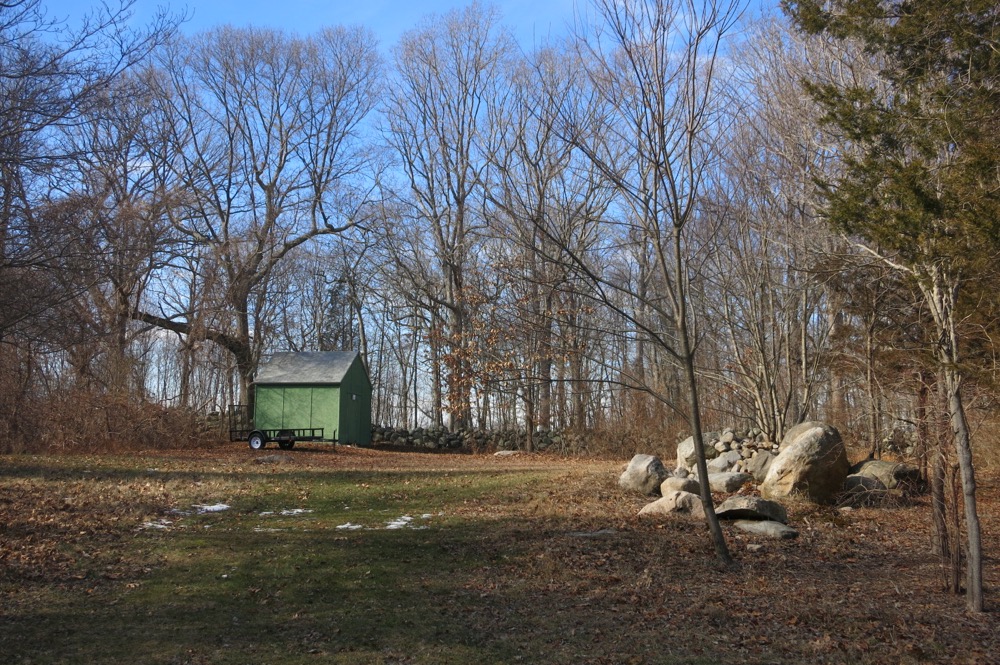 CTMQ's Avalonia Land Trust Trails
CTMQ's Land Trust Trails