"Shove Your Tariff(ville)"
Bloomfield Spite Barn, Bloomfield
I've got nothing here. Other than a love for spite houses. Connecticut has a couple and one is rather infamous. The spite barn in Bloomfield is long gone, but the tavern which is blocked is still there. So I took a picture of it.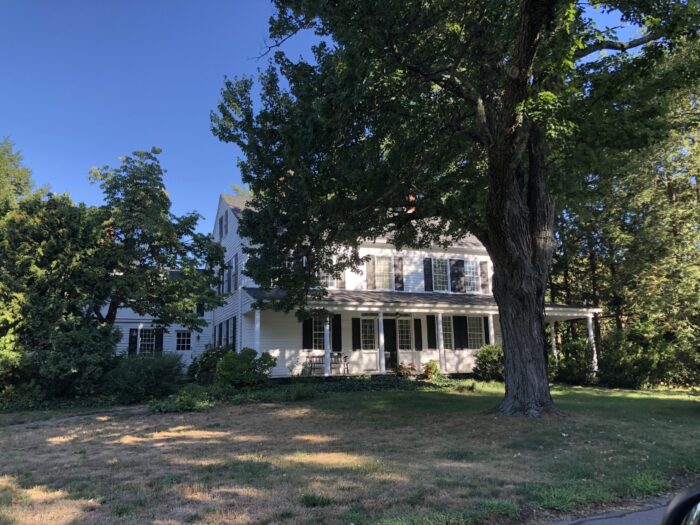 From the Wintonbury (Bloomfield) Historical Society:
At the corner of Tariffville and Duncaster Roads is the old Hoskins Tavern, built in 1832 by Rockwell Hoskins. It was owned by the Hoskins family for over 100 years and operated as a tavern from 1832 to 1850. It was on the stagecoach line that went from Hartford to Westfield, Massachusetts, but with its dance hall and tap room, it was also a popular place for neighbors to gather. The man who lived next door on Tariffville Road, was a frequent customer and ran up a large bill at the tavern. Henry Hoskins took him to court and the man was forced to pay, but he was so angry, he put up a barn right on the lot line and close to the road so that he would not have to look at the tavern again. And thus it became known as "the spite barn."
Good stuff.

CTMQ's Houses, Communities, Libraries, Schools, & Businesses