You Bet Your Glass
The Glass House
By Paul Goldberger and Philip Johnson
As far as architecture is concerned, Philip Johnson's Glass House is one of the most important buildings in Connecticut. The 47-acre property, which is home to several buildings, structures, and art installations is much more than the Glass House itself.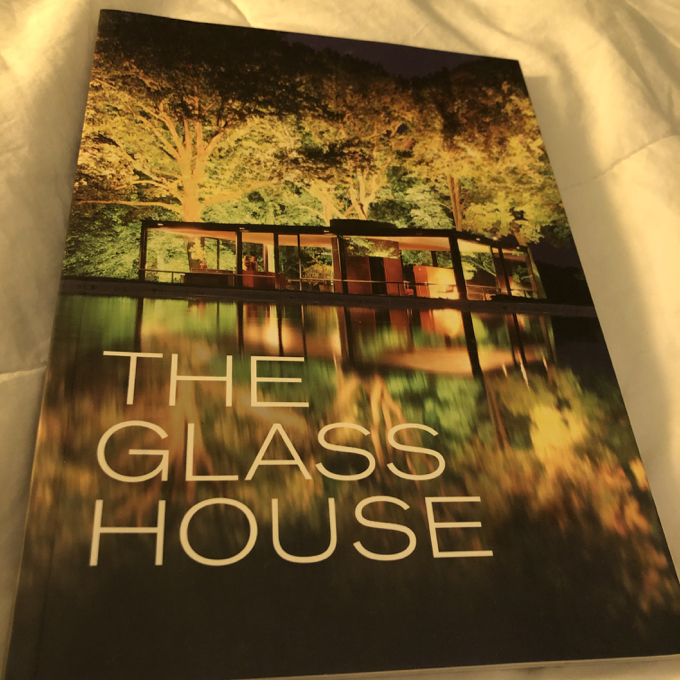 I first visited the Glass House in 2009, but it wasn't my wife Hoang's first visit. She, who studied architecture and is an avowed fan of mid-century modern design, helped gain The Glass House National Historic Landmark status.
So when I was at the Glass House visitor's center and gift shop in downtown New Canaan, I happened to drop that bit of history on the woman working there. She had the records of the NHL documents and photos all of which were written and taken by Hoang! It was very exciting for us all… I was there to buy Hoang a cool piece of Glass House art (which I did) and the woman gave me the book which I'm supposed to be writing about on this page right now.
The Glass House is a beautiful little book. It contains a Foreward by the pre-eminent American architecture expert Paul Goldberger and an essay by Johnson himself. Lots of pictures and a few thoughts about all the different installations on the property.
Create beautiful things. That's all."
Johnson designed buildings all over the country; skyscrapers and office buildings and the like. The New Canaan property was sort of his playground. A place to try new things, to create installations and buildings as homages to his architect and artist friends. A place to collect and store a fine art and sculpture collection.
In Johnson's own essay, he called the Glass House and property "a diary of an eccentric architect." It's really cool to read Johnson's own words and thoughts about the various structures he built. He barely touches on the iconic namesake building and spends much more time explaining all of the ideas behind the other buildings on site. He did, in fact, live in it a bit with his partner David Whitney. In fact, Johnson died at the Glass House.
"I got everything from someone. Nobody can be original. As Mies van der Rohe said, 'I don't want to be original. I want to be good.'"
But it wasn't really meant to be a permanent living quarters in any real sense. It is more art than function, but is functional enough I suppose. It is inarguably beautiful and I always encourage anyone to visit the property and learn how much more there is to it than just the Glass House.
This little book, which is probably only available for purchase at the gift shop in New Canaan, is a great little primer on the man, his processes, and his property. More than this book, though, I strongly urge you to get tickets and spend an afternoon at The Glass House. It really is one of Connecticut's best cultural landmarks.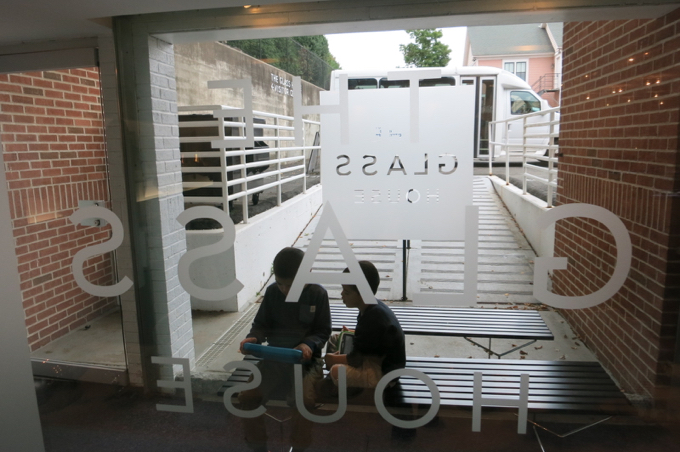 CTMQ's List and Reviews of Connecticut Books