Too Legit
Brewery Legitimus, New Hartford
October 2017 & March 2018
With MC Hammer careening through my mind, it's trying to fight for space with my waffling on "Legitimus'" vs. "Legitimus's." I'm opting for the latter, as Brewery Legitimus – lovely as it may be – isn't quite at Jesus' or Moses' level of possessive nomenclature.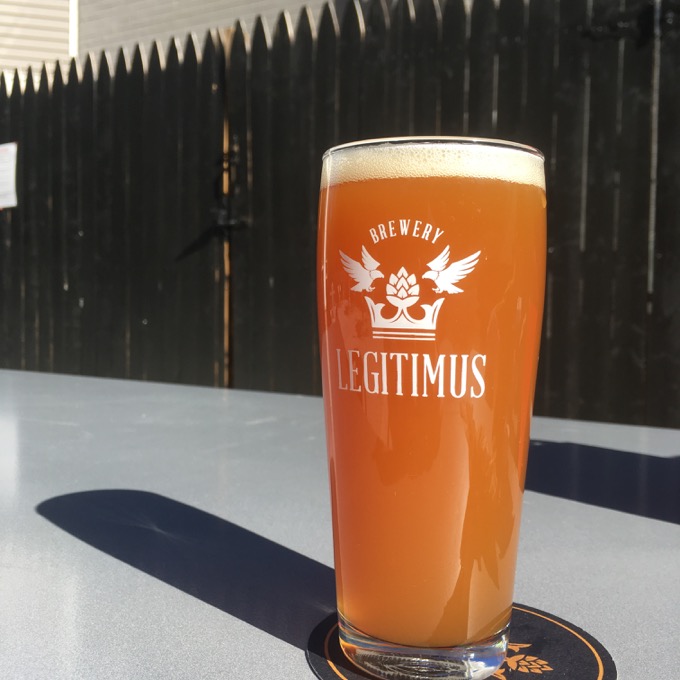 And it's also not in Belgium or Cooperstown, NY – home of Brewery Ommegang. The somewhat odd naming convention of New Hartford's "Belgian/Ommegang inspired" brewery is unique to Connecticut, but it is very purposeful.
The Legitimus name is inspired by the Collins Company, which from 1826 to 1966 made edge tools in Collinsville and used the moniker with a crown and hammer logo. Sayer said using the name is about much more than a local connection. The company was the premier maker of edge tools in the world.

"Authenticity and staying true to yourself is really important to us," Sayer said.
Brewery Legitimus' logo borrows from the Collins Company insignia while adding images of hops and bald eagles. The latter was inspired by America's National symbol, one often seen flying over the planned future home of Brewery Legitimus.
"They're also our guardians and protectors of good beer," Sayer said.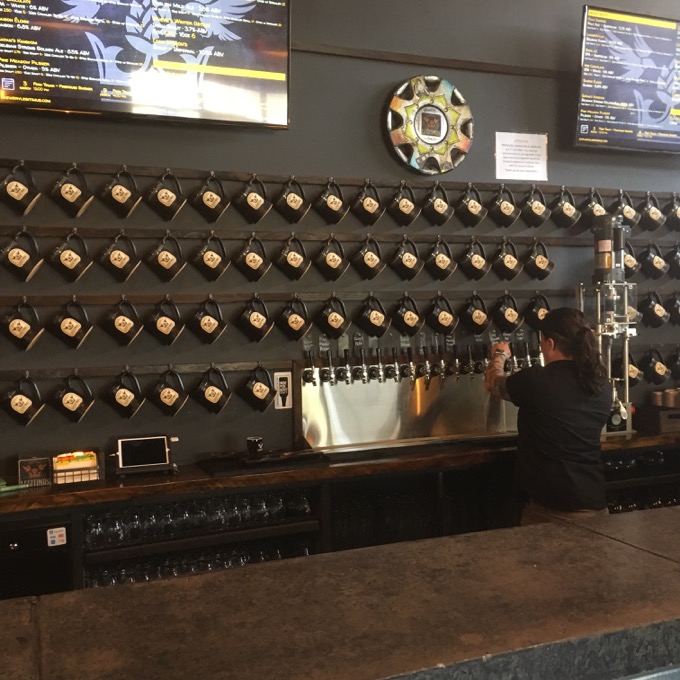 I'll let the weird "guardians" comment slide.
The owner/brewery, Chris Sayer, spent some time in Belgium in the late 90's. It was there where he "caught the beer bug." Now, I assume that happens to 85% of dudes who spend time in the beer capital of the world, but Chris actually did something about it.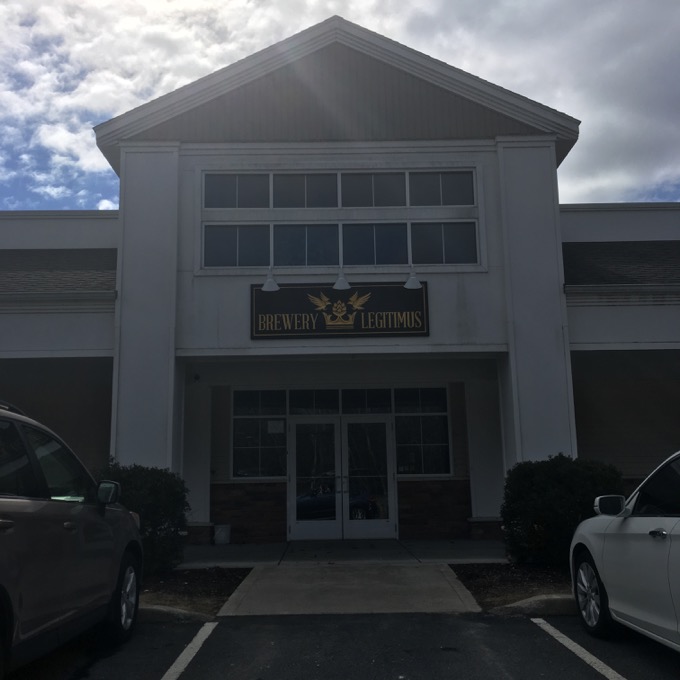 18 years later.
He did a stint at Harpoon and then wound up working for Duvel, selling Brewery Ommegang beer among others. I recall back when Legitimus was seeking funding and starting their press push, I was privately sort of pooh-poohing Sayer's bonafides. He mentioned a few times "working at Ommegang" but never saying anything about brewing experience.
He was a salesman. This wasn't going to work out too well.
Egg on my face. With degrees in business and marketing, and 18 years to sort things out, Sayer knew what he was doing. His wife was on board, he had a plan, and he secured a great location and the necessary funding to open Brewery Legitimus in September of 2016.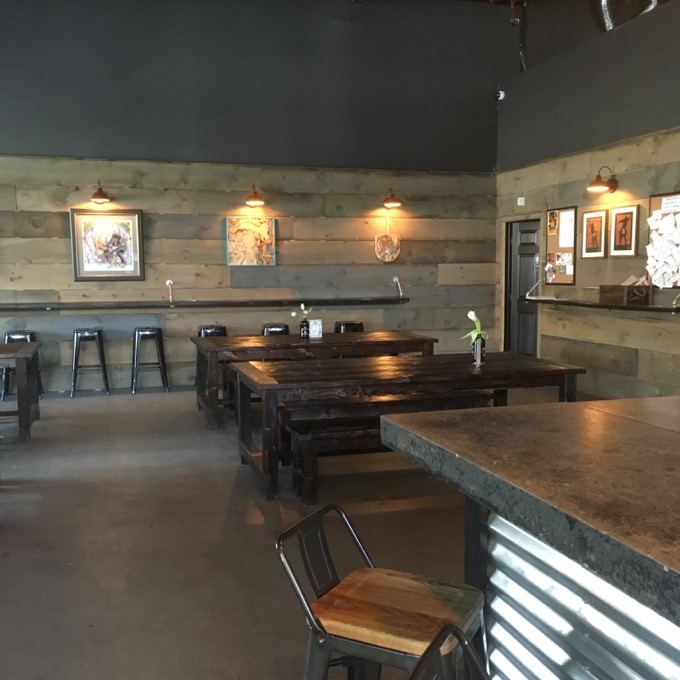 As Sayer said, "There are voices of doubt all around you. The funny part is that those voices of doubt are the first ones to congratulate you at your opening. They'll say: We're so proud of you! And you'll wonder: Why did you tell me I shouldn't take this horrible risk?!"
Hey man, what can I say?
While New Hartford isn't exactly an urban mecca, thousands travel route 44 past his building every day. And the cool thing about its location is that many of those thousands driving by are the same people going to Ski Sundown or hiking or tubing down the Farmington River… which happen to very often by the same people looking for good craft beer.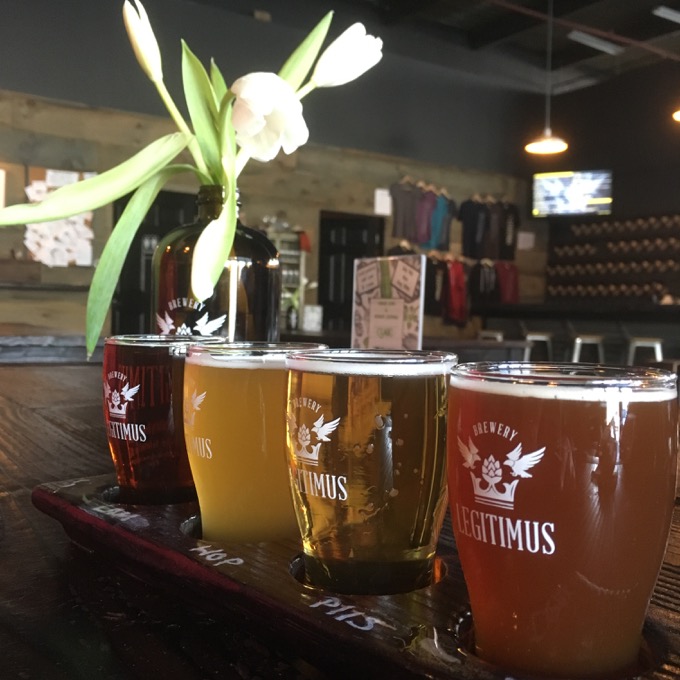 So all the ingredients were in place for a successful run. The large brewhouse holds a seven barrel system and a very large customer space. The usual dark, industrial décor is gussied up a bit by a lot of local art and bright paintings. I kind of like the dark woods of the paneling and the bar and tables in the dark space though.
Brewery Legitimus is sort of an escape from the glare and blare of route 44. A small outdoor patio makes an attempt to hide the parking lot and highway; something many of our breweries don't or can't do.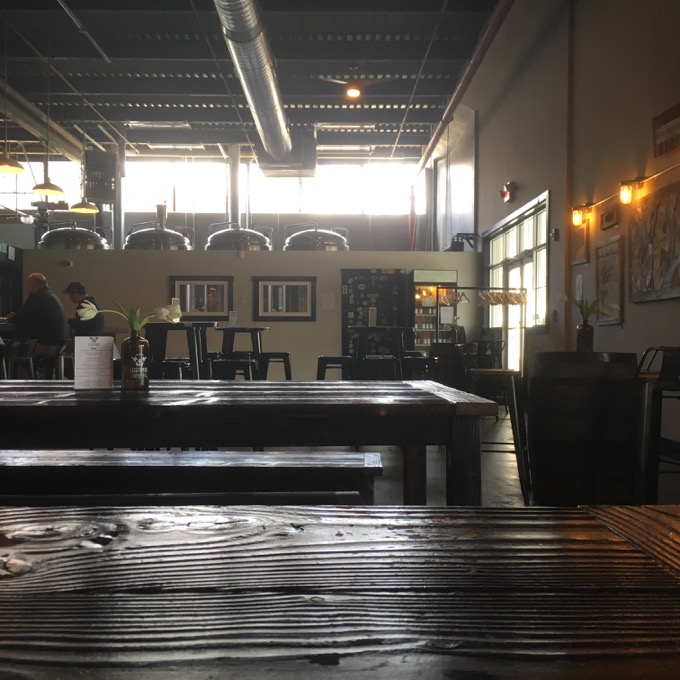 There is always a wide variety of beers on tap – and certainly not all "Belgian inspired" which I believe was part of the original business plan. Perhaps they looked at Relic's complete 180 from farmhouse beers and Overshores's abject failure sticking to that plan and quickly realized they'd need to be a bit more expansive with their offerings.
In fact, my first Legitimus beer was a "New England IPA" I believe. And it was really good. I took home a crowler of their Legit Wit, as I wanted to see how "Belgian" this place could be. They nailed the wit, with the proper level of spicing and yeasty twang a good wit needs.
During a subsequent visit, I had tasters of some more traditional styles: an English mild, a pilsner, a dubbel – as well as what they call white IPA.
It's funny, I would almost never order those styles if I was out at a bar. (Not that bars even put those styles on anymore.) But I wanted the full breadth of what Legitimus could do. The English mild was very good. The pils was dry as a desert, which isn't really my thing, but it was certainly well made and clean. The dubbel was a dubbel – way too sweet for me, but that's what a dubbel is.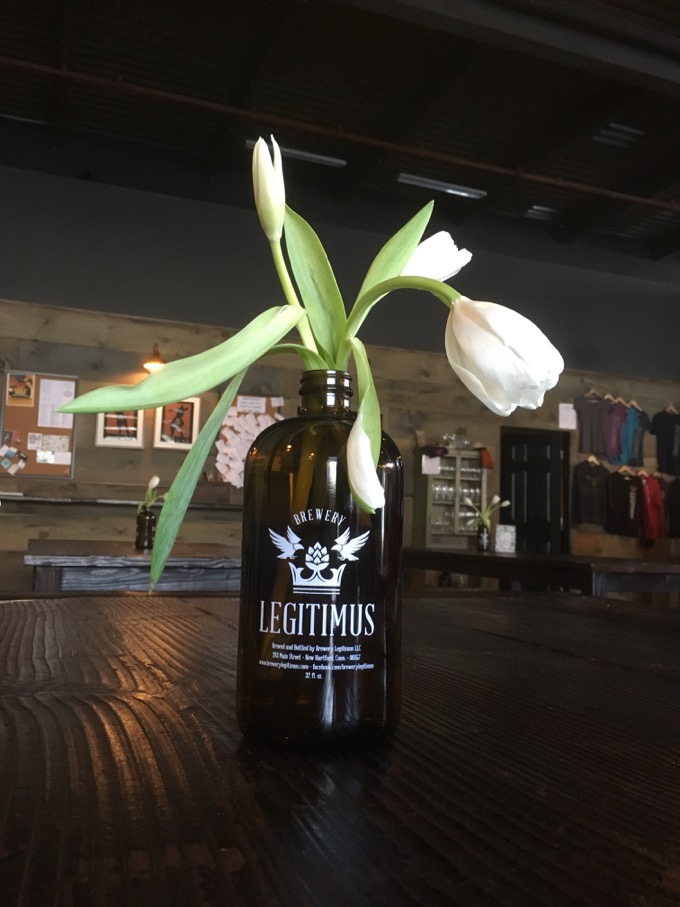 But the "Hop White IPA" was a big miss.
White IPA fermented with Belgian Wit yeast and dry hopped with Amarillo and Mandarina Bavaria hops. Conditioned on cocoa nibs. Super citrusy with a subtle hint of chocolate.
No. Kitchen sink beers never work for me. But even if I pretended that I was looking for an IPA with Belgian yeast and cocoa nibs, this beer was a mess. Soapy, oily, confused, weird. A real mess.
Which is fine. The 8 or 9 other beers on tap were all better. But to me, with so many breweries these days, this is the stuff that separates the great from the very good and on down the line. I found Brewery Legitimus to be very good. They have events quite often that do good for the community. I visited literally as they opened the door and took my pictures that you see here right away – before anyone else arrived within a few minutes, so don't let that color your perception of the place!
As I often drive down 44 from the Litchfield Hills and beyond, I see myself stopping in here many more times in the future.

Brewery Legitimus
CTMQ's page on CT Breweries and Brewpubs