Not a Clown Show
Broken Symmetry Gastro Brewery, Bethel
December 2018
In this time of wonderfulness on the Connecticut beer front, it seems like every town gets a brewery. I'm talkin' Colebrook, Salem, Canaan… and Bethel. Now, Bethel does have a much more vibrant and fun "downtown" area than many people think. In some ways, it's like a little baby West Hartford.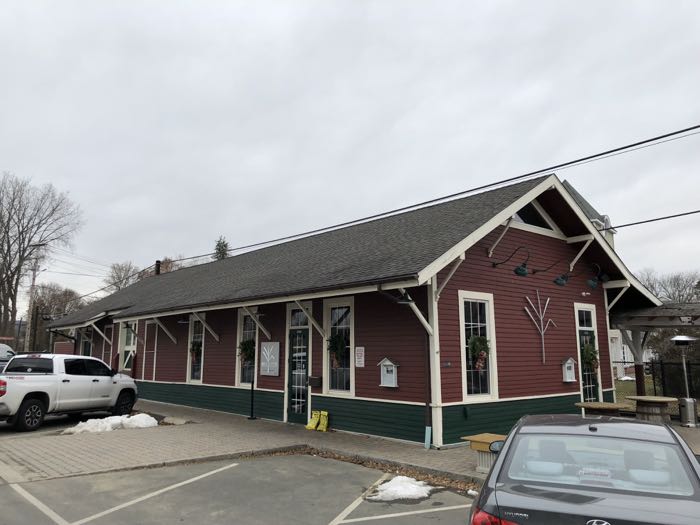 And that's cool, but watch out, Bethelites, maybe your town will start charging for parking someday too.
Bethel is the birthplace of one Mr. Phineas Taylor Barnum, and a statue of ol' P.T. can be seen from the Broken Symmetry parking lot. So… a place that brews its own Belgian-focused beer, serves Mexican-focused food, that refers to itself as a "gastro brewery?" What would P.T. Barnum make of this place?
Three-ring circus? Clown show? Jokes about its abbreviated name?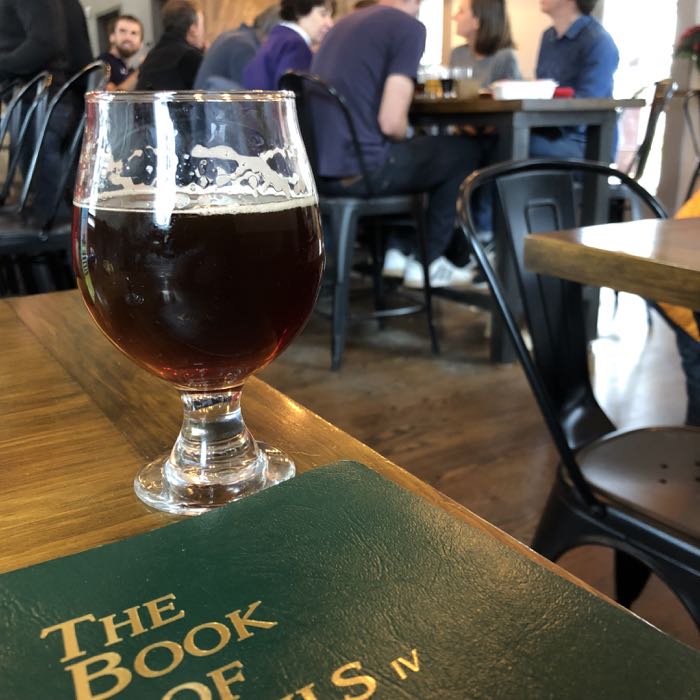 Not at all. I'd heard some grumbles about Broken Symmetry out of the gate when they opened in early 2018. As I like to do, I gave it a year or so before I visited the refurbished train station.
It's funny, when approaching the building, you know this was a train station. But once inside, the BS team has done a great job of giving it a homey and rustic sort of Little House on the Prairie meets hipster Oregon brewery meets Mexican food truck.
Okay, that last reference was intentional, as the man behind the food here is Paul Mannion, who ran (runs?) the Green Grunion food truck in and around Danbury. The buzz on that food truck alone attracted people to Broken Symmetry from the beginning.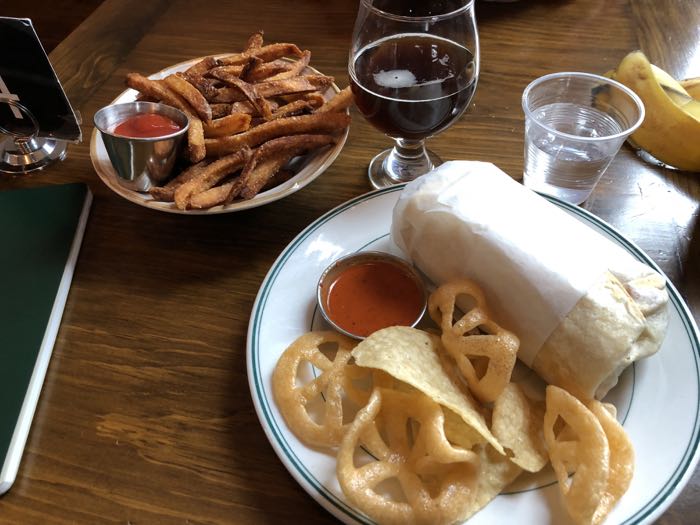 I had a giant "San Diego style" burrito and it was… fantastic. The menu here is small and focused, but that's smart. The space is fairly small, most of the seating is communal (my main complaint, but remember that I'm a jerk), and hey, who needs a massive menu at a brewery… err… gastro brewery?
I was certainly impressed by my burrito. And I'm certainly impressed with the explanation for the establishment's name, from Connecticut Magazine's Erik Ofgang:
The name was inspired by co-owner Chris Sanzeni's background as a physics major and the concept of symmetry breaking. "It's a system that is in place, then there's outside influences that come into that system and that changes the system around, and that creates a broken symmetry, it creates something brand new," Sanzeni explains. "So, in a way, the three of us combining all those talents creates a whole new identity, creates a whole new structure."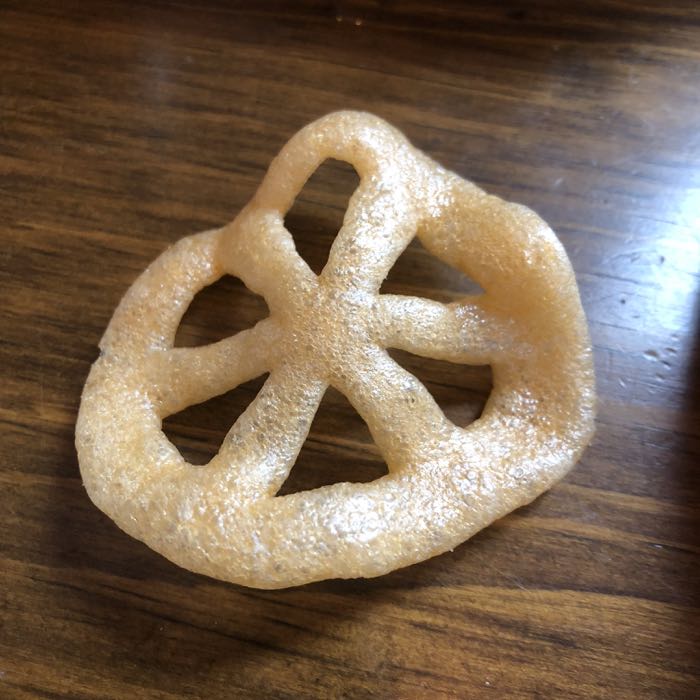 That's not exactly my understanding of the phenomenon, but I don't care. I defer to the physics major who knows how to brew beer. Two huge things he can lord over me.
Remember up the page when I mentioned that the focus here would be on Belgian beer? That's a gutsy stance in this Age of Too Much IPA, but hats off to them for sticking to it. I just checked what they have on tap in late March 2019… and holy cow, they are really sticking to it!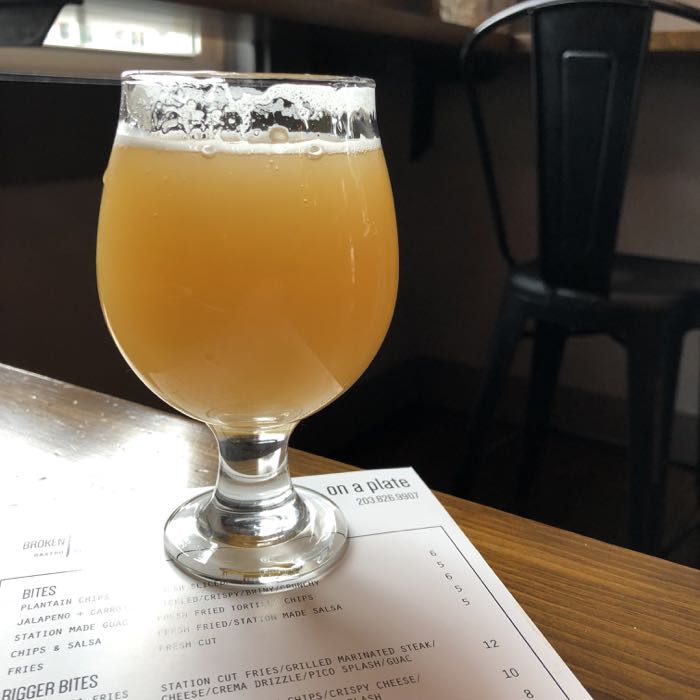 A pils, a saison, a "Bavarian wheat", a schwarzbier, a dubbel, a tripel, and a bock! (And one "NEIPA" and a porter) and holy cow, I love it. And I really hope it not only continues, but continues successfully.
I also noted that Mr. Physics Major is back there naming these beers too, with "Albert E." and "Charmed Quark." Well done all around.
During my visit I had the… checks notes… IPA and a healthy dose of Hypocrite. To be fair, there weren't the same options when I visited and in fact, my choices were pretty narrow. I love a good IPA, so I had one. I also had a glass of the Belgian dubbel.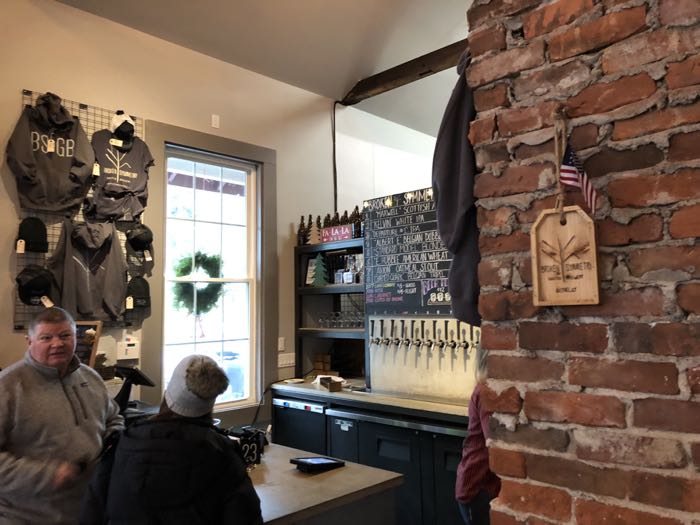 Both beers were good. Really good. Not world beaters by any stretch, but certainly showed me that the Mr. Albert Brewstein and his team know what they're doing. If I lived closer, I'd love to try the schwarzbier… one of my favorite styles when done well.
Broken Symmetry doesn't need P.T. Barnum to hype it up. My experience was fantastic; helpful and friendly service, excellent food, very good beer, interesting little space, all in growing and "cute" little downtown Bethel. It gets crowded and loud, because it's a small refurbished train station, you see, so if that's not your scene, be sure to go at off-times.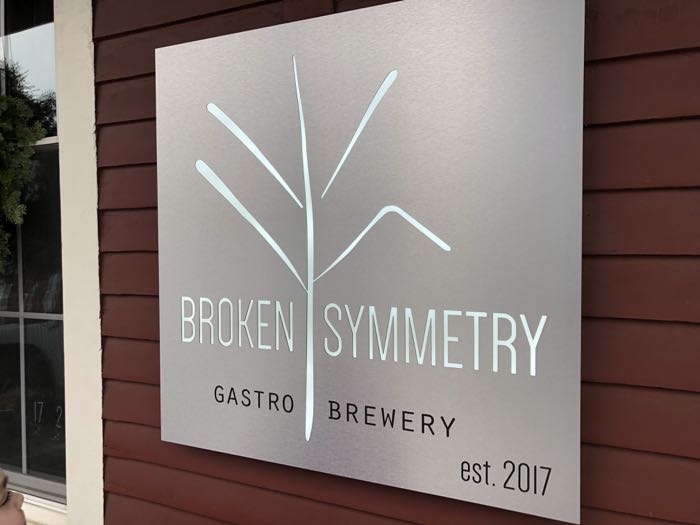 Broken Symmetry Gastropub
CTMQ's page on CT Breweries and Brewpubs