"Sinoway, Sinoway, Sinoway… In the Jungle, The Mighty Jungle, the Chapman Sleeps Tonight… Sinoway, Sinoway, Sinoway…"
Chapman-Sinoway Park, North Haven
April 2023
New Trails are sometimes dicey. Despite trail builders' excitement and pronouncements, newly cleared trails are rarely "complete" when they are "opened" to the public. What? Are you telling me you missed the massive grand opening of the Chapman-Sinoway Park Trail in the spring of 2023? For shame. It was quite the fete.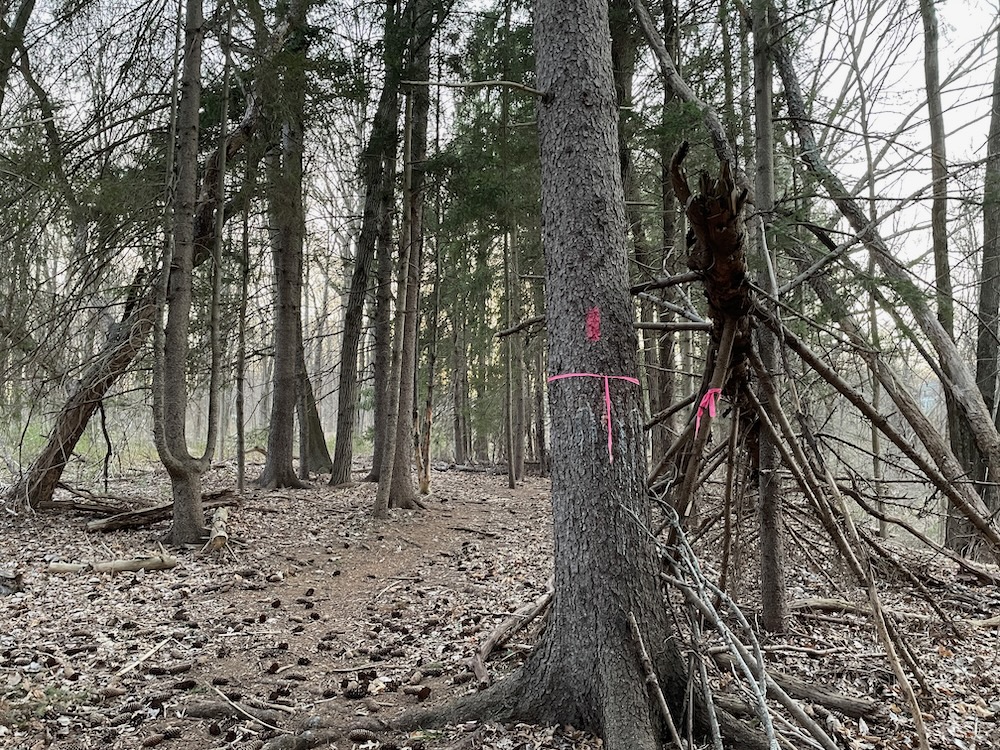 I arrived a week or two after the event.
(There was no such event, of course, but maybe there should have been. After all, the fine folks who volunteer with the North Haven Trail Association have had a rough go of things. They're responsible for one of the most difficult stretches of "trail" in the state – along the river at Quinnipiac River State Park and have run into issues like tornadoes that shut down another trail they were going to clear across town.)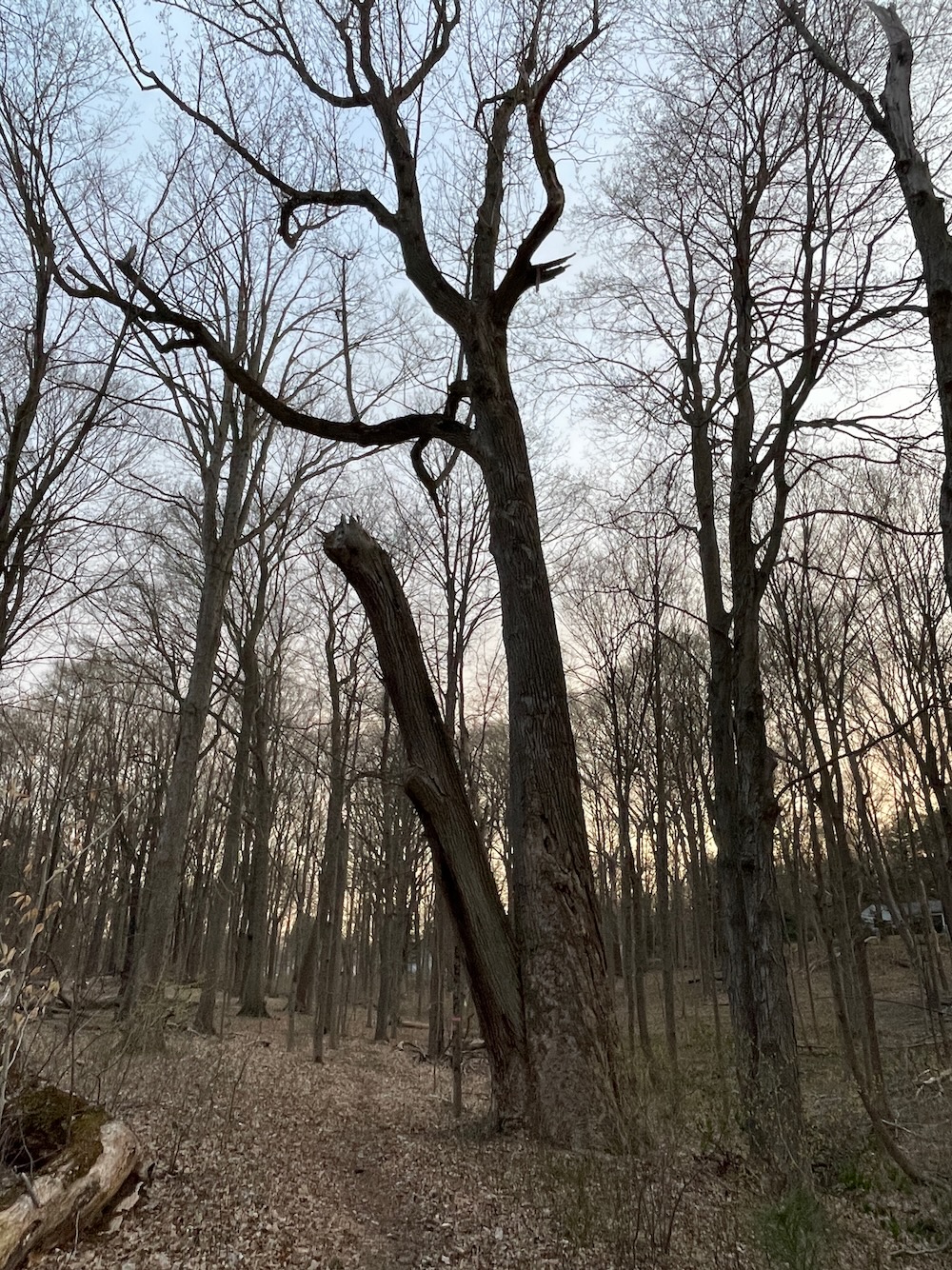 I'm happy to report that the trails at Chapman-Sinoway are not flooded, devoured by invasives, or destroyed by a tornado. In fact, they are quite pleasant.
The "trails" are billed more as "a trail" but that trail has several inner loops, so I'll say "trails." I'm sure over the mid-2020's, they will become more defined than they were one month after becoming public.
There's a huge parking lot here, and I presume most who use it come to picnic or ice skate – at least back when Connecticut ponds froze over. A little red incongruous bridge ushered me into the woods and up a slight incline through some pines. This is a pleasant little stretch.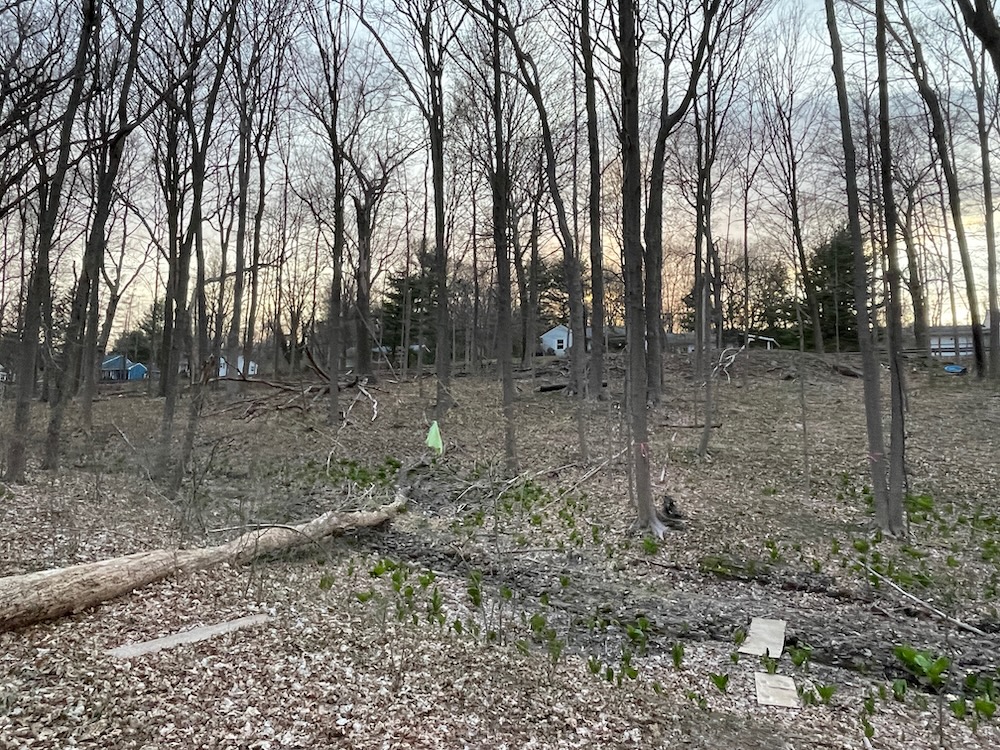 Once at the back of the property, the loop begins along a fairly distinct little ridge. A trail heads off towards a brook (and houses), but I stuck to the main path. I often wonder what people think who see pictures like these with no greenery and then head out in July when these woods obviously will look completely different.
The trail follows the ridge for a bit, then cuts left again across one of the more creative bridges I've ever seen. I love this thing: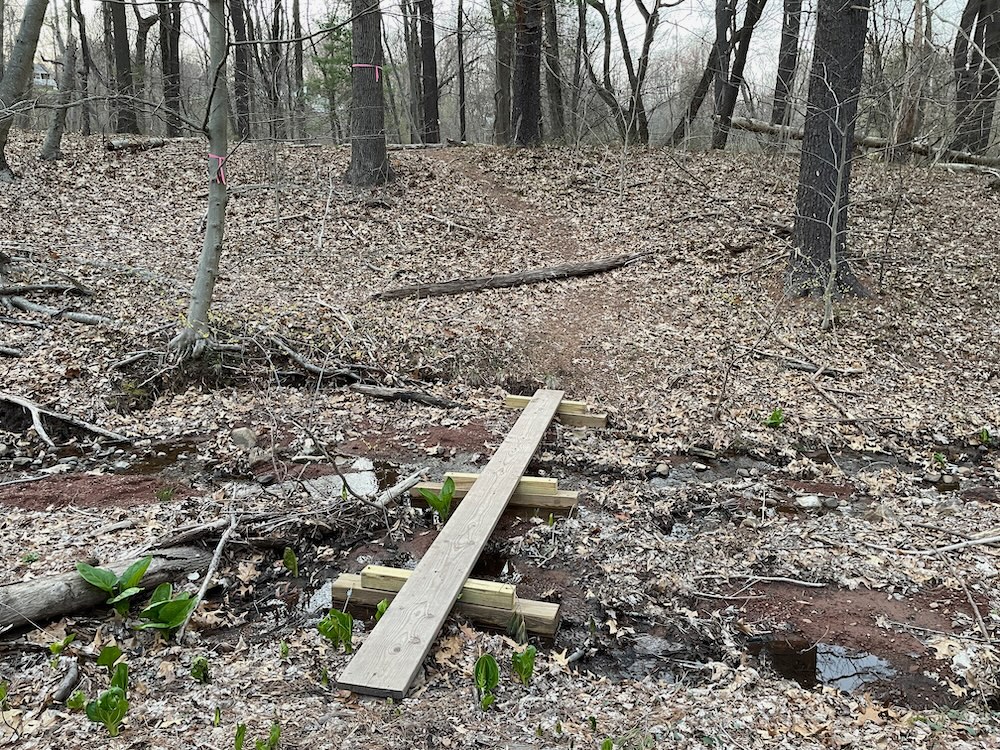 Just kidding, it's this bridge… which I imagine will be incredibly slick in no time: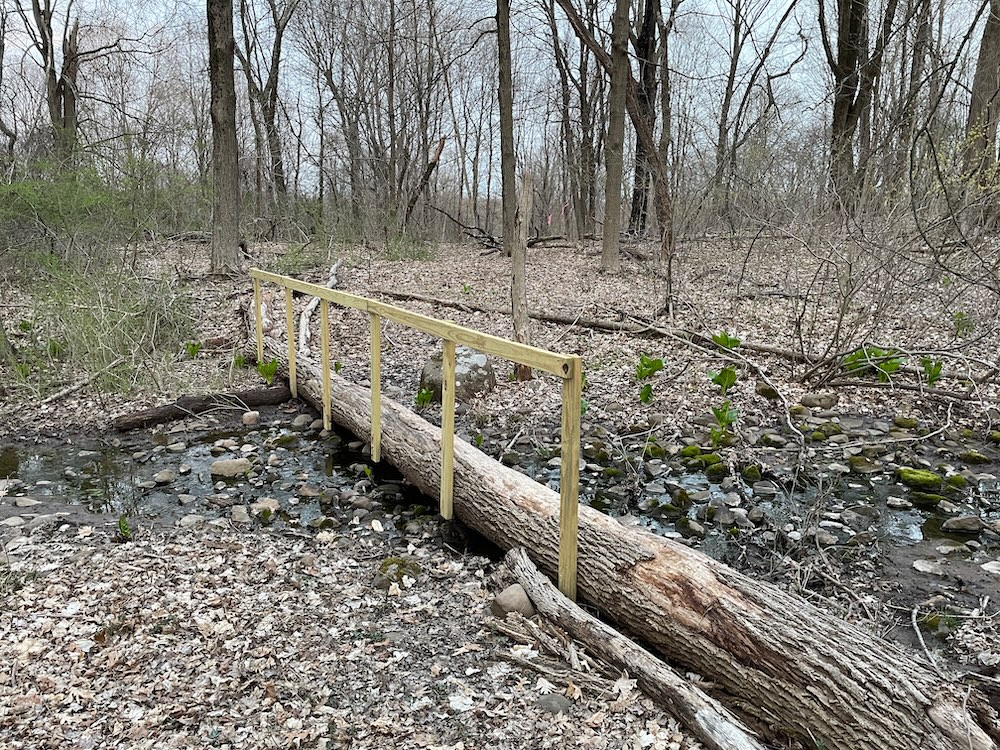 The Park is situated in a suburban area, so it is surrounded by roads and homes – again, in July, you may not even be able to really see through to the houses. Not that it matters… I saw a herd of deer, and the most stubborn turkey on my little jaunt.
As I followed some twists and turns of the trail, he more or less followed the same twists and turns ahead of me. It was ridiculous. He just couldn't "lose" me! Ridiculous turkey.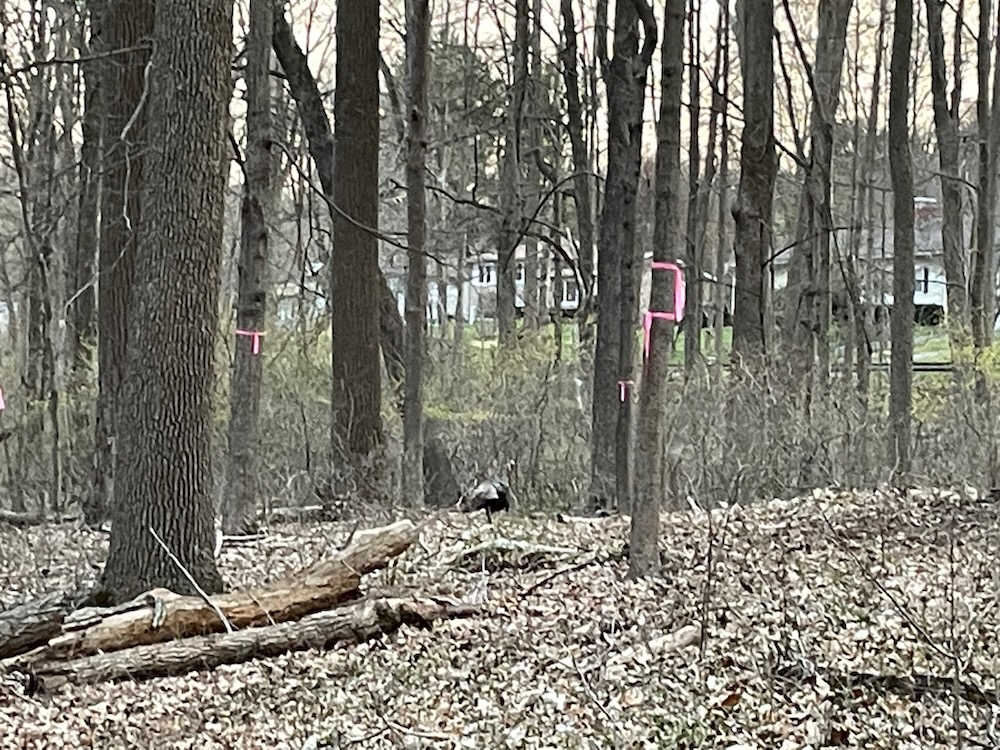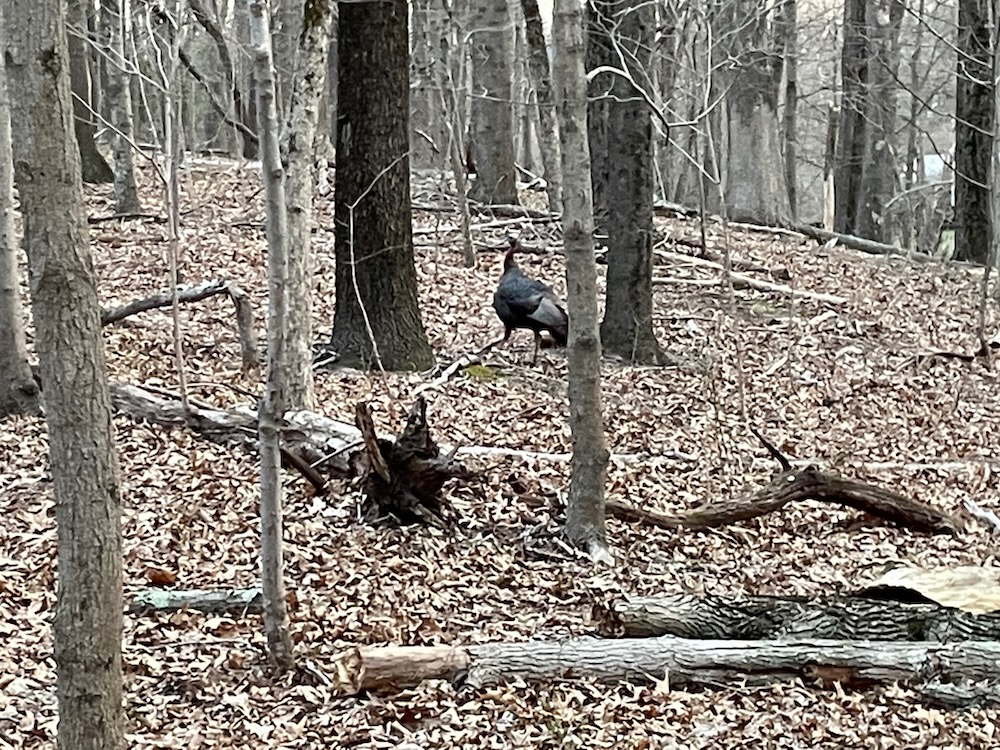 Several deer and a turkey… remember, this was a brand new trail when I hiked it and perhaps this six acre patch of woods was one of their North Haven hiding areas. Now there's a human trail through it?
Then again, I saw evidence that humans are well aware of the deer here, even if they aren't aware of Connecticut hunting regulations: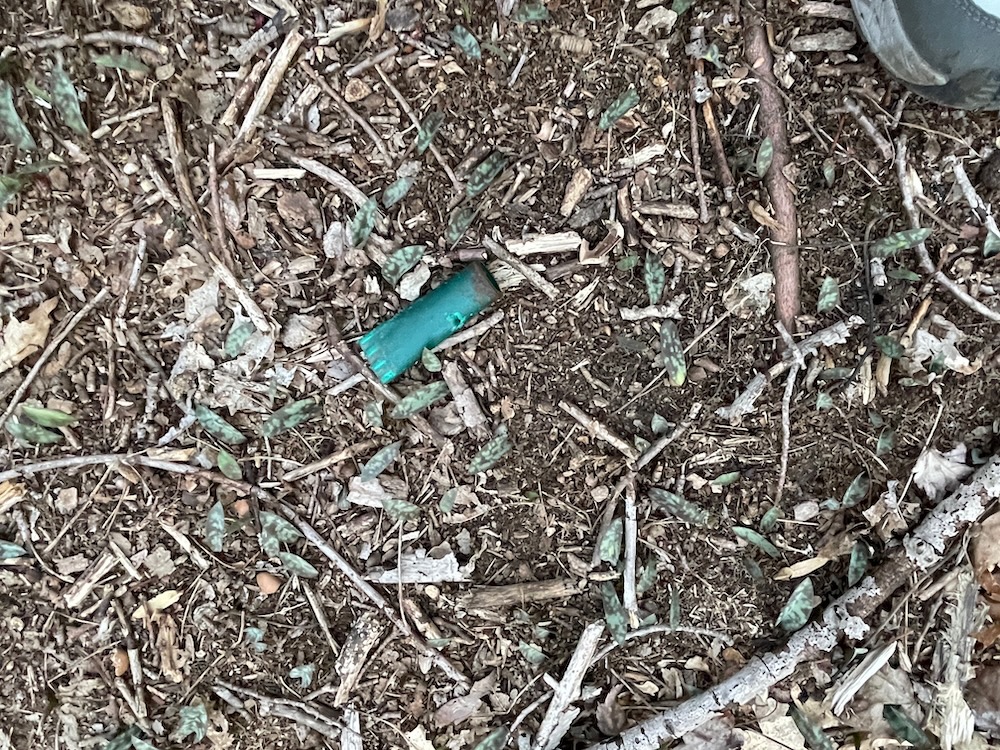 The lower half of the loop will surely be improved by the time you hike through here. For me, the trail was faint in places and only marked with tape. One taped off branch took me down a steep hill to nowhere. This was mildly annoying as I had to then ascend the steep incline back to a different taped, though fairly distinct, trail.
No big whoop and before I knew it, I was back in the pines heading down to the parking lot.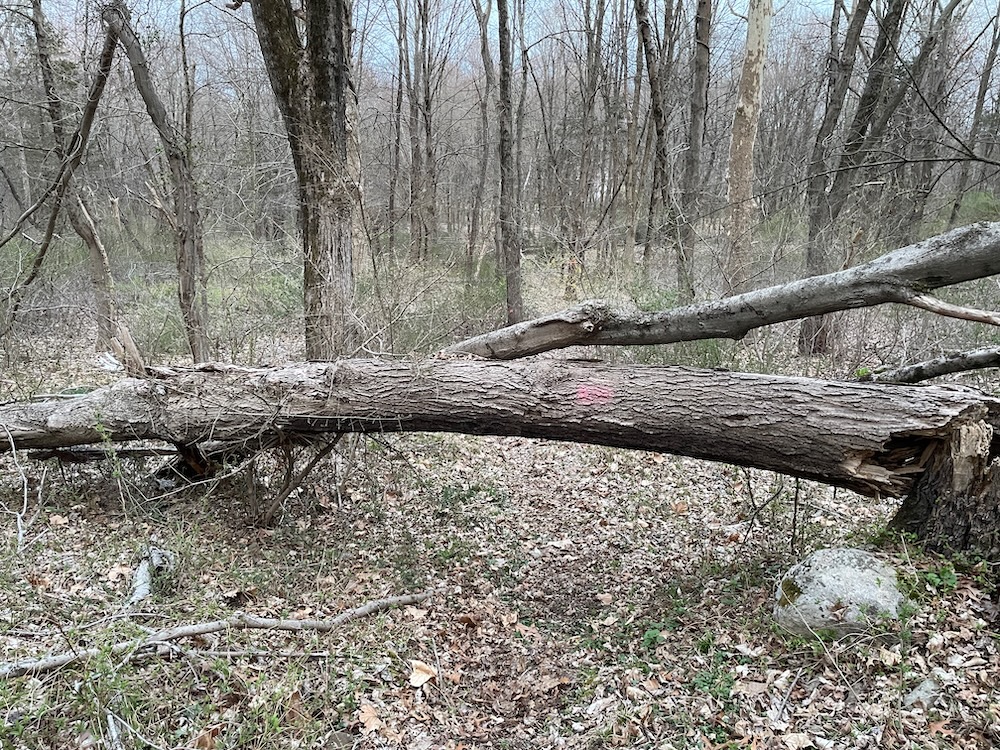 I applaud the plucky North Haven Trail Association. They've had some setbacks over the last several years but found this property wanting for a trail, and they created it. It's a nice little patch of woods and will surely provide locals (at least) an easy and safe place to have some moments in nature.
As that's the Chapman-Sino-way.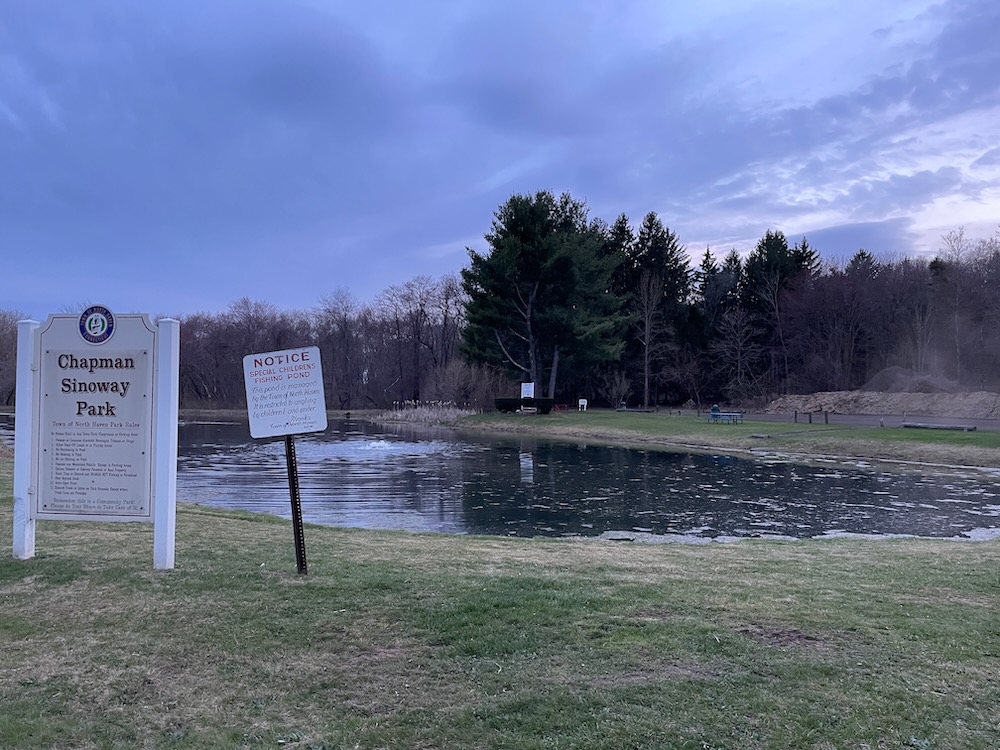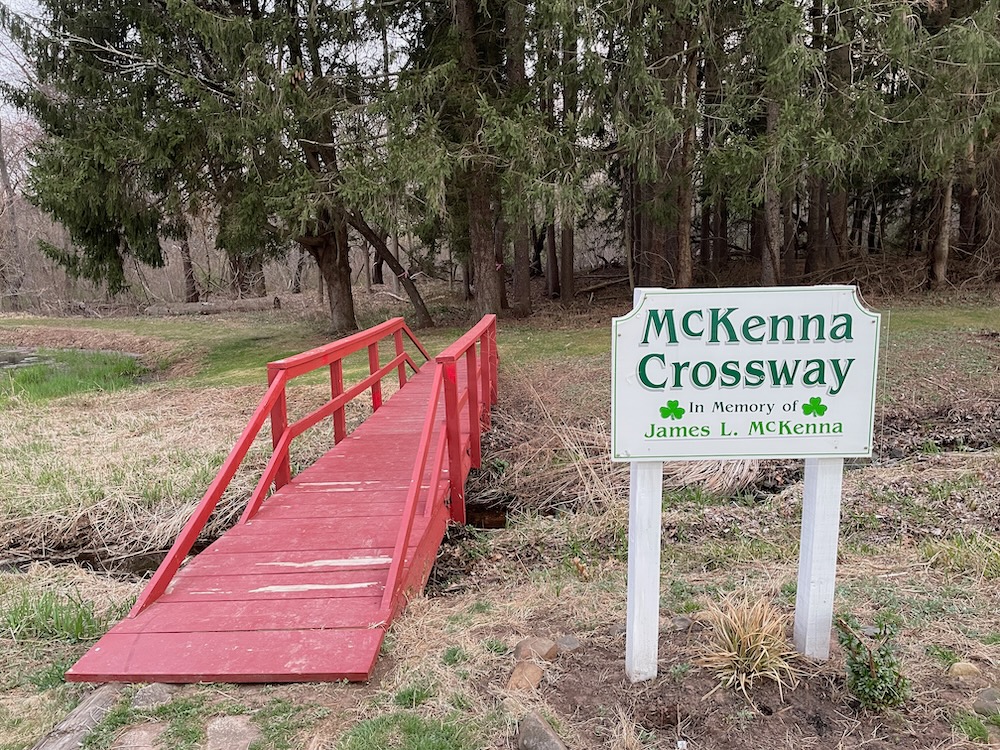 North Haven Trail Association
CTMQ's North Haven's Town Trails