Colchester Land Trust Trails
Look, I haven't stepped foot on a Colchester Land Trust trail as I write this sentence. In situations like this, I go and grab a photo from the land trust in question and post it just below this paragraph. In the curious case of Colchester, this was the only photo available for me to borrow – until I have my own: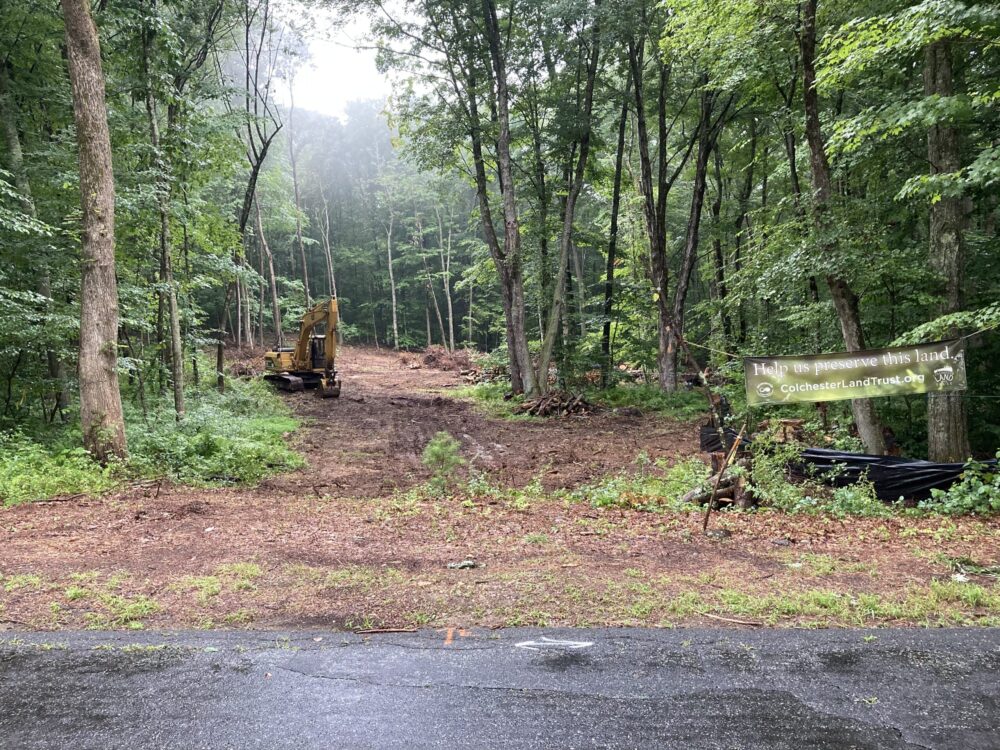 Not exactly enticing me to rush off to Colchester tomorrow. But then again, maybe it is? Maybe this shows the small organization is committed to trail cleaning and invasives destroying? You know what, I'm going to go now. And I can't wait.

The Preserves/Hikes:
Bulkeley Hill Preserve
Ruby and Elizabeth Cohen Woodlands
Whispering Winds

Colchester Land Trust
CTMQ's Land Trust Trails Page
CTMQ's Guide to Colchester