Collis P Huntington State Park
Bethel, Newtown, Redding
The most mystifying thing about Huntington State Park is how getting there feels like you are driving into the black hole of Connecticut. I have driven every backroad in the state and those around this park are some of the most vexing to be sure. This park is the reason GPS and iPhones were invented.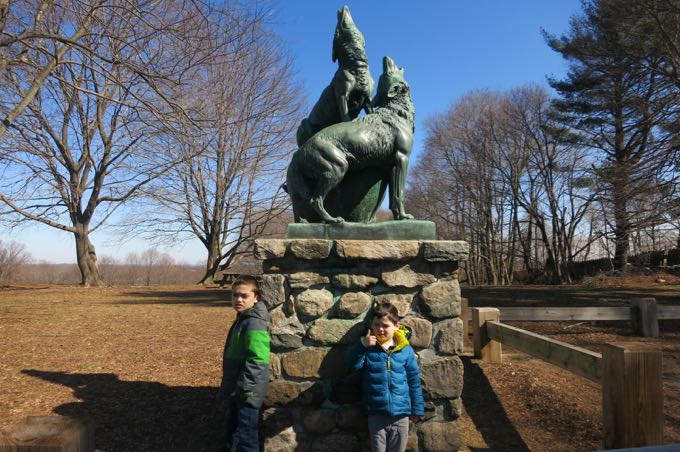 There's a lot of history regarding how this park became a park. In the 1930's, the land was acquired by Archer M. Huntington willed the land for a state park. It was there that his wife, Anna Hyatt Huntington, the internationally famous sculptress, worked with clay and scaffolding in her studio. The park is named after Archer Huntington's father, Collis P. Huntington, the railroad tycoon. Collis P. Huntington became one of the wealthiest men in the country in the late century by his promotion and completion of the first transcontinental railroad. He also established the largest shipyard and dry dock company in the United States in the late 1800's at Newport News, Virginia.
There's more, but I'll spare you and just get to the hiking and stuff.

All Things Huntington State Park
CFPA's Aspetuck Valley Trail
2016 TSTL Hike with the Boys
Other Trails
Anna Hyatt Huntington Sculptures
Lake Hopewell Lighthouse

DEEP's Huntington State Park Info
CTMQ's State Parks, Reserves, Preserves, & Forests