CT Hops for Hope Spotlight 10
Black Hog Brewing, Oxford
This is random, but I just read a bit about the Black Hog crew and am impressed with their resumes. Head brewer Tyler Jones holds a Chemical Engineerin degree. Another guy there is an Army Ranger. Taproom maven Marissa worked at Yale in geochemical research. And everyone knows the Sobocinski brothers' Caseus/Cooking Channel/ordinary bar business empire. Logic would dictate when you put a bunch of smart and successful people in one brewery, it is going to be a darn good brewery.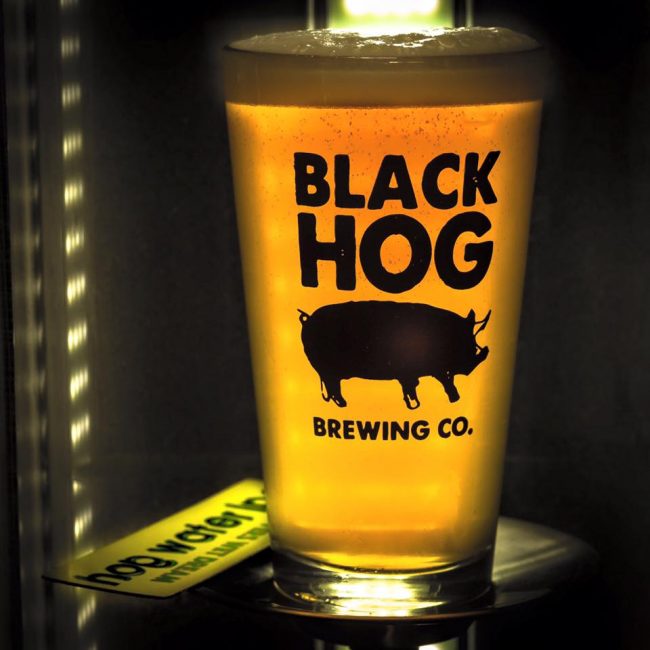 Learn more about the charity we benefit and why we do it
Black Hog nails all aspects of successful brewery life. Social media, branding, artwork, events, distribution, media, classic styles (their Granola Brown is one of the best "always available" CT beers, easily), experimental brews (their Disco Pig series), and last but not least, pouring at CT Hops for Hope on September 2nd in New Britain. And we are grateful for that last one!

Treks out to Oxford aren't in the cards for many of you. And that's a shame, as the funky little fun space Black Hog has created is always bustling with happy patrons; playing various lawn sports and indoor games. The staff is always happy and informative and if you get a chance to meet Marissa, Tom, and/or Tyler. If you do, be sure to thank them for pouring at CT Hops for Hope, where 100% of your ticket purchase goes to charity! Because a trek to New Britain for the fest will be the best decision you've ever made in your life*.
*Hopefully not true, but it WILL be awesome.
CT Hops for Hope, September 2nd in New Britain
Get your tickets now!