Hurricane Swirly Earl
September 3, 2010
All week we'd been hearing about the impending doom named Hurricane Earl. And there we were, on the south coast of Rhode Island about to be wiped off the face of the earth. As it turned out, quite fortunately for us, the storm weakened and turned eastward and was nothing more than some hard rain for some periods of time.
Heck, even the waves never got too crazy – but I was amazed at the surfers who were out in it at the height of the storm. Anyway, we made our way back across friendly borders into Connecticut and hit two of the furthest museums from our house in West Hartford. It all worked out well and the next day we went home.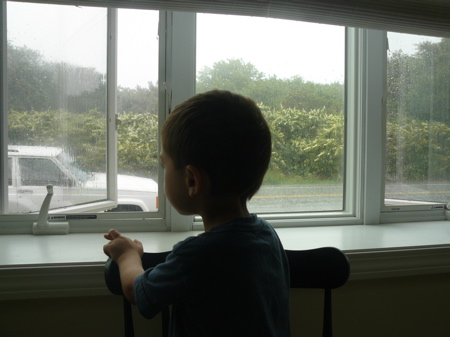 Damian promises to be a good boy* (*Note fingers)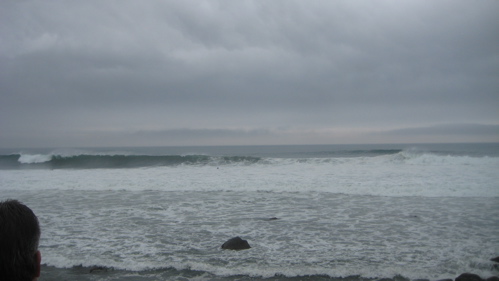 I went down to the true Point Judith and watched some surfers for a while.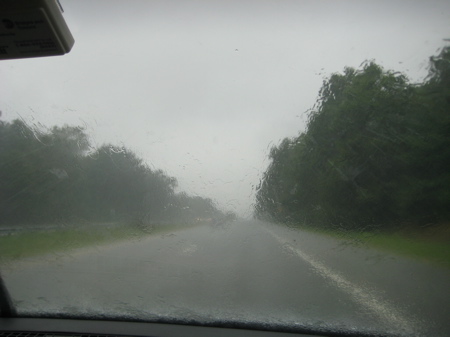 Yeah, it rained pretty hard.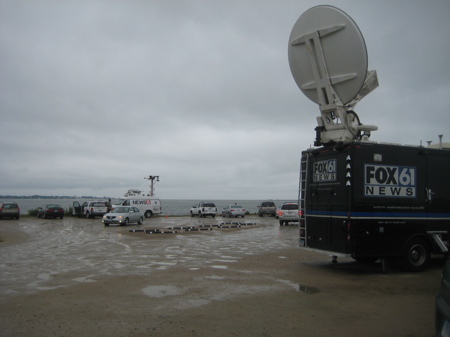 In Stonington, local news stations were expecting a bit more of a wallop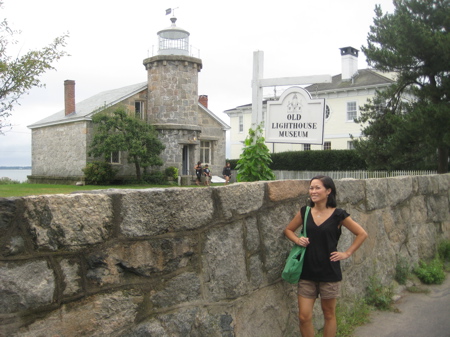 Bah, we had the Old Lighthouse Museum to get to! (CTMQ Visit here)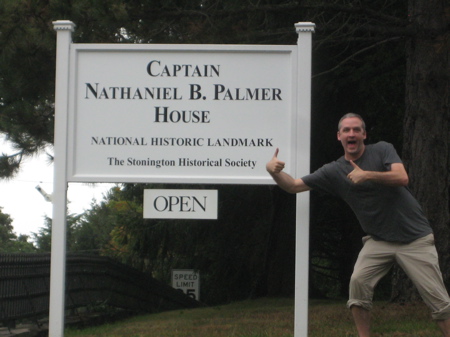 And the Captain Nataniel B. Palmer House too! (CTMQ Visit Here)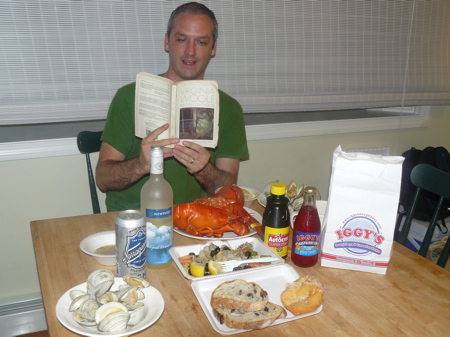 Ahhh, ending our vacation with a table-ful of Rhode Island goodness! (And reading the worst, yet most apropos book ever – CTMQ review of To the Lighthouse here).