Just Beachy
August 31 – September 1, 2010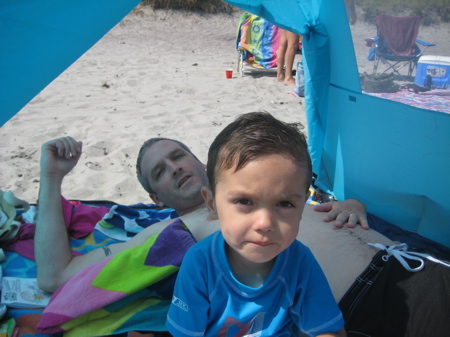 Behold the mighty alabaster belly!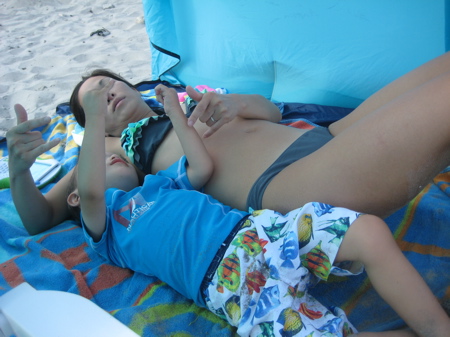 Here, Hoang and Damian were signing "I love you" to each other. Awwww…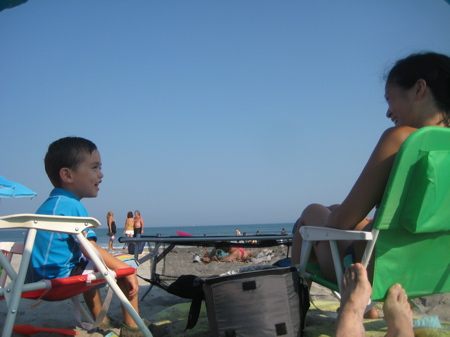 Here, Damian was making faces and cracking Hoang up…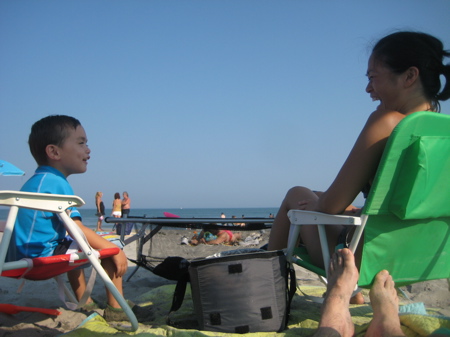 … Busting her up real good…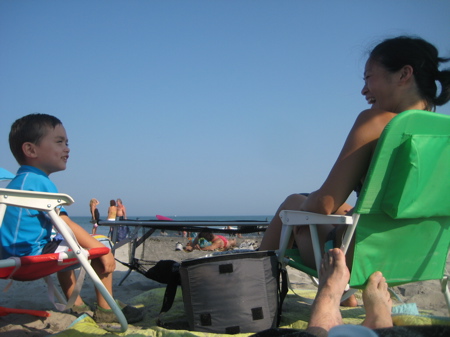 Seriously, this went on for a good long while, and then…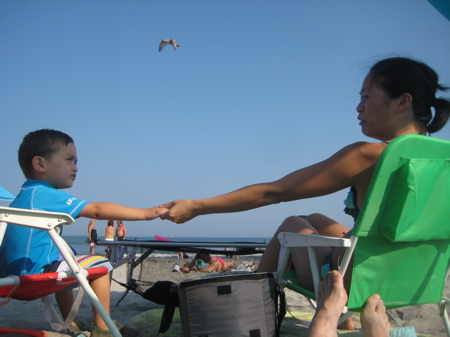 A moment of consoling prayer.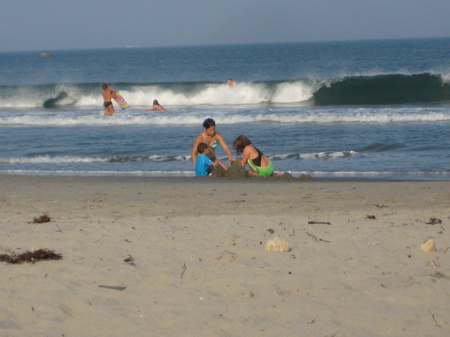 This random girl taught us how to make "drizzle castles." Damian loved it.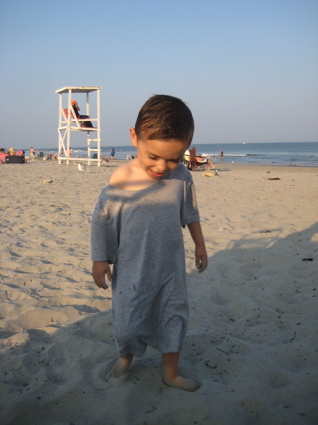 The boy loves "Flash Dance," what can I say?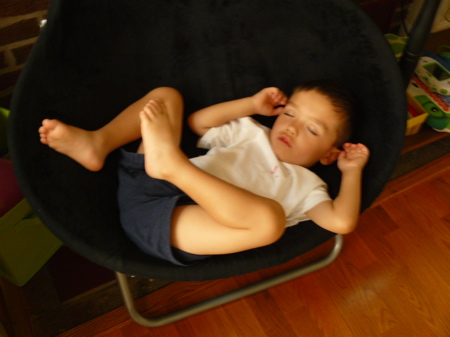 After one of Damian's Smith-Magenis Syndrome driven tantrums, he can fall asleep anywhere, in any position…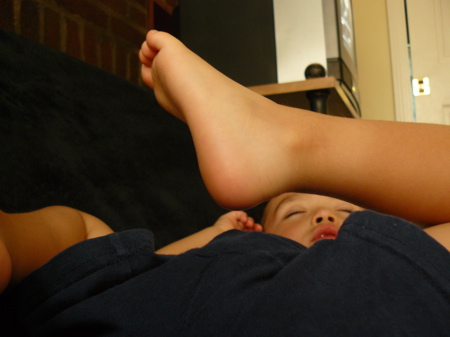 He slept with his leg up for an hour. Imagine that?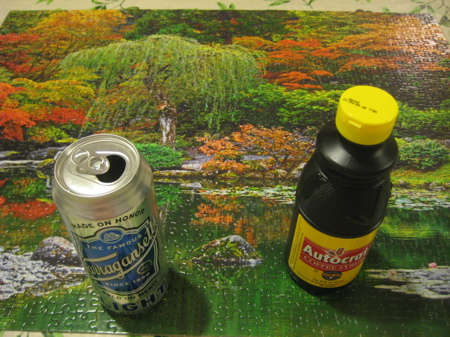 Meanwhile, we finished that puzzle on the patterned tablecloth while enjoying some of Rhode Island's finest beverages
Back to Rhode Island 2010
Continue to Day 6: Green Animals Topiary, Portsmouth