Tasteasy Like Every Morning
Tastease, 70 New Park Ave, Hartford
2016 Update:
Tastease was for sale. Then it wasn't. Then it was closing. Then it wasn't. Then it went through that whole cycle again.
And again.
Finally, after years of threatening to do so, in March 2016 Tony and Susan sold Tastease. They always wanted to sell it to "the right person" who would carry on the unique Tastease tradition. I have no idea how/if this will happen however, as Tony and Susan were two of the friendliest people in the city.
I wish them all the best in their much-deserved retirement.
One thing that Tastease is not is "Hartford's best kept secret" or "hidden gem" or whatever. It was maybe ten years ago. It is not anymore. Please, literally EVERYONE, stop saying this. Tastease sells out of the their mini-doughnuts every morning. Below is what I wrote in 2009.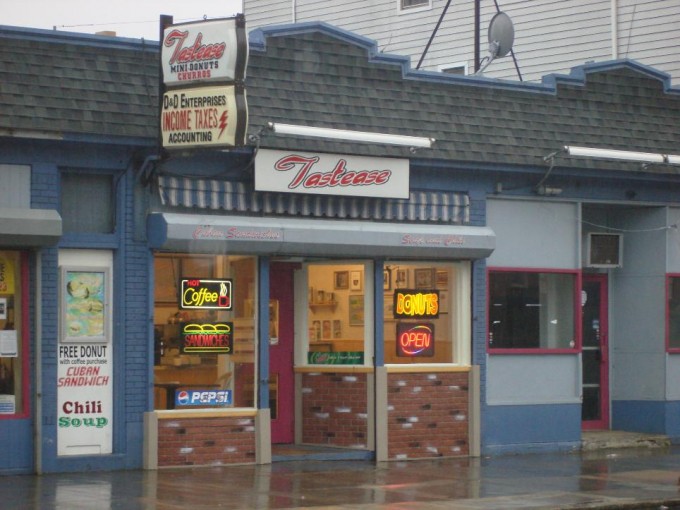 Tastease, June 2009
I shall write this intro with nary a Homer Simpson reference. Wait… Does that count as one? I don't know, I'm in a sugar coma right now after downing 8 Tastease doughnuts. That's right, I said eight.
Before you refer me to the nearest cardiologist, bear in mind that Tastease makes "mini-donuts" and something called "midi-doughnuts," whatever they are. I'm sure they are delicious though.
Just a few "Roadfood's Best" into my list of 62 foods/meals across the state, I've fallen in love with my first one. Tastease is mere minutes from Damian's preschool. And while there's rarely a wait, there's also the problem of inventory.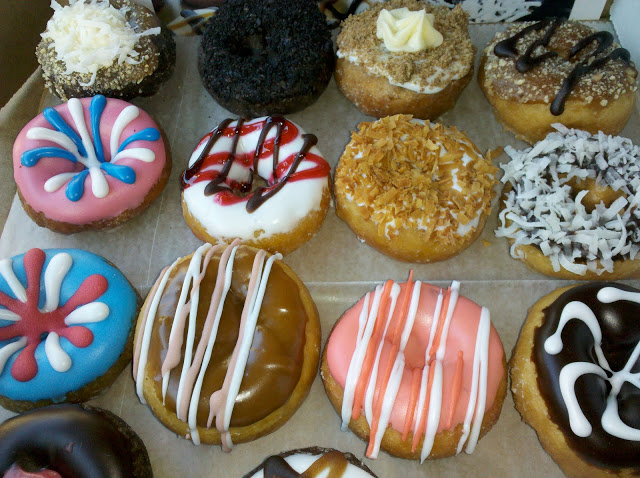 You see, locals gobble up the daily batch pretty darn early it appears, judging by my visit. I arrived around 9:15 AM and my options were severely limited from the usual array of 35 or so varieties. Although, I honestly couldn't imagine picking just 13 (they still give out the true baker's dozen here) from so many. My options were so limited, I think I took 13 of the remaining 14 flavors!
This tiny hole-in-the-wall joint is on New Park Avenue near Park Street in Parkville. Sure, you may see some shady characters nearby while picking up the donuts, but so what? You'll be fine, I promise. The owners here are ridiculously nice. If anyone ever says that Hartfordites are all mean, send them to Tastease and they'll change their minds.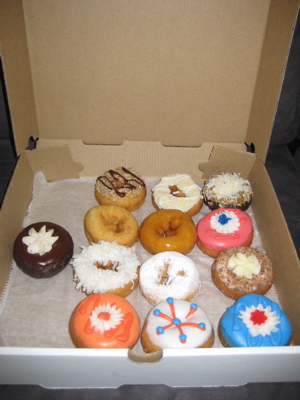 And I'm not the only one who thinks this. Checking a few online reviews, the niceness of the owners is foremost on everyone's mind. Connecticut Metromix says, "An extra-friendly and super-good locally owned donut shop selling adorable, carefully decorated mini donuts in such flavors as pumpkin, cappuccino, chocolate glazed, blueberry frosted, apple streusel with cream cheese frosting, cinnamon sugar dusted coconut cream, lemon cream, double chocolate frosted and peanut butter and jelly with a powdered top."
New England Day Trips notes, "It is run by a wonderfully friendly husband and wife team." A Yelper notes, "the woman who owns this place is an absolute dear. Hubby said she could not be any nicer!" Another says, "I'm greeted by just about the nicest shop keeper I have ever encountered in my life." On and on.
And since my pictures don't do this place justice, here are a few more.
Roadfood Review excerpt:
Strangely, they don't really have one. Just a lot of forum chatter. Their book (from which I'm following the list for these posts) pretty much only notes how wonderfully colorful and creative the donuts are here. Don't fret, you have me.

CTMQ Experience:
I parked and entered and immediately noticed A) the sparse selection left at 9:15 (This is aparently normal on a weekday), B) How wonderful the owner was to me, and C) they offer not one but TWO local Connecticut soda brands, Hosmer Mountain (CTMQ Visit here) and Avery's Beverages (review forthcoming). I was digging this place before I even concentrated on why I was there.
I let the baker/owner pick my 13 donuts for me – again, these things are about 2.5 inches in diameter – without telling me the flavors. I figured it would be more exciting that way.
Time was fleeting, but I had to rush home before an appointment in order to give Hoang a taste. Upon seeing the rainbow of doughnuts, her eyes widened and let out an audible gasp. The artistry and care that goes into making these gems is incredible. I can not believe they do this 5 days a week (they're closed Sundays and Mondays). It's amazing.
We ate. The doughnuts are not greasy in the least. They are wonderful – and the smaller size makes eating a ton of them so much easier, both physically and psychologically. We each ate halves of the things, savoring the taste and trying to determine the flavor. Hoang loved the chocolate almond variety. I could eat 20 of the cinnamon ones with the cream cheese frosting. Orange Juice doughnut? Delicious.
We plowed through the box throughout the day, wondering out loud a few times if we should save at least one for Damian. Then we ate two more.
Before we knew it, we were done the box (such a hardy pizza box it is, too)! Oh sure, devotées will probably be upset I'm drawing such favorable attention to their little secret. Oh well.
"They don't have a website, so you're just going to have to trust that this tiny Parkville Bakery is one of Hartford's best and worst kept secrets. Those who have visited once, become fanatical and tell everyone who will listen to them about this unbelievable place they just found. Those who have never been, don't have any idea that they're wandering around missing the most perfect little treats."
That blurb was written by my friend Jordan over at Hartford.com. She's a huge fan of Tastease and sent me a couple more pictures for you to salivate over.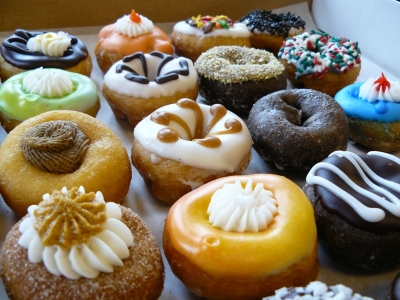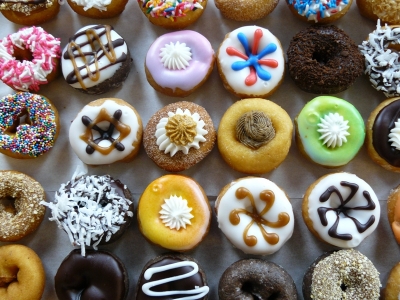 How can you deny this place?

CTMQ's Best, Unique, & Historic Restaurants & Foods