Pearl Street Branch Library
Enfield
There were 11 total Carnegie Libraries built in Connecticut. Today, only six remain as libraries. Back in the day, wealthy business magnates sometimes did cool philanthropic things like give money for libraries all over the world. Andrew Carnegie was one such rich guy, helping to build around 2,500 libraries around the world.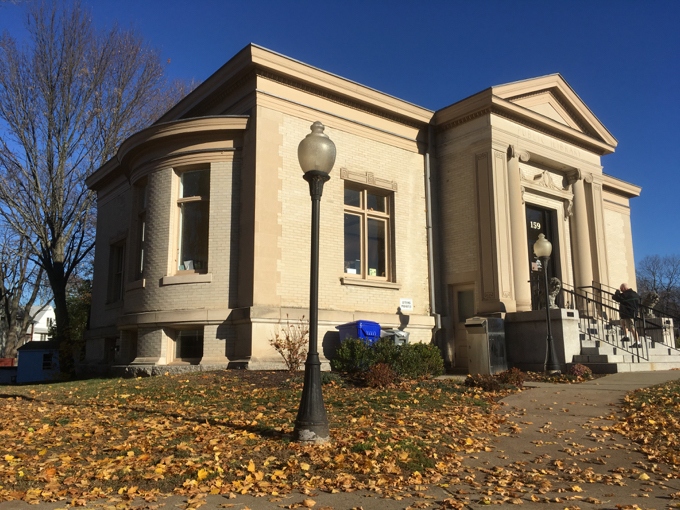 I think it's worth noting the Connecticut Six. So here we are, at the corner of Pearl and Franklin Streets in Enfield. I merely rolled down my window and took a picture.
A Brief History of the Building
1910: Andrew Carnegie gave $20,000 to the town to build the library. Local native John Pickens negotiated the proceedings with Carnegie.
1914: The new library was dedicated on February 27th and opened on May 5th.
1920: A German 77 cannon that had been captured at the Battle of Argonne was placed on the library lawn and dedicated on November 11th. (It was later broken up and used for scrap during World War II.)
1967: A new centrally-located library for Enfield was built on Middle Road.
The library celebrated its 100th birthday in 2014 and the Courant had a nice little article about it.
I like libraries. I really like cool libraries.

Carnegie Libraries that are still Libraries in Connecticut