Melting Superlatives
Putnam
February 11, 2017
When Putnam was mentioned as one of the towns I was close to completing, someone commented on the CTMQ facebook page that I simply must get out there for the town's annual Fire & Ice Festival.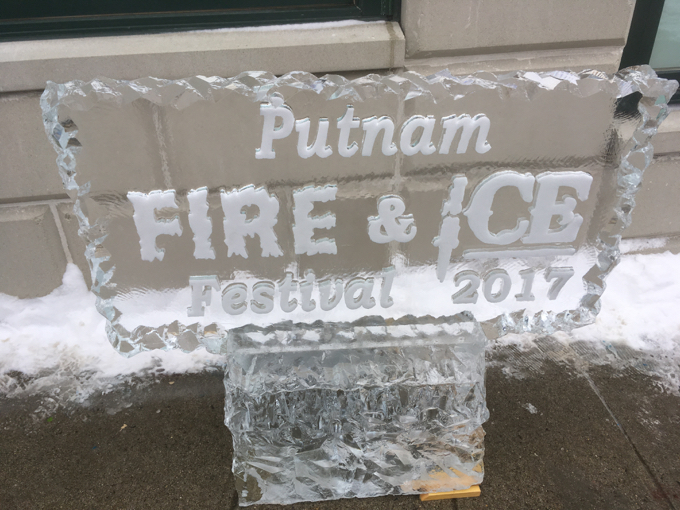 I was initially skeptical, as I don't really go to every town festival. Just not my thing. But then that person said that it was the "largest single ice-block competition in the United States!" A dubious superlative! This IS my thing!
We were so there.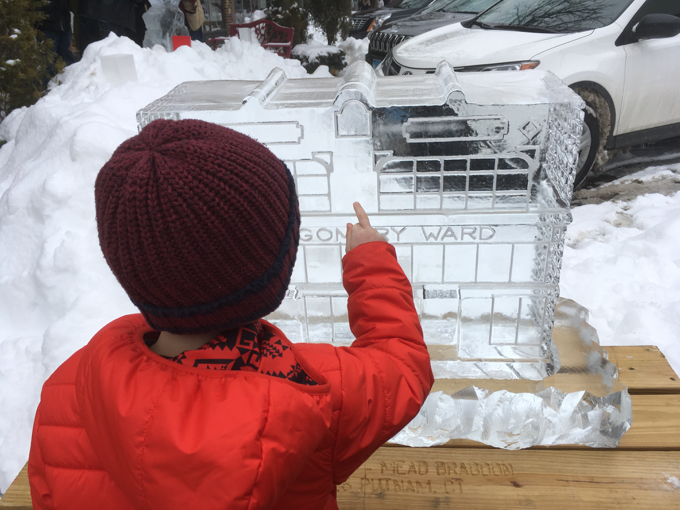 And that's why we bundled up the boys and drove through some snow squalls all the way out to the northeast corner of the state in February. Dubious superlatives are a CTMQ family affair.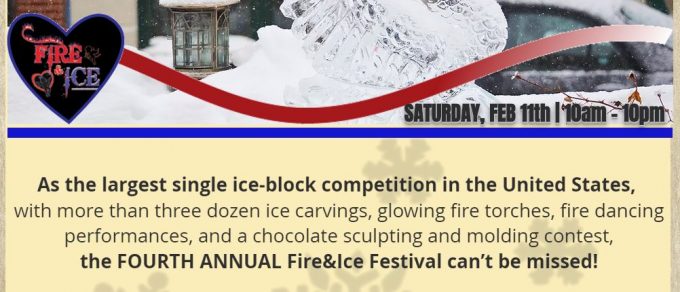 Putnam is really doing a good job of revitalizing and marketing itself as a sort of artsy enclave in a very non-artsy part of Connecticut. This was an industrial town surrounded by farms for centuries. Now? It's an industrial town surrounded by farms with an art-centric downtown area of maybe 3 blocks.
I can dig that.
We found what appeared to be one of the last parking spaces in the entire downtown area and hit the streets. For days I had been pondering the mind-blowing idea that little Putnam, Connecticut hosts the "largest single ice-block competition in the United States.
That just seemed… impossible. Is the qualifier "single ice-block" the specificity that most of these goofy superlatives contain to make them legitimate?
Regardless, we trudged up the slippery sidewalk hill in anticipation of some mind-blowing ice sculptures.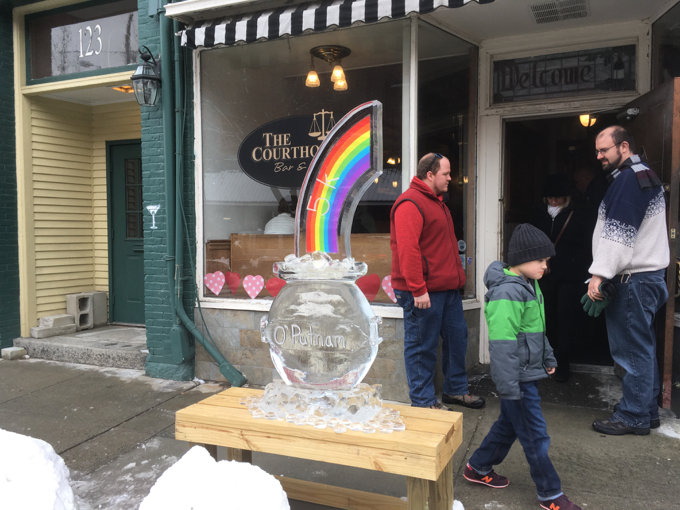 The hustle and bustle of small town Putnam on a snowy winter's day was really cool to see. I loved it! It was not warm. It was a rather crappy day. Not many people live out here. And yet… there were crowds!
As we walked the first stretch of ice sculptures, Hoang and I immediately became confused. We slipped and slid past some local high school kids with hammers and chisels making what appeared to be… a giant free-form ice cube? Perhaps it was to become Han Solo's Carbonite sarcophagus?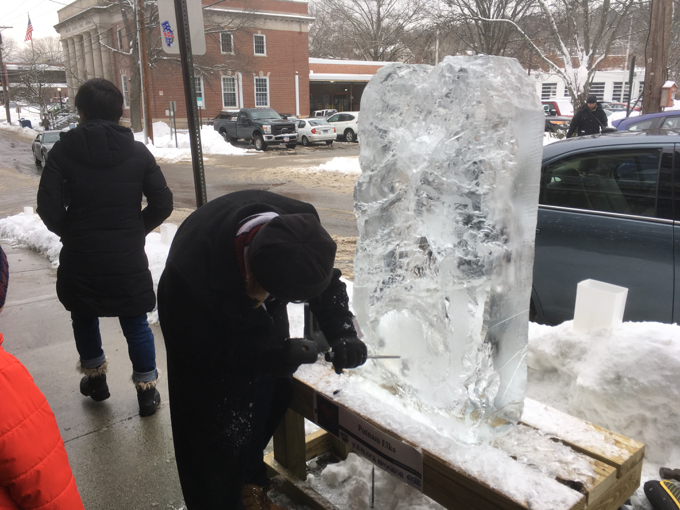 Hm.
We quickly came to learn that pretty much anyone could enter this contest. You could have. I could have. High school kids goofing around could have – and DID.
And it wasn't like there were ice sculptors and sculptures every ten feet either. What were we missing?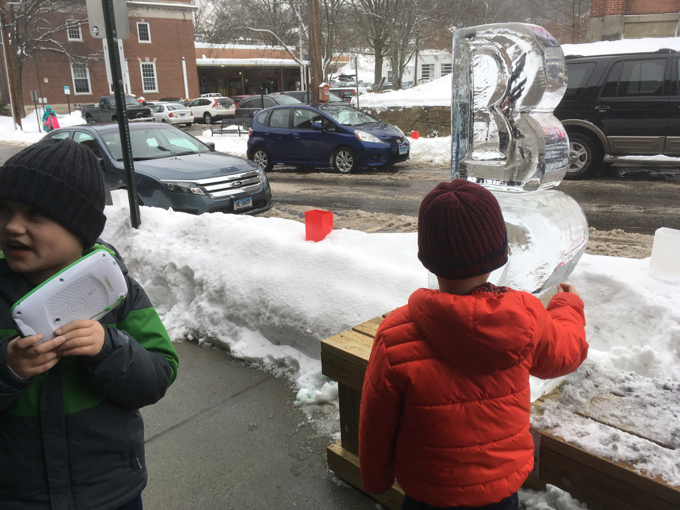 Was it, perhaps, that there just aren't any other "single ice-block" competitions in the United States? But we'd been to one in Chester and while it was definitely smaller, it wasn't that much smaller.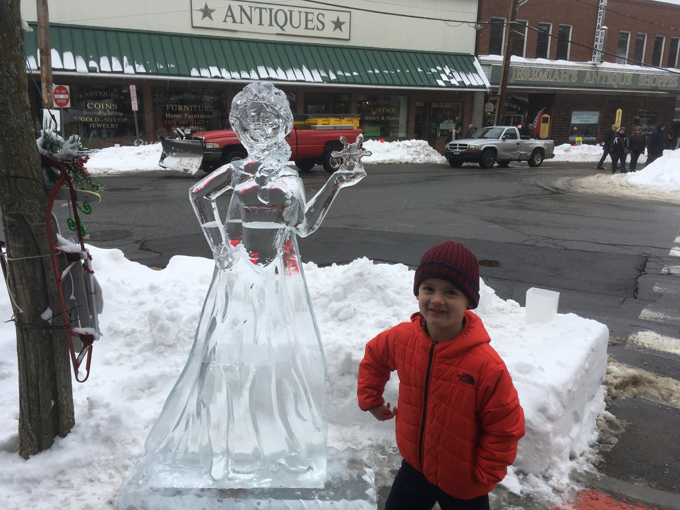 So I just did what I do. Can I find a larger "single ice-block" competition in the United States?
Yes. Yes I could.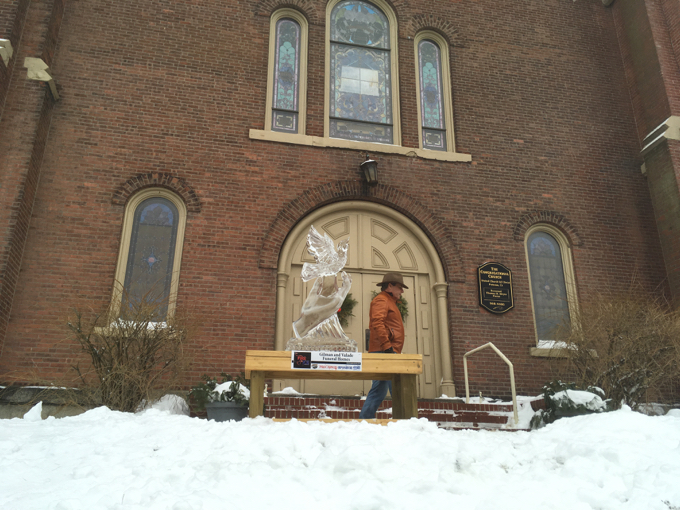 The World Ice Art Competition is an annual event in Fairbanks, AK. It is huge. Tens of thousands of people from all over the world attend. It's pretty much the biggest thing in Fairbanks every year.
Oh! You cry! But what about the "single ice-block" thing? Fair question. Putnam boasts "over three dozen" sculptures. Fairbanks?
[In 2016], 47 teams took part in the single-block competition at the George Horner Ice Park, from the United States, China, Japan, United Kingdom, Australia, Mongolia, Thailand, Korea, France, Mexico, Russia, Croatia, Monaco, the Philippines, Germany and the Netherlands.
There's another one in Michigan this is also quite a bit bigger.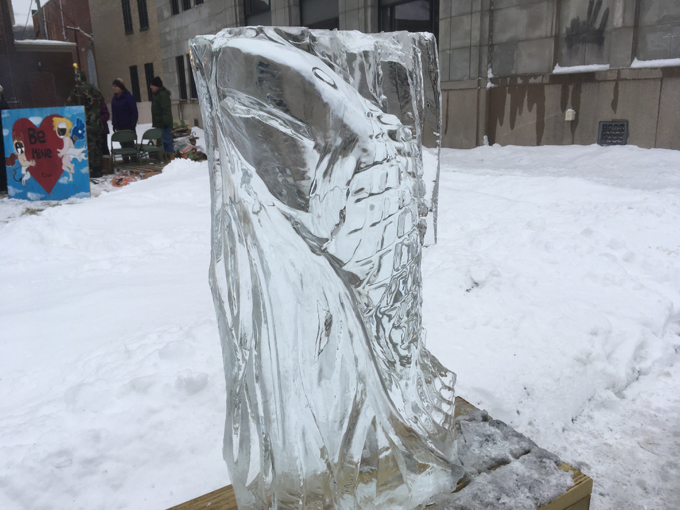 BUT! But, perhaps, Putnam can boast being the biggest "single ice-block competition in the United States" because these other competitions have other competitions as well. (Like, multi ice-block competitions.)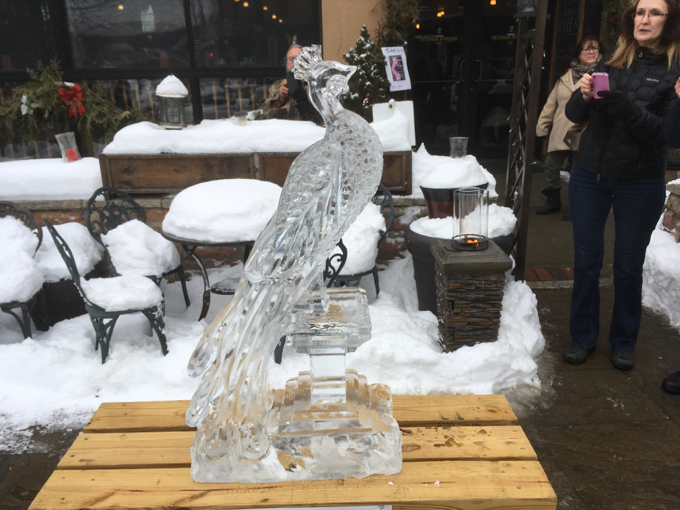 Okay. We can pretend… and continue to enjoy strolling the streets of Putnam and looking for our favorites.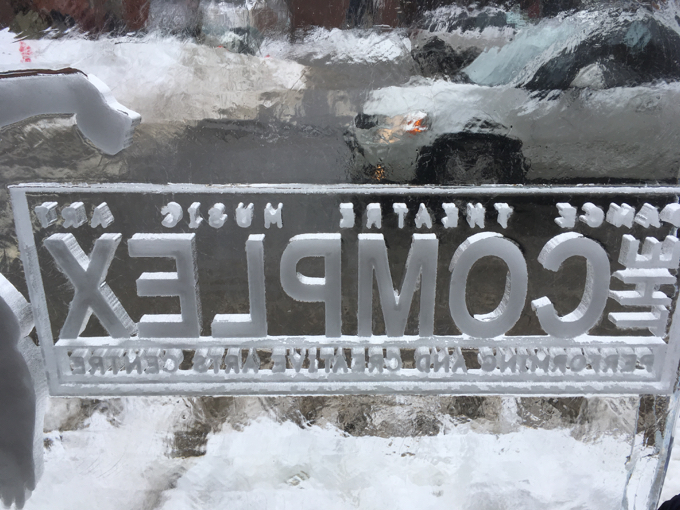 After all, I don't want to pick on Putnam. I like Putnam.
Beginning at 10:00 a.m., the tradition of professional and amateur ice carving decorates the streets of downtown Putnam with both pre-carved ice blocks and live demonstrations on display. All of which are sponsored by local businesses. Throughout the day, patrons can watch as 300 lb. ice blocks are transformed into a variety of shapes and figures.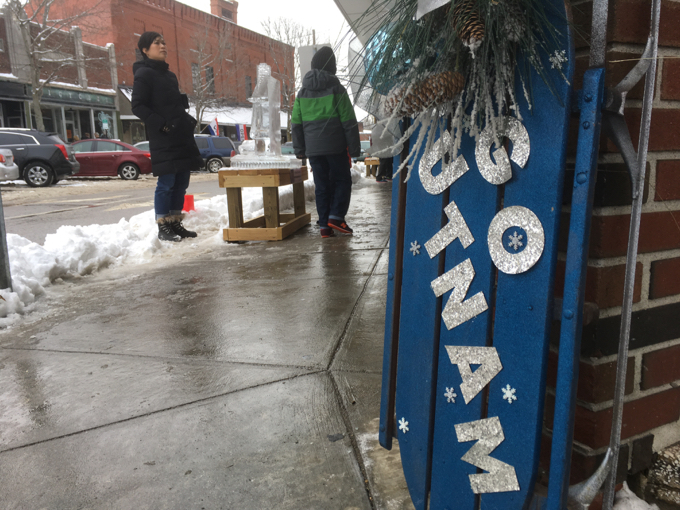 The professional sculptures – many of which were created in advance – were quite impressive to say the least. It was tough for me to "judge" the works in progress of course. Who knows what magical wonders they could have become by nightfall?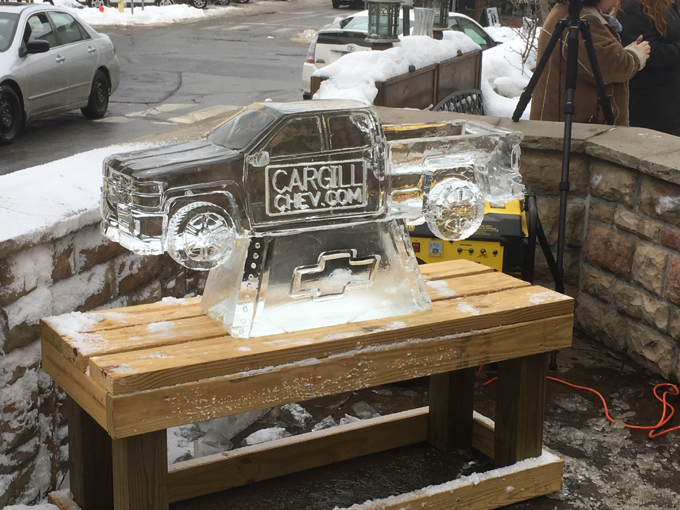 This annual event is really cool and involves much more than the dubious competition. Putnam has several art galleries and they were all open for special events. There were outdoor bars and bands and restaurant specials and fire-artists at night.
It's a whole thing. And despite the festival not living up to what we had built it up to be in our minds, it's still cool.
And you should go next year. Heck, you should enter. But please don't make this: