Gay City State Park
Hebron, Glastonbury, Bolton
Gay City is one of those state parks that is an almost equal mix of history, hiking, and… I guess swimming. Gay City was first settled in 1796 by a religious sect led by Elijah Andrus and later by Rev. Henry P. Sumner. The Gays soon comprised the majority of the 25 or more families who then lived in the community. The residents kept strictly to themselves, existing as distinctly separate from the neighboring communities.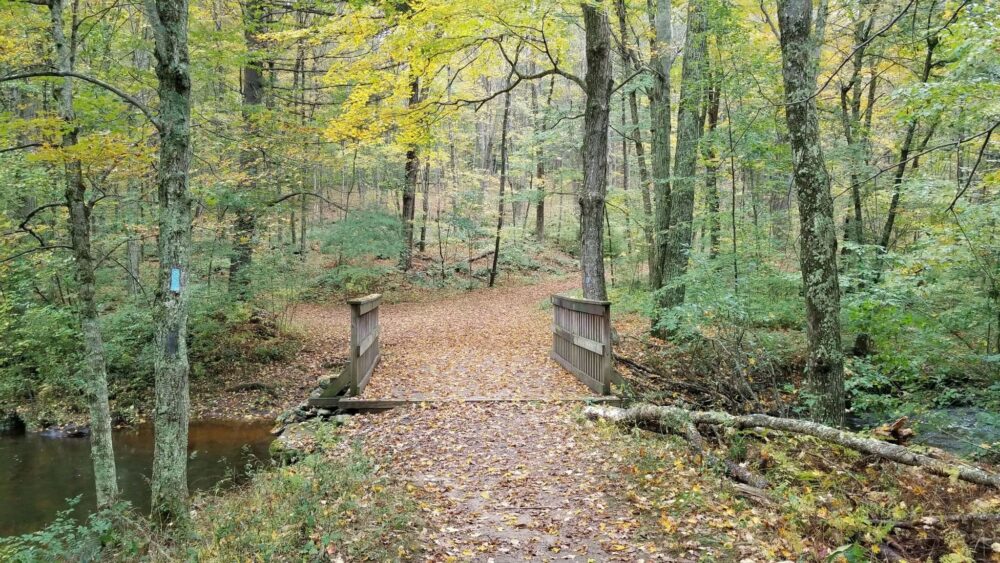 The community kept trying to sustain itself through a series of mills and such, but they kept burning down and their numbers kept dwindling with each American war. But it did last until the Civil War or so, and the ruins dot the woods all over the park. A park which is covered in trails. Trails which I will hike and document.

All Things Gay City State Park
Gay City's Main Trails
Gay City's South & Southwestern Block of Trails

DEEP's Gay City State Park Info
CTMQ's State Parks, Reserves, Preserves, & Forests