"I'm Still Standing…"
Hartford's Flatiron Building
529-543 Ann Uccello Street
There's really nothing very interesting about this building at all. Just being honest. But in my endless travels around Connecticut, I haven't seen too many true flatiron buildings. There are a bunch that wear the flatiron title, but simply don't rate in my opinion. Take for example this one, at Congress and Main/Maple/Jefferson/Wyllys in Hartford:
Sorry, just way too rounded off for me. I'm sure there are other, "real" flatirons around the state, and there's supposedly another on in Hartford's north end somewhere. But for me, the abandoned mess at the mess of an intersection at Ann and High and Main Street is the best.
Look at that majestic beast! Hey, when the famous Flatiron Building was built in New York City in 1902, some of the local opinion was unkind.
The New York Tribune called the new building "A stingy piece of pie … the greatest inanimate troublemaker in New York", while the Municipal Art Society said that it was "Unfit to be in the Center of the City". The New York Times called it a "monstrosity".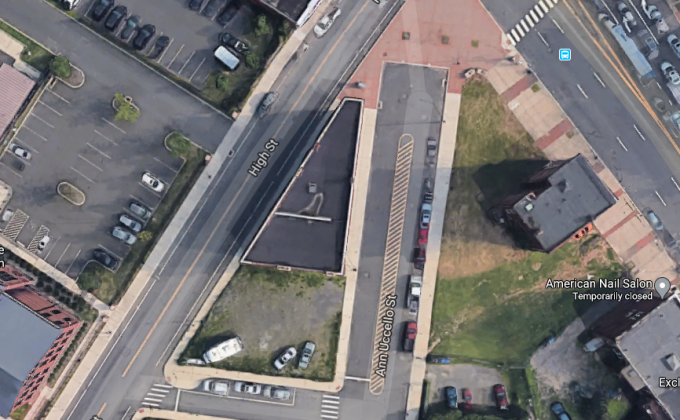 As for our Neoclassical Revival structure that was designed by Frederick R. Comstock – it was built before its famous cousin to the south. Yes, it was built in 1896! And… it has been vacant since a fire in 2004. As far as I can gather.
It also happens to be located in Hartford's "DoNo District," which means "Downtown North" and is a terrible moniker, just north of I-84 and the baseball park. This is the area that has been slated for revitalization in the 21st century with many starts and stops and grifters and cronyism and lawsuits and lies. (The Keney Memorial Clocktower stands across the intersection.)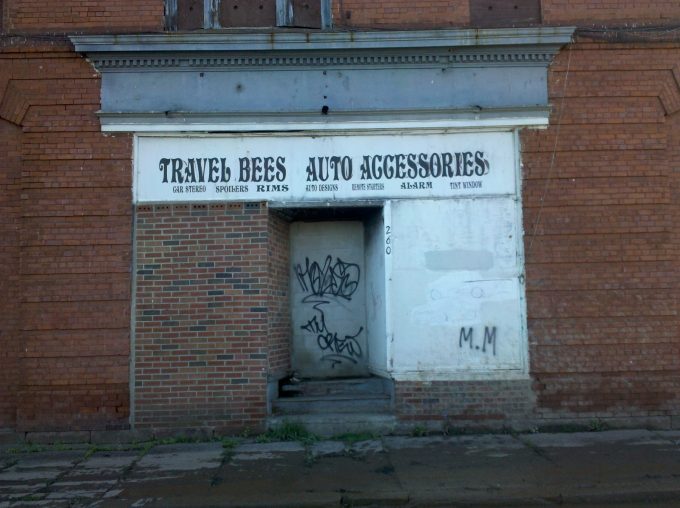 But! In February 2020, New York landlord-developer Shelbourne Global Solutions LLC acquired the long-vacant building and adjacent lot for $400,000.
In a statement, Ben Schlossberg, managing member of Shelbourne, said his group plans to redevelop the three-story, brick edifice into new housing space, and called the purchase "an important component of our long-term plans to organically invest in the Capital City."
Really?! Wow. Why? I mean… that's cool. I don't believe him for a second, but who knows. Shelbourne has been buying up a ton of Hartford properties and they can't all be for "mixed use retail and residential space."
Shelbourne owns both the Stilts Building and the Gold Building, in addition to tons of other properties. We might have to rename our capital city "Shelbourne" before they are done.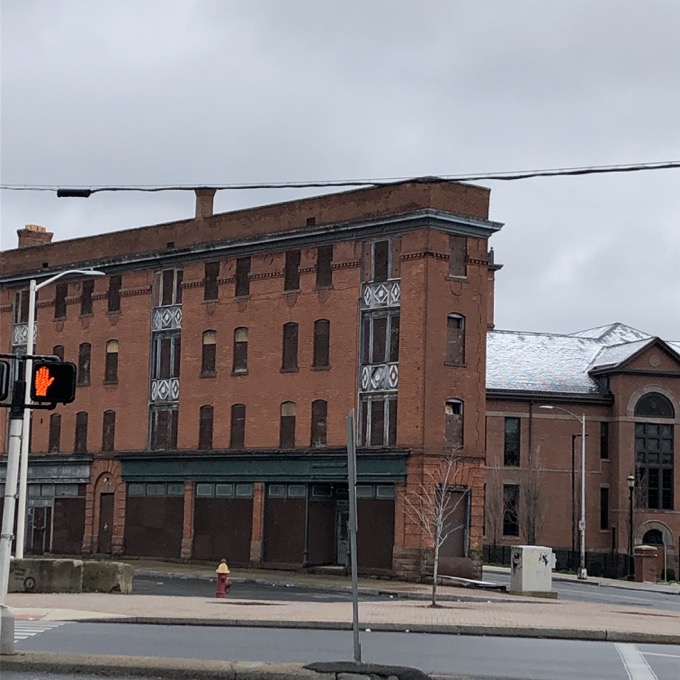 Houses, Ruins, Communities & Urban Legends