Hartford's Town Trails
You didn't come here expecting much of anything, did you? Hartford is an 18 square mile city. Like a real city. Sure, there are a few parks – nice parks! – but most don't have any trails per se.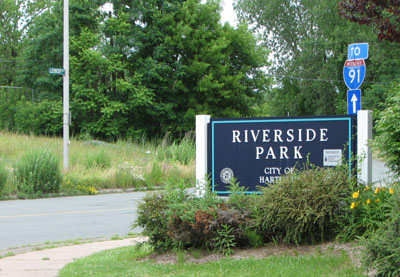 Keney Park has trails; lots of trails! And there's the string of parks and efforts along the riverfront on the city's eastern border. And heck, back when I started this website the Keney Park trails were littered with murder victims* and the riverfront was a mere glimmer in some dreamer's eye. We've come a long way in New England's Rising Star.
*slight exaggeration

My Hartford Town Hikes:
Charter Oak Landing
Keney Park
Riverside Park

CTMQ's Guide to Hartford
Various maps of Hartford
CTMQ's Town Owned Land Trails