HOOOOOOOLLLLLLLLLLLLE!
Kettle Hole Trail, Ledyard
January 2016
When my son Damian was younger, one of his favorite words to say was "hole." Now, Damian didn't develop any speech until around five or six years old, and wasn't able to clearly communicate until maybe seven or eight. But "hole" was one of his first words, said while pointing to a small hole that was drilled into our living room floor at the time.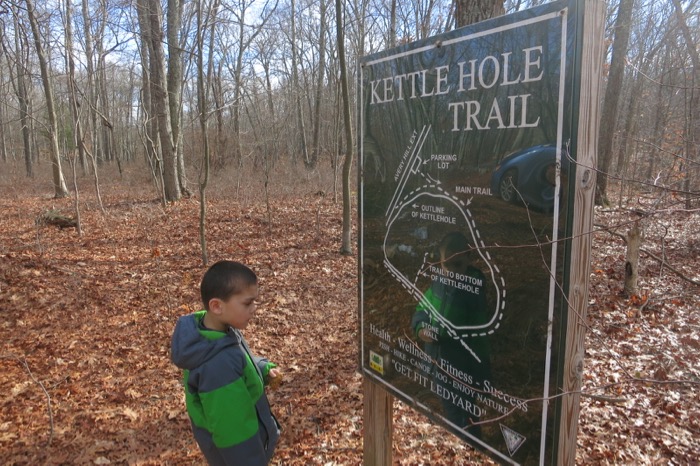 We eventually filled in the hole and, well, moved out of that house, but Damian's way of pronouncing "hole" has stuck with us many years later. "HOOOLLLLLLLLLLLLLLE!" We still say it (and a few other examples of his early verbal efforts) in conversation around the house.
Perhaps that's why I made the effort to take Damian down to Ledyard's Kettle Hole Trail. If only to hear him, now a few years older than six, say one of our favorite words again. That, and the fact that this trail is very, very short. In fact, when hiking it in the winter, I think you can see your car parked out on Avery Hill Road almost the entire time.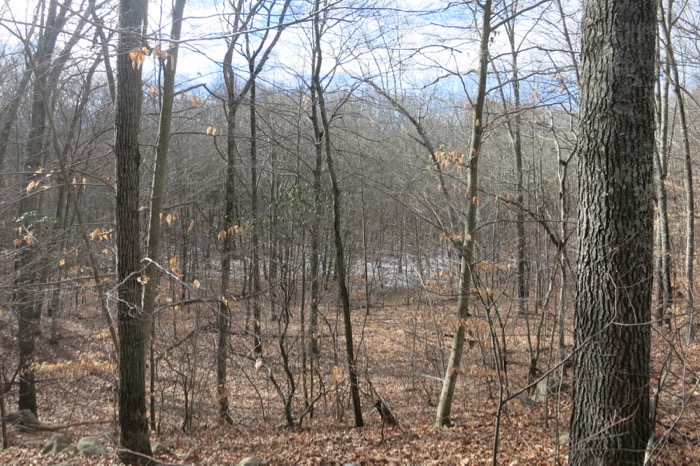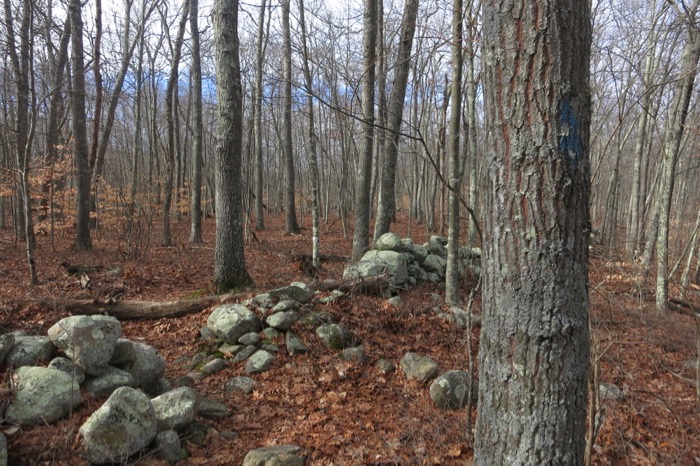 Ledyard highlights some of its cool geography by clearing trails through and around it. There's another trail through what they call a "glacial park," but the kettle hole trail is another effort at educating townsfolk about Ice Age forces on their land.
A kettle (also known as a kettle lake, kettle hole, or pothole) is a depression/hole formed by retreating glaciers or draining floodwaters. The kettles are formed as a result of blocks of dead ice left behind by retreating glaciers, which become surrounded by sediment deposited by meltwater streams. The ice becomes buried in the sediment and when the ice melts, a depression is left called a kettle hole.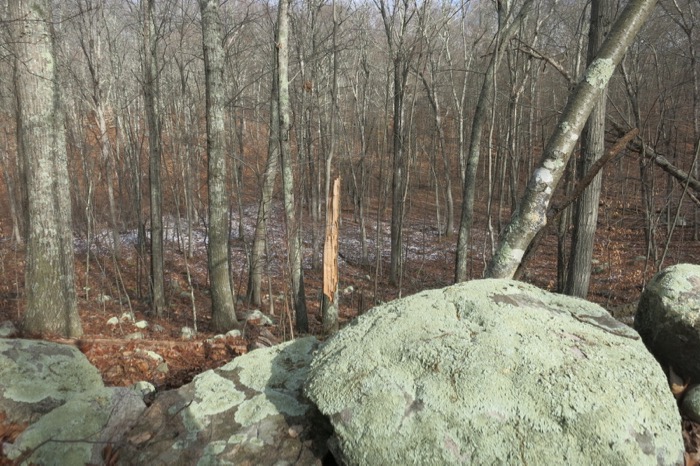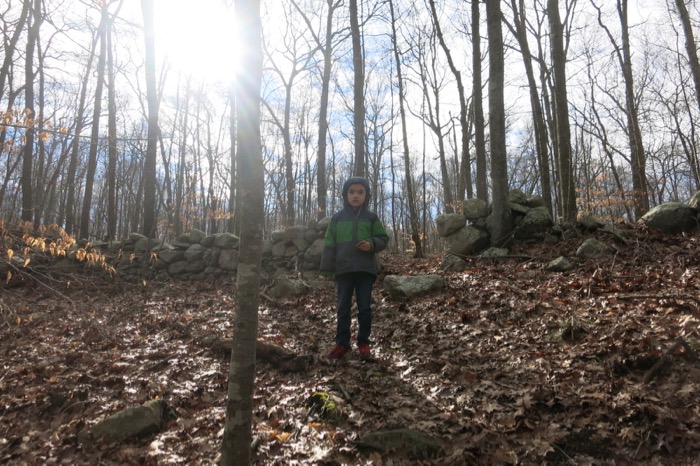 Kettle holes commonly became bogs or ponds, but this location is an rare example of a dry kettle hole. And it's deep. Way deeper than you can see in my pictures and way deeper than most other Connecticut kettles.
The parking is a bit sketchy and the trail is short, flat, and not too exciting on its own. When hiking counter-clockwise, the last third or so is along the shoulderless road. But it circles the entire kettle and there's a spur trail that you can take down into the thing. It really gives visitors a good… impression of what a kettle hole is.
Thank you. Thank you very much.

CTMQ's Ledyard Town Trails page