Lawrence, Welp
South Windsor: Lawrence Road Park
~0.5 miles, June 2017
There are five trailed properties on my South Windsor town trails list. I had this idea to just bundle them all together when I write them up because really, I think we can agree that South Windsor's town trails aren't exactly clickbait pages.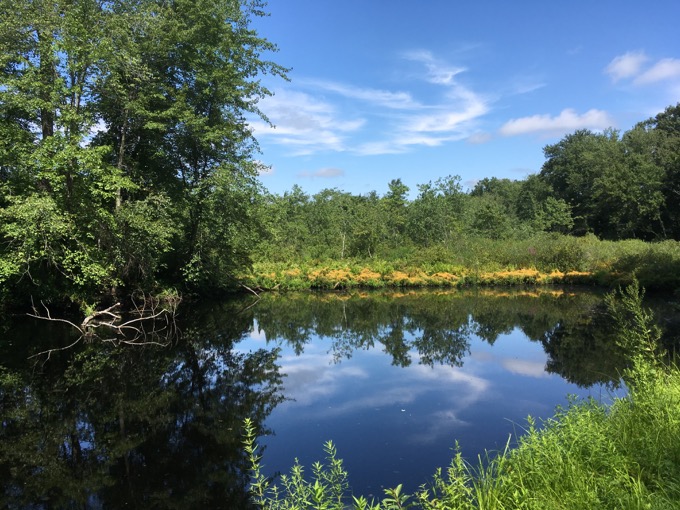 Then I hiked one. And then another. And another. And they worthy of separate pages.
So here we are. Lawrence Road Park!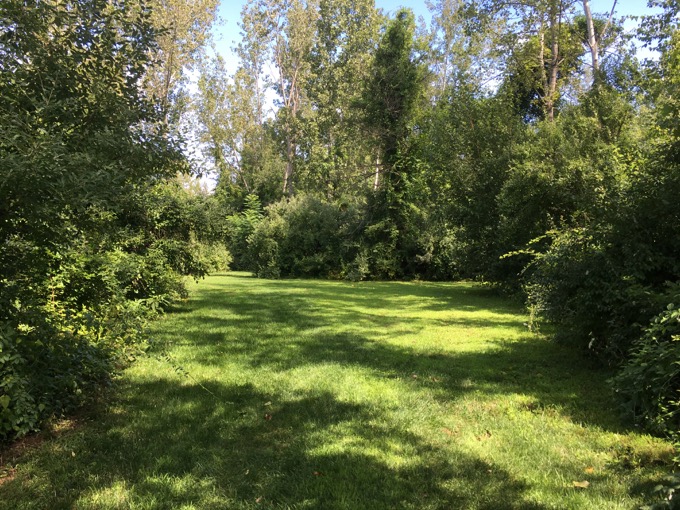 Here's the deal… I'm not telling you to get into your car to go walk around this place. Leave that lunacy to me.
So why am I telling you about it? Simply because after traipsing through all five of South Windsor's trailed properties, I still can't wrap my head around how well-maintained they are.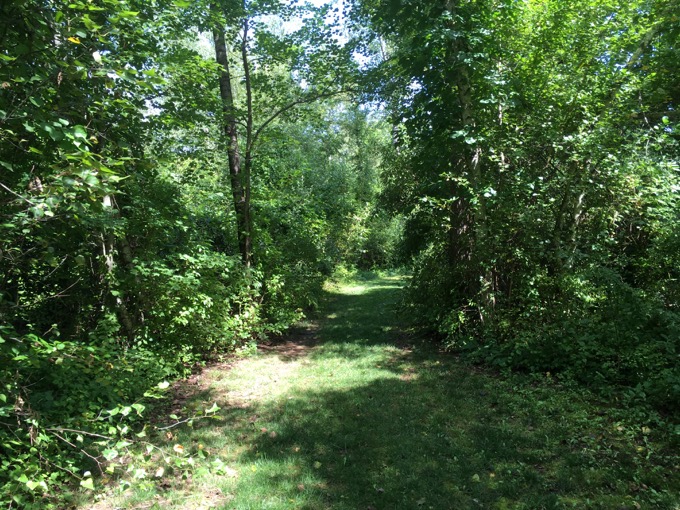 Where the trails are grass covered, they are mowed impeccably. Where they are woodsier, they are cleared and blazed. Where there's need for a boardwalk or bridge, there's a very nice boardwalk or bridge.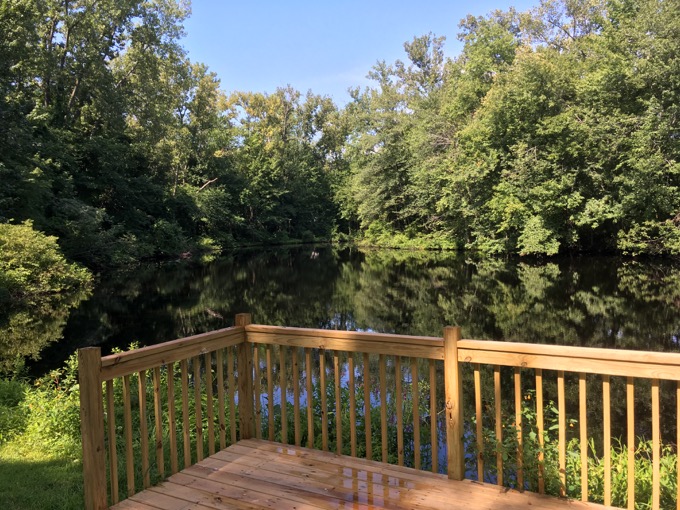 It's kind of crazy. (Keep in mind I've walked many, many hundreds of miles around Connecticut. To have this level of care for such small little unheralded properties is rather impressive.)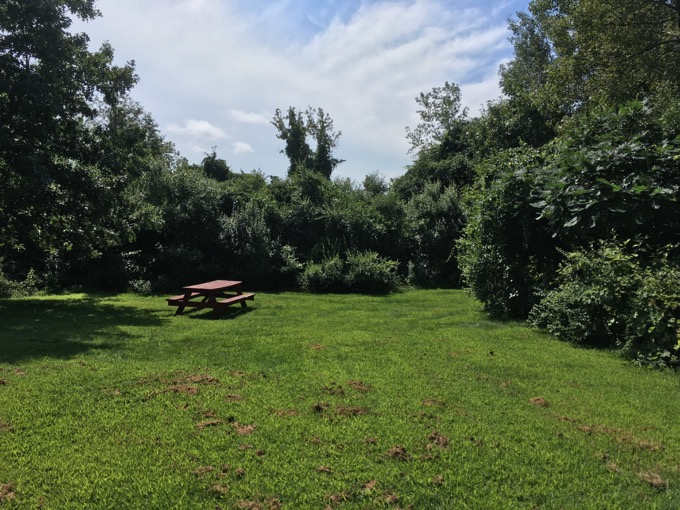 Lawrence Road Park is very small. You park, you walk down to the pond, you marvel at the little deck overlooking the pond, you walk back to complete the circuit, you check out the other side of the park for a few minutes, you get back into your car.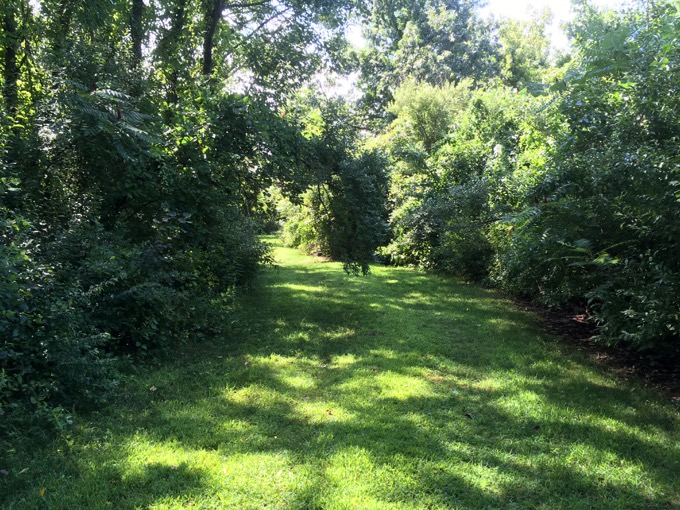 That's it! But just look at the freshly mowed grass!
And that, my friends, is why I just took the 3 minutes to write this page.