Little Red Corvair
Little Red Barn Brewers, Winchester (Winsted)
July 2019
Little Red Barn is one of those breweries that would probably be successful no matter what. Located on the fringes of downtown Winsted, it has a large built-in customer base – many of which can walk home. Winsted is a blue-collar town with relative few bars to compete with the brewery. Build a decent brewery, brew acceptable beer, and you'll be fine.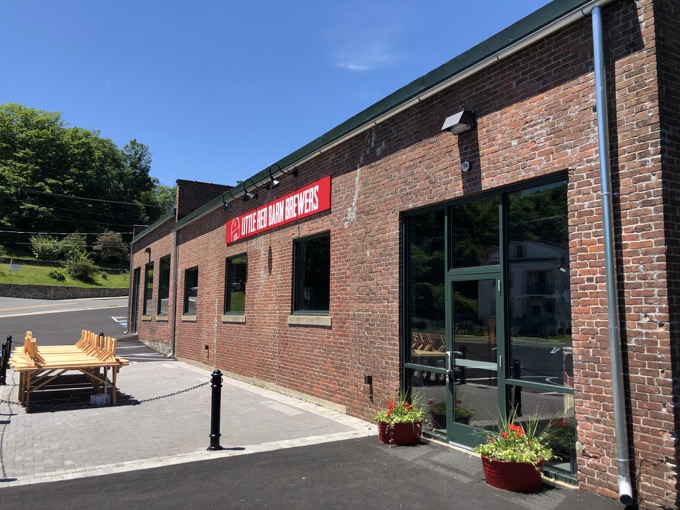 Of course, LRB wants to be better than decent and "acceptable." They had a pretty good social media push leading up to their opening and a hugely successful Kickstarter campaign – at a time when, let's be honest, no one gives a hoot about brewery crowdfunding anymore. Hats off to the LRB crew.
A crew which consists of bros – literal bros! – and has the same ol' story. You can write it yourself. Go ahead, give it a shot…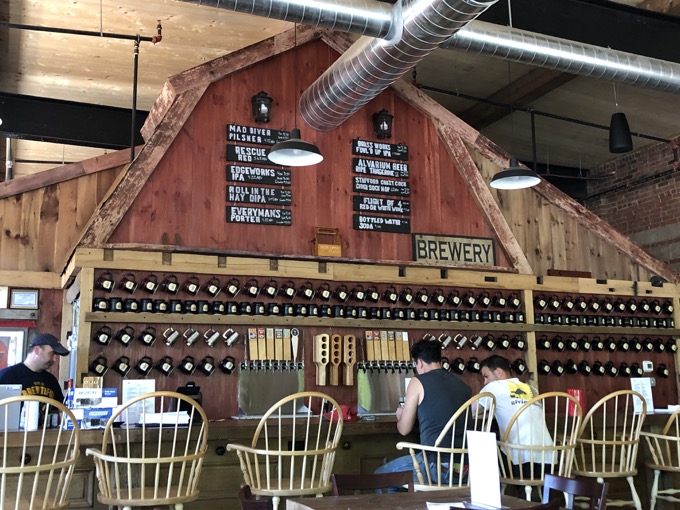 Let's see how you did. LRB Brewers are two brothers and a friend. The brothers got a Mr. Beer kit for Christmas one year and they enjoyed making terrible stove-top beer. So they learned more about home brewing and brought in a life-long friend to help them taste and test. That guy's parents let them brew for real in a, yup, Little Red Barn in their back yard and the guys became Barkhamsted Backyard Brewmasters.
People liked their beer, so they opened a brewery in Winsted. And here we are. One slight twist is that these guys are from here. Having grown up in nearby Barkhamsted and New Hartford, they attended the regional Winsted school district and are familiar with the town.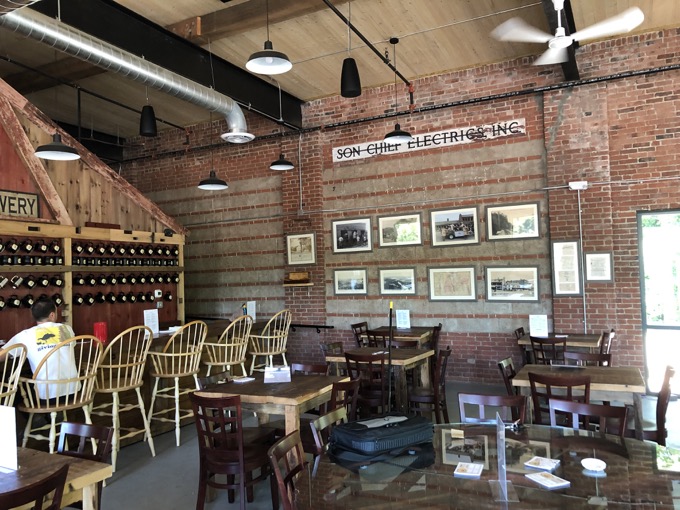 So they knew that lots of young people who live in the nearby lofts could be regulars. And that many people drive past the brewery on their way up to Highland Lake. (In fact, my brother-in-law lives on Highland Lake and I love it there… for what it's worth.) Bonus: It's a Jart's throw from Ralph Nader's Museum of Tort Law, so all those Corvair fans will be popping in as well. In short, Little Red Barn is built for success.
And having driven by with my family on the way to the lake a few times in the late summer and fall of 2019, the packed parking lot and crowded patio confirm all of this.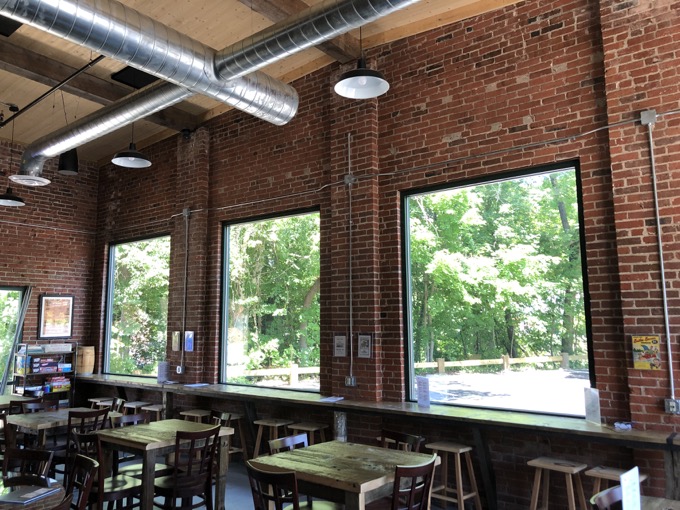 But… in my world, that all matters little. Of course, it is all that matters to the brewing brothers and their friend – and I don't want to take that away from them. The real question is: Is the beer worthy of the crowded parking lot and filled patio?
I arrived at opening on a weekday during their first few weeks of operation. Objectively not the fairest time to visit a brewery. But here I was, alone with one of the owners as he was doing some accounting and general fixing up.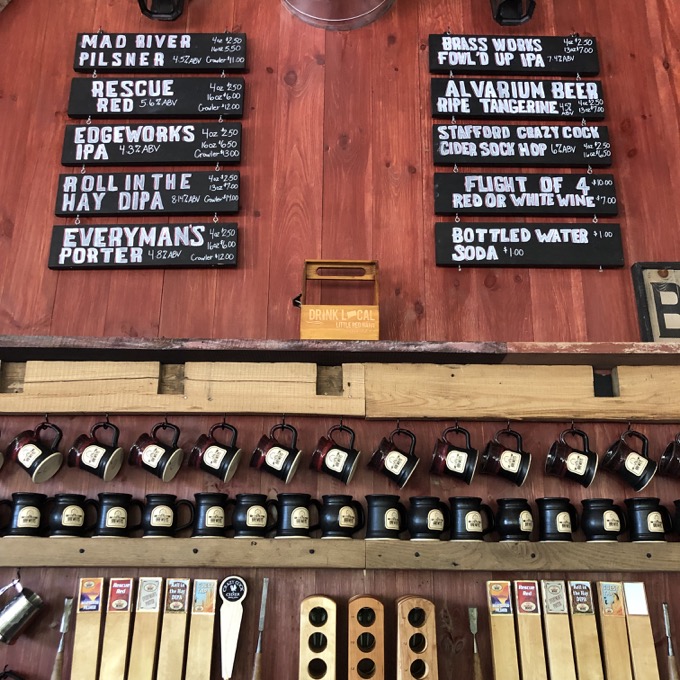 Despite that, he was effusively nice and accommodating to me. Apologizing for his being distracted and trying his hardest to be engaging. I assured him that I didn't care a whit about that, and just ordered a beer. As I scanned the taplist, I noticed a bunch of other breweries' beers on tap. LRB did this in their first month or so, which I thought was fairly brilliant. Fill the tap lines until you get your own production up to speed.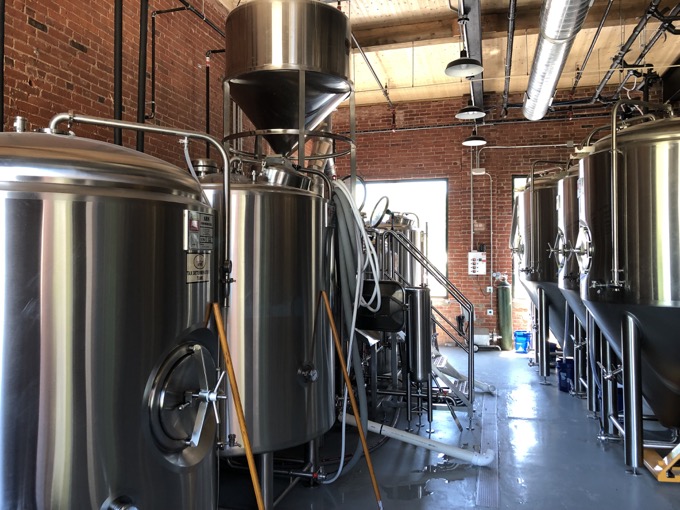 Now, I believe, they only carry New England Cider in addition to their own beer.
I chose the Mad River Pilsner. As a "locals" haunt, LRB smartly names several of their beers after local stuff… like the Mad River, Squire's Tavern, and Edgeworks (the former tenant of their building). Even better, the pils wasn't half bad.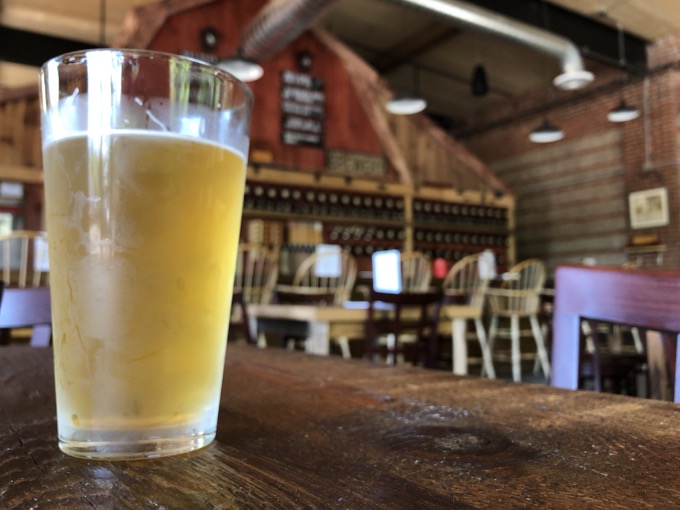 Even better, again, they are catering to their crowd. Pilsner, Porter, Red ale, Old ale, Cream gosh darn ale… the old heads of Winsted must be pleased. They do brew a few IPAs for the others, so I had their 4.3% Edgeworks IPA.
Simcoe and Citra and low ABV? Please be good, please be good, please be… oh wow, it was good! A low ABV IPA in 2019 bursting with proper flavor and bitterness! I would drink the heck out of this beer. I did have a little chat with the proprietor about this, sort of probing if he was going to be doing syrup-thick NEIPAs or stouts with Froot Loops or whatever, and he was adamant that he won't.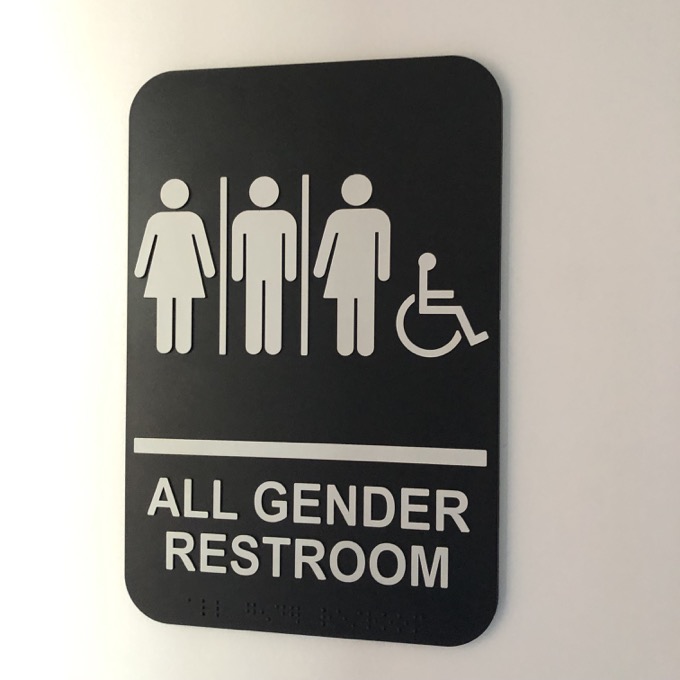 Satisfied, I tried a sample of the double IPA and… let's just say that it is (again) a smart decision for LRB not to venture into the newbie waters. The double was terrible, suffering from that problem of old school brewers thinking DIPA and NEIPAs just mean dumping a boatload of darling hops into the boil or something. Pasty, unbalanced, and ugly… I hope they've improved on this style since my visit.
I do feel the need to mention a few more things around the joint. They've done a fanstastic job incorporating repurposed lumber and items seamlessly into their décor. The bar frame is made from old doors that were on houses that were flooded out when the Colebrook Reservoir was built a few miles north. There are pictures of the 1955 flood in the taproom, which was probably the defining moment in Winsted's history.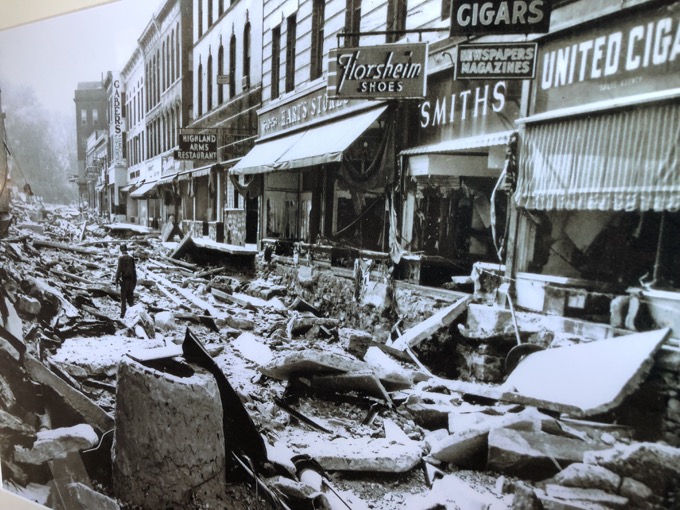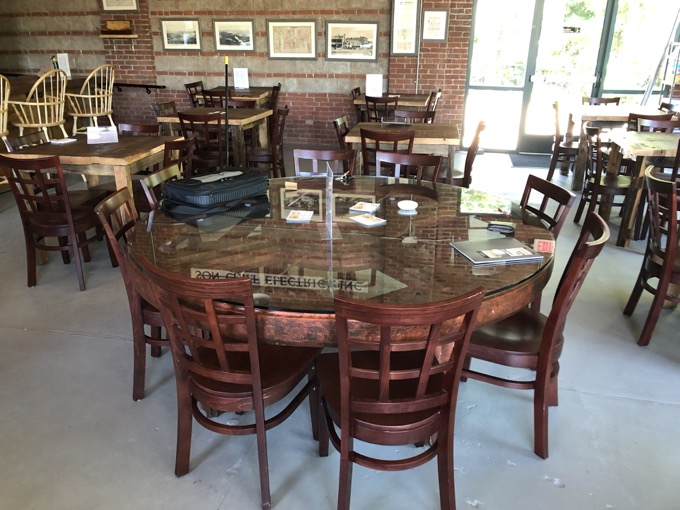 Lots of the wood here is from similar places around the region. A few of the tap handles are made with chisels, which is what Winsted Edgeworks made in this very building – they are original Edgeworks chisels. Tables made from a local one-room schoolhouse's floor joists. A showpiece circular table made from an old church window.
All in all, it's pretty cool. With the Mad River coursing behind the building, and good enough standard beer, Little Red Barn Brewers have figured it out.
And remember how my brother-in-law lives up the road from this place? That means I get Little Red Barn cans whenever we have a family meal. Which is pretty cool.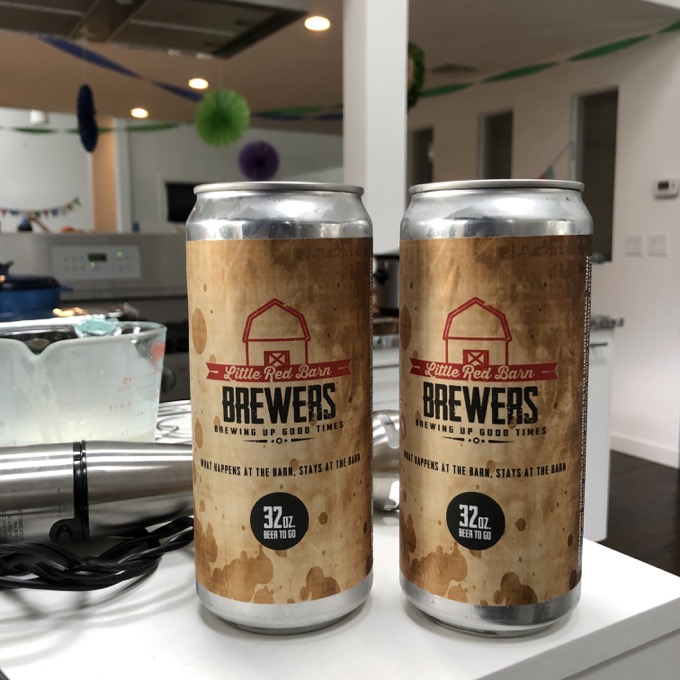 Little Red Barn Brewers
CTMQ's page on CT Breweries and Brewpubs