Don't Be So Salty
Salter's Pond, Manchester
January 22, 2017
When one is attempting to hike every mapped hike in Manchester, one will be happily surprised by some fantastic properties that were previously unknown to him or her.
And sometimes, one will be left to wonder why the heck they decided to hike every mapped hike in Manchester.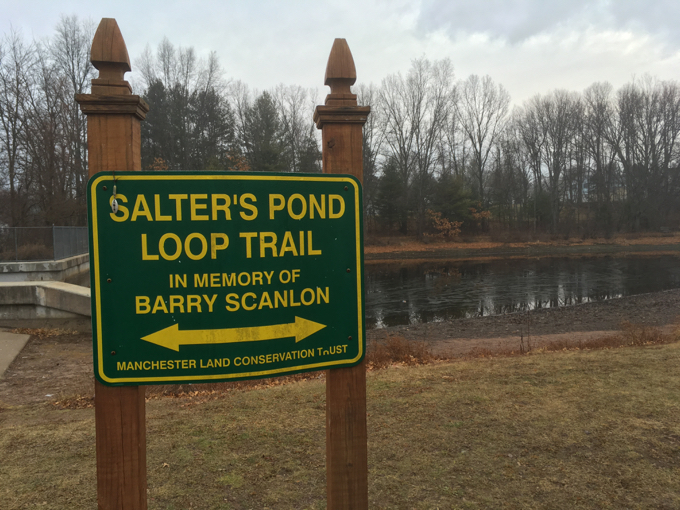 Welcome to Salter's Pond.
Okay, that's not fair. I appreciate the history of this property and the fact that the Manchester Land Conservation Trust maintains a nicely cleared little trail here.
Salter's Pond got its name from Lorenzo T. Salter who, in partnership with Mr. Strong, founded the Salter and Strong Paper Mill, which became the Lydall Paper Mill.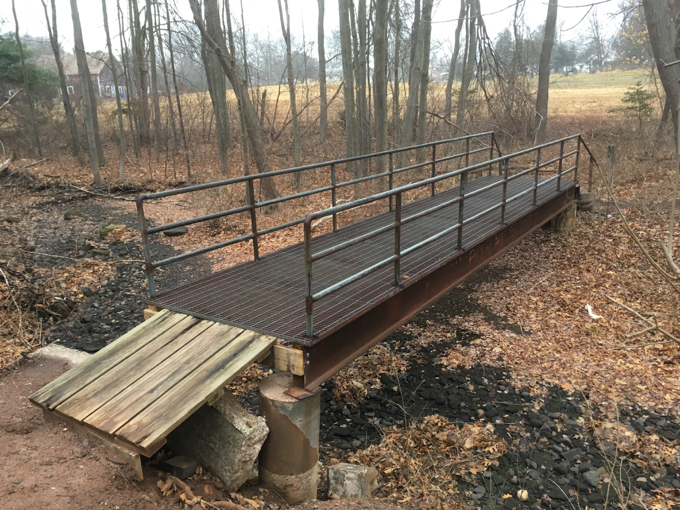 The orange-blazed trail circles the pond which begins and ends at the parking lot by the town pool. There are helpful signs and bridges along the way.
I didn't really see anything of particular interest during my hike, but that gave me a chance to think about the pond's previous uses and owners. And now you, yes you, you lucky ducks, get to enjoy that as well. (Courtesy of the Manchester Historical Society).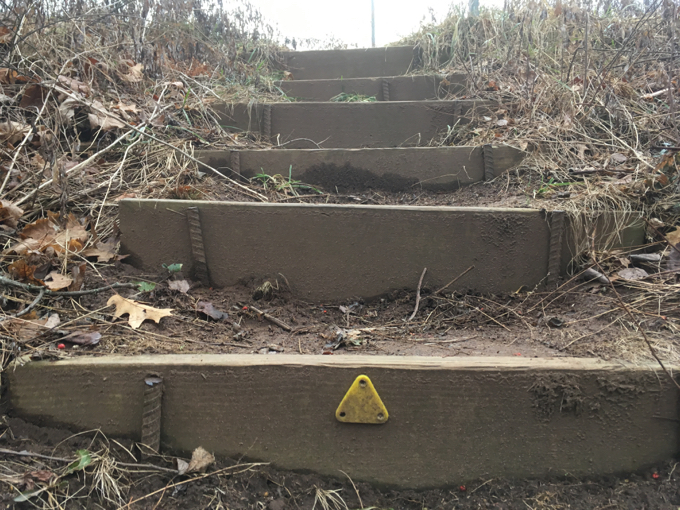 On Lydall Street in the northern part of Manchester, Salter's was a large pond created by the damming of Lydall Brook, which, a century previously, had been a part of the Salters and Strong paper mill operation. Salter's Pond had underground springs as well as the flowing brook, so the water tended to be cold. The Town offered swimming lessons at Salter's and there was a small sandy beach, a roped-off kiddy pool, a small parking lot, and a Quonset hut for changing clothes. Across the pond were farms, and you could watch the cows grazing near the edge of the pond.
Ah, yes, that sounds lovely. Swimming in water with cow patty run-off. The 1950's were such simpler times.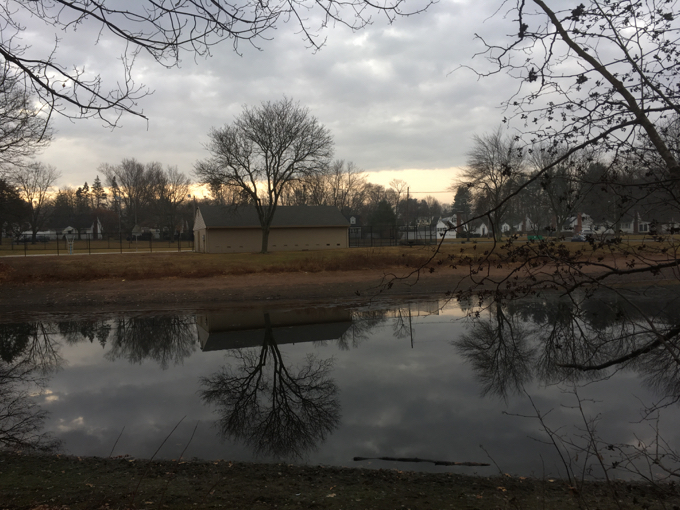 There was no raft to dive off, but there was the cement dam where children learned to dive into the deep water. It had a sign, painted on the cement in white: "Keep Off," but we just called it "the keep-off," and followed the instructors' directions as to falling in head first, then gradually executing a dive from a standing position.
Ah, yes, that sounds lovely. Learning from town instructors how to dive off a dam with the words "Keep Off." The 1950's were such simpler times.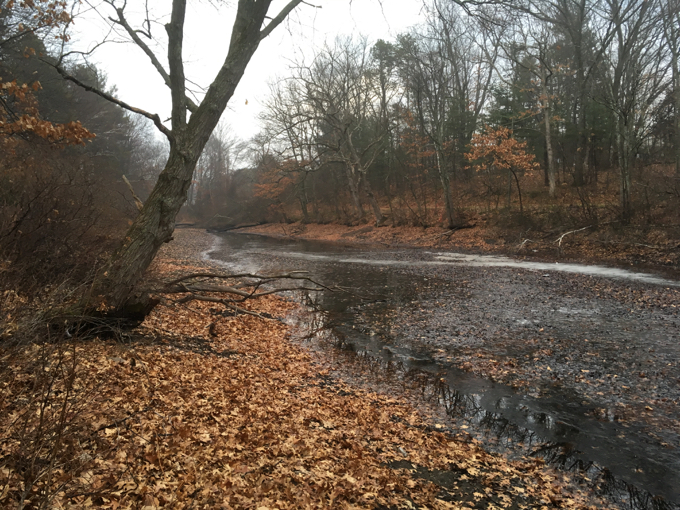 Since 1946, Salter's had been used as a town-operated public swimming area, but the water rights were owned by the paper company. The water was treated with copper sulphate, a herbicide, fungicide, and pesticide, which in the proper dilution would not kill the fish.
Ah, yes, that sounds lovely. Swimming in water with copper sulfate. The 1950's were such simpler times.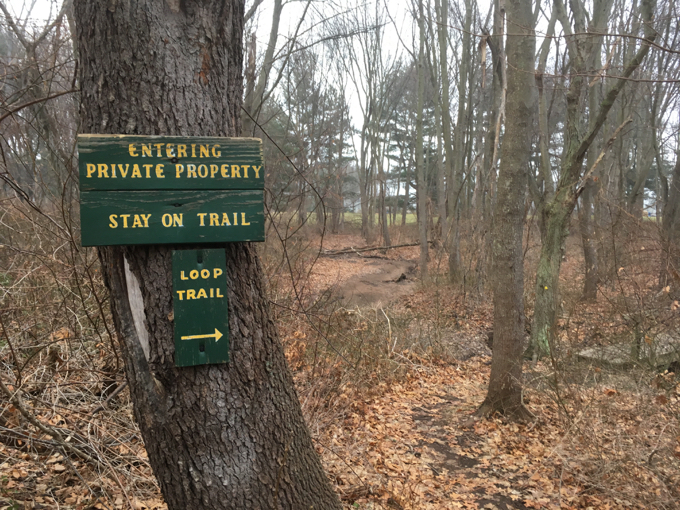 In 1961, the Town opened the current paved pool with its nearby brick building for changing clothes and storing chlorine.
Finally, some sanity prevailed.
In 1980-81, the pond and surrounding shore were donated to the Manchester Land Conservation Trust by Lydall, Inc. (six acres) and by Green Manor Corporation (three acres). Swimming is restricted to the official pool.
Judging by how the pond looks today, I'm pretty sure no one is even trying to swim in it anymore. Granted, no one is trying to maintain/dam it as a swimming hole, so my 2017 perceptions aren't really fair to those 20th century swimmers.
Now that I've written this page, I'm not salty about Salter's at all. I kind of love hikes I can write-up in five minutes.

Manchester Land Conservation Trust
CTMQ's Manchester Land Conservation Trust Trails Main Page
CTMQ's Land Trusts Main Page