Wyllyng Them To Rename This Property
Spring St.- Hayden L. Griswold Trail, Manchester
November 2016
I am terrible at marketing and promotion when it comes to CTMQ. Just not my thing. I keep telling myself that the words I put on the pages will speak for themselves.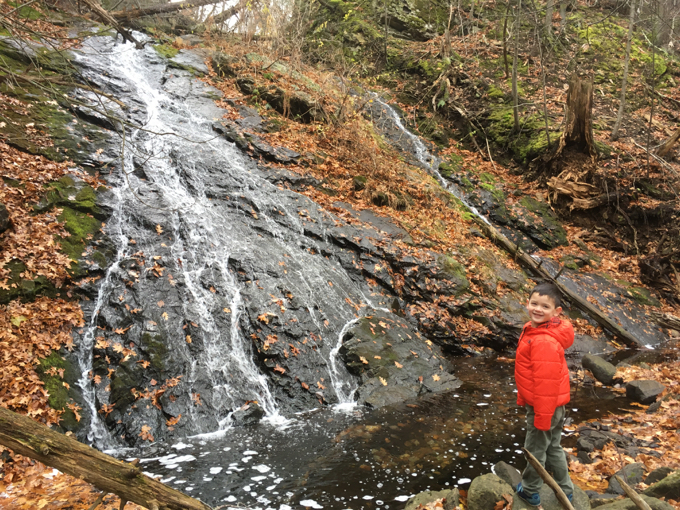 So to have me politely suggest that the Manchester Land Conservation Trust should rename this property is admittedly laughable.
But really… "Spring St.- Hayden L. Griswold?" That's pretty terrible. (Though of course I appreciate the nod to Mr. Griswold who donated the first small parcel of this property in 1980.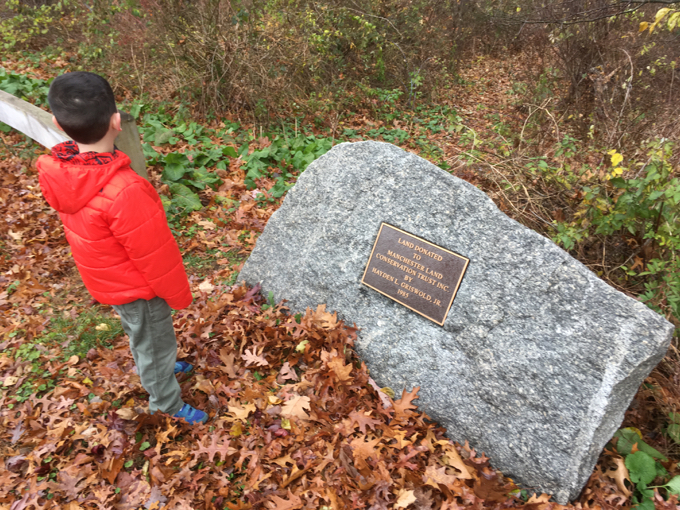 Calvin and I tackled this property during a tour of Manchester's waterfalls. This is the only one that requires any sort of effort, but we were game.
And in our opinion, it's totally worth it.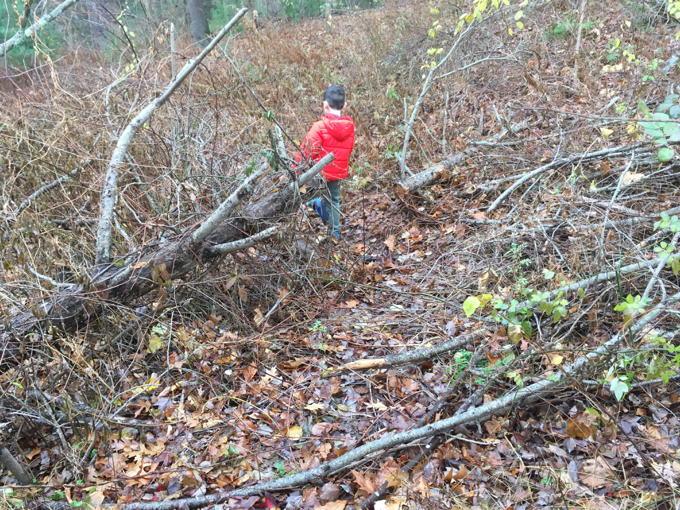 We parked on Spring Street near its intersection with Tam Road and followed the unmarked trail into the woods. It immediately descends through a bunch of multiflora and other junk – junk that has been cleared pretty well for a tiny little property with an unenticing name.
After a few minutes, the trail drops very steeply down into the gorge created by Birch Mountain Brook. (Upstream, this same waterway courses through the retention ponds at Case Mountain and down the spillway waterfall there.)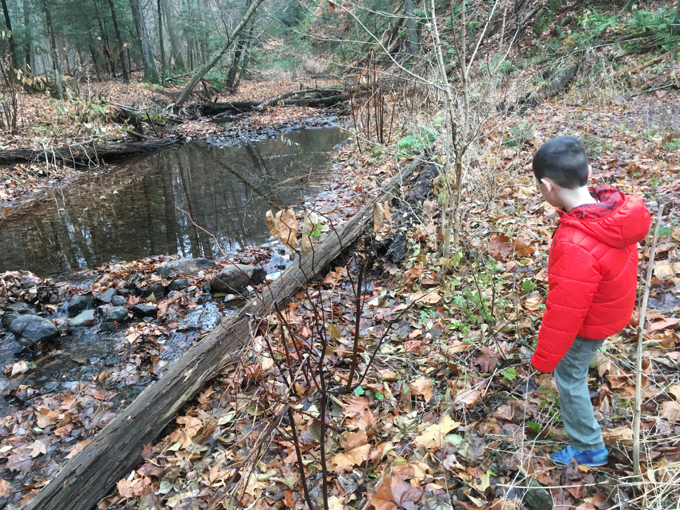 Phew. We crossed the stream and turned right (upstream) through the open woods. It really is quite beautiful and feels remote, despite being able to see the back of houses over the top of the gorge on both sides.
There's no real trail down here, but it's not too difficult navigating along Birch Mountain Brook. After a few minutes, I was able to see Wyllys Falls up ahead and Calvin began racing towards them.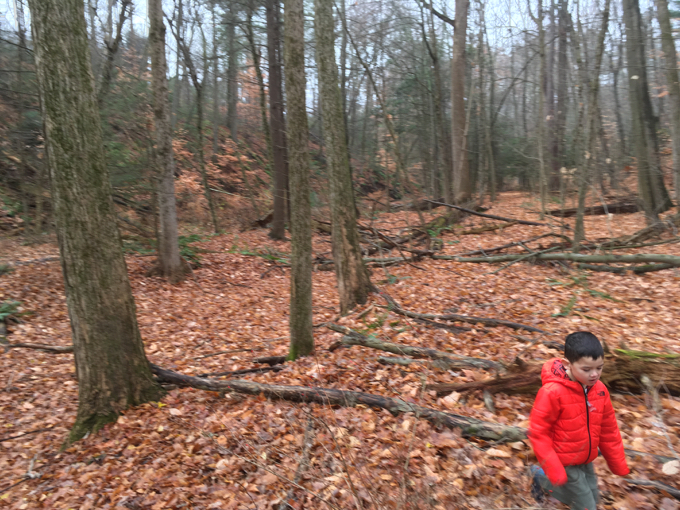 Over and under some blowdowns and before we knew it, we were standing at the base of a fairly impressive waterfall.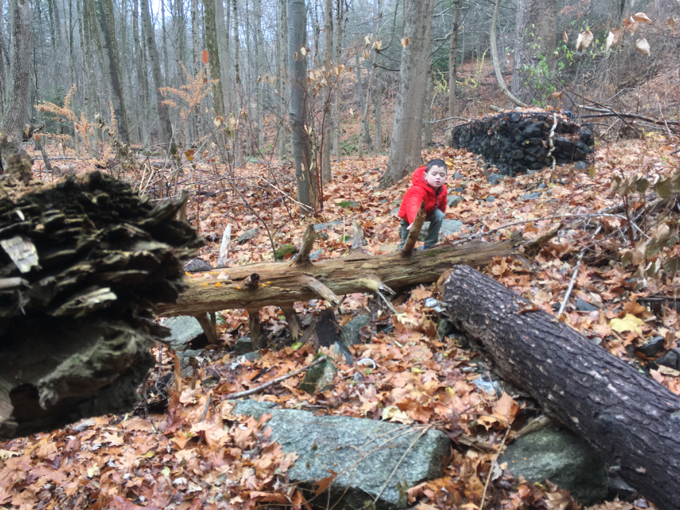 Wyllys Falls (also called Bridal Veil Falls) is a 60-foot high natural waterfall hidden away in the Manchester woods. I assume it's "hidden away" because the access point is very tight due to property boundaries and such. The "trail" down to the bottom of the gully is treacherous (at least in inclement weather), so there's just no way to make these falls a "thing."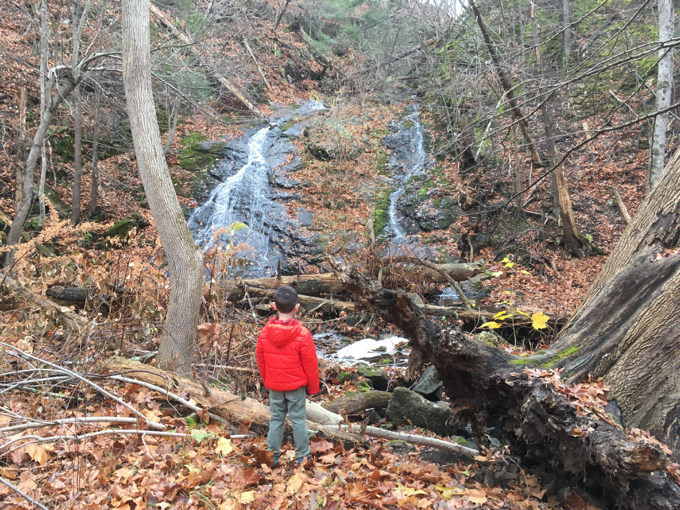 Which is fine by me. I rather like the "hidden" aspect of this place.
There is a weird fascination with a copper mine that was once active in the exposed rock walls along the brook. I have no such fascination. There was an old copper mine here, but it's been covered over and no one really remembers anything about it.

Manchester Land Conservation Trust
CTMQ's Manchester Land Conservation Trust Trails Main Page
CTMQ's Land Trusts Main Page